We've all heard of CN Tower and Niagara Falls.
But what else is there to do in Canada?
It's time to get off the beaten track.
We all know that Canada is a very exciting country to explore.
But if you're reading this article, I'm guessing you're probably looking for stuff to do that's unlikely to be included in a run-of-the-mill off the shelf guidebook.
1) Visit a polar bear prison
Yes. You have read that right. There is a polar bear prison in Canada!
The town of Churchill, Manitoba has an issue with pesky bears sniffing around people's homes in search of food.
When the townspeople spot a bear they can call a special hotline.
Staff will then either try to scare away the bear or, if that fails and the bear is seen where residents live and work, they will capture it.
The prison has room for 28 inmates and typically a lone bear will serve a sentence of one month.
This is to minimize the chance that, once released, it'll go back to the same place.
I wonder what polar bear yard time is like?!
Caught red pawed!
---
You May Also Like:
10 Canadian Animals
---
2) Welcome an Alien to earth
1967 was a special year for Canada.
For starters, the country celebrated its centennial.
And it was also the year that St Paul, Alberta built a UFO landing pad!
Yes, if our intergalactic friends ever decide to visit us, they have a custom-built landing platform waiting for them.
Weighing just over 130 tons, the landing pad celebrates its 50th birthday this year.
In fact, St Paul is celebrating on June 30 at Lagasse Park and July 1 at the Recreation Centre Grounds. What better reason to visit? And, who knows, you might even spot ET!
3) Visit a Star Trek Museum in a town named Vulcan
And if that wasn't enough alien for you….
Vulcan, Alberta has become a popular tourist destination because it shares a name with Vulcans – the popular characters from the Star Trek movies and television shows.
While the town wasn't named after the show, there's plenty of Trek-things to do there.
In addition to a Star Trek-themed tourist information centre (the Tourism and Trek Station), highlights include Spock's Bar, and the Scrapbook Café (which only serves food and beverages with Star Trek-themed names!).
Fans have the perfect photo op beside a replica of the Starship Enterprise which sits outside the tourist centre.
Even the writing on the display's pedestal is in alien languages from the television shows!
And Vulcan's annual Star Trek convention – VulCON (taking place July 21st and 22nd 2017) attracts hundreds of fans from all over the world.
Treky heaven!
4) Have a race in your bathtub
Every July Nanaimo, Vancouver Island hosts one of the world's wackiest events – the International World Championship Bathtub Race!
The race is the main attraction of Nanaimo's annual July Marine Festival and 'tubbers' come from around the world to take part in the race!
One tip: leave the soap and rubber duck at home. They will only weigh you down!
5) Buy something from the oldest company in the world
Founded in 1670, the Hudson's Bay Company is the oldest chartered trading company in the world that is still in operation.
The company began working in the fur trade industry and has since grown to encompass a variety of retail goods including liquor, canned salmon, coffee and tea.
Today there are a number of Hudson stores across Canada.
6) Try some authentic Hawaiian pizza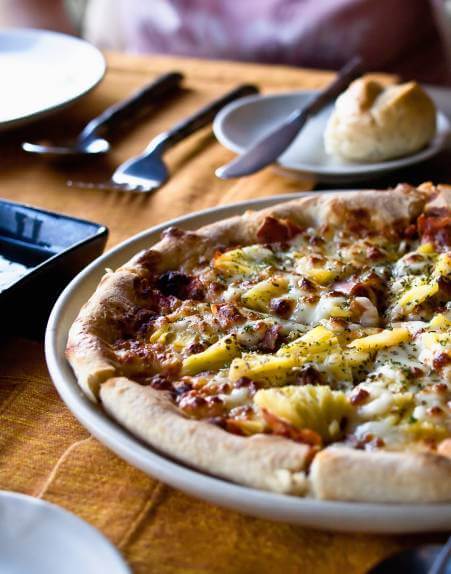 Pineapple on Pizza? Outrageous!
Not in Canada, it isn't! Yes, that's right, Hawaiian pizza was not invented in Honolulu or Maui – it was invented by Sam Panopoulos in London, Ontario in the 1960s!
---
You May Also Like:
TRADITIONAL CANADIAN DISHES EVERY WORKING HOLIDAYMAKER SHOULD TASTE
---
7) Go swimming in a lake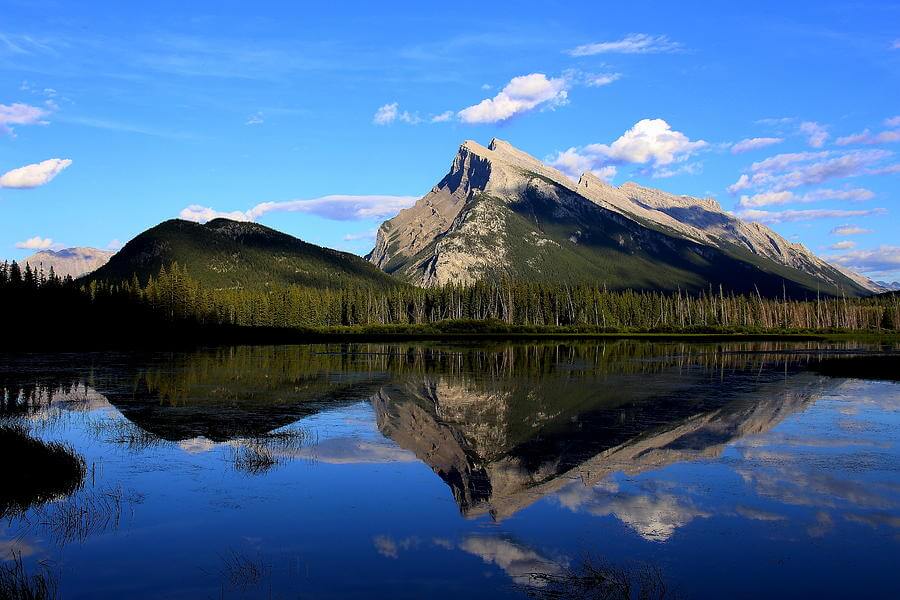 OK, OK! You're probably thinking 'so what!'
But what you mightn't have known is that, if you fancy a swim, there are as many as 2 million lakes in Canada to choose from.
In fact, out of all the natural lakes in the world, more than 50% are situated in Canada.
That is a LOT of lakes!
8) Walk in a park the size of a country
Canada is the second-largest country in the world (after Russia). And a whopping 90% of Canadians live within 200km of the border with the United States.
This means that there are vast expanses of wilderness to the north.
So, if you like the idea of taking a hike, walk or generally being at one with nature, Canada is the place for you.
Take Wood Buffalo National Park in Alberta for example.
The park is a massive 44 802 km² in size – that's larger than the Netherlands and Switzerland!
It was created in 1922 to protect the world's largest herd of roaming Wood Bison.
---
You May Also Like:
48 BEAUTIFUL CANADIAN NATIONAL PARKS YOU SHOULD VISIT ON YOUR WORKING HOLIDAY!
---
9) Visit snake heaven
Striving to spot some slithery serpents? Look no further than the Narcisse Snake Dens, Manitoba.
Every May as many as 70,000 red-sided garter snakes emerge from their underground dens and resume the business of being snakes.
If you don't like snakes, don't worry, they're not poisonous. That said, it's still best to observe from a safe distance.
10) Add a little iceberg to your diet
Every spring, giant ice islands make their way through 'Iceberg Alley' – past the coasts of Labrador and Newfoundland.
Some entrepreneurs are harvesting chunks of Iceberg ice to use in their products.
In fact, you can buy wine, vodka, beer and even skincare products which include iceberg as an ingredient.
---
Register for your WHC Jobs Kit for lists of the top ski resort employers in BC and Alberta, our working holiday jobs search tool and much more!
---