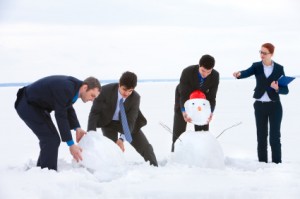 Now you're talking – Work in a Canadian Ski Resort – This is what the working holiday program is all about!
Up early to catch the fresh powder before work, après ski drinks in the afternoon sunshine, crazy parties in the clubs and bars that only the locals know about, and even crazier after parties back in someone's house that you have never met! If this is sounding "gnarly" to you, keep reading…
Work in Whistler Jobs most people only dream of!
Work in Banff Jobs that others only see on their holiday…
Ski resort jobs are what it's all about!
To help you find that job…why not register for our Working Holiday Canada Jobs Kit (WHC Jobs Kit)? This has lists of the top employers of working holidaymakers from 2015 as well as a job search tool specifically for people like you, a Canadian resume guide, and much, much more!!
If you are thinking about hitting the slopes for your time in Canada, you are most definitely not after the money or the progression of your professional career – unless, of course, you are a pro-boarder back home.
You are after the life experience and a year full of stories that you will be boring people with for years to come!
The trick is not to worry about the money or anything else too much. You will find ways to get by and quickly adapt to the "ski bum" lifestyle that others around you are deeply involved in.
If you end up working for the mountain directly (i.e. WhistlerBlackcomb) they often provide staff housing at a subsidized rate, as well as food and gear in some cases. Many employers will also cover a portion of the entire cost of your season's ski pass, so although the wages aren't sky-high, there are many perks to working in ski resorts. Working in a restaurant also has great benefits if meals are included when you're working so keep all of this in mind.
The vast majority of jobs available in the ski resorts will be casual and seasonal in nature. The mountains will generally start hiring in October so get there early. That said, you may not start work until late November or early December – start dates will depend on when the snow starts falling and tourists start arriving.
Register for your WHC Jobs Kit for lists of the top ski resort employers in BC and Alberta, our working holiday jobs search tool and much more!
Typical jobs could include working as a:
Lift operator ("liftie"),
Ski instructor,
Server,
Bar person,
Retail assistant,
Barista in a café,
Ski/Board technician in a rental shop
Local guide
Then the season generally begins to wind up in April or May – June if you are really lucky. Again, the weather and how soon the sun arrives can dictate the closing dates in some cases. Many mountains will begin to let the bulk of seasonal staff go in April as the snow melts and tourists dry up. If you are in one of the larger resorts like Whistler, and you keep your eyes peeled, you could be quick enough to get a job in one of the golf clubs or mountain bike parks that open for the summer.
In fact, some resorts close entirely for the summer months so look into this first. Many people who do a winter season will then head down to Vancouver or one of the other cities in search of work for the summer – getting there before everyone else is a good idea as if you leave it too long, you and 2,000 other ski bums will all be applying for the same jobs in the cities.
Others get their surfboards and go to Costa Rica or Mexico for the summer before coming back in October to work another season in the ski resorts. That will depend on how much savings you have if any. Cowabunga!
Register for your WHC Jobs Kit for lists of the top ski resort employers in BC and Alberta, our working holiday jobs search tool and much more!