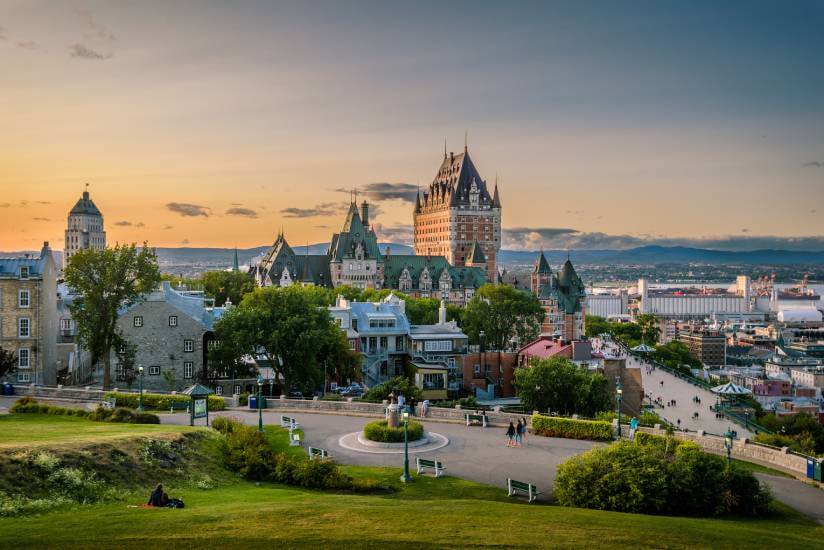 Are you looking for a job in Quebec City?
Almost 543,000 Quebecers (in 2018) call Quebec City 'home'. Located on the Saint Lawrence River, the city is the second largest in the Province of Quebec, after Montreal and definitely has a strong European vibe.
Quebec City boasts the lowest unemployment rate in Canada and offers a wide variety of exciting job opportunities for working holidaymakers.
It is an exceptional place to live due to its multiculturalism, beautiful nature and low cost of living. The city offers great ways to merge business with pleasure, leisure and entertainment.
As a French-speaking city, Quebec is a great way to merge with the French culture. Like most Canadian cities, it will be a huge plus to learn French if you want to live and work in Quebec city.
Rent prices in Quebec City are 64,7 % lower than in Toronto. You would need around 4,558.13C$ in Quebec City to maintain the same standard of life that you can have with 7000,00C$ in Toronto (assuming you rent in both cities).
The single person monthly costs- 1,098C$ without the rent.
A person working in Quebec typically earns around 46,371C$ per year.
---
Register for your WHC Jobs Kit for lists of the top ski resort employers in BC and Alberta, our working holiday jobs search tool and much more!
---
Workers with a certificate or diploma earn on average 17% more than their colleagues who only reached the high-school level.
Quebec employers hire on the basis of skills, rather than diplomas.
Even if you hold degrees from distinguished schools in your country of origin, you may start a less qualified position, a part-time job, or a contract position for a while, until you prove yourself.
Your future employer may require a comparative evaluation of your studies. This is an expert opinion issued by the Ministère de l'Immigration, de la Francisation et de l'Intégration for reference purposes only. This is a comparison between the two educational systems.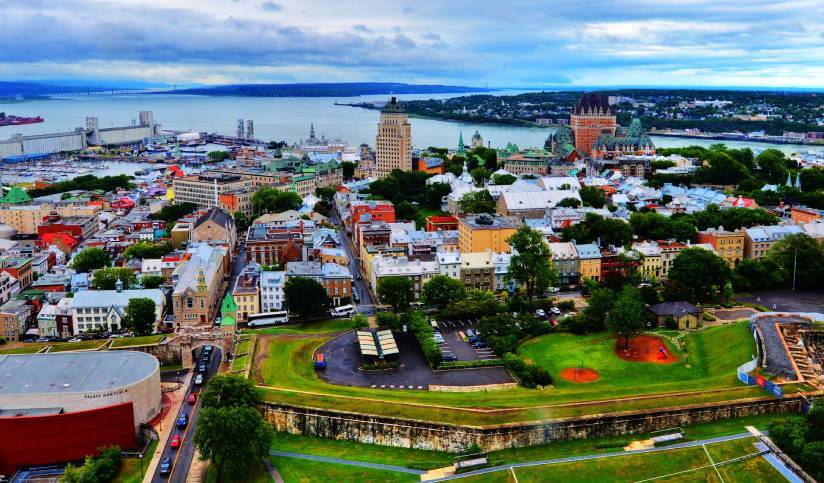 The main industries in Quebec City include:
Health & biopharmaceuticals
Electricity and hydroelectricity
IT
Manufacturing industry
Financial services
Tourism
Specialized services
Mining
Tourism
Forestry and hydroelectricity
There are also plenty of seasonal jobs including customer services, sales and retail.
The number of immigrants is increasing year after year. There are more than 100 organizations that are in charge of helping newcomers in Quebec. You can find them by using the search tool of the Quebec Ministry of immigration.
In these organizations, counsellors may help you in your job search, enrol your children in school, offer workshops in Quebec and of course find housing.
Their services are open to everyone and are free of charge.
If you wish to get a contract from abroad, be aware that Emploi Québec's online placement website is the reference in Quebec to find a job. You can also submit your resume online through recruitment agencies.
Eleven years of schooling is the minimum training period required for most jobs (or high-school diploma). Written and spoken knowledge of French and English significantly increases your chances in the job search.
Some professions are regulated and require different conditions to be fulfilled in order to practice them. If this is your case, you must contact the regulatory body and get the necessary information.
The procedure for employers to hire foreign skilled workers is different from the rest of Canada. Learn more about the temporary work permits in Quebec.
If you are a skilled worker who would like to become a permanent resident of Quebec City, you can use the official application process for skilled workers.
---
You May Also Like:
TAXES IN QUÉBEC CITY ACCOMMODATION IN QUÉBEC CITY
---
Useful links:
Indeed
Monster
Kijiji
Expat
Employment Centre
Immigration Quebec
Jobbank
Bilingual jobs in Quebec City
If you want to work online, check these links: