Calgary, like Edmonton, has a stronger jobs market than most other cities right now.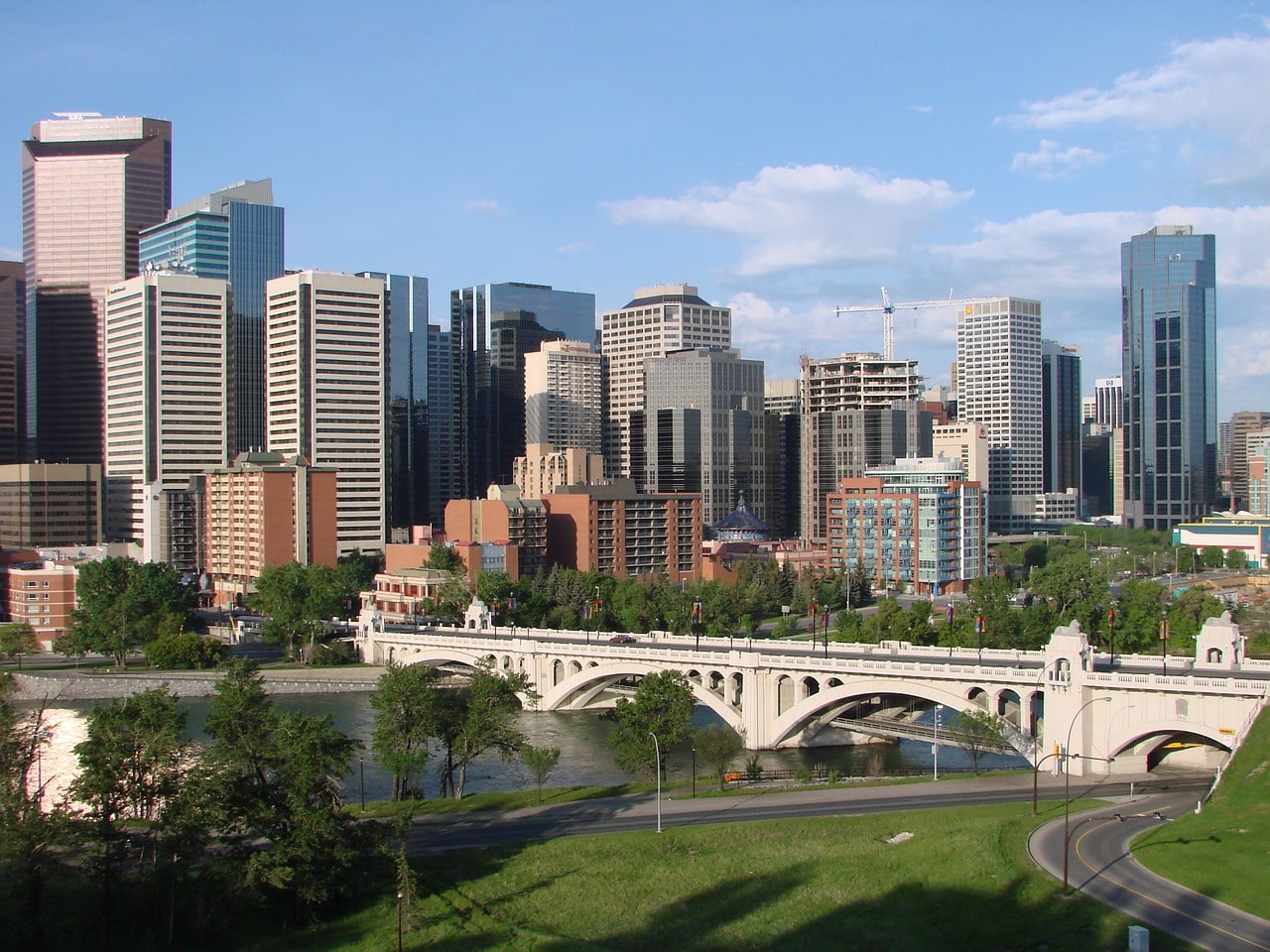 Calgary is the 4th largest city in Canada with 1.1 million people. Its rapid growth and size are due mainly to a large oil industry which has fuelled jobs and immigration since the 1950s.
Here you will have short but sunny summers (expect 23C) and long cold winters (-15C is not uncommon, so wrap up!). However, if you weren't expecting to get cold in Canada, you probably need to rethink your working holiday destination!
Calgary hosted the 1988 Winter Olympics and offers plenty of mountain resorts for you to shred some powder on. Jasper and Banff are only and hour or two away in the car so make a perfect weekend getaway.
Jobs include those in the retail sector, sales, call centres, hospitality and more.
Calgary is also one of the wealthiest cities in Canada, probably due in large part to the discovery of its lucrative oil sands, which come second in size only to those of Saudi Arabia. So that's right, you've guessed it – the oil and gas industries are where the jobs are. However, keep in mind that many of these jobs will require specialised skills – if you have these, break out the CV!
As with other cities, you will find casual jobs available in retail, bars, and restaurants too. The Beltline and 17th Avenue are where most of the partying happens in Calgary, so beat the street with your resume and be persistent! You will find a job if you have the right attitude.
Register for your WHC Jobs Kit for more information on top employers and jobs fairs in Calgary as well as our working holiday job search tool and resume guide.