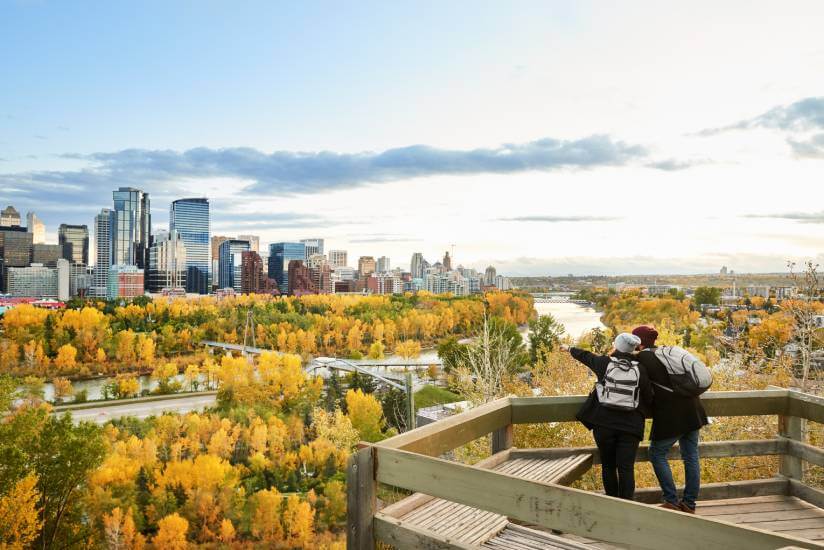 Are you looking for a job in Calgary?
Did you know that Calgary was recently ranked as the third best place in the world to find employment?
It's true!
The ratings were based on multiple factors such as infrastructure, healthcare, education, job security, tax rates and more.
Calgary has the highest personal income per capita in Canada – $63,400. With a minimum wage of $15 per hour, you will find that the average hourly rates are higher in Calgary than in the rest of the country.
But the city of Calgary offers much more than a competitive salary. City employees enjoy flexible working hours, pension plans and a challenging work environment.
With a population of just over 1 million people, Calgary is the 4th largest city in Canada. The city attracts newcomers to Canada with its opportunities, affordability and beautiful scenery.
Its rapid growth and size are due mainly to a large oil industry that has fuelled jobs and immigration since the 1950s.
Climate wise, you can expect cold and harsh winters in Calgary. But then again, that's true of almost everywhere in Canada.
So, if you're not a fan of the cold, you probably need to rethink your working holiday destination! On the plus side, summers are pretty pleasant in Calgary and you can expect to enjoy temperatures of around 23C.
Calgary hosted the 1988 Winter Olympics and offers plenty of mountain resorts for you to shred some powder on.
Jasper and Banff are only an hour or two away in the car and are ideal for a perfect weekend getaway.
Calgary is also one of the wealthiest cities in Canada, probably due in large part to the discovery of its lucrative oil sands, which come second in size only to those of Saudi Arabia.
So that's right, you've guessed it – if you are looking for work in the oil or gas industries – Calgary is the right place to come!
However, keep in mind that many of these jobs in Calgary will require specialized skills – if you have these, break out the CV!
Accreditation in Calgary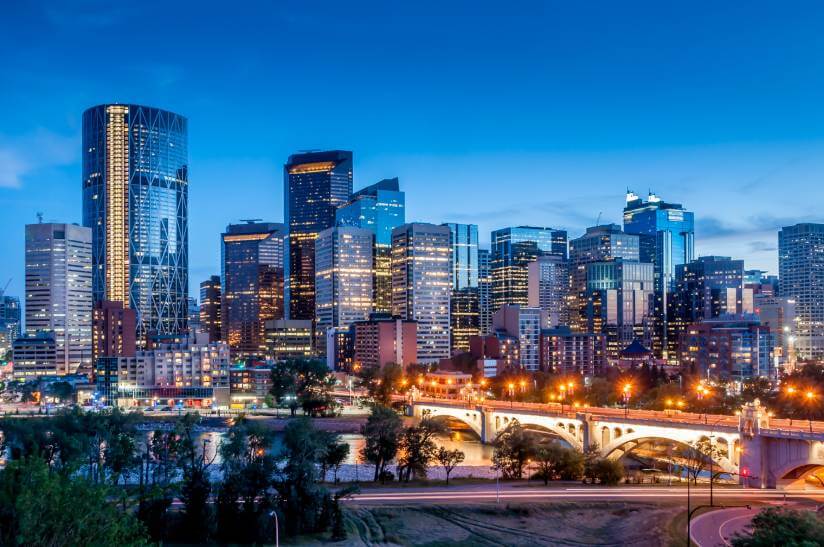 Depending on your personal circumstances, you may need additional educational assessment in order to accredit your personal qualifications. This can include language tests, exams and training. You can check the requirements of any occupation you are interested in on the website of the Government of Alberta.
---
Register for your WHC Jobs Kit for lists of the top ski resort employers in BC and Alberta, our working holiday jobs search tool and much more!
---
Work Permits in Calgary
The majority of occupations require work permits. You will need to prepare your job offer and proof of your qualifications when you apply for a work permit. If you need a positive Labour Market Impact Assessment (LMIA), your employer will have to apply for it.
Anyone looking for a job in Calgary can look forward to a strong economy.
Away from oil, you will find a wide array of job opportunities when you arrive in Calgary – particularly in IT, hospitality, retail, call centres and more.
If you are looking for work in a bar or restaurant, the Beltline and 17th Avenue are where most of the partying happens, so beat the street with your resume and be persistent! You don't need a job to come to Canada, but it makes it a lot easier. Canada's Express Entry visa is points based and having a job offer waiting for you will award you with a good amount of points.
If you have been admitted to Canada under the Express Entry skilled workers program, you are granted permanent residency automatically. All other temporary workers must apply for permanent residency before they can progress to Canadian citizenship.
---
You May Also Like:
Taxes in Calgary Accommodation in Calgary
---
Check out these online resources when start looking for employment