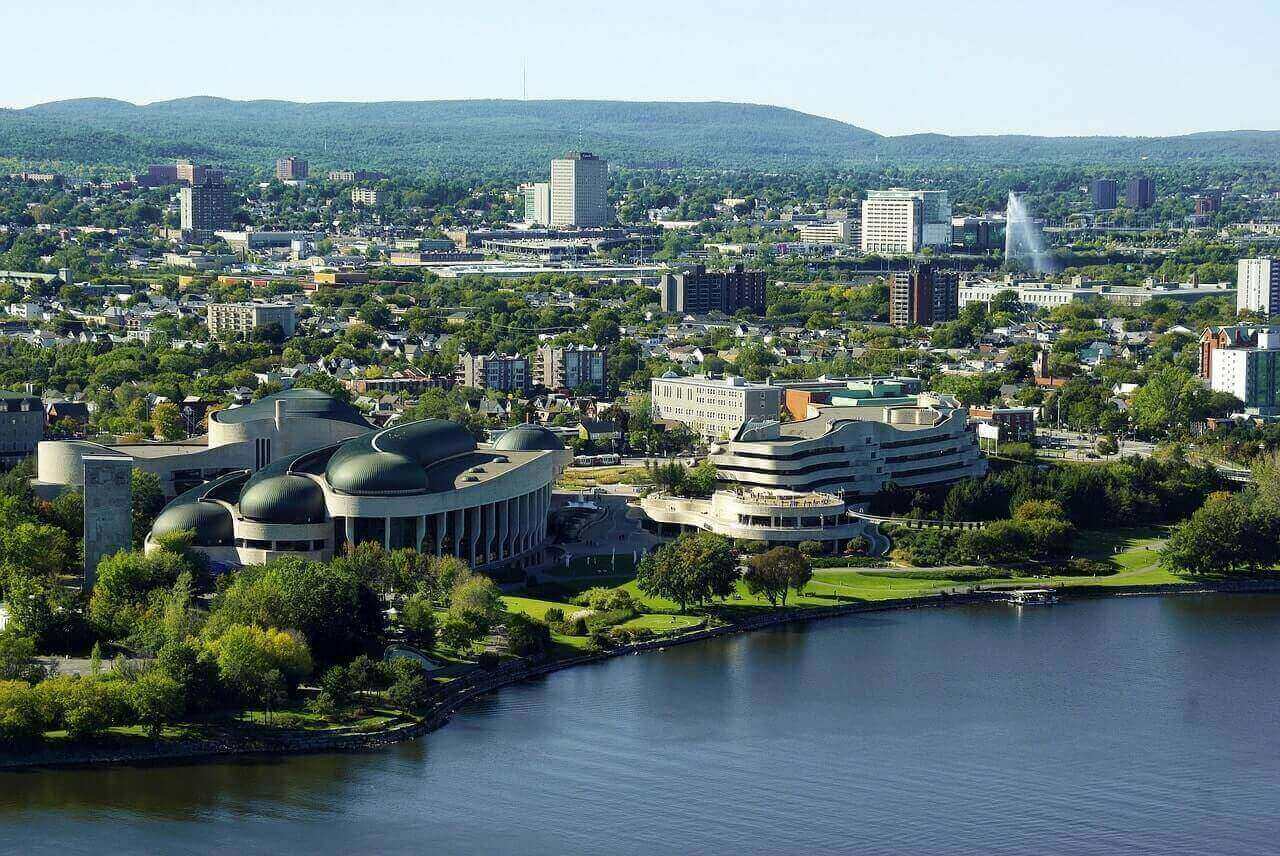 The capital city of Canada, Ottawa is located in south-east Ontario. The city has a population of around 960,000 and a metropolitan population of over 1,300,000 making it the 4th largest city in Canada.
Originally founded in 1826 as Bytown, and incorporated as Ottawa in 1855, it has since evolved into the political centre of Canada.
Ottawa has an educated population and is home to many post-secondary, research, and cultural institutions, including the National Arts Centre, the National Gallery, and various national museums. Ottawa also has the highest standard of living in the nation and low unemployment.
As for the climate, the city enjoys warm and humid summers with average temperatures of 26 C in June. There is plenty of snow and ice during winter while the rest of the year is variable.
---
You may also like:
Taxes in Ottawa
---
Hostels
While you could opt for Couchsurfing or Airbnb, one of the cheapest forms of accommodation in Ottawa are hostels. They often offer free Wi-Fi, laundry and a safe place to rest in a central location.
Hi Ottawa Jail
Stay in a former jail that's been transformed into a hostel! Formerly the Carleton County Gaol jail, you'll have the chance to sleep in a former cell or take a less interesting room in traditional hostel style. You can check out death row and the gallows just as they were when the building operated as a jail. There's also free Wi-Fi, free breakfast, and a fully equipped kitchen. This hostel is close to all the best museums, galleries and restaurants and is situated on 75 Nicholas Str.
Ottawa Backpackers Inn
One of the cheapest hostels in Ottawa, this hostel is in a central location in Downtown Ottawa and prides itself on being laid back. It's only two minutes away from Bytown Market and within walking distance of sites such as parliament, the US Embassy, and the Ottawa Art Gallery. You can stay in a spacious dorm room with safe, secure lockers and enjoy great kitchen facilities, free Wi-Fi, and free tea and coffee.
Byward Blue Inn
The Byward Blue Inn is considered more of a hotel and is in the Byward Market area within a 10-minute walk of the National Gallery of Canada. The hotel offers rooms with a microwave and mini-fridge. Breakfast is included and Parliament Hill and the World Heritage Rideau Canal are within a 10-minute walk.
Choosing your neighborhood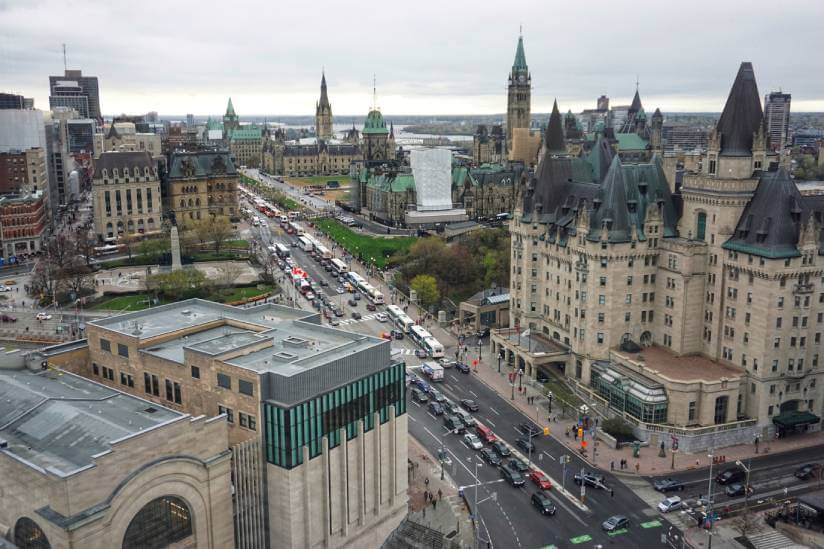 Beacon Hill North is about 8 or 9 km northeast of Parliament Hill. Its population is about 10,000 and the people living in the area are generally well-educated, earning a little more than average for Ottawa.
In the Beacon Hill area, you'll find the headquarters of Canada's National Research Council and its large scientific research campus. However, you won't find many shops or restaurants in Beacon Hill North.
Westboro is close to downtown and popular with young professional people. While crime rates in Westboro are a little higher than the low rates farther out in Ottawa, they're still comparatively low.
There's a beach by the river and the Dovercourt Recreation Centre offers a pool, sauna, dance studio, internet café, and tennis courts. During rush hour, you can drive downtown from Westboro in about 20 minutes, while the bus takes around 30 minutes.
Centretown, Byward Market, and Sandy Hill are within Ottawa's Somerset and Rideau-Vanier Wards. New Edinburgh is within the Rideau-Rockcliffe Ward and although the crime rate is higher than the other areas mentioned, these are still reasonably safe pleasant areas. They are closest to Ottawa's downtown, nightlife, and restaurants.
Sandy Hill is home to the University of Ottawa and its population is about 12,000. A diverse community, there is a cosmopolitan range of people from wealthy professionals, university staff, students, and homeless people in shelters.
Byward Market is the city's biggest tourist area, busy and vibrant, and there are plenty of great restaurants to choose from. It might not be the best neighbourhood for a family, but good for young singles and couples.
New Edinburgh is a quiet affluent area that's a bit further from downtown but still handy for the nightlife of Byward Market.
Glebe-Dows Lake sits just south of Centretown and is very handy for downtown but with the advantage of a lower crime rate. It's a wealthy part of Ottawa with well-educated people, expensive houses, and a tight-knit community. During rush hour, you can drive downtown in about 10 minutes, while the bus will take about 15 minutes.
---
Read Also:
Jobs In Ottawa, Canada
---
Average rents per month
| | | | |
| --- | --- | --- | --- |
| Bedrooms | Average | Minimum | Maximum |
| 1 | $773 | $495 | $1,050 |
| 2 | $1,500 | $1,250 | $1,750 |
| 3 | $2,128 | $1,499 | $2,950 |
*Note: these are estimates and are subject to change.
Renting Tips
Have somewhere to stay when you arrive-hostel, Airbnb or hotel
If you sign a lease, don't sign it for longer than you intend to live there-you may need to pay any lease balance
Have enough money for a month's rent upfront and a month's rent as a deposit
Accommodation often comes unfurnished, so factor in this expense
Bring a reference letter from a previous landlord if you have one
Check out boards in hostels and outside buildings
Don't hand over money before you see an apartment
---
Read Also:
TOP THINGS TO DO & SEE IN OTTAWA, CANADA
---
Accommodation Sites
Apartments for rent
University accommodation
Summer accommodation at University of Ottawa
Heading on a working holiday to Canada? Don't forget to sign up for our working holiday jobs kit.