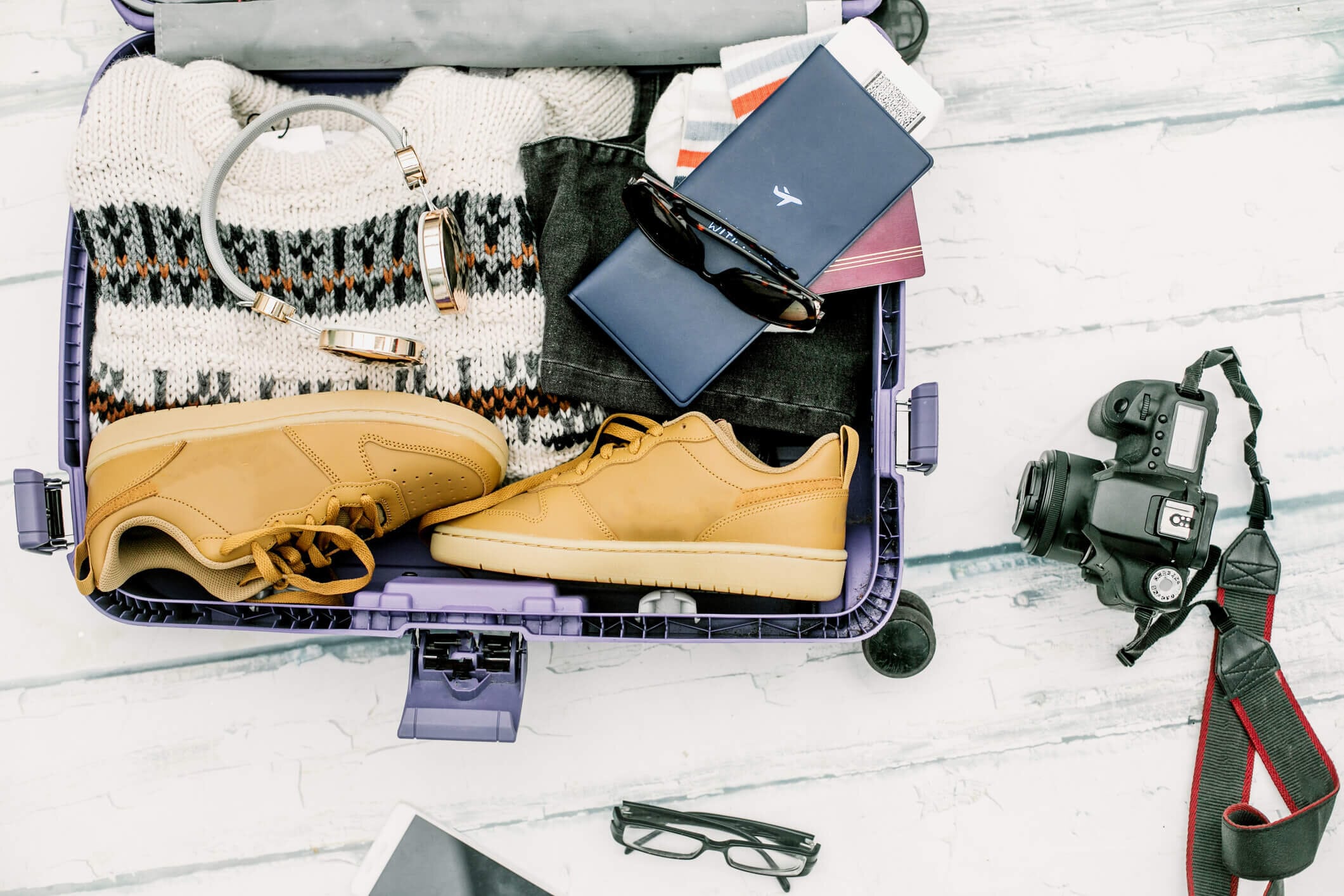 The top items you simply mustn't leave behind!
So you have your visa and you have your plane ticket.
Now it's time to pack a suitcase for your working holiday in Canada. Yay… how exciting!
But what exactly will you need to pack for your working holiday in Canada?
Clothes seem like an obvious place to start. You'll need casual wear and outfits you can wear in professional settings – enough to last for at least a couple of weeks.
Remember, Canada is a massive country – the second largest in the world, in fact! And while you can expect to find a change in the weather through each distinct season, it's important to give some thought to exactly where you will be staying as this should influence what you need to pack.
But ultimately you will need a lot more than just clothes in your bag to help you settle in when you arrive in Canada.
That's why we've put together this helpful guide to packing for Canada.
Here we will detail some of the essential items everyone needs to bring with them for a working holiday.
---
Read Also:
FACTS ABOUT CANADA YOU PROBABLY DIDN'T KNOW
---
Documents you need to bring
You will need to pack a number of important documents when traveling to Canada for a working holiday.
It's a good idea to make copies of all of your travel documentation in advance. Always keep the originals and photocopies separate so that you have backups in case you lose anything.
Passport – With visas or entry clearances (if applicable). Double-check if your passport is valid and always keep it safe. As you know, your passport cannot be replaced by a visa, work permit, or another form of identification.
Port of Entry Letter of Introduction – (POE Letter) or Working Holiday Approval letter and copies of the documents you submitted for your work permit application.
Bank statement – You might need to display your balance to the immigration officers at your point of entry. You need at least $2,500 CAD.
Health Insurance for your stay in Canada.
A flight ticket for your departure from Canada or proof of funds to purchase one. It's a requirement for entering Canada on this visa.
Additional documents:
Driving license ( international license) – If you wish to drive or rent a car in Canada it will be helpful to have an International Driving Permit (IDP). This is essentially a translation of your license into either French or English if you have a valid license from your home country.
Cover letter, CV – on a USB stick or uploaded online. Check out here how to write a Canadian resume (it might be a little different than what you are used to in your home country).
Student card – If applicable. You can get discounts for students. Your college or university's standard student ID card should work, but you can also apply for an international student identity card (ISIC).
Contact information of the hotel as well as directions from the airport to your accommodation.
Spare passport photos – for rail/ bus passes or identification cards that you might need later.
Personal Reference – For long-term rental accommodation, some landlords want them.
Police clearance – Some employers require them.
Bank reference – If you didn't open your bank account from home, you may need one of these.
Travel insurance – covering trip cancellation, lost luggage, etc. Some travel insurances may cover all IEC requirements and can include health insurance, so you might not need to buy them separately. Visa First can help you to secure travel insurance at a competitive price.
Canadian dollars and cards.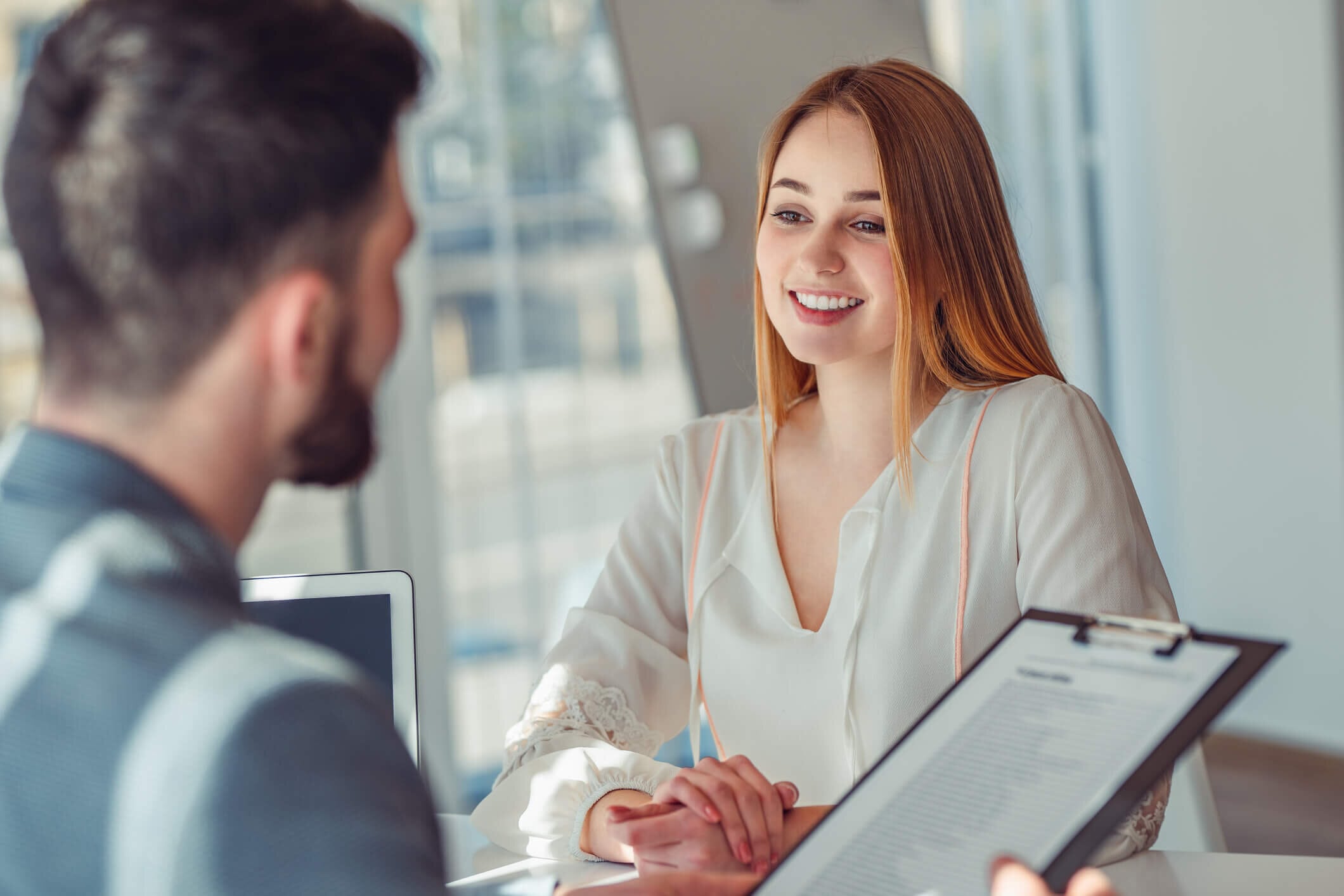 Clothes
As you probably know, summers in Canada are warm (around 75 F / 25 C) and winters are really cold (near 5F or -15C). Therefore bringing layers is crucial when traveling to Canada. That way you can adapt to the ever-changing weather.
Professional clothing – you'll need an outfit that is suitable for a job interview. You'll also need clothing that is appropriate for the type of work you intend to do. And remember, dress to impress!
Summer-specific clothes – Light jeans, T-shirts, bathing suits, sandals, shorts, flip flops, dresses, and sneakers.
Winter-specific clothes – Don't forget winter boots, wool socks, winter jacket, scarf, gloves, thermal underwear (you'll thank us later!), sweaters, and cardigans.
A few pairs of shoes – 2 pairs of everyday shoes (don't forget hiking shoes!), and one pair of formal shoes.
Pajamas.
Raincoat – In the spring, summer, and fall, windbreakers are more appropriate but you'll need a much thicker jacket in the winter.
Sunglasses.
You can also pack some of your favorite reminders of your home.
Medications and toiletries
A simple waterproof toiletry kit can keep everything in order. You need high SPF sunscreen in all seasons. Buy travel-sized containers, such as shampoo and conditioner duos or roll-on deodorant rather than a huge can. We would also recommend a reusable water bottle.
Get prescriptions in advance. You should also check to see if your medication is available in Canada.
Electronics
Of course, you need a phone, tablet, or laptop and chargers. We would strongly advise a power bank and memory cards. Don't forget your headphones, a kindle, or an e-reader.
It's simply impossible to bring everything you need for an entire year!
We know, it can be difficult to know what to bring for your working holiday in Canada, but it's important to keep in mind that the essentials are the same as for any other trip.
If you forget anything, it's not a big deal, you can simply buy it, as long as you have your passport and money, and a working holiday visa.
How to apply for a Canadian Working Holiday Visa?
If you don't have your Working Holiday visa yet, you have two main options:
Apply directly with IEC ( could be time-consuming and stressful)
Apply with an agent like Visa First
Why Visa First?
You can choose the help of an agent like Visa First if you don't want to go through all the application steps on your own.
Visa First is the world's leading international immigration consulting company with over 17 years of experience
They process more than 9000 visas each year
Their visa specialists will deal with the visa paperwork and will make sure that your application is prepared properly
Visa First will save you time and stress and can will set up a Canadian Sim Card for you
---
Want To Experience The Canadian Way Of Life?
Apply For Your Canadian Working Holiday Visa
---