Are you looking for a job in British Columbia?
Thousands of people from all over the world flock to the beautiful province of British Columbia in search of temporary employment and new career opportunities.
Seasonal jobs and project-specific work are easier to come by than permanent employment in the main cities of Vancouver and Victoria.
Whether you are fresh out of University or looking for an escape from a bustling European City, British Columbia offers jobs for everyone.
To work in the bigger Canadian cities you need to brush up on your interview skills, have a well-prepared resume and connect with as many people as possible on the ground.
Also, networking is a big part of Canadian business and could offer the open door you are looking for into your next career move.
You can apply online for a lot of jobs but we recommend going into the café, restaurant, shop, etc. and physically handing your CV to the manager, having a chat with them and make a good impression. It may also be helpful to have some written references with you when applying.
---
You May Also Like:
THE COMPLETE CANADIAN RÉSUMÉ GUIDE

HOW TO WRITE A COVER LETTER FOR A WORKING HOLIDAY JOB IN CANADA
---
Job fairs are usually hosted by big employers in October and November, it may be useful to check out the dates on their websites.
Get to Whistler early. Recruitment for some ski resorts starts in October and this is the best time to find a job.
Prepare for interviews. Do some research about the company or position you are hoping to land.
Keep your options open. Lots of working holidaymakers will be searching for jobs while in BC so be open to jobs you may not have thought about before.
If you don't hear anything after you dropped in your resume, follow up by calling back in and asking for feedback.
Ski Resorts jobs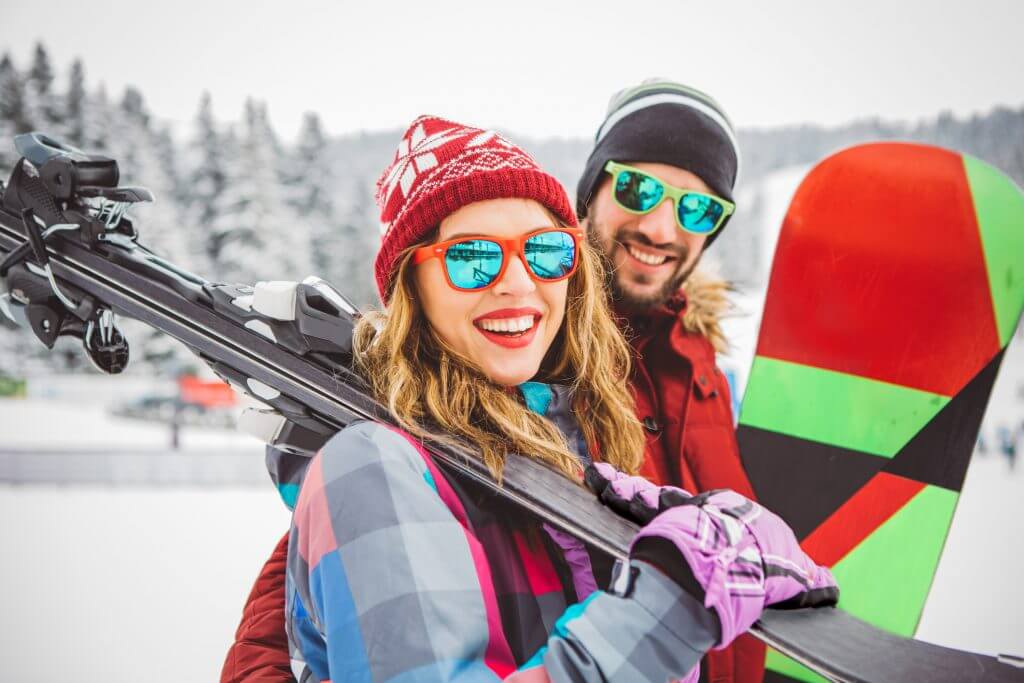 It's great getting to wake up and ski or snowboard in some of the world's most famous ski resorts as well as working there.
Getting a job in a ski resort in Canada is not as hard as you might think, although securing a permanent position can be very difficult.
Most of the employees in ski resorts are there for the snow during the winter month and when the ski season ends the hikers and bikers arrive. Jobs include lift operators, ski and snowboard instructors, ski patrollers, food and beverage jobs.
It is expensive to live in a ski resort, seasonal jobs are often well paid and you get a chance to live the dream lifestyle for a few months. Most employers provide training and flexible working hours.
Go2Hr lists vacancies in the various BC resorts on a weekly basis.
---
You May Also Like:
INTERVIEW QUESTIONS FOR SKI RESORT JOBS
---
Jobs in construction and engineering
The construction industry is booming in the West of Canada and there are plenty of opportunities for experienced tradespeople and engineers.
The biggest construction projects are happening in Northwest BC in areas like Dawson and Nanaimo where there are planned expansions of many of the infrastructure and services of the area.
Larger companies such as Ledcor and PCL recruit directly through their websites but job sites like Careermine, Careers In Construction and WorkForce.ca announce new positions every week, so there is no harm in having a look regularly to see if any suit you.
Tourism and Hospitality Jobs
Tourism is one of British Columbia's leading economic activities. The mountains of BC have two seasons; snow bunnies and snowmobiles take over the winter months of fresh powder, while enthusiastic hikers and bikers put their stamps all over the mountains during the summer months.
Some of the most popular mountains in BC include Whistler Blackcomb, Fernie Alpine Resort, Big White Ski Resort and Revelstoke Mountain.
Besides the mountain jobs, water sports, sandy beaches, and the many islands offer some great working opportunities.
Rise Hospitality put on an event once a month that introduces new graduates and hospitality professionals to some of the major Vancouver tourism businesses.
Attend at least one of these events to get a feel for the tourism market in Vancouver.
Here are a few BC job boards that you should keep an eye on if you are thinking of applying for work in British Columbia:
Apart from all the mountain jobs, there are water sports, sandy beaches, and many islands that offer some great working opportunities for working holidaymakers.
You can register for your free jobs kit today to avail of our list of top 100 working holiday employers, top job sites and recruiters and resume guides and templates.