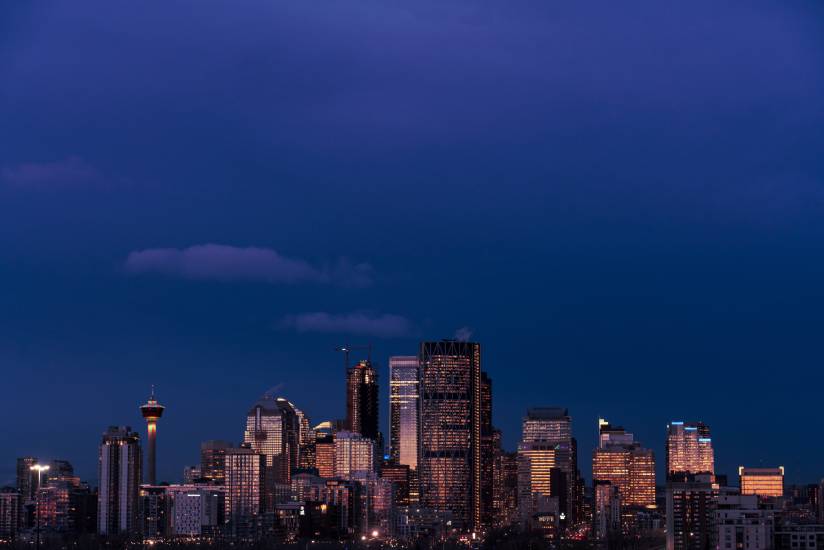 It's easy to see why anyone would choose Calgary as their working holiday destination. For starters, the city ranked fourth in Economist Magazine's 2018 list of most livable cities in the world! Not bad!
Calgary is Alberta's largest city – with a population of over 1,200,000 – and is Canada's third-largest municipality.
The economy of Calgary encompasses energy, financial services, film and television, transportation and logistics, technology, manufacturing, aerospace, health and wellness, retail, and tourism sectors.
It has the second-highest number of corporate head offices in Canada, home to among the country's 800 largest corporations and, in 2015, had the highest number of millionaires per capita of any major city in Canada!
As for the climate, Calgary has cold, snowy winters and warm to hot summers. Average daily temperatures range from 16.5 °C in July to −6.8 °C in December.
Winters often allow for ice skating on the frozen stream in Bowness Park and temperatures can drop below −20 °C.
---
You May Also Like:
TAXES IN CALGARY
---
Hostels
A great way to save some money before you find longer-term accommodation is to stay in a hostel when you arrive in Calgary.
Most hostels have free Wi-Fi so you'll be able to search for apartments online and chat with fellow travellers about where to look for a job or good neighbourhoods to live in.
Located downtown, Hi Calgary is at the centre of everything and a 2 minutes walk to the free C train that runs around the city.
You'll have tonnes of sights, restaurants, nightlife and shopping only minutes from your front door. The hostel also has free breakfast, a games room, and Wi-Fi.
Wicked was created by backpackers for backpackers and you're guaranteed to meet like-minded travellers from around the world.
Located across the road from the Calgary Stampede, this hostel offers free breakfast, super high-speed Wi-Fi, free laundry, tea and coffee, and entry to the best clubs in Calgary.
Choosing Your neighborhood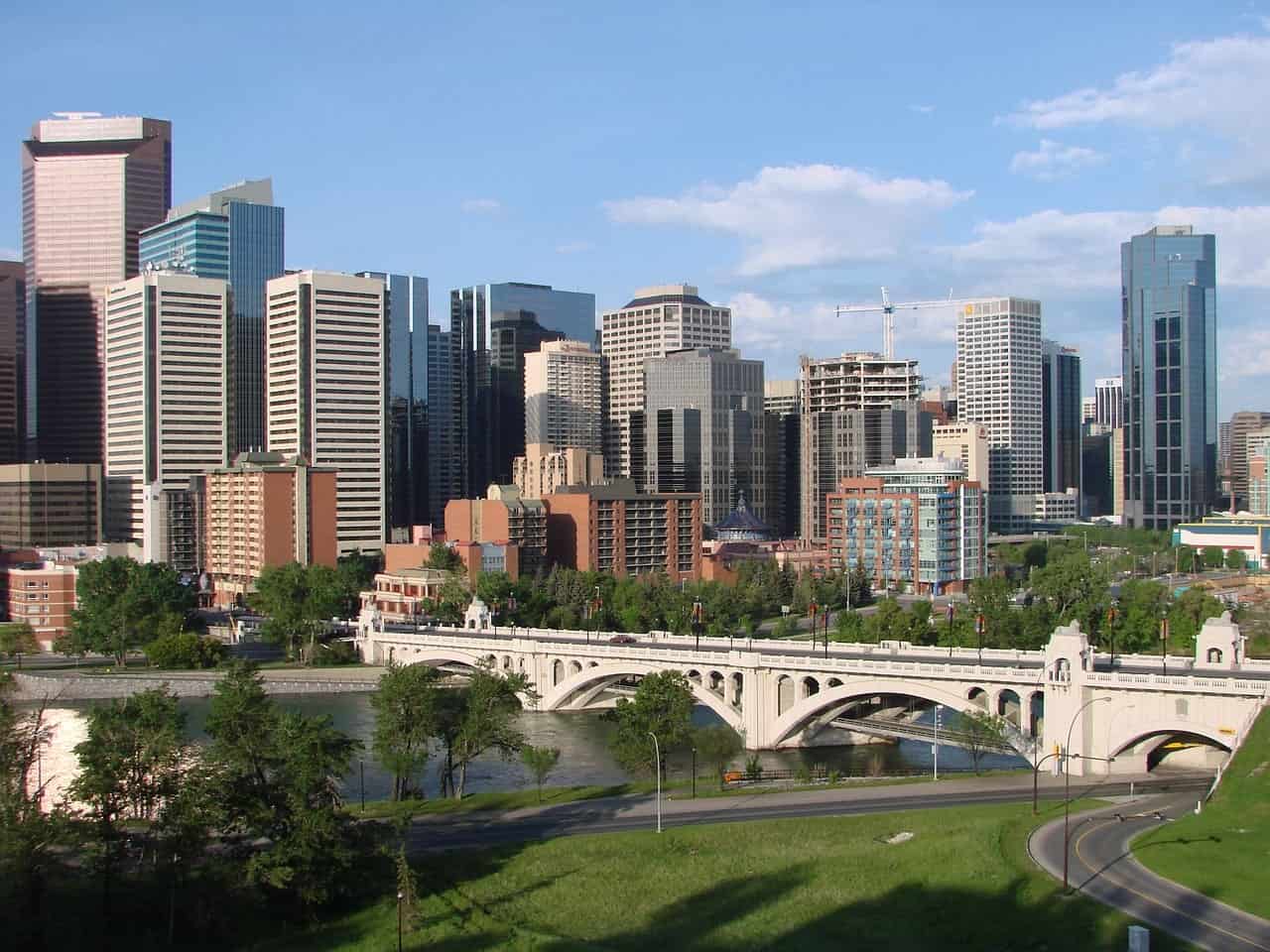 Calgary is divided into four quadrants which end in NW, SW, SE or NE.
Avenues typically run east-west, while streets run north-south. Once you adjust to this system, navigating your way around here is really easy. The closer you live to downtown, the more expensive it is to rent.
Southwest
This area is where many affluent communities are located.
Bankview, Killarney, Mount Royal are great neighbourhoods although the Southwest has higher rent prices than other quadrants.
17th Avenue has an eclectic mix of bars, restaurants, and shops and is just a short walk from downtown. 12th Avenue to 30th Avenue is popular with young people, however, if you go just a little further you'll find places like Haysboro, Acadia, Sundance, and Chinook Park, which are all well serviced and have lots of amenities.
Southeast Calgary
This is the best place to live if you work in the industrial sector. Up and coming Inglewood is pleasant with some great lower-priced options. Mahogany and Auburn Bay are being built around bodies of water and are becoming popular due to the good quality of life.
Northwest
A great place to base yourself if you like to escape to the Rockies. West Hillhurst, Sunnyside, Tuscany, Edgemont, Country Hills, Dalhousie, and Rosedale are all popular areas to live and Kensington has plenty of shops to explore. Cambrian Heights is an up-and-coming inner-city community and Capitol Hill has tons of facilities and services.
Northeast
Close to the airport and easy access out of the city, Northeast Calgary is good if you plan on taking frequent trips away! It's generally more affordable and has good connections to the rest of the city.
Bridgeland lies on the north bank of the Bow River, is beside the zoo, and is home to many parks. It also has its own LRT station on its south end and is close to downtown. Rents are lower here and many new condominiums are popping up!
Tuxedo Park is bounded by the Edmonton Trail, the Trans Canada Highway and 32nd Ave NE. There are also plenty of services as well as good downtown commuting times. A good place to live out of the hustle and bustle of the city but close enough to get into the city in good time.
---
You May Also Like:
JOBS IN CALGARY
---
Average Rents in Calgary
*Estimates only, prices may change.
Tips for renting in Calgary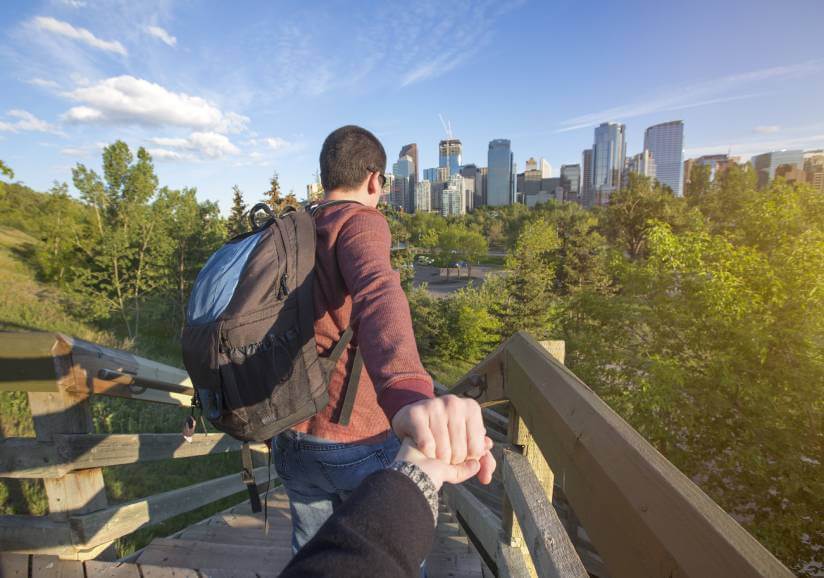 Landlords often rent on a first come first served basis, so set up alerts for rentals and get in there quick
Always book at least a week's temporary accommodation for when you arrive
Don't sign the lease for longer than you intend to live there
Make sure you have enough money to cover month's rent and a deposit
Most places will come un-furnished so be aware this can be an additional expense
Bring a reference letter from a previous landlord if you have one
Don't hand over money before you see the apartment!
---
Register for your WHC Jobs Kit for lists of the top ski resort employers in BC and Alberta, our working holiday jobs search tool and much more!
---
Accommodation Sites
Apartment Rentals
Kijiji.com
Rentfaster.ca
Padmapper
Craiglist
University summer accommodation
Hostels