Are you looking for a job in Vancouver?
For those looking for career jobs in certain professions, Vancouver's job market offers plenty of opportunities for those prepared to fight for that dream position.
Working in Vancouver is one of those things you will still be telling people in 20 years' time!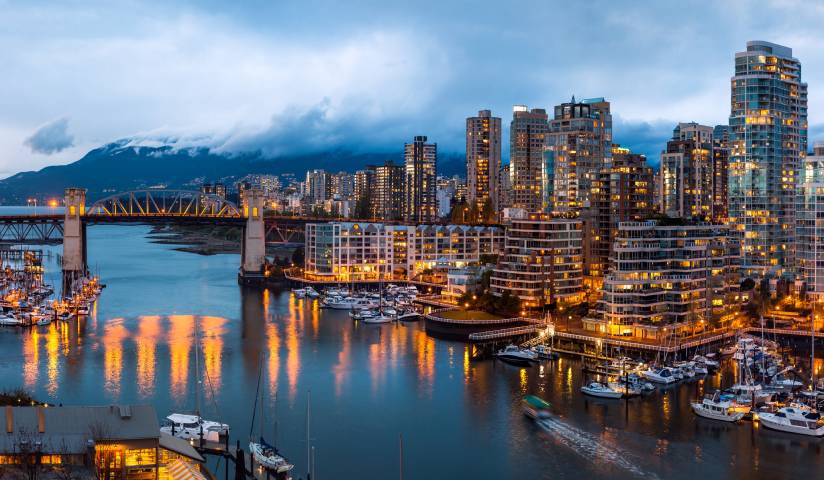 You'll be competing with Canadian citizens as well as international students and other working holidaymakers.
Recruitment companies such as Randstad and Appleone are very well known and connected in Vancouver.
To find a job in Canada, you can register to get free access to our list of top working holiday employers in Vancouver and British Columbia, as well as the use of our unique job search tool.
Trading, logistics, and shipping
These are all busy industries with the Port of Vancouver being the largest employer in the area. Forestry is another very active industry in Vancouver but all of this may be far too serious for the adventure and snow-filled working holiday you have planned!
Construction and engineering jobs in Vancouver
The construction industry is booming in Canada and there are opportunities for experienced tradespeople and engineers.
The biggest construction projects are happening in Northwest BC in areas like Dawson and Nanaimo where there are planned expansions of many of the area's infrastructure and services.
Larger companies like Ledcor and PCL recruit through job sites like Info mine, Careers In Construction and WorkForce.ca and announce new positions every week.
How about the movies instead?
Vancouver is ranked as the 3rd largest film production area in North America, after only LA and New York, hence its nickname: Hollywood North. So if film production or acting is your thing, get your game face on!
You might even be able to break into the industry at entry level making tea in the director's trailer!
Tourism and hospitality jobs in Vancouver
Tourism is the second largest industry in the City, so if you are looking to further your tourism career in Canada or just want a job as a tour guide or barman to pay the rent and buy a ski pass – welcome to Vancouver!
For hospitality and in particular, bar and restaurant work in Vancouver, be prepared for a drop in hourly wage compared to Europe and Australia.
This is disproportionately made up of service charges or tips. As you will find out there is a minimum expectation of 15 – 20% on all food and beverage here in Canada, so a waitress can earn on average $300 – $400 a night.
Consequently, there is a lot of competition for server jobs, and you will need a minimum of 2 years of experience to nab a good position.
Another route is to work your way up the ranks starting as a food runner.
It's best to arrive in the city before the two main tourist seasons, summer and winter.
Similar to nearby Whistler, many working holiday visa-holders will arrive in town for the snow or the sun.
So, get into town during April or May to nab yourself a decent server position, or arrive in October and hit Cypress or Grouse ski resorts for a winter job in an urban area.
The mountains of BC have 2 seasons.
Snowmobiles take over the winter months and hikers and bikers put their stamp on the mountains during the summer months.
Some of the most popular mountains include Whistler Blackcomb, Cypress Mountain in Vancouver, Big White Ski Resort, Panorama Mountain Resort, and Revelstoke Mountain.
Besides mountain jobs, watersports, sandy beaches, and the many islands offer some great working opportunities.
Ski Resort jobs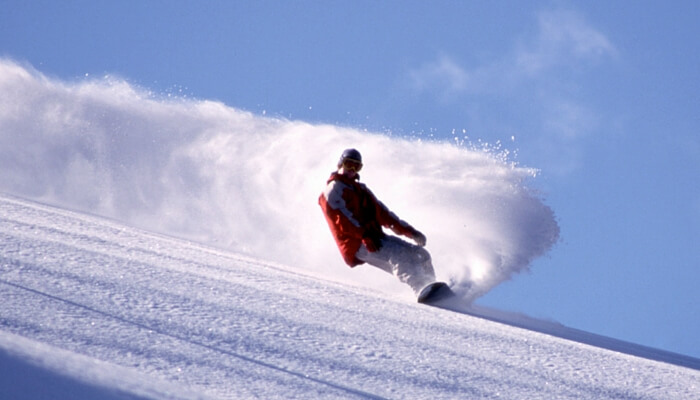 Getting a job in a ski resort in Canada is not as hard as you might think and there are plenty of job fairs for you to check out in our Working Holiday Jobs Kit.
Ski resort jobs include:
Lift operators
Ski and Snowboard Instructors
Ski Patrollers
Food & Beverage jobs
Most employers will provide training and flexible working hours and although it can expensive to live in a ski resort, seasonal jobs are often well paid and they may provide dorm or other types of accommodation with your role.
---
Read Also:
Taxes in Vancouver
---
Some of the top resorts a few hours drives from Vancouver include:
Big White, British Columbia
Less than one hour from Kelowna, jobs include working in the ski rental shops, ticketing booths, sales, ski-instructing, operations, guest services, and more.
Search for job listings in their departments.
Whistler Blackcomb, British Columbia
Whistler is hugely popular with working holidaymakers. It's also large and they're always in need of restaurant staff, sales reps, shop assistants, and travel consultants. You'll find plenty of places to look for jobs! Including recruitment fairs, online posting, and ski resort websites.
See our Ski Resort Jobs section for more.
Popular British Columbia job sites:
---
You may also like:
Tips For Spending Your First Week In Vancouver as a Working Holidaymaker
---
Top Recruitment Agents in Vancouver
Many recruitment agents specialise in certain industries so you should do you own research in addition to what we have below.
---
For the latest ski job fairs and for advice on building your resume, please register here for your free WHC Jobs Kit.
---
You'll also get a list of Vancouver's Top Employers!