Have you been planning to apply for a Canadian working holiday visa in 2023? Here is everything you need to know!
The International Experience Canada (IEC) program has officially announced that new visa applications will be accepted for processing beginning on 9 January 2023. The program is to increase capacity by 20% for the upcoming season, 2023. Almost 90,000 young people from 36 partnering countries will get the opportunity to work and travel in Canada.
Keep reading if you'd like to find out everything you need to know about the Canada Working Holiday Visa application.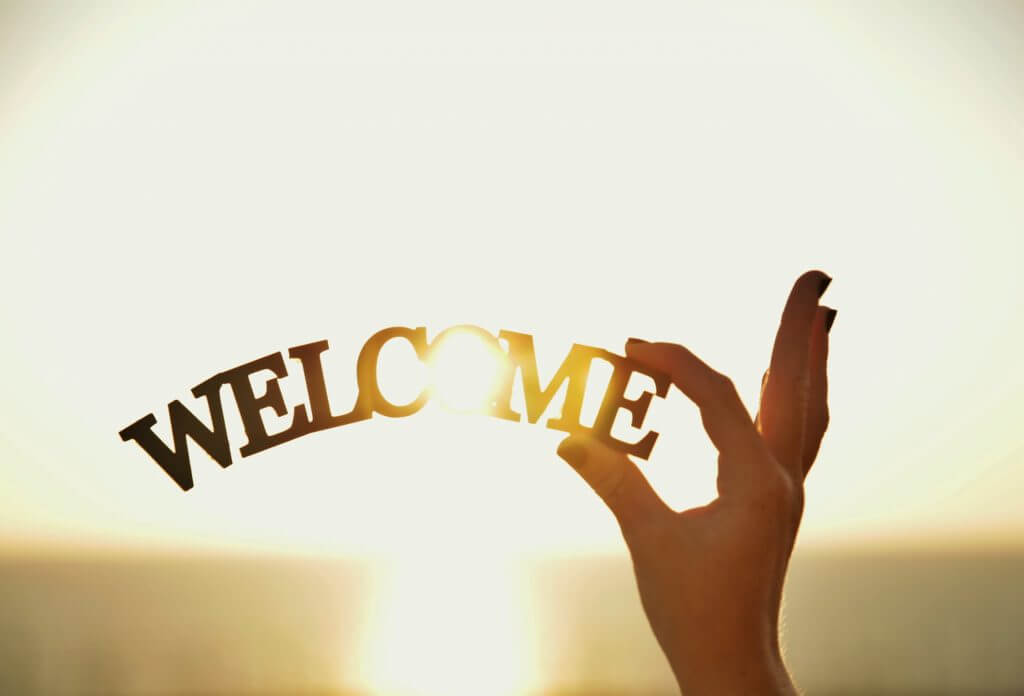 IEC working holiday visa – what is it?
The popular IEC working holiday visa is a temporary work permit for one or two years depending on the country you live in.
This permit allows people from over 30 countries to live and work in Canada.
You have to be between the ages of 18 to 30, or 35 for some countries to be eligible.
What's more, you don't have to have a Canada Working Holiday Visa job offer before you go!
There are two other visas you can apply for if you're not interested in a working holiday:
International Co-op (internship)
Young professionals
Not all countries will offer all these three programs, so make sure to check if yours does!
---
Register for your WHC Jobs Kit for lists of the top ski resort employers in BC and Alberta, our working holiday jobs search tool and much more!
---
Quotas for the 2023 Canada Working Holiday Visa countries
Every year, a set number of people are accepted into the IEC Canada program.
The number of visas that can be awarded to any country is determined by quotas.
It's important that you know your country's quotas as they show the probability of your success.
See the below table which will show you the number of people that will be welcomed by Canada on the IEC program for 2023 by country!
TBA = to be announced.
| | |
| --- | --- |
| Country | Visa Quota |
| Andorra | 25 |
| Australia | Unlimited |
| Austria | TBA |
| Belgium | 750 |
| Chile | 725 |
| Costa Rica | 80 |
| Croatia | 10500 |
| Czech Republic | 1000 |
| Denmark | 350 |
| Estonia | 110 |
| France | 7100 |
| Germany | TBA |
| Greece | 180 |
| Hong Kong | 200 |
| Ireland | 10500 |
| Italy | 1750 |
| Japan | 6500 |
| Korea, Rep. | 4000 |
| Latvia | 40 |
| Lithuania | TBA |
| Luxembourg | 80 |
| Mexico | Not accepting applicants |
| Netherlands | 430 |
| New Zealand | 2500 |
| Norway | 130 |
| Poland | 635 |
| Portugal | 1750 |
| San Marino | 25 |
| Slovakia | TBA |
| Slovenia | 80 |
| Spain | 800 |
| Sweden | 580 |
| Switzerland | 200 |
| Taiwan | 940 |
| Ukraine | Not accepting applicants |
| United Kingdom | 5000 |
Costs involved in obtaining a Canada Working Holiday Canada Visa (in Can$)
International Experience Canada participation fee – $161
Open work permit holder – $100
Biometrics – per person – $85
Police certificate(s) – country dependent
Medical (if applicable)
Travel insurance policy for length of intended stay in Canada**
Flights/travel expenses to Canada
$2,500 proof of funds to show on arrival in Canada
Return flight or proof of additional funds to purchase a return flight
Process of applying to the IEC program
With life returning to some sort of normality after Covid, you should start on your Canadian Working Holiday Visa Canada application as soon as possible as the demand for 2023 is HUGE.
Before you apply you should check if your country is eligible for the IEC working holiday.
Once you know you are eligible you can create an IEC profile to become a candidate in the 2023 Canada IEC pools.
The next step is waiting until you may or may not be randomly selected from the pools. If you are, you will receive an invitation to apply (ITA).
Once you receive your ITA, you have 10 days to accept or decline the invitation.
If you accept the invite, you have to complete a work permit application and pay relevant fees (if you are going on a working holiday you will have to pay a participation fee of $161 and an open work permit holder fee of $100) – you will have 20 days to submit your application once you accept the invite.
Your application will then be reviewed, and you will get a response within eight weeks. If your application is successful, you will receive a letter of introduction (LOI) which you will bring with you to the port of entry (POE).
IEC program Canada facts
In many countries, including Ireland, you have up until your 36th birthday to get your visa approved.
If you participated in IEC prior to 2013 for up to 12 months, you are eligible for a second 24-month participation in the category of your choice.
If you participated in IEC more than once prior to 2013, you are not eligible to apply.
Even if you are invited to apply, you cannot participate more than your country allows.
If you receive an Invitation to Apply, you will not automatically be granted a work permit.
The current processing time is around 5 weeks (after you submit all documents and give biometrics).
Need help with your IEC visa application?
The IEC visa process can be stressful, and that's why Visa First, a group of trusted global visa specialists, is here to help you and increase your chances of success!
You can find out more information on their Canadian Working Holiday Visa Page.
*Updated On: 09.01.2023