Finding accommodation in ski resorts in Canada can be a competitive sport in itself.
Due to the seasonal nature of life in these resorts, rental rates fluctuate over the course of the year, according to whether the ski lifts are open for business or not.
Winter rates in Whistler, for example, are up to a third higher than summer rates in places.
The good news is that if you get a job working directly for one of the big ski resorts like Silver Star, Big White, Kicking Horse or Sun Peaks, they generally provide accommodation for all their staff.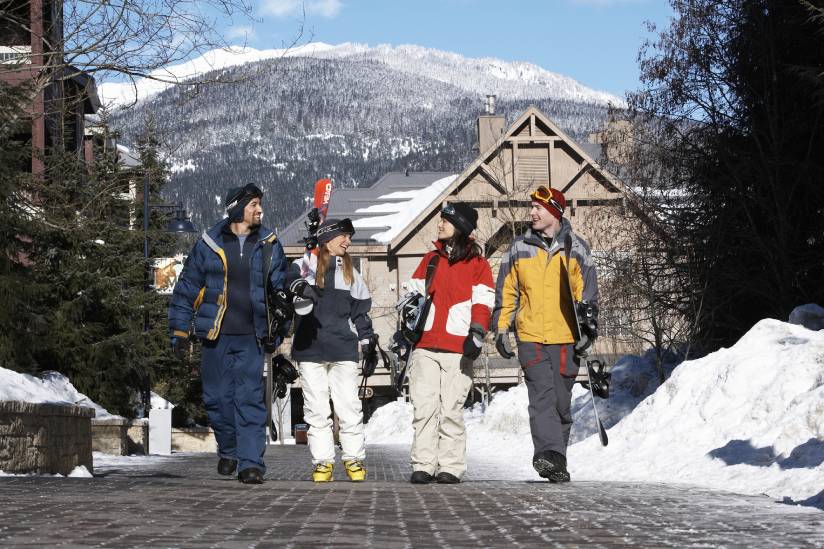 Even Whistler, which is almost a fully-functioning municipality in itself, has Whistler Blackcomb. This is the company that operates the ski lifts, the mountain restaurants, shops in the village, etc.
They employ up to 1,500 staff every winter and provide staff housing for hundreds of these workers at a reduced rate on the mountain itself.
If you don't get a ski resort job with the companies directly, there are still plenty of jobs in the other shops and businesses; you just have to organize your own accommodation.
The best advice here is to get into town as early as possible. If you are going to spend the whole year in an established resort town like Banff or Whistler, then it would be ideal to arrive in the summer and secure a 12-month lease at a good rate. Then you can sit back and look forward to the snow, secure in the knowledge that you are not going to have your eyes gouged.
If you are going to sign a 12-month lease, and happen to arrive a bit later, like October, at least push the landlord to consider lower rates for the summer months.
Once you have chosen a place and made contact with the landlord, be sure to do your research. Nice as landlords are the world over, it is always good to know your rights, especially in a new country. Read the small print in any rental contract and question anything you are unsure of.
If you are still not sure about the legalities of it all, consult the authorities in your Province for more details.
---
Register for your WHC Jobs Kit for lists of the top ski resort employers in BC and Alberta, our working holiday jobs search tool and much more!
---