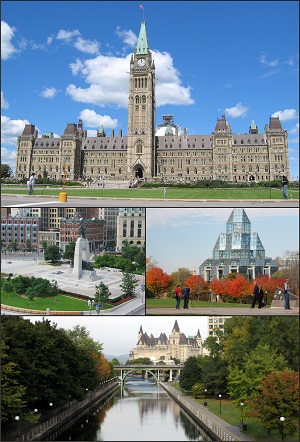 If you're looking for a career-building job in Ottawa, the IT sector is quite large and there are also roles in scientific and manufacturing services.
Ottawa, being the capital of Canada, has many jobs in public administration. In fact, the Federal Government is the largest employer in the city. Although, getting a job in this area won't be easy. You will have to go through a screening process and preference for available positions will be given to Canadian citizens.
Like any other city, there are lots of opportunities to land casual employment. Cafes, bars, restaurants, tourism companies and hospitals are regularly recruiting. And retail is another large employer in Ottawa so get ready to hand out some resumes in stores!
Don't be afraid to seek office work too. There are plenty of jobs in administration and office temping (look into available positions with temp agencies).
Start with a positive attitude and be as proactive as you can about finding your job – and you will.
Register for the WHC Jobs Kit for more information on top employers and jobs fairs in Ottawa as well as our working holiday job search tool and resume guide.