Are you looking for accommodation in Montreal?
Montreal is named after Mount Royal – the hill and large green space in the heart of the city.
It has a reputation as a French-as-a-first-language city. The city is known as the 'Paris of Canada'. French history, culture and influence are noticeable in almost every section of the city. While French is the most widely spoken language, there is no need to worry if you don't speak it. English is very popular too and most Montrealers speak two (and often three) languages.
Weather in Montreal
When living in Montreal you will enjoy four distinct seasons.
Summers are warm and humid with a daily maximum average of 26-27°C. Temperatures in July can even reach 30°C.
Winter brings cold and snowy weather, averaging from −9 to −20 °C in January. Usually, the snow lasts from the first or second week of December until the last week of March.
Overall, Montreal is an excellent tourist and working holiday destination and is an extremely safe place to live. The city is renowned as the cultural centre of Canada, one of the liveliest cities in North America and a welcoming destination for newcomers.
Unlike Paris, in Montreal, you can find accommodation at a reasonable price. In fact, the cost of living is roughly 40% cheaper in Montreal than in Toronto.
---
You may also like:
Jobs In Montreal, Canada
Taxes In Montreal
---
Hostels
When you first arrive in Montreal, you may want to stay in a hostel until you secure a longer-term solution. You will find a plethora of good value options in the Latin Quarter.
By staying in a hostel for your first week, you'll get a great opportunity to talk to other travellers and ask for their advice about the best neighbourhoods to live in the longer term.
You can also use the hostel as a base while you check out the apartments in the classified ads and start determining your favourite locations.
This hostel is centrally located in downtown Montreal right next to Concordia University, the Museum of Fine Arts, the Bell Centre and the shopping district of Montreal. You can stay in shared or private rooms with a private bathroom and sit in the cafe-bar for breakfast, dinner or a drink with other travellers. They also have a fully-equipped kitchen that provides basic ingredients and free Wi-Fi.
The hostel also organizes free daily activities including bike tours, urban walks and pub crawls so you can get a real feel of the city.
This modern and spacious hostel offers a chilled spot for travellers and won silver in the 2018 Hoscars for best extra large hostel WORLDWIDE. Their rooftop terrace offers fab views and has a hot tub spa pool.
The rooms have comfortable beds, immaculately clean facilities and the staff are welcoming.
Facilities include:
Free Wi-Fi everywhere
24/7 Reception
Free Breakfast (from 7 AM to 11 AM)
Tourist information
Working Area
Public computers
Laundry room
Luggage room
Female dorms
This hostel is close to the action nearby to the old town district in the Latin Quarter, Chinatown and other tourist attractions. Breakfast is included in the price of your stay along with Wi-Fi and laundry service.
The kitchen has three large refrigerators and the hostel is known for accommodating long term guests. The staff know the city very well and will ensure you get the most out of Montreal without breaking the bank!
Just two minutes' walk from the Montreal city centre. The Berri-UQAM metro station is 150m away. It's surrounded by shopping centres and restaurants, within walking distance from Notre Dame Basilica and Vieux Montreal. The Olympic Park and historic old Montreal are only a short distance away.
---
Register for your WHC Jobs Kit for lists of the top ski resort employers in BC and Alberta, our working holiday jobs search tool and much more!
---
Choosing Your Neighborhood in Montreal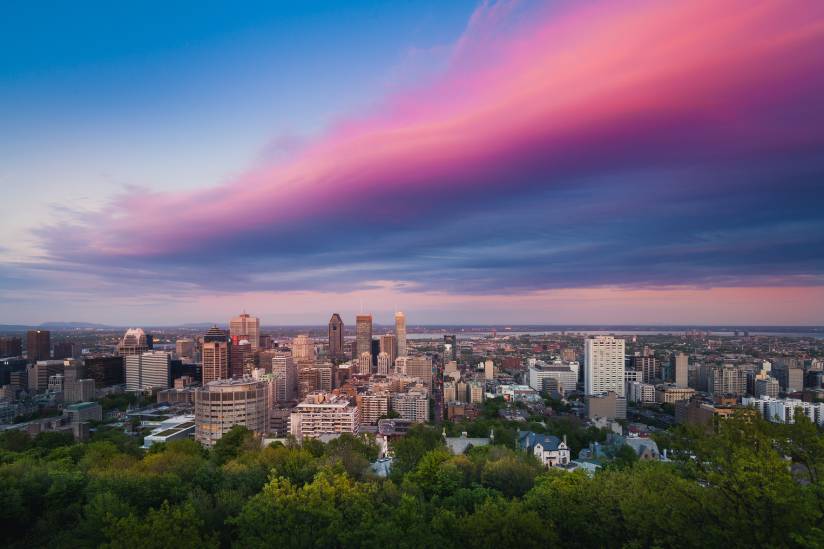 While French is the city's first language, there are some neighbourhoods like Westmount, Hampstead and Notre Dame de Grace that are more predominantly English speaking, if that's what you're after. But why not 'jump in the deep end' at French-speaking Rosemont – what better way to learn the language?!
Rue Crescent is one of Montreal's major nightlife and dining streets. You can find dozens of bars, clubs of all styles and restaurants in the southern end of the street.
Neighbourhoods like the Plateau, Mount Royal and Rosemont have both low and high-rise buildings and operate like tiny self-contained cities.
This is where locals dine, shop, live and play. Most of the residents here are bilingual and speak comfortably in either language.
They all offer affordable housing and low crime and the average rental price for an apartment in these areas can range from $1,000 to $2,000 per month for a 2 bedroom apartment.
Westmount and the Outremont have rental rates of approximately $1,200 to $2,500 for a 2 bedroom apartment and are considered high-end areas. These areas have small boutique-style food markets and less large grocery stores.
Popular moderately priced neighbourhoods to buy homes are outlining areas like Notre Dame de Grace, Laval and Kirkland.
Quartier Latin – This is the Latin Quarter and is student-oriented – loud music pours out of bars as young adults chatter about life.
Some less desirable neighbourhoods are Montreal North, Park Extension and St. Michel. These areas are some of the most impoverished in the city.
The Underground City constitutes a multi-level network of tunnels and stairways that connect various shopping malls, offices, metro stations, concert halls, restaurants and more. You can shop till you drop there.
Average Rents in Montreal
| | | | |
| --- | --- | --- | --- |
| Bedrooms | Average | Minimum | Maximum |
| n/a | $980 | $580 | $1,995 |
| 1 | $1,500 | $605 | $2,600 |
| 2 | $1,780 | $800 | $4,030 |
| 3 | $2,950 | $1000 | $5,000 |
*These are estimates and are subject to change.
Tips for renting
Book temporary accommodation for when you arrive
Don't sign a lease for longer than you intend to live there
Have enough money for month's rent and a deposit
Accommodation is often un-furnished so be aware this can be an additional expense
Bring a reference letter from a previous landlord if you can
Check out boards in hostels and outside buildings
Don't hand over money before you see the apartment
---
Register for your WHC Jobs Kit for lists of the top ski resort employers in BC and Alberta, our working holiday jobs search tool and much more!
---
Accommodation Sites
List of Top Long and Short-Term accommodation – Montreal and Other Cities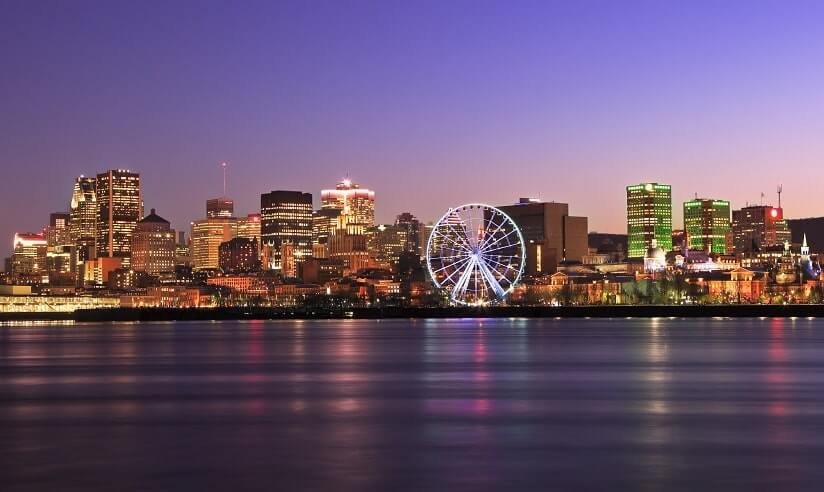 List of Top Hostels – Montreal and Other Cities
If you're going on a working holiday in Canada, don't forget to sign up to our jobs kit!