NOTE: Consider the seasons when looking for work in each city. If you're looking for casual summer work, there is no point in arriving in July and starting your search. It will be too late! Instead, start your research online and begin sending CVs/Resumes even before you go. Most seasonal employers will begin their summer recruitment drives in March or April if not earlier.
See below for further information on jobs in each of these cities.
Register for your free WHC Jobs Kit with a list of Canada's Top 100 Working Holiday employers, a working holiday jobs search tool, our resume guide and jobs fair calendar.
Jobs in Montreal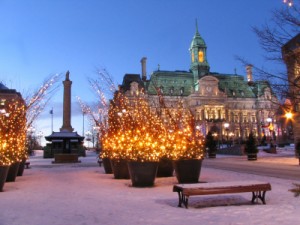 First off, you'll need a good level of French in order to work in the majority of jobs in Montreal. But if you're considering coming here, you probably already knew that!
Career-building roles are available in a number of industries including aerospace, electronics, software, manufacturing and transportation. Plus, the Port of Montreal is the largest inland port in the world and you may find suitable opportunities here also.
Register for our WHC Jobs Kit for more information on large local employers in these industries.
On the other hand, there are casual and seasonal jobs available in hospitality, tourism and retail, not to mention Montreal's numerous call centres. Again, speaking French will be required for most of these jobs. Un cappuccino s'il vous plaît?!
For more information on top employers and jobs fairs in Montreal, as well as our working holiday job search tool and resume guide, register for the WHC Jobs Kit here.