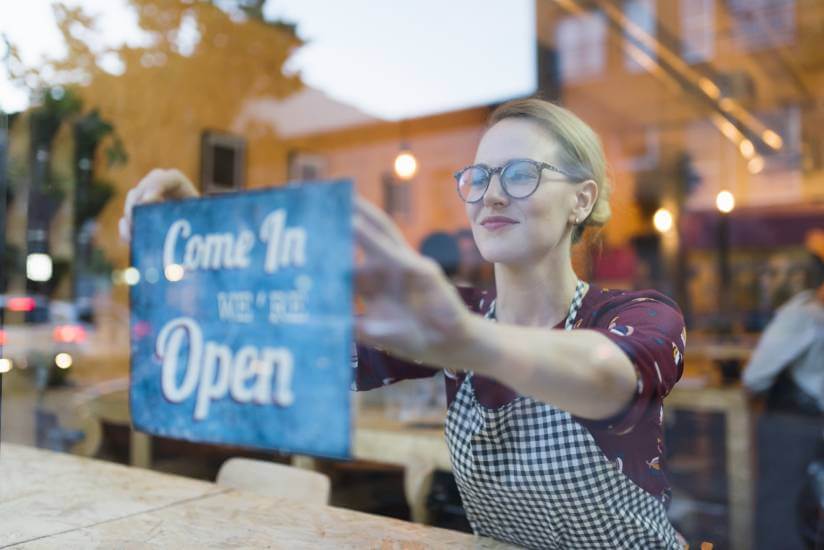 Are you looking for a job in Montreal?
Many travellers are nervous about choosing Montreal – a primarily French-speaking city – as their working holiday destination.
But there is no need to be. Sure, being a fluent French speaker will be an advantage here. But it is hardly the be-all and end-all.
Over 59% of the population can speak both English and French. And to take things one step further, a 2017 survey found that Montreal is by far Canada's most trilingual city.
More than 21% of Montrealers can speak at least three languages, compared with 11% of Torontonians and 10% of people in Vancouver. When you arrive in Montreal you will find that locals are as comfortable using 'Hola' and 'Ciao' as they are 'Bonjour' or 'Hi'.
Montreal has a very diverse economy and is globally recognized for its innovation and creativity. A wide range of seasonal work tempts thousands of working holidaymakers to visit every year.
While you don't need to prearrange a job before you arrive (although this would be an advantage!), it is important to remember that you are part of a competitive market.
This means that you'll need to find ways to stand out from the crowd. And arriving early to beat other candidates to the punch is one way to do this.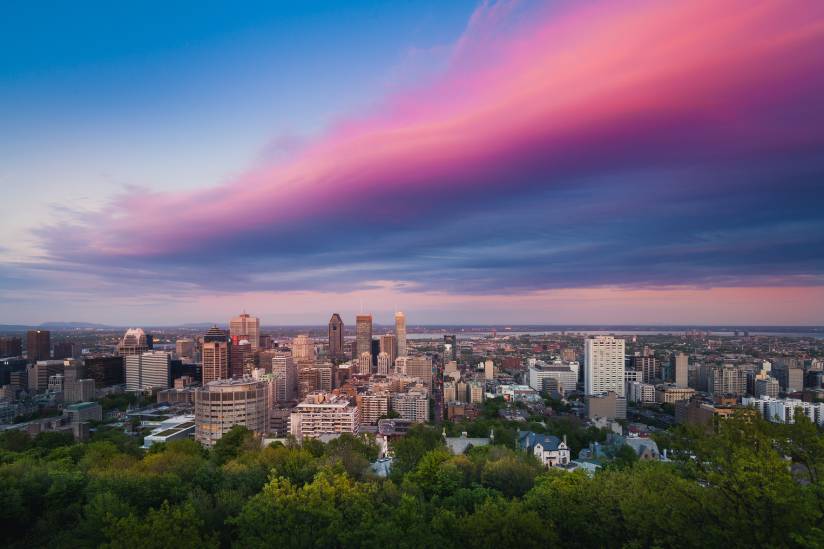 If you're looking for casual summer work, there is no point in arriving in July and starting your search. It will be too late!
Most seasonal employers will begin their summer recruitment drives in March or April, if not earlier.
In the summer there are lots of outdoor activities and camps that need workers.
In winter, the ski resorts will be looking for seasonal workers as this is the busiest time with tourists.
If you are looking for a role that will fit better with your degree or longer-term career aspirations, you will find plenty of opportunities in numerous industries such as aerospace, computer sciences, artificial intelligence, life sciences, IT & the cloud industry, manufacturing and even gaming and visual effects!
Plus, the Port of Montreal is the largest inland port in the world so you may find suitable opportunities in transportation also.
---
You May Also Like:
---
Job Opportunities in Montreal You Can Check Out
Here are some of the job opportunities that may interest you while you're on your working holiday in Montreal:
Ski resorts
You will find the following ski resorts a short distance from Montreal:
Pente À Neige
Ski Saint-Bruno
Coureurs de Boisés
Most ski resorts depend on seasonal workers from all over the world.
This is a great way to spend the winter months. The majority of ski resorts have a job section on their website where you can see all the vacancies they have.
Typically advertised positions include ski instructors, lift maintenance, bartenders and cashiers. Just remember to pack a good jacket!
Tourism and hospitality
The number of tourists visiting Montreal gets bigger every year. This means you will find plenty of opportunities to work in this sector.
Often the best way to find some temporary work is by walking into a shop, bar, restaurant or hotel and asking for the manager.
Leave your CV even if they don't have any openings at that time.
---
You May Also Like:
Top 10 Tips For A Canadian Resume
---
Most of these jobs will pay the basic wage but the good news is that there is a minimum tipping expectation of 15-20% on all food and beverage in Canada, so wait staff can earn on average $300- $400 a night. Not bad!
Agriculture
Many farms have seasonal jobs in orchards picking fruit or working on a maple syrup farm. Make sure you know exactly what you're getting into before accepting the job as they can be very hard work!
Many farms also look for volunteer workers in return for room and board. While you won't get paid for this work, it is a great experience and can be very rewarding!
Find a job online
When searching for a job online, be sure to check out some of the top jobs sites including:
---
Register for your WHC Jobs Kit for lists of the top ski resort employers in BC and Alberta, our working holiday jobs search tool and much more!
---