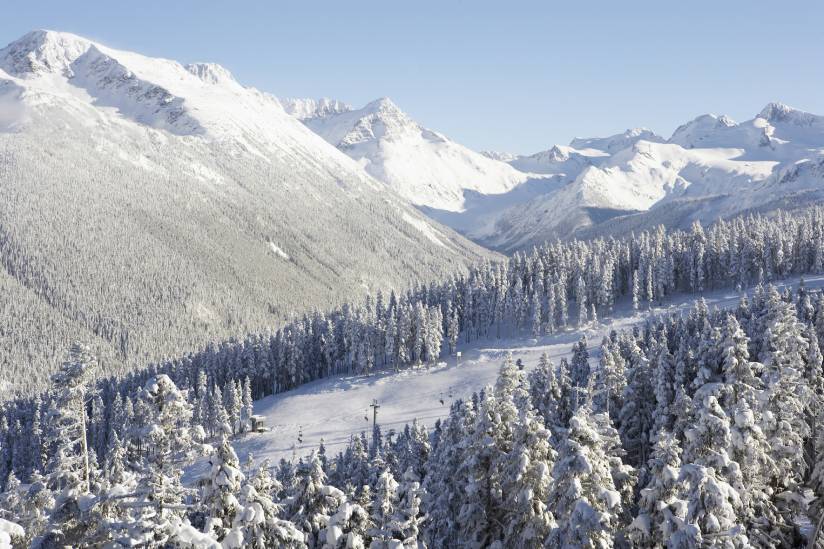 Planning on moving to Whistler for your working holiday?
You're not alone since it's within the top 60% of the best places to live in the world and for many reasons.
It's a beautiful winter wonderland that offers activities like skiing, snowboarding and ice-skating but also hiking, mountain biking and outdoor yoga in the summer – so you'd have plenty of things to do while living in Whistler year-round!
But it's true, Whistler is an expensive town to live in. This is because it's a popular tourist destination, which is no surprise as it has one of the biggest ski resorts in North America!
That being said, you don't need to break a bank to live in Whistler!
This article will provide you with all you need to know about the cost of living in Whistler, including:
The costs of accommodation, transport, food, restaurants, phones and more
How to reduce the cost of living in Whistler
What are the costs?
The cost of living in Whistler per month is said to be 2,540 CAD per person but it really depends on what type of accommodation you rent, the food you buy, etc.
Accommodation
You may be lucky and have accommodation provided by your employer, which is cheaper. Otherwise, you'll need to find your own accommodation.
Prices vary ranging from approximately 1,200 to 2,675 CAD. It all depends on where you're staying and the type of accommodation it is.
For example, a one-bedroom apartment in Whistler could be 2,200 CAD a month.
However, prices range greatly so don't worry you can find cheaper accommodations, it's all about scoping around!
One important thing to think about is whether you want to share a room, share a house or get your own place altogether and you can start your search from there.
---
Read Also:
Finding Accommodation in Whistler
---
Transport
There are a couple of different ways you can travel around Whistler.
Firstly, you have the local bus which costs 2,50 CAD per journey, 7 CAD for a day pass or 50 CAD for a monthly pass.
This is a little more expensive than, for example, Squamish, which costs 2 CAD for a bus journey.
However, it's not as expensive as in Vancouver where an adult ticket could be 3,05 to 5,90 CAD.
Alternatively, you can get a taxi in Whistler which costs 1,20 CAD per mile – but remember there is also an initial fee which is 3,70 CAD.
If you prefer to drive yourself you could also rent a car, prices can range from 64 to 99 CAD per day.
Also, know that if you rent a car for a couple of days it might not be 64 CAD each day, instead, it'll get slightly cheaper the more days you rent!
Food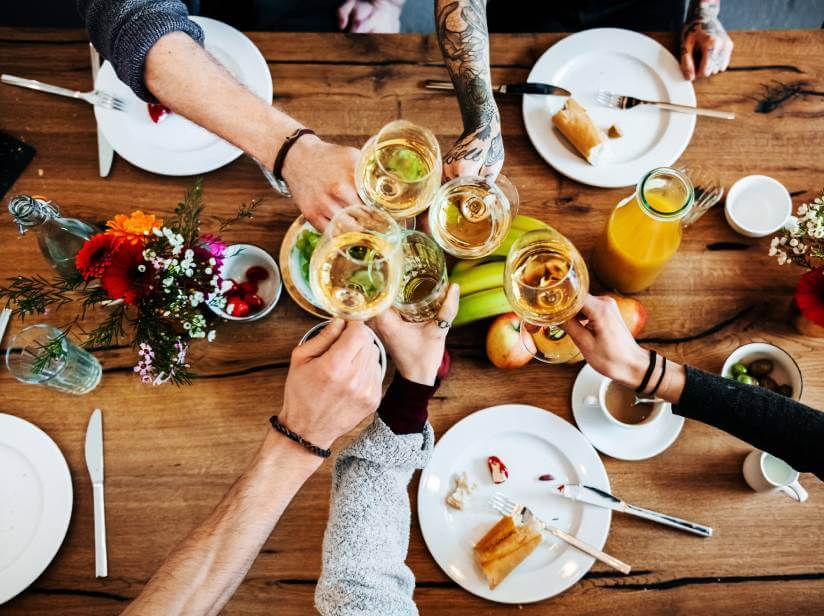 The daily amount you could spend on food also differs.
If you are going to be mostly cooking but eating out here and there in inexpensive places, you could be spending 16 CAD a day.
However, if you are going to be eating out more but still trying to stay within a budget, you could be spending 34 CAD per day.
How about the grocery stores you have available?
Firstly, there is the Fresh St. Market, which was previously known as IGA Marketplace. It's located on Northlands Boulevard in Whistler Village.
Here are some things to note about this grocery store:
They pride themselves in having fresh food and locally sourced produce
It's an expensive market but it's known to have a good selection of foods!
You also have Upper Village Market in Whistler upper village.
There's a 15-minute walk difference between Upper Village Market and Fresh St Market.
Although Upper Village Market is a small grocery store it has a good range of products.
Then up from both Fresh St. Market and Upper Village Market, you have Nester's Market.
It's known for its fresh food but it also has a pharmacy if you need it.
Some more grocery stores in Whistler include The Independent Grocer and Creekside Market.
Groceries in Whistler are more expensive – this is because they have to be transported all the way up a mountain for us to buy them up here.
Restaurants
Let's be honest, people don't come to Whistler to stay in their hot tub all night, especially when there are lots of bars and restaurants in town worth checking out!
You could get some hearty food for one person in Whistler for 10 to 24 CAD – or for two people you could be spending approximately 48 CAD.
Whereas if you're going out for a fancy dinner, expect to pay more!
There are also Whistler Bites deals you can view online which are food and drink deals that are on at the moment in Whistler.
Should I tip in Whistler?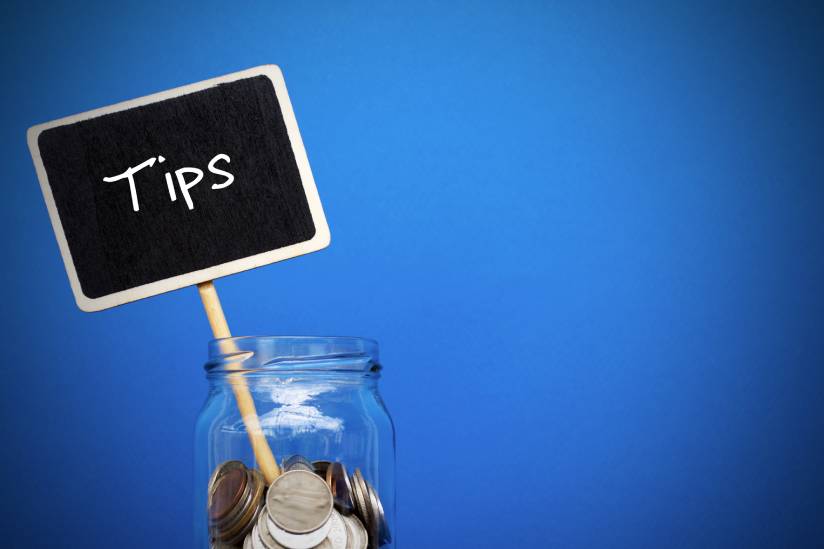 Now, onto the big question – should you tip in Whistler?
The short answer is – it depends!
The customs here may be quite different from what you're used to!
If you're at a restaurant, bar or pub then yes, you are expected to tip – in this case, people usually tip between 15 to 20%.
Although you can tip at Cafes, Food Stands, or similar places there's no pressure to do so! There's usually a jar for tips if you do decide to tip.
Here's how to remember whether you need to tip – if you order and pay immediately, you're not expected to tip.
Wondering where you could spend your night in Whistler? You'll certainly have plenty to choose from!
Moe Joe's Nightclub
This is a great nightclub in Whistler with world-class resident DJs. The great thing is that it's open from 8 pm to 2 am from Monday through to Sunday, so there's always a party here! Drinks here are moderately priced.
Garfinkel's Whistler
This is another fun nightclub. You'll find wine, beer and bubbles served here! Big artists like Skrillex, Avicci, What So Not and more have played here – pretty cool right! They're also open all week from eight p.m. to two p.m. and again, this is moderately priced.
Apres Apres
This is the place for some live music! This place is:
Closed on Wednesdays and Thursdays
Opened every other day of the week from 8 p.m. to 2 a.m.
The best part is you can enjoy cocktails alongside listening to live music here. Prices for cocktails range from 15 to 20 CAD, so a little pricey. However, if you're a member you will get drinks for cheaper in Apres. This pass provides you with many other benefits, such as being able to go to members-only events. An Apres pass starts from 99 CAD a year.
The Longhorn Saloon
You'll find this open from 11 a.m. to one a.m every day of the week. And yes it serves food throughout the day!
Times for food are from:
11 a.m. to 10 p.m. Thursday to Monday
11 a.m. to five p.m. Tuesday and Wednesday
You can get beers, cocktails and wine here. Prices for cocktails start from 17 CAD, pricier than Apres Apres. Beers on the other hand start from 9,45 CAD and wines start at 12,50 CAD.
Similarly to Apres Apres, if you're a member you'll be able to buy drinks for cheaper!
Phones
Having a cell phone/mobile phone will be important for your move to Whistler since you'll want to keep in touch with close ones and maybe even save numbers from people you'll meet along the way!
However, the cell phone situation in Canada may be a little different than what you'd expect.
Here are a couple of things you need to know:
You'll need a Canadian SIM card to be able to call from Whistler
A SIM card is approximately 10 CAD.
You can bring your own phone but it must be unlocked
Make sure that your phone is compatible with Canada's mobile networks
If you decide to buy a smartphone there it will cost you a few hundred dollars
Now onto adding data, minutes and texts to your phone.
You can get different cell phone plans depending on your needs. Some popular providers include:
Telus
Virgin Plus
Koodo
Bell
Rodgers
Lucky Mobile
Chatr Mobile
There are various different plans you can get monthly, but be prepared as they are pricey!
At the time this was written, Public Mobile had unlimited talk and text and 22.5 GB of data for 70 CAD for example.
You can find out more about cell phone providers in Canada in our article.
Activities
Although Whistler is a Winter Wonderland it's also a beautiful place to be in during the summer.
So there are plenty of activities year-round!
Winter activities
Some winter activities to consider are:
Skiing
Snowshoeing
Snowmobiling
Winter ziplining
Ice skating
Ice climbing
Sounds fun right?
Skiing
Whistler is renowned for providing skiers with an amazing experience!
However, like most things in Whistler, it's pricey.
You will be paying different rates depending on what month you'll go skiing.
For example for one day of skiing:
Between 28 March and 18 April, it costs 132 CAD
Between 19 April and 23 May, it costs 92 CAD
Snowshoeing
If you're planning on snowshoeing you'll have to either buy or rent snowshoes.
If you want to buy your own, you should expect to pay at least 200 CAD.
Whereas, renting snowshoes can cost 15 to 20 CAD for adults.
Then when it comes to the trails a lot of them are free but some require you to pay an entry fee which can range from 11,50 to 16,50 CAD.
Additionally, if you would like a snowshoeing guided tour it can cost between 99 to 169 CAD per person.
Snowmobiling
Snowmobiling is another activity to take up whether you are a beginner or experienced.
Tours cost between 179 to 439 CAD per person.
Winter ziplining
If you would like to fly through a forest during winter in Whistler you can do the zipline.
This will cost you from 140 to 170 CAD.
Ice skating
Ice skating on the other hand isn't as expensive.
You can go ice skating for 2 CAD if you have your own skates and for 8 CAD if you are renting them.
Ice climbing
Although it may sound more difficult, you can also try ice climbing!
This will cost from 99 to 199 CAD.
You can read more on winter activities in Whistler in our article.
Summer activities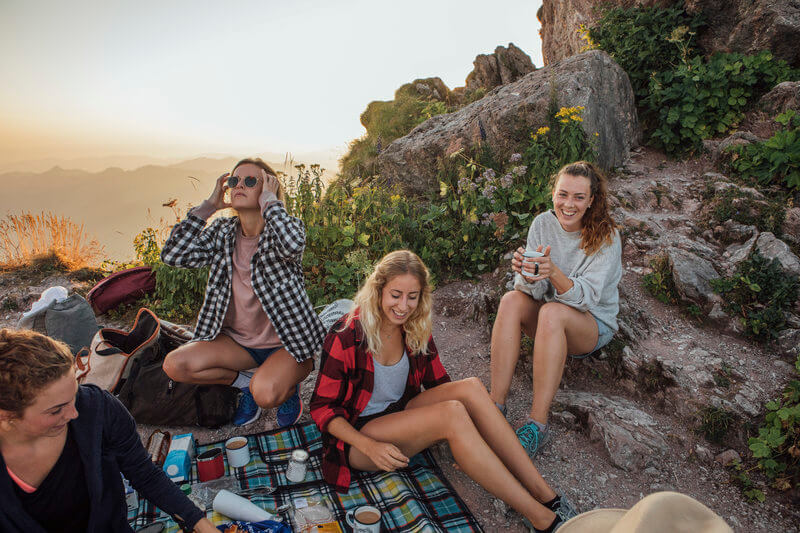 It doesn't end here, you also have plenty of things to do during the summer, including:
Hiking
Rock climbing
Peak 2 peak gondola
Floatplane sightseeing
Hiking
Whistler holds some of the most gorgeous hiking trails in the world.
Luckily some hikes are free, for example, Singing Pass to Russet Lake.
For some you may only have to pay for parking and camping, for example, Nairn Falls – as of March 2022, parking is 11 CAD per night and the campsite fee is 22 for each vehicle per night.
Then guided tours can cost from 109 to 170 CAD.
Rock climbing
Rock climbing is another fun activity!
You have the indoor rock climbing wall in the Core Climbing and Fitness Gym, which costs 19 CAD, however, if you would like to rent shoes or a harness, they cost 5 CAD each or alternatively you could get the rental package for 9 CAD.
You can get a tour in parts of Whistler Mountain from 99 to 199 CAD.
Peak 2 peak gondola
For a 360°overview of Whistler in the Spring, you can get peak 2 peak gondola tickets.
Tickets for adults are 54 CAD and children under six can go free.
Floatplane sightseeing
For a unique experience, Whistler also offers floatplane sightseeing.
There are different costs depending on how long you'd like to spend:
125 CAD for 20 minutes for adults, 375 CAD for a private trip
185 CAD for 30 minutes for adults, 575 CAD for a private trip
225 CAD for 40 minutes for adults, 750 CAD for a private trip
319 CAD for an hour, 1,125 CAD for a private trip
Doctor's Visits
Another expense you may need to consider when moving to Whistler is the doctors.
A consultation fee in Whistler is 70 CAD if you are a Canadian citizen, 90 CAD if you're on a working holiday visa and 240 CAD if you're a visitor.
Note that this fee doesn't include treatments you may need.
How to reduce the cost of living in Whistler?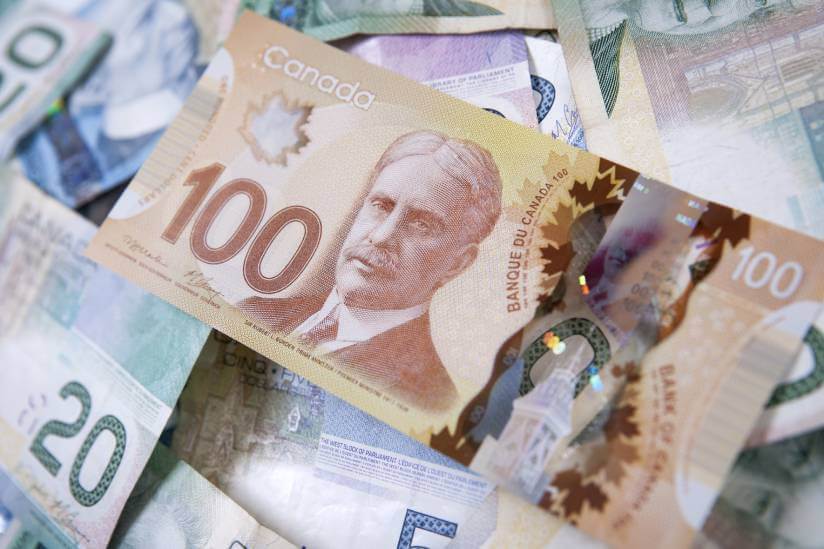 Although living in Whistler can be expensive, there are ways to reduce the cost.
Gear
I often hear people saying that skiing/snowboarding are expensive hobbies and that they would cost too much to take up.
It's true that it can be an expensive hobby to have on the side but with a few smart moves, you can minimize your costs and enjoy the mountain without spending every penny you have.
Our first piece of advice is to purchase your own gear instead of renting anything. Renting all the gear for the day can cost between 100 to 200 CAD a day but most people can purchase a full set-up for less than 300 CAD.
As long as you're happy to purchase your gear second hand there are ordinarily some very good options out there. The Re-use-it-centre in Function Junction has a huge variety of second-hand gear at very affordable prices.
You will need to get the bus down there but I can assure you will find something worth your while.
My best suggestion while trawling through the potential minefield of second-hand shopping is to buy your gear for the level you want to achieve, not the level you're at right now.
If you're a beginner and it's your first season don't be tempted to buy a beginner board/skis because before long you will be going down on tougher terrain and you will be looking to upgrade your gear again.
Buying tickets
Now that you have all your gear together and you're ready for the mountain, you need to figure out the cheapest way to get as many days as possible on the mountain.
There are a variety of methods of getting tickets up the mountain, you can buy a season pass for approximately 1,200 CAD.
However, if you work in Whistler you can try applying for a Spirit pass through your workplace which works out at the cheaper rate of 1,018 CAD.
If you're only visiting the place, here you can buy an edge card for two, five or 10 days, it works out cheaper than buying day passes, for example, a two-day pass as of April 2022 is 262 CAD, whereas a two-day edge card is 213 CAD.
Groceries
Now onto groceries!
For the most part, most stores are priced similarly and can be quite expensive because they have to be transported all the way up a mountain for us to buy them up here. If you have some spare time or while you're driving up here it can be worthwhile stopping at Squamish to pick up some food. Squamish tends to be cheaper with places like Save on Foods and Wal-Mart located there.
People often make a trip down to buy a couple of months worth of pasta, rice, tuna and a variety of other non-perishable foods, so you could save some money in this way!
Eat at work or cook in turns
Apart from saving money on buying the food, it can be quite economical to get a job (if you're working here) in a restaurant or bar that serves food as you may be able to get food during your shift easing your expenses.
Another idea is getting into a rota where you cook in groups because food can work out to be cheaper if you're buying for more people.
If you and your housemates can work out a system where you only need to cook once a week it can help save you time and money for the season.
Find out more about finding a job in Whistler.
Nights out
Let's be honest, people don't come to Whistler to stay in your hot tub all night, there are lots of bars and restaurants in town worth checking out but obviously, the cost of these can sometimes be prohibitive.
The best way to cut some money off the bar tab is to split pitchers of beer at your table. It can be a good idea to ask your server if there are any pitchers on special.
Dining out
When dining out, reducing costs isn't always as straightforward, especially if you don't know the area well.
One of the ways to reduce costs is to look out for deals. For example, The Longhorn Saloon offers a menu at a reduced cost after five p.m. Tuesdays and Wednesdays.
Also, there are some places where you won't need to spend those extra dollars on tips. For example, there are Splitz burgers on Main Street where you can get food for about 10 CAD without the need to tip.
There's also 'Happy Hour' in Whistler, where certain places have foods and drinks for cheap during specific times. For example:
Splitz Grill has food and drinks for five CAD every day from 2 to 5 p.m.
Antico Pizzeria has a margherita pizza for eight CAD and a craft beer for four CAD from three to five p.m. daily
The other place worth checking out is El Furniture Warehouse (also on Main Street) which offers a cheaper option to get some decent food while still eating out. You can get starters for six CAD and burgers or sandwiches for eight CAD.
Lastly, it's always a great idea to get to know the locals as they know best about the perks around Whistler!
We hope this guide gives you some good tips on saving some money in Whistler, while still getting the most of your experience here!
Planning to go to Canada and still don't have your visa?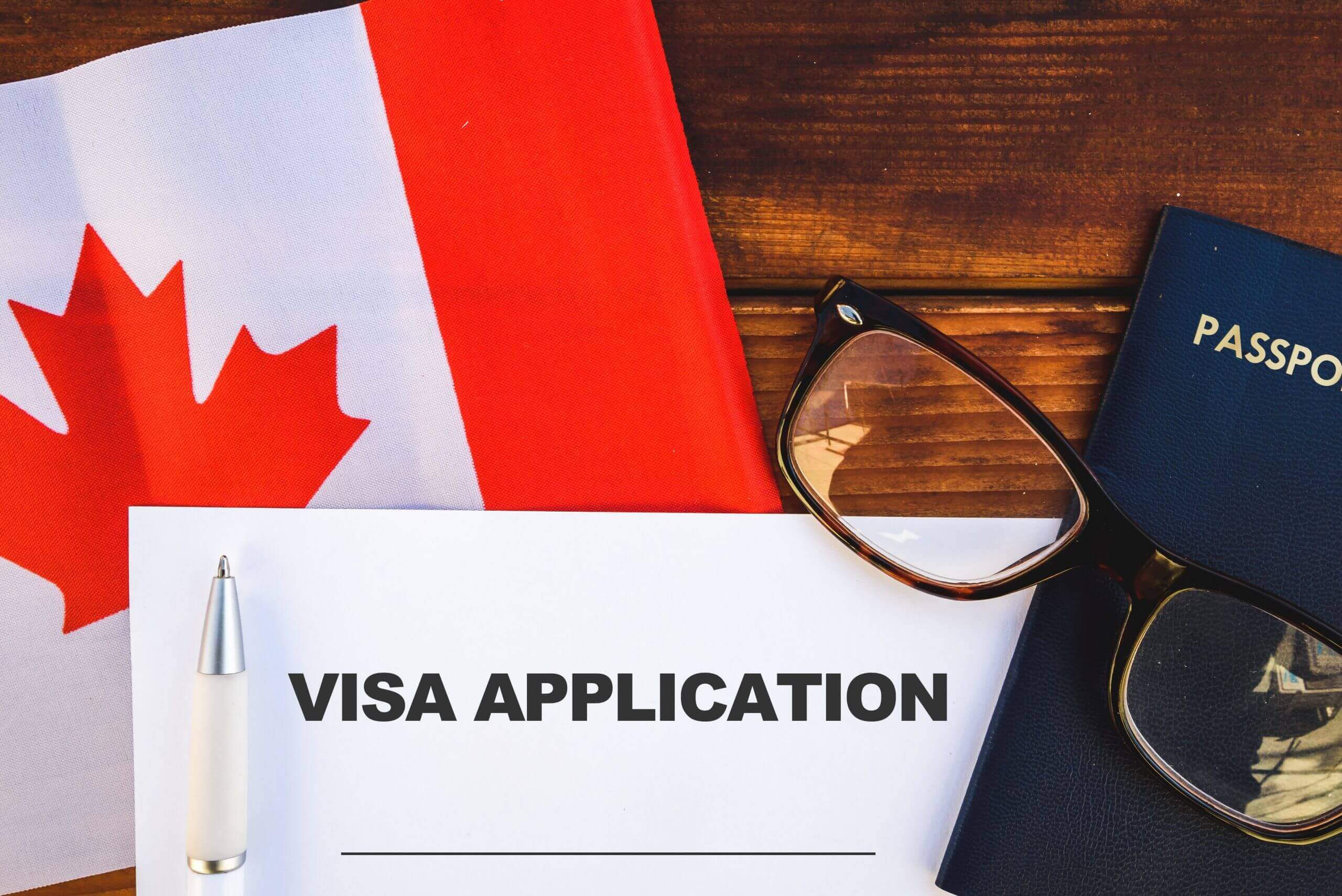 Whether you're planning a working holiday or want to visit for a short holiday, applying for your visa can often be a stressful process. To reduce that stress, you can secure your visa with Visa First!
Why Visa First?
They can increase your chances of success
Have been in the business for over 20 years securing visas for people all over the world
They have a fast and reliable service
You'll have a visa expert guide you throughout the entire process
Updated On: 12.04.2022