So, what's the cost of living in Whistler?
This is a topic that is discussed daily in all Whistler houses because this beautiful winter wonderland (it's beautiful in summer too) costs a big chunk of money to live here.
Most people in Whistler have either developed a sophisticated method of spending the least amount of money possible or they work two jobs to reduce their free time to spend while earning those extra loonies.
Whistler is mainly an expensive area because primarily it is a tourist resort which means that the prices you see are designed to entice people here to spend their money while muttering the mantra that 'why not we are on holidays'.
However that said you don't need to break the bank to live in Whistler so I will let you guys in on some tips about reducing your cost of living here under three headings; Gear, Groceries, and Dining/Drinking out.
Gear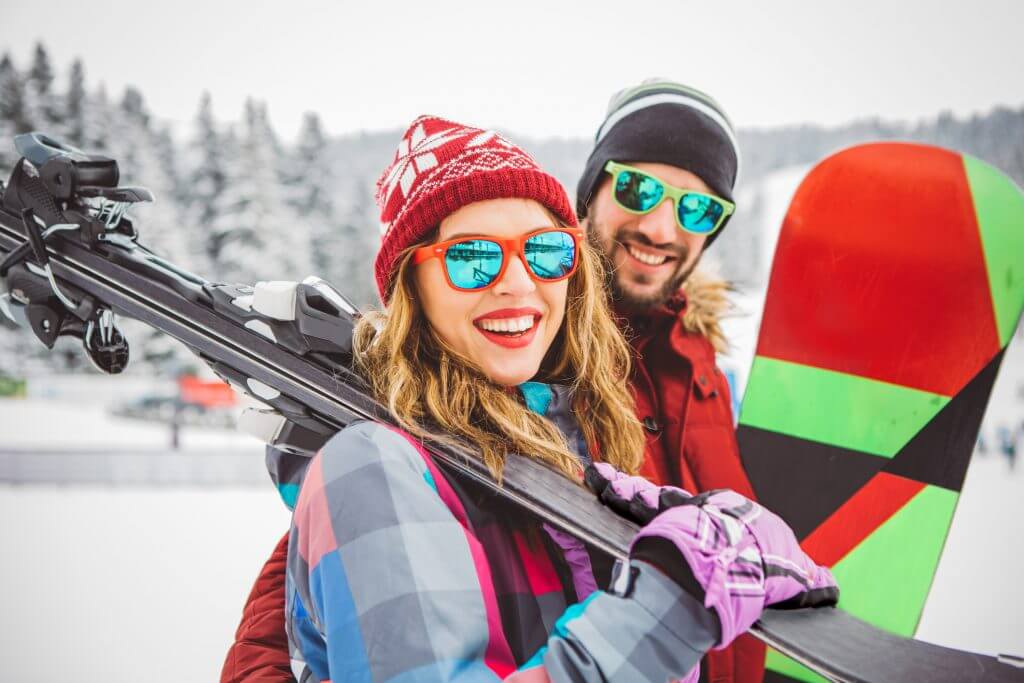 I often hear people saying that skiing/snowboarding are expensive hobbies and that it would cost too much to take up.
It is true that it can be an expensive hobby to have on the side but with a few smart moves you can minimize your costs and enjoy the mountain without spending every penny you have.
My first piece of advice is to purchase your own gear instead of renting anything. Renting all the gear for the day can cost between $100-$200 a day but most people can purchase a full set up for less than $300.
As long as you're happy to purchase your gear second hand there are ordinarily some very good options out there. The Re-use-it-centre in Function Junction has a huge variety of second-hand gear at very affordable prices.
You will need to get the bus down there but I can assure you will find something worth your while.
My best suggestion while trawling through the minefield that can be second-hand shopping is to buy your gear for the level you want to achieve not the level you're at right now.
---
Read Also:
Finding Accommodation in Whistler
---
If you're a beginner and it's your first season don't be tempted to buy a beginner board/skis because before long you will be going down on tougher terrain and you will be looking to upgrade your gear again.
Now that you have all your gear together and you're ready for the mountain. Now you need to figure out the cheapest way to get as many days as possible on the mountain.
There are a variety of methods of getting tickets up the mountain, you can buy a season pass for approximately $1,800 or if you work in Whistler you can try applying for a Spirit pass through your workplace which works out at the cheaper rate of $1,300.
If you're only visiting the place, here you can buy an edge card and then load up days on this, it works out cheaper than buying day passes plus you can get a 20% discount on this if a person with a season pass is present with you when you buy it.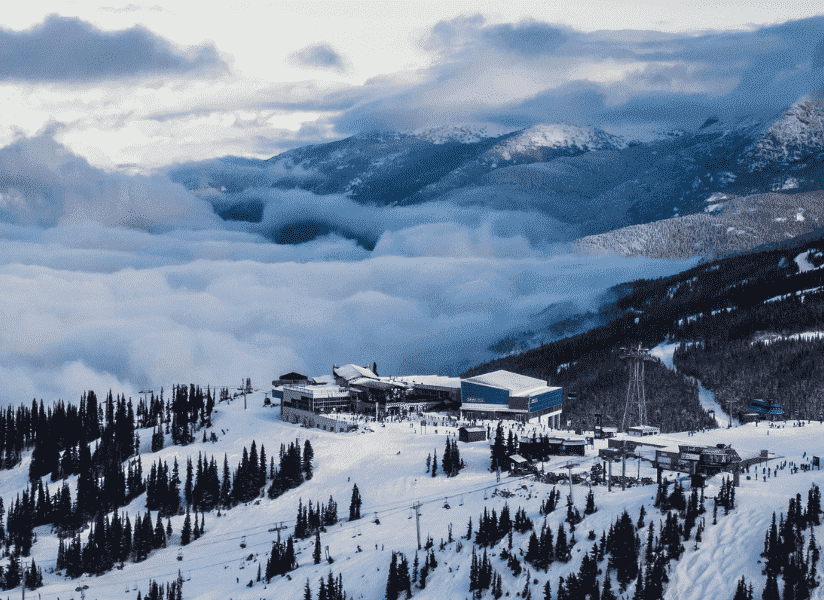 Groceries
There are two grocery stores in the village the IGA and 'The Grocery Store'. If you go a little further out there is Nesters Market and Creekside Market.
It may be easier to go to a market closer to where you're living/staying if it's outside the village.
For the most part, both stores are priced similarly but the IGA is much bigger so it does offer more choices in that regard. Groceries tend to be quite expensive because they have to be transported all the way up a mountain for us to buy them up here.
If you have some spare time or while you're driving up here it can be worthwhile stopping at Squamish to pick up some food. Squamish tends to be cheaper with places like Save on Foods and Wal-Mart located there.
People often make a trip down the buy a couple of months worth of pasta, rice, tuna and a variety of other non-perishable foods. It's also worth noting that Squamish is the closest Tim Hortons to Whistler, so for you Tim lovers it's your last chance to pick up some Timbits before you get to Whistler.
---
Check out also:
The Ultimate Guide To Finding a Job in Whistler
---
Apart from saving money on buying the food, it can be quite economical to get a job (if you're working here) in a restaurant or bar that serves food. Quite often these jobs will give you food during your shift and that can help ease the expenses on you.
Another idea is getting into a rota where you cook in groups because food can work out to be an economy of scale meals can become cheaper if you're buying for more people.
If you and your housemates can work out a system where you only need to cook once a week it can help save you time and money for the season.
Dining out and Nights Out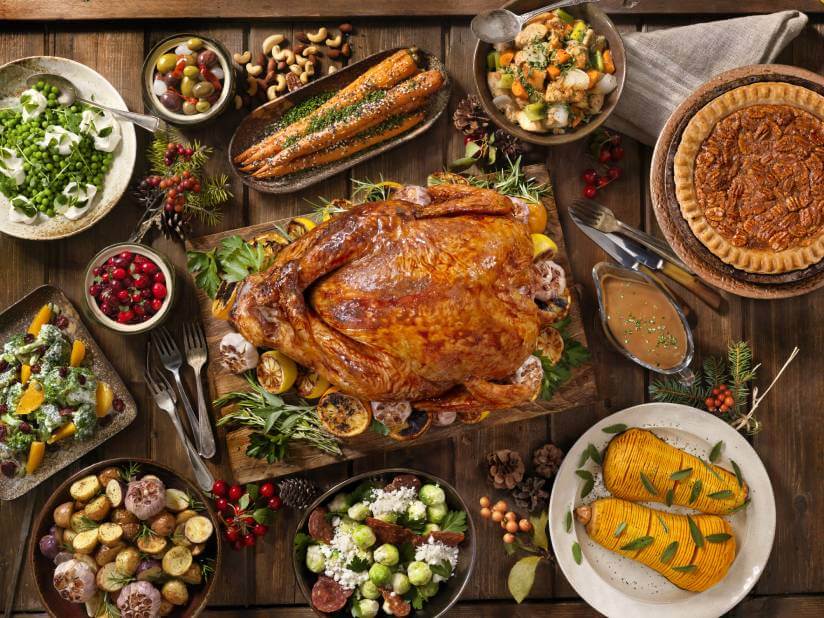 Let's be honest people don't come to Whistler to stay in your hot tub all night, there are lots of bars and restaurants in town worth checking out but obviously the cost of these can sometimes be prohibitive.
The best way to cut some money off the bar tab is to split pitchers of beer at your table. It is always a good idea to ask your server if there any pitchers on special. In Whistler, there are also locals night from Sunday until Thursday.
Sunday- Longhorns
Monday- Tommy Africa's 80's night
Tuesday- Maxx Fish
Wednesday – Buffalo Bills
Thursday- Garfinkels
Each of these places will be really busy on their specific nights so you're guaranteed a good crowd. It can be a very good way of meeting the locals and picking up some great tips on what runs to do on the mountain too.
When it comes to eating there are generic chains such as MacDonalds and KFC's down in Market place but I would suggest going for the better local food spots.
I'm a huge fan of Splitz burgers on Main Street which is right next to Peaked Pies that serve some really good pies. You can get food in both these places for about $10 and without the need to tip it represents great value in Whistler.
The other place worth checking out is El Furniture Warehouse (also on Main Street) where everything on their menu costs $5, it offers a cheaper option to get some decent food while still eating out, I suggest getting the braised beef dip au jus.
I hope this gives you guys some good tips on saving some money in Whistler, while still getting the most of your experience here, and above all enjoy this winter wonderland.