Here are some mistakes that every working holidaymaker in Canada makes and how to avoid them!
Moving to a different country halfway across the world can be very exciting but also scary.
If you make the most of it, it can be one of the best experiences of your life.
But there are some common pitfalls that can really put a dampener on any working holiday experience.
1. Not visiting enough places
The biggest mistake made by working holidaymakers in Canada is not seeing enough of what this beautiful country has to offer.
Canada is the 2nd largest country in the world in terms of land area and has the world's longest coastline, so if you plan on travelling the whole country use your time wisely.
Moving country is very daunting especially if you are on your own. But don't be stuck in one area just because you're working there, go out and explore everything Canada has to offer.
If you are working in Vancouver, why not venture up to see one of the most photographed lakes in Canada, Moraine Lake in Banff National Park. You can also visit the Canadian Rockies – but watch out for the bears!
There are many destinations and attractions along the east coast that you won't want to miss. These would include the Hopewell Rocks in New Brunswick and Peggy's Cove in Nova Scotia where you might spot a whale or two from the shore!
You could also visit Toronto and travel around the city if you had a few spare days. We would highly recommend renting a car, grabbing a few mates and going on a big road trip. This will make the trip a whole lot more exciting, save you the long boring bus journeys and you can go wherever you want.
Check out our suggested route for a Canadian road trip.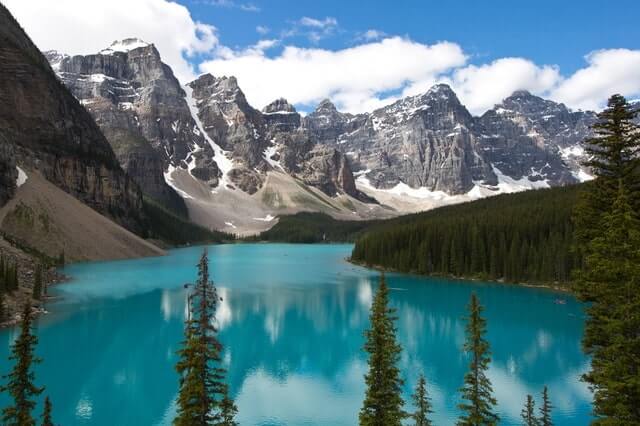 2. Budgeting Blunders
Moving to a different country can cause a great deal of financial stress, which is why budgeting is essential.
You should research the cost of living in Canada before you arrive and also take into account how much travelling you are going to be doing.
Canada can be an expensive place to live especially in Vancouver and Toronto. A lot of new holidaymakers move to cities like Montreal and Ottawa in Ontario because they have a lower cost of living.
In Canada, the price listed on products doesn't include tax so don't be surprised when you get charged more than what it says on the tag.
Tipping after your meal in a restaurant is also very common and groceries are more expensive, so take this into consideration when budgeting for food and eating out.
---
Register for your WHC Jobs Kit for lists of the top ski resort employers in BC and Alberta, our working holiday jobs search tool and much more!
---
3. Not researching the jobs market
Canada offers a huge range of employment choices. If you are heading to Canada in the wintertime then it is a perfect time to land yourself a job in one of the many ski resorts.
The majority of working holidaymakers travel over during the summer months, there is still a wide range of jobs available and it's up to you to decide what's most appealing to you.
You don't need to have a job before you go but it is very helpful to do some research on all the different types of jobs available.
Find out what area you're living in and the opportunities that are there. This will save you a huge amount of time when you arrive.
4. Being too afraid to try new things
Try to keep an open mind when deciding what to do and where to travel when you're in Canada. Get out of your comfort zone and challenge yourself!
There are so many different activities you can choose from. Ice hockey is Canada's national sport so why not go to a game or book in for some skating lessons.
There are plenty of ski resorts to give skiing a go and if you are not too fond of the slopes you could take a trip in the cable cars to view all the stunning scenery.
Canada has so many breathtaking landscapes and attractions so travel around and experience as much as you can.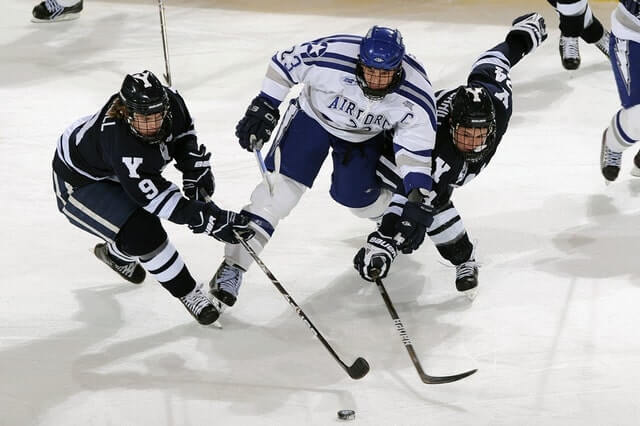 5. Packing way too much
Packing for a working holiday is hard especially if you are staying for a long period of time. Only pack the essentials, bring items that you can't live without and you can buy everything else when you arrive.
Don't forget you will probably make lots of purchases in Canada and you don't want to find yourself in a situation where you have to leave half your belongings behind when coming home because you have no room in your suitcase!
6. Forgetting about accommodation
Some employers (particularly in ski resorts) provide accommodation and take the rent cost from your wages, this is a great advantage and so much easier than having to find somewhere to stay yourself.
However, if you have no accommodation before you arrive you are more than likely going to be staying in a hostel or Airbnb for two or three weeks until you find somewhere more permanent to live.
Accommodation is very limited in some locations and the cost of rent varies depending on the city you are in. Expect to pay higher prices in the bigger cities like Vancouver and Toronto, so do some research before making your decision.
Most apartments come unfurnished so bear this in mind as it can add additional costs and be sure to check out the apartment before paying any money.
---
Read Also:
ACCOMMODATION IN CANADA

---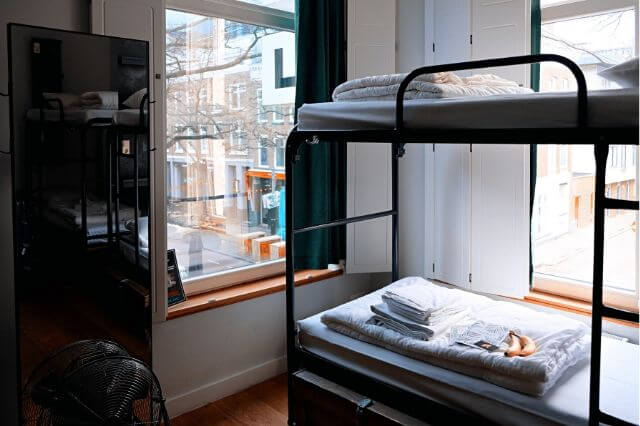 7. Paying high phone bills
Mobile phone bills in Canada are expensive so be prepared to pay more than what you are used to. That said, it is definitely worth doing your research to find the most cost-effective plan to suit your needs.
Using mobile data instead of Wi-Fi catches a lot of holidaymakers out. When you are in public places, use Wi-Fi as it can save you a lot of money and it's free!
8. Not claiming your tax refund
Finally, many working holidaymakers miss out on claiming their tax refund and this is a huge mistake. Why? Well, the average Canadian tax refund is $998 so it's definitely worth claiming back what you're owed.
You can apply for your tax refund with Taxback.com, it's a simple online process and there are no complicated forms to fill out.
They can also transfer your refund to your bank account anywhere around the world. And if you are not due a refund there is no fee!
Want to claim a tax refund from Canada?