Here's how to bag a gig on the slopes!
It's remarkable.
Just under 12,000 people call Whistler BC 'home'.
And yet the mountain town – located a mere 90-minute drive from Vancouver – can accommodate 3 million tourists each year.
The secret?
Working holidaymakers!
With 8,171 acres of ski-able terrain to explore, Whistler Blackcomb is the largest ski resort in North America and world-renowned as a fantastic ski resort.
And it's for this exact reason that thousands of working holidaymakers – itching to shred some pow! – choose Whistler every year.
The area is a magnet for working travellers who are on the hunt for an experience of a lifetime and are more than happy to fill the key roles that prop Whistler up.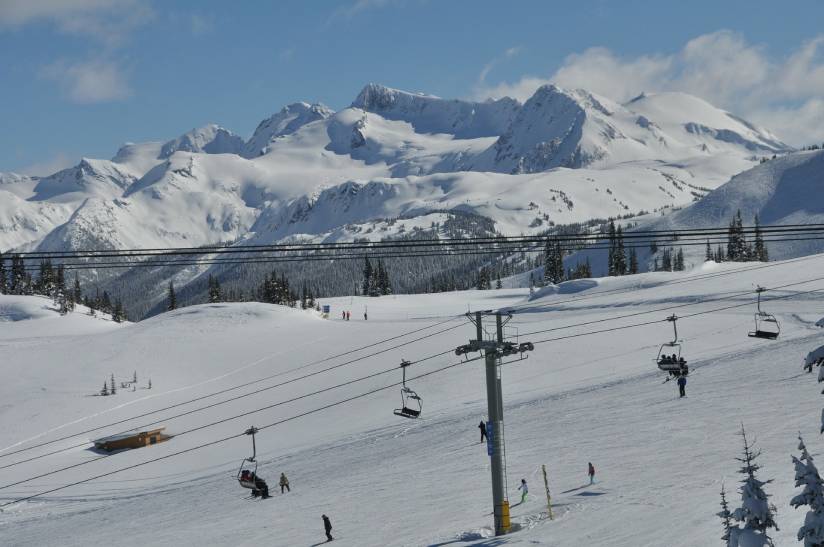 How you can land a job in Whistler
While there are plenty of employment opportunities for working holidaymakers, you will need to have your wits about you in order to land one.
The Whistler Blackcomb resort itself is one of the largest employers in the region. However, opportunities can also be found in retail, hospitality, services and more.
A high percentage of Whistler's employment listings are seasonal in nature.
If you're looking to land a role with Whistler Blackcomb resort you'll need to be ready to pounce in late Fall.
The mountains generally start hiring in October. You'll need to be flexible to work in these roles.
Your start date will be heavily dependent on the snowfall and you may not start working until late November or early December.
The season generally begins to wind down in April or May as the snow melts and many roles will conclude at this time.
While the town of Whistler offers plenty of roles away from the slopes, you may have to look further afield for employment.
Consider Vancouver to be your 'Plan B'.
Many snow seekers venture here to find a gig during the warmer months.
Whether you're looking to bank a job on the slopes, collect tips in a local bar or bag swag in a retail store, you'll find tonnes of useful information in this guide.
Be prepared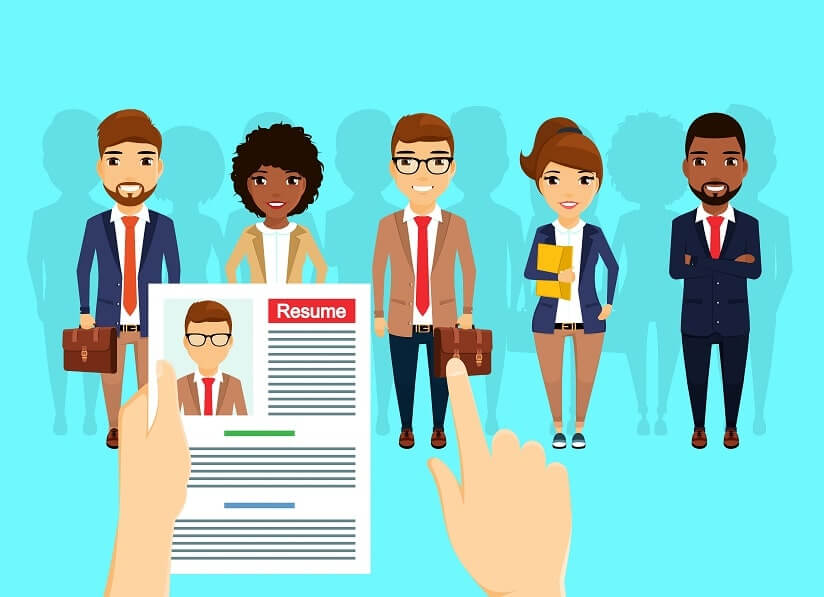 Whistler is a competitive environment in which to find work. So you'll need to bring your 'A Game' to the table in order to land a job.
The first thing you should do is tailor your CV specifically for Canada. A typical resume in Canada is not necessarily the same as what you would send to an employer at home. Yes everyone wants to stick out from the crowd when applying for a job. However, if your CV doesn't match the typical format used in Canada, you risk being rejected before employers even give you a chance.
---
---
Your job search
There are a number of websites you can use to find work in Whistler. Here are some of the best:
For many working holidaymakers indeed.ca is the first port of call when searching for jobs in Whistler
Job Monkey is pretty handy too with numerous postings
You can search for employment opportunities by area/province etc. on Craigslist
The Whistler Blackcomb website also has a fairly extensive list of employment opportunity and includes roles in the resort and with many local businesses
Natives is a UK based Ski Jobs and Resort Work company. They also offer ski instructor training
Keep an eye on Pique Magazine This is a bible for jobs in Whistler!
It's worth spending some time surfing through the British Columbia Employment Services website
HCareers specialize is jobs in hospitality
And finally, be sure to check out the websites of the larger hotels in the area – think The Fairmont, The Four Seasons and The Westin and more – these are some of the biggest employers in Whistler
Job fairs
Keep an eye out online for job fairs also. Places tend to fill up quickly so you will probably need to register in advance.
Job fairs are a fantastic opportunity to network with potential employers.
You'll need to be prepared to talk about your skills and experience and demonstrate what makes you stand out from the crowd.
It's a good idea to dress professionally and bring written references with you to the fair.
Interviews near you!
Just because you haven't arrived in Canada yet doesn't mean you can't turbocharge your Whistler job hunt.
Whistler Blackcomb visits Australia, New Zealand, UK and Europe each summer to interview hopeful job candidates.
Here you can find more information about how you can secure an interview.
Working for the mountain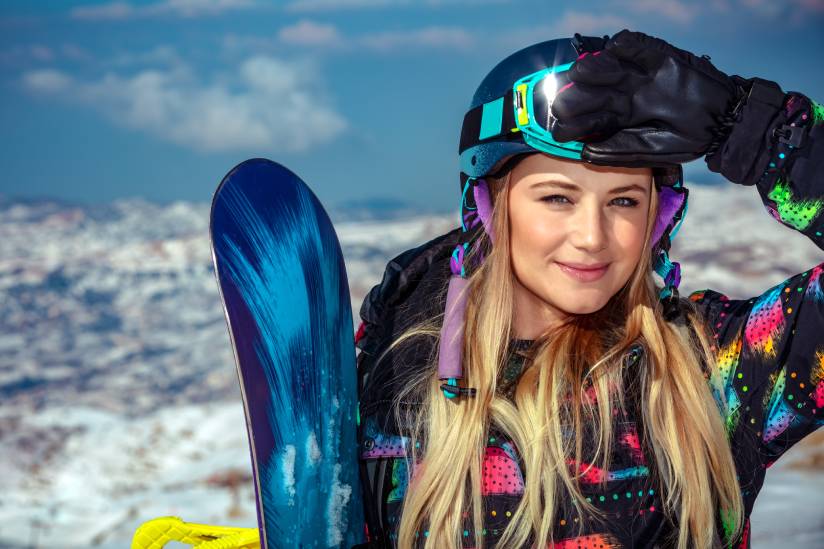 For most working holidaymakers, landing a job working directly for Whistler Blackcomb is the ideal scenario.
Why?
Two words.
The. Perks!
Although the wages aren't sky-high, there are many bonuses to working here.
If you manage to snag a gig with the mountain you can avail of subsidized accommodation that comes with everything!
Units are fully furnished and rent includes utilities (Yes, that does mean free Wi-Fi!).
All units are equipped with shared bedrooms, lounge, bathroom, and kitchen.
You'll also get a free ski pass (worth roughly $1,000!) if you are hired in winter or a free bike park pass ($800) if you are hired in summer.
Other perks include a plethora of discounts on retail, food, ski gear and much more.
Cushy!
Applying for a position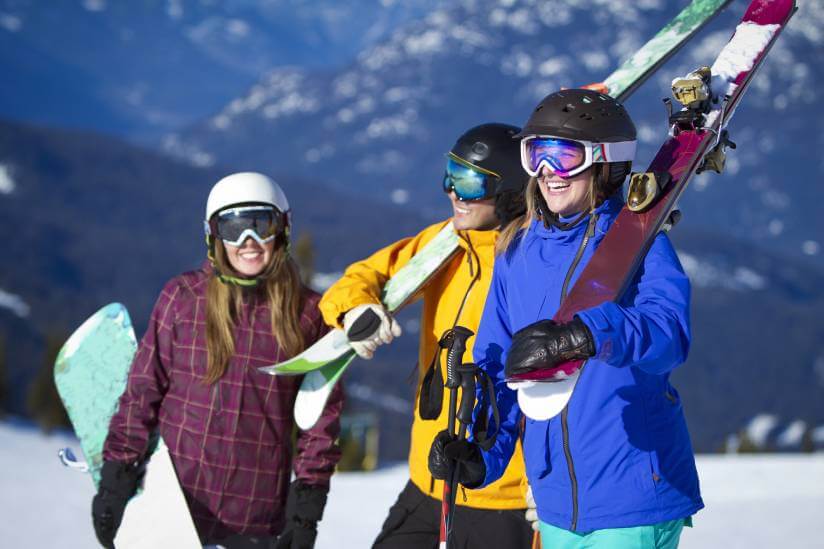 Whistler Blackcomb is a 12-month resort and you will find job opportunities throughout the year.
Typical roles on the mountain include lift operator (or 'liftie'!), a ski instructor and ski/board technician.
Away from the snow, you'll find work opportunities in retail, hospitality and much more.
Full-time positions usually involve 30-40 hours per week and you'll have to work 16-29 hours in part-time roles.
Applications are accepted through the website and you can apply for up to three positions at a time.
---
Tip: If a closing date shows April 16th be aware that the posting will actually close on April 15th at midnight. It's also a good idea to apply for a position as early as you can as job postings can close early due to a high volume of applicants.
---
Working in the town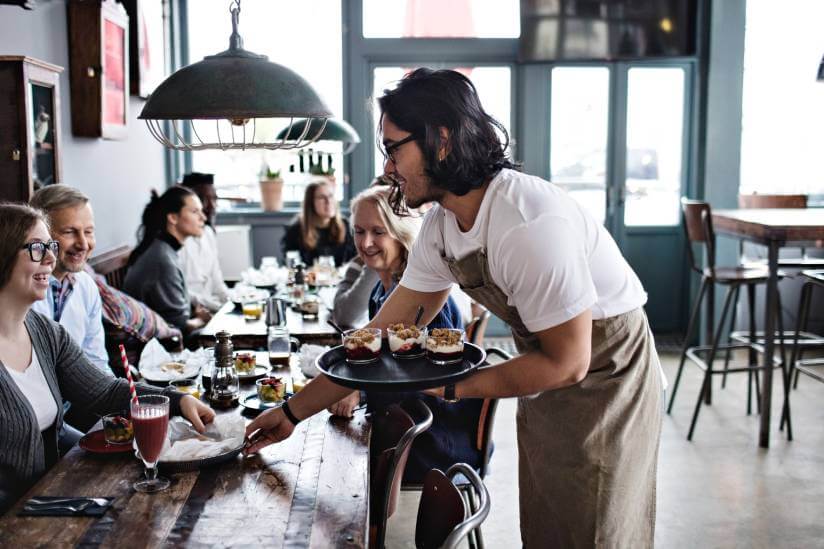 \
There are plenty of job options in the town of Whistler too.
The town centre is bustling with stores, bars, restaurants, nightclubs, and cafes – each of which will need to be staffed.
And as mentioned above, local hotels are also big employers in the area.
Like any town, skilled roles are always in demand. So if you have a background as a mechanic, engineer or electrician, you're in luck!
In truth, no matter your skill set or what you are looking for you should find a suitable vacancy to apply for.
Working Life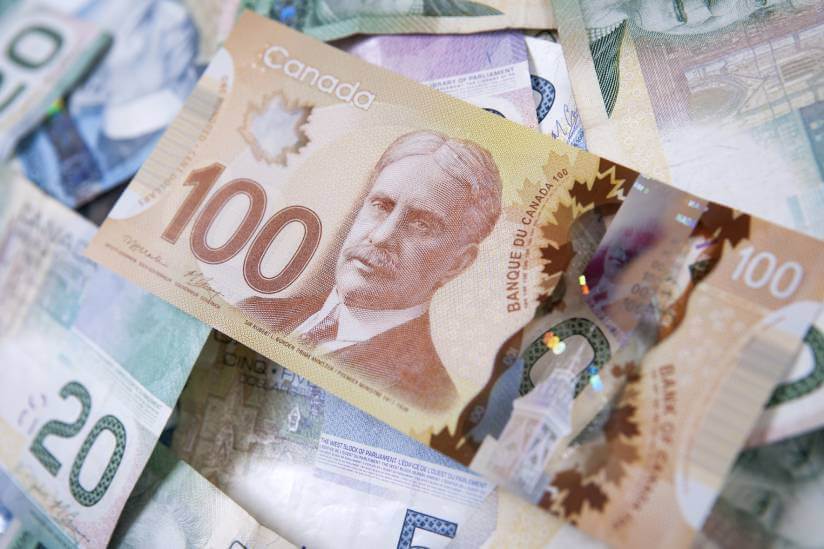 Wages are pretty consistent across the board in Whistler.
You can expect to earn roughly $13 per hour working in most entry-level guest service roles or in retail.
Supervisors can earn up to $18 per hour with the required experience and managers will earn considerably more.
Whistler is a pretty expensive place to live in. Many roles do not offer sufficient hours to support life here.
So it's pretty common for people to hold down a number of jobs at the same time.
Generally, employers will be fairly accommodating as long as you are upfront about it!
Tax in Canada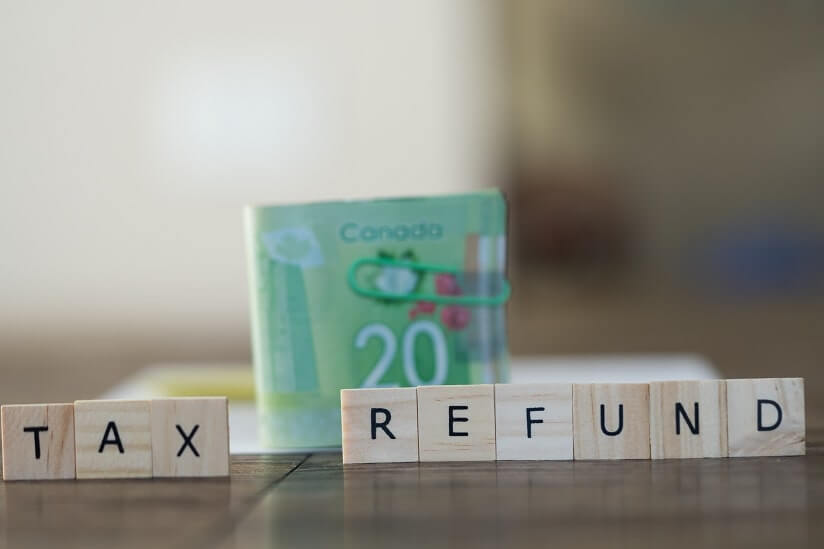 SIN
Before you can start working in Canada you'll need to get your hands on a Social Insurance Number (SIN).
This is a nine-digit number that government agencies use in order to identify you.
You can apply for one at your local Service Canada Office.
TD1
When you start a new job in Canada you will be required to fill in a TD1 form.
This is a federal and provincial and personal tax credit form that is used to determine how much tax you should pay on your income.
Filling out a TD1 is pretty straightforward. There's only one thing you need to keep in mind – the 90% rule.
If you earn income from another country in the same year you earn income in Canada, you might not be eligible to claim personal tax credits which allow you to earn money tax-free in Canada.
In short, if 90% of your income for that year came from Canada, you can claim the credits.
However, if the income that you earned outside Canada was more than 10% of your total income in that tax year, you are not eligible to claim the personal tax credits on the Federal or Provincial TD1 form.
In this case, you should enter 0 in box 13.
If you have more than one job you must make sure you don't claim personal tax credits twice.
It's a good idea to claim the tax credits for whichever job pays the most.
If you discover that you've claimed the credits twice, you should fill out the forms again.
Tax residency
If you have come to settle in Canada, remember you will initially be taxed as a newcomer.
After the first tax year, however, you will then be considered a resident of Canada for income tax purposes.
Non-residents pay tax only on their income from Canada, but once you are a resident for tax purposes, you pay tax on your worldwide income.
T4
After the end of the tax year (usually in February), your employer will issue a T4 to you.
Your T4 is a statement of earnings for the previous year and shows how much tax you paid.
You can use this statement to help apply for a tax refund.
How much you get back will depend on a number of factors, such as:
Your residency status
How long you worked
How many jobs you had
The income you received from overseas
How much tax you paid
If a tax treaty is applicable
Filing your tax return and claiming a tax refund
Every working holidaymaker earning income in Canada is required to file a tax return by the 30 April deadline.
By filing your tax return you can also claim your tax refund. The average Canadian working holiday tax refund is $998. So it is definitely worth claiming what you're owed.
It's true that you can file your tax return yourself with the Canadian Authorities.
However, the easiest way to file your return is to choose Taxback.com.
Their team will handle all the boring tax paperwork and transfer your refund straight to your bank account.
All you have to do is hit the slopes and splash your cash!
And don't worry if you have already left Canada.
You have up to five years to claim your refund and Taxback.com can get your money to you anywhere in the world.
Learn more information about your Canadian tax refund.
Accommodation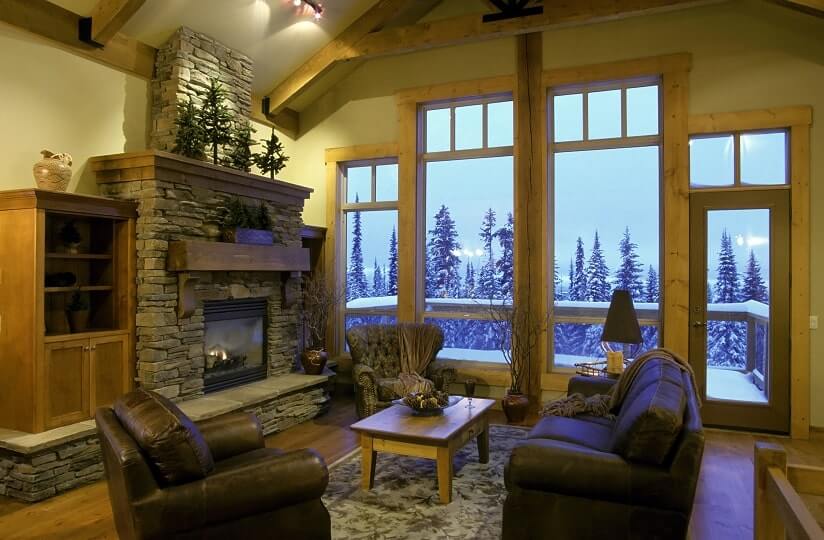 But in order to work here, you're first going to need to find a place to stay.
And this is no easy task.
Yes, Whistler is one of Canada's most popular resorts and almost always buzzing with life, but the town itself is by no means big.
This means that a lot of visitors are searching for a finite number of housing spots.
So, if you don't land a job where housing is one of the perks, finding suitable accommodation can definitely be a challenge.
And you may have to pay top dollar.
Fortunately, we've got some tips to help you find the right place for a reasonable price.
Shop around
The key to saving money and finding the best is to shop around.
But as you browse keep in mind that privacy is an expensive commodity in Whistler.
It is typical to pay $800 – $1,200 for a room in a shared house.
That price will likely get much higher if you want a place to yourself but come down if you're willing to share a room.
Be vigilant for deals that are 'too good to be true' as the offer may not be legitimate.
Ideally, no money should change hands until the property has actually been viewed.
Base camp
You may need to book into a temporary option while you search for your accommodation.
HI hostel is one of the cheapest and best places to get some shut-eye when you arrive in Whistler and search for a pad.
Here you'll find everything you need including a self-catering kitchen, large dining room, TV lounge with flat-screen TV, games room, licensed café and board and ski storage.
Plus it's only a short drive from the slopes!
Or, if you're really looking to save some cash, why not try 'CouchSurfing'?
Here you can connect with Whistler residents who offer free stays on their couches or in spare rooms.
Know where to look
Social Media has undoubtedly made finding a place to live a bit easier and joining the Whistler Housing Rentals for Locals Facebook group is certainly a good idea.
Craigslist is another go-to source for all things accommodation and rentals in Canada.
This site will also be useful after you have found a place.
All apartments in Canada come unfurnished, and many tenants sell their furniture on Craigslist when they are moving out.
Many great bargains can be found and don't forget to check out the free stuff section where you can pick up anything from a new sofa to a double bed frame!
Finally it is definitely worth checking out the accommodation seeker board on the Whistler Housing Authority website as there are lots of listings here also.