Welcome to the ultimate Cross-Country Canadian Adventure!
Living in Canada as a Working Holidaymaker is, for most, a once in a lifetime experience.
So if you're lucky enough to find yourself in that particular boat, you're probably keen to see as much of Canada as you can before your visa expires.
But there's just one problem.
Canada is vast. Like really vast.
How are you supposed to cover such large distances and see everything that Canada has to offer?
Fortunately, your friends at Working Holiday in Canada have come up with a plan!
A perfect way to explore Canada from west to east – using only public transport*.
(*OK, OK we did cheat once! But we had to. Honest!)
Plus we've got a top local attraction for you to enjoy while you stay in each destination.
Now you might be thinking, 'would it not be better to just hop on a plane?'
No!
Sure, you could just fly cross-country. You'll no doubt save yourself a lot of time (and money!). But where's the fun in that? You'll miss out on the endless hidden gems spread right across Canada. Besides, flying is bad for the environment you know!
Instead, fill up your backpack. Roll up your sleeves. And get ready for the Canadian adventure of a lifetime.
PS: bring a good book. You're going to need it!
Starting in Vancouver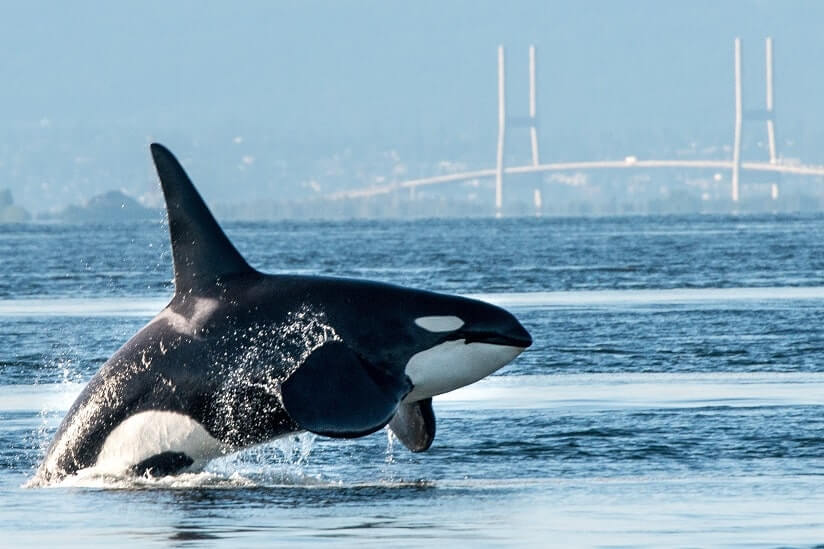 Our Canadian adventure begins in Vancouver. And what a magnificent place to start! The western city offers a plethora of attractions to visitors.
To start this trip off on the right note, it's important to do something that you'll remember for a long time. A whale watching tour definitely ticks this box! Bring your binoculars and spot orcas, humpbacks, dolphins and many more incredible sea creatures which reside in the waters surrounding Vancouver.
Afterwards sate your appetite at Japadog. With multiple locations in downtown Vancouver, serving Japanese-inspired hot dogs, this is one of the most original eateries you'll ever have the pleasure of dining in.
---
Register for your WHC Jobs Kit for lists of the top ski resort employers in BC and Alberta, our working holiday jobs search tool and much more!
---
Vancouver – Calgary
How will you get there: Bus, Rider Express
How much will it cost: $120
How long will it take: 13h 20m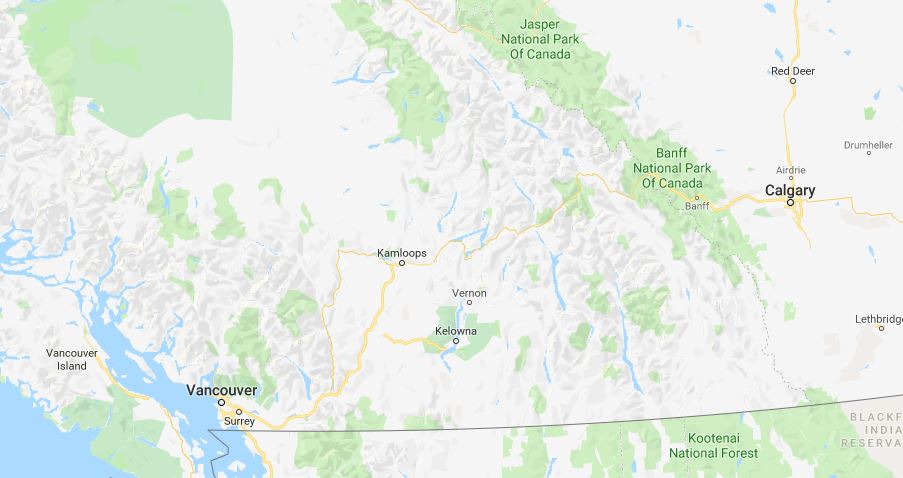 You might be thinking that the 13 hours to Calgary is a long time to spend on a bus. Fortunately, you do have the option of breaking up the trip (there are 13 stops to choose from along the way). In fact, the resort town of Banff is included on the route. Hope you packed your ski gear!
There are tonnes of interesting things to do once you arrive in Calgary.
Wanna get a picturesque bird's eye view of the city? Visit Calgary Tower.
Into sports? Have a wander around Canada's Sports Hall of Fame.
Visiting in the summer and on the lookout for something a bit different? Check out the Calgary Stampede.
But after such a long trip from Vancouver, you'll probably want to let your hair down a bit. Look no further than Cowboys Nightclub – voted one of the 'Top 3 Mega Bars in North America'. Throw on your Stetson and boots and head to Cowboys for a night you won't forget!
Calgary – Edmonton
How will you get there: Bus, Ebus
How much will it cost: $50
How long will it take: 3h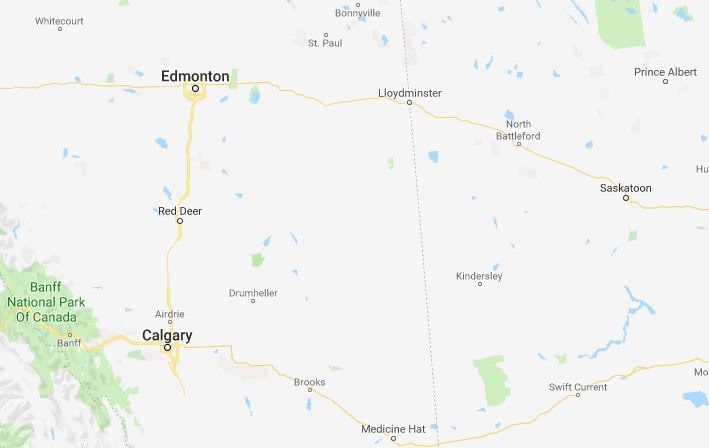 Now you're really in the heart of Canada.
Having spotted some Canadian sea creatures in the waters surrounding Vancouver, in Edmonton you'll find some of the smallest and largest land mammals in North America.
Visit the natural wonderland of ELK Island National Park (just a short distance east of the city). Here you'll be able to spot everything from pygmy shrew and deer to wood bison, porcupines, and coyotes.
This is the largest fully enclosed park in Canada and it is a dream world for outdoorsy types. You can go hiking, biking, and kayaking in the summertime. And in the colder months, you can ski or try snowshoeing.
---
Read Also:
HIKING IN CANADA
---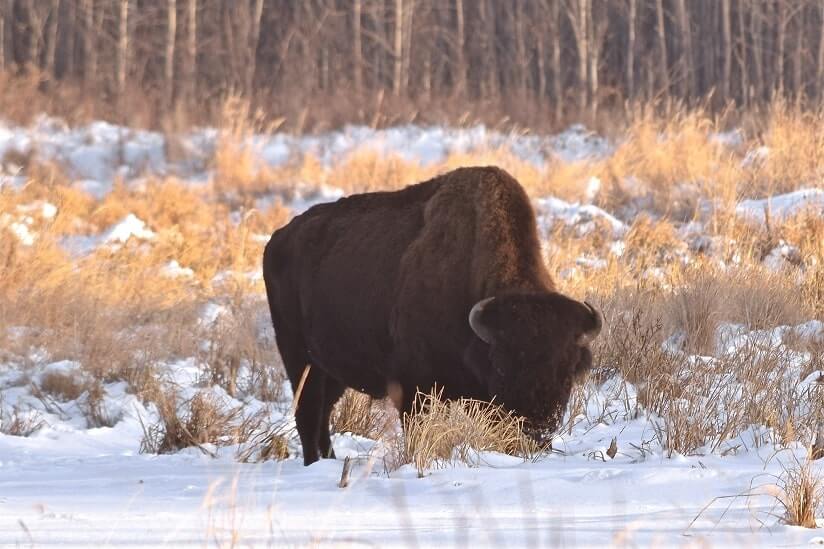 Edmonton – Saskatoon
How will you get there: Bus, KCTI Travels
How much will it cost: $80
How long will it take: 3h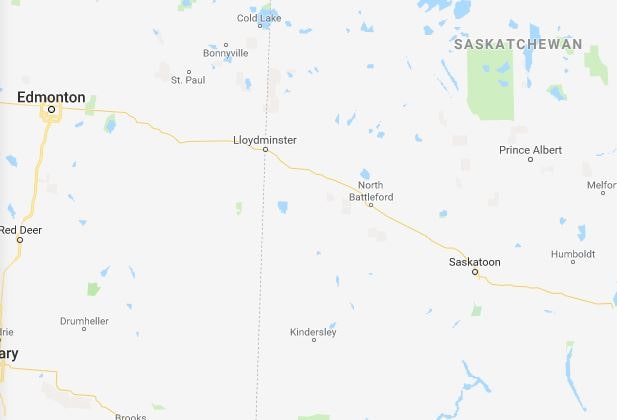 After a long trip from Edmonton, you'll no doubt be longing for somewhere comfortable to rest for the night.
Look no further than the Delta Bessborough hotel.
Overlooking the river and situated in downtown Saskatoon, the hotel offers a swimming pool, hot tub and even Free Wi-Fi.
Oh and there's just one more thing… the hotel is haunted!
That's right if you're brave enough to spend a night here, keep an eye out for an older man in a grey suit and fedora wandering about aimlessly. But watch out. He's a ghost!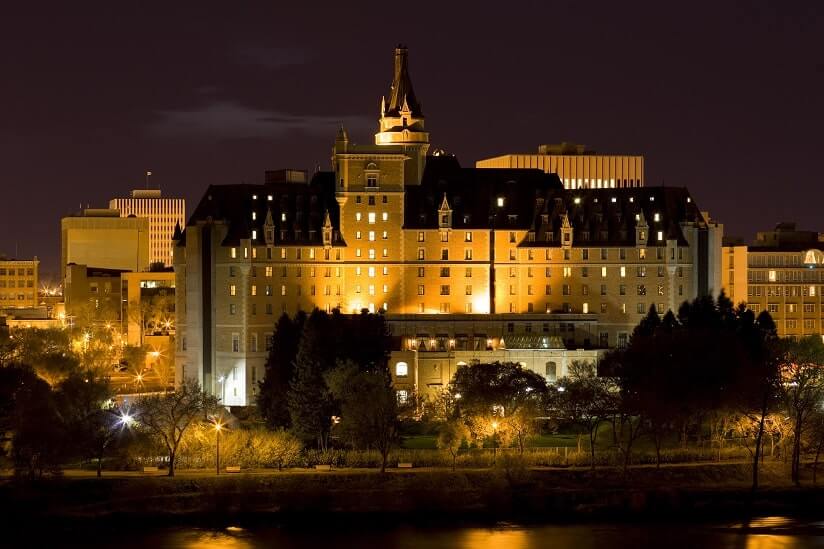 Saskatoon – Winnipeg
How will you get there: Car, Enterprise Rent-A-Car
How much will it cost: $410
How long will it take: 8h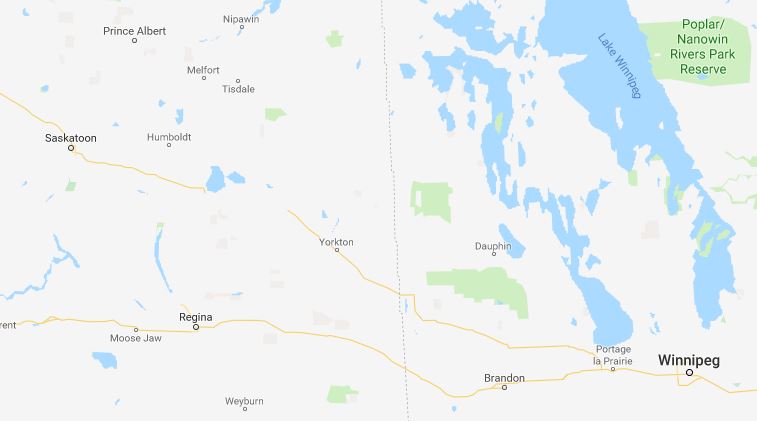 (OK, here's where we cheated. Renting a car is not exactly public transportation. But in our defense, a lot of Canadian bus routes closed in 2018. Hence you'll have to rent a car for this leg of the journey!)
Just a short drive south of Winnipeg is where you'll find the Canada Fossil Discovery Centre – a museum with a massive collection of fossils. The pick of the bunch is undoubtedly 'Bruce', the largest T-Rex fossil in the world (coming in at more than 13 meters long. Yikes!).
And if you like to get down and dirty, you can actually join a real fossil recovery expedition, and see what it's like to be a palaeontologist!
Winnipeg – Sioux Lookout
How will you get there: Bus, Kasper Transportation
How much will it cost: $115
How long will it take: 5h 25m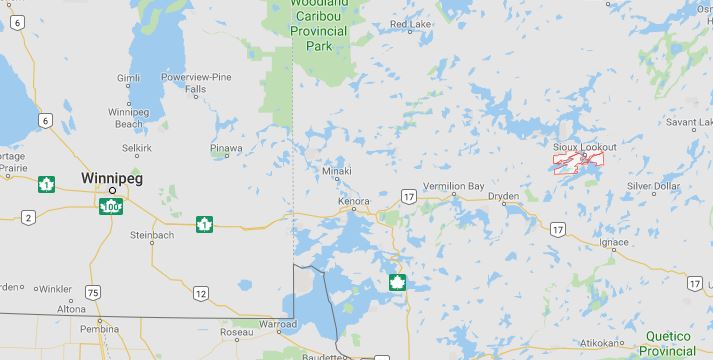 When you arrive in Sioux Lookout, lace up your walking boots. It's time to explore.
The Umfreville Trail (named after the famous explorer Edward Umfreville) is 4 km of paved recreational trail – ideal for walking, biking or jogging. Beginning at the Sioux Lookout Travel Information Centre and ending at the Frog Rapids Bridge, the trail offers an unbeatable view of Pelican and Abram Lake. Don't forget your camera!
---
Read Also:
TOP 5 THINGS TO DO IN WINNIPEG, CANADA DURING YOUR WORKING HOLIDAY
---
Sioux Lookout – Thunder Bay
How will you get there: Bus, Kasper Transportation
How much will it cost: $120
How long will it take: 4h 30m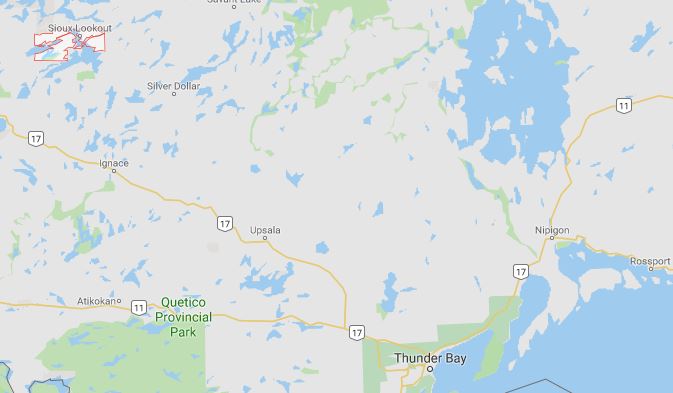 You can't leave Thunder Bay without first visiting Quetico Provincial Park. (Ok, technically you can. But you really shouldn't!)
The park is renowned for its canoeing facilities so if you enjoy being out on the water you'll be at home here.
Away from the water, you can explore the amazing wilderness this 4,760 square km park has to offer. The park is home to some impressive wildlife and you can spot moose, bobcats, cougars, black bears and bald eagles.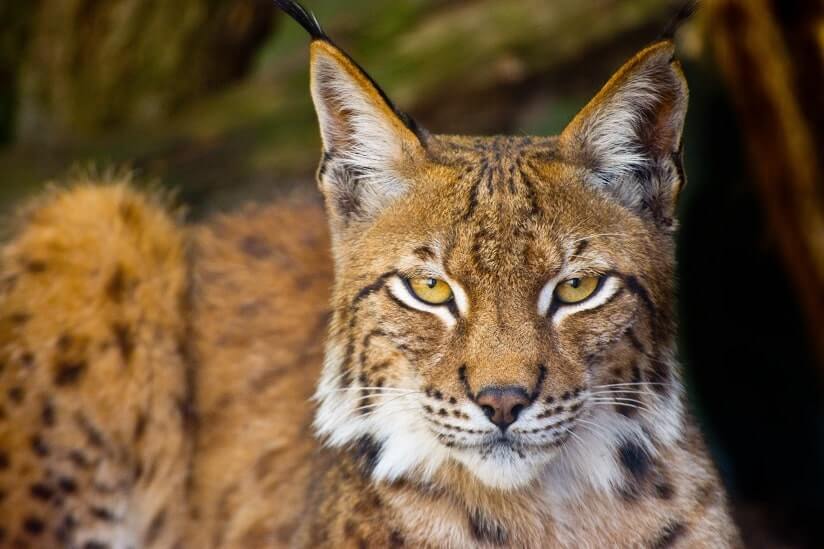 Thunder Bay – White River
How will you get there: Bus, Kasper Transportation
How much will it cost: $110
How long will it take: 5h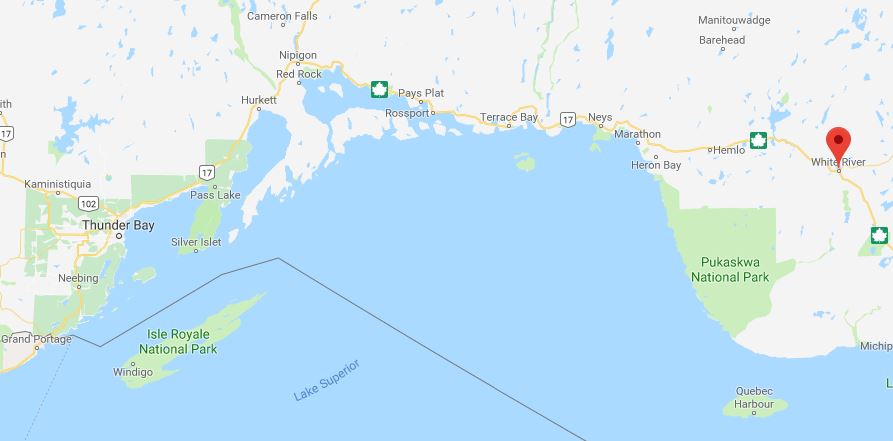 Did you know that Winnie the Pooh hails from Canada?
While the bear is famously associated with London Zoo, she spent her early years in White River, Ontario.
The White River Heritage Museum has got a special exhibit with tonnes of Pooh Bear memorabilia for visitors to see. Plus, if you visit in August you can attend the Winnie The Pooh's Hometown Festival!
There's a parade, dancing, and fireworks – so it's safe to say that a good time is pretty much guaranteed at this festival!
White River – Sudbury
How will you get there: Train, VIA Rail
How much will it cost: $66
How long will it take: 8h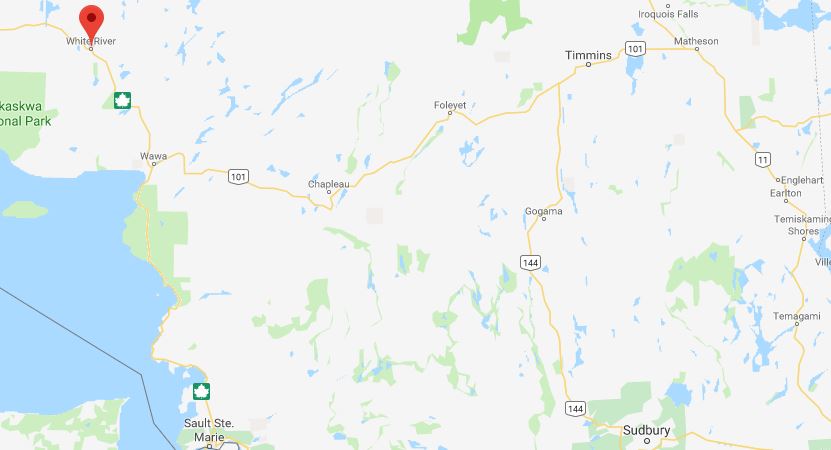 Science North is Northern Ontario's most popular tourist attraction. And it's easy to see why.
The centre is home to a plethora of top attractions including an IMAX theatre, planetarium and butterfly gallery.
'Wildfires! A Firefighting Adventure in 3D' is currently one of the most popular exhibitions.
In this 25 minute show, you can feel the excitement as a ground crew tries to contain the rapidly spreading fire. You'll get to be the co-pilot in a CL 415 water bomber as it undertakes the difficult and sometimes dangerous mission of controlling a major forest fire from the air, swooping down to pick up a load of water to rain down on the flames.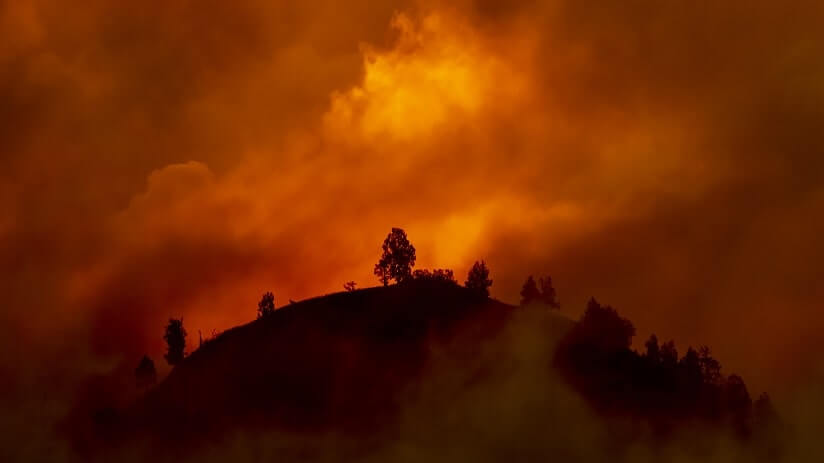 Sudbury – Toronto
How will you get there: Train, Ontario Northland
How much will it cost: $80
How long will it take: 5h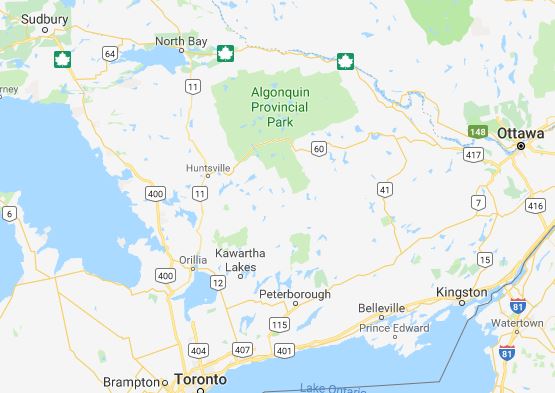 There is so much to do in Toronto.
For example, you could get a breath-taking view of the entire city by travelling the 346m up to CN Tower's LookOut Level (or are you brave enough for the EdgeWalk!).
Or you could kick back and relax on a Lake Ontario island beach (bring a picnic too).
And if you're into sports you can check out the Raptors, Maple Leafs or Blue Jays.
But to discover the area's number one gem, you must travel 90 minutes south to Niagara Falls.
No matter what time of year you visit, you're guaranteed spectacular and picturesque views.
No visit to Niagara Falls is complete without venturing into the mist on a cruise boat – getting as close as possible to the mighty Horseshoe Falls. You'll definitely put your camera to work here!
Toronto – Ottawa
How will you get there: Bus, Greyhound
How much will it cost: $95.50
How long will it take: 7h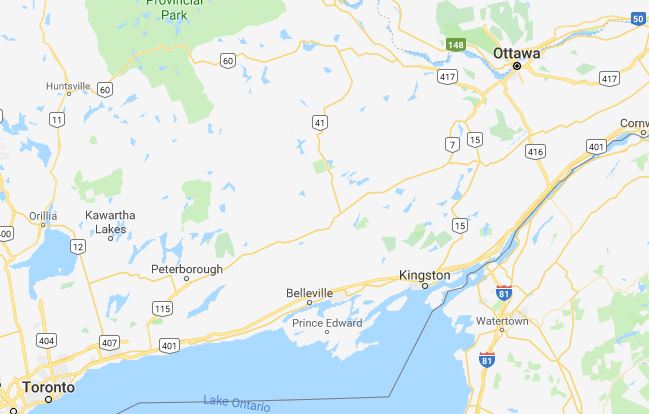 Being Canada's capital city, Ottawa is naturally home to numerous national museums – including the National Gallery of Canada, the Canadian Museum of Nature, the Canada Agriculture Museum and the Canadian War Museum.
However, if you can only visit one, make it the Canadian Museum of History – where you'll receive unrivalled insight into 20,000 years of human history.
Gaze high into the sky as you take in the world's largest indoor collection of totem poles, walk through the largest and most comprehensive exhibition about Canadian history ever created, and work your way through 1,500 priceless artefacts.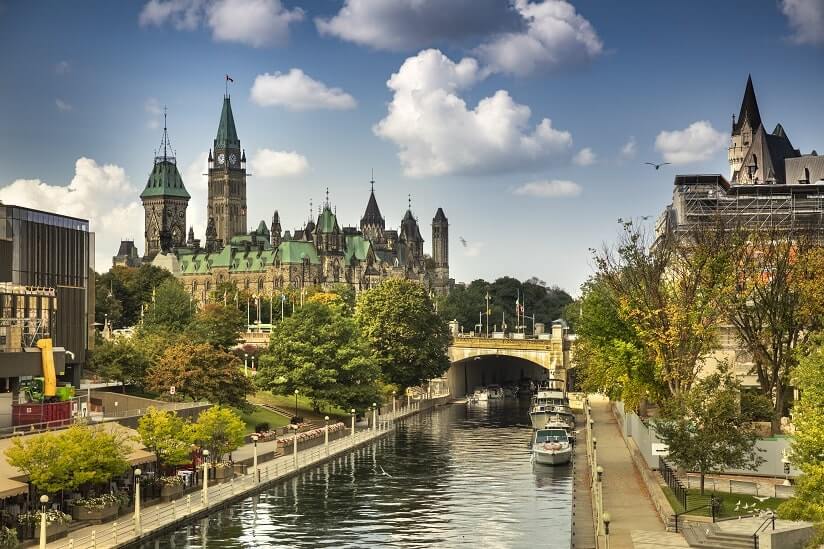 Ottawa – Montreal
How will you get there: Bus, Greyhound
How much will it cost: $38.50
How long will it take: 3h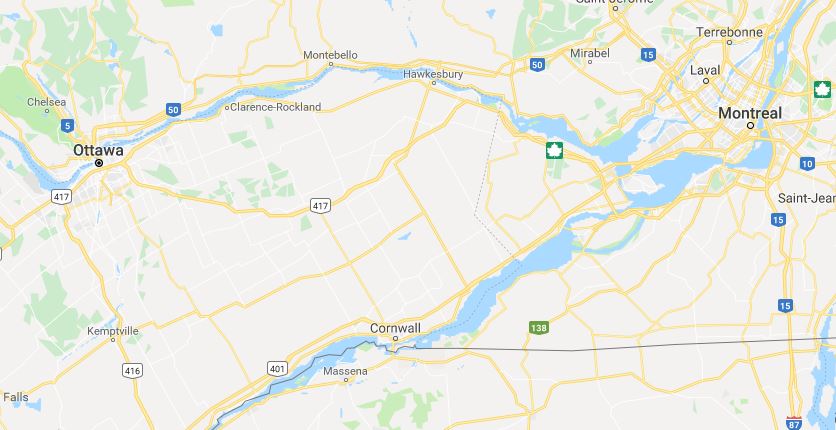 If you visit Montreal in July, you'll have an opportunity to experience the world's biggest jazz festival.
The Montreal International Jazz Festival features 3,000 musicians from around the world, attracting nearly three million people each year.
The 10-day festival incorporates 650 (on 10 outdoor stages) live concerts of which more than half are free.
Over the years many big names have performed at the festival including Ray Charles, Miles Davis and Ella Fitzgerald.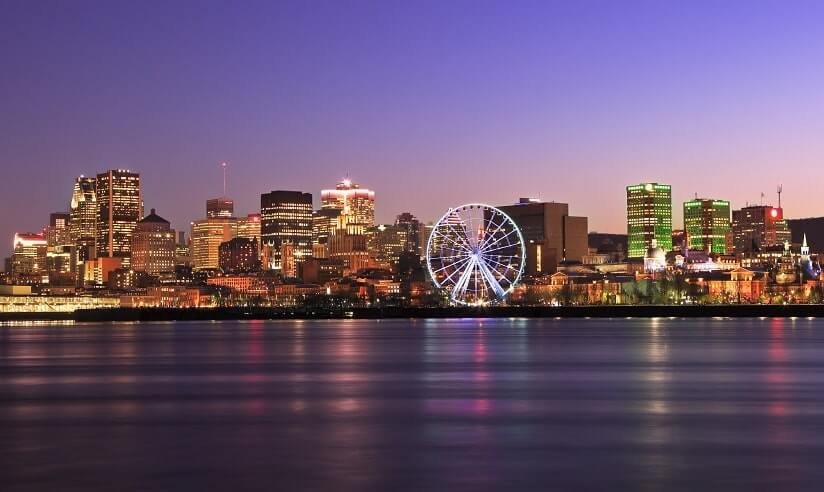 Montreal – Quebec City
How will you get there: Bus, Orleans Express
How much will it cost: $57
How long will it take: 3h 15m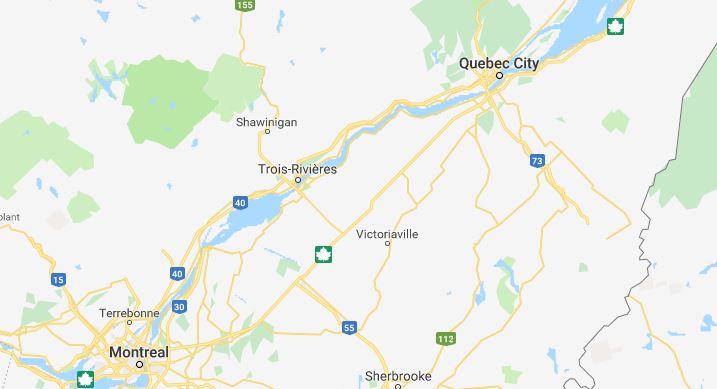 But Jazz isn't for everybody.
Instead, why not check out the Festival d'été de Quebec – Canada's very own Glastonbury.
The line-ups are always diverse with something for everyone. Previous acts include Red Hot Chili Peppers, Flo Rida, DJ Shadow, Backstreet Boys, and MGMT.
The festival takes place on the site of a big mid-1700s battle between the French and English – so you might learn some history too!
Quebec City – Halifax
How will you get there: Train, Via Rail
How much will it cost: $159
How long will it take: 18h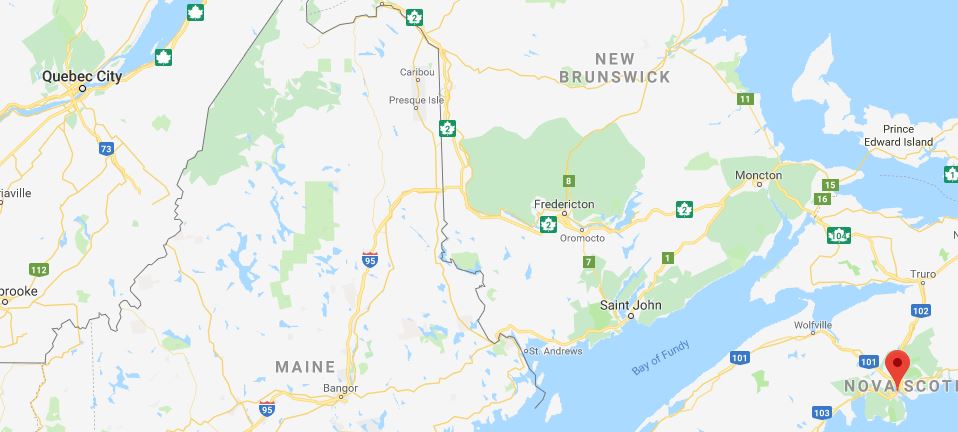 By the time you've reached Halifax, Nova Scotia, you'll have travelled the whole way across Canada!
Congratulations. You made it!
And what better way to celebrate than with a cold brew!
Tours of Alexander Keith's Brewery last around one hour (and are given by guides dressed in period clothing by the way!) and you'll have an opportunity to taste some local tipples including Red Amber Ale, Premium White and Original Cider.
Funding your trip
Now you may have been reading through this plan and thinking 'wow, traveling across Canada costs a lot'.
And you're not wrong!
Welcome to the ultimate Cross-Country Canadian Adventure!
So how can you possibly fund this trip of a lifetime?
Fortunately, we've got a plan for that too!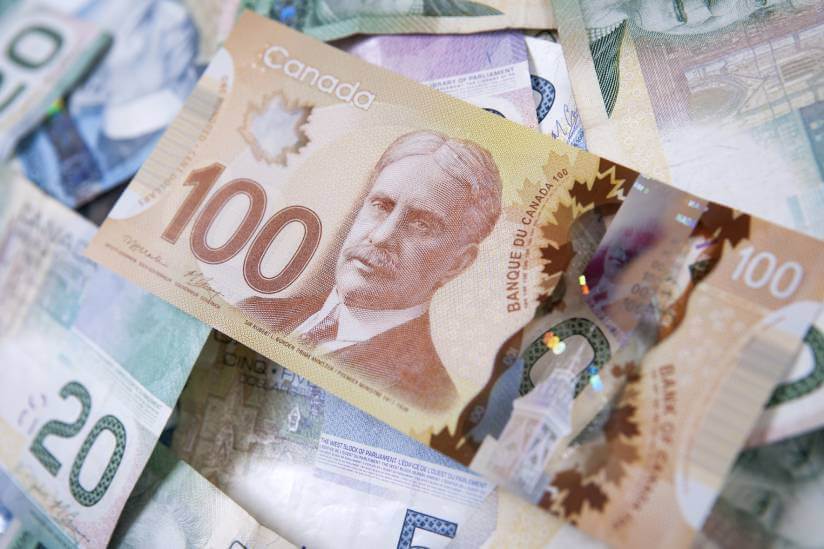 Every year thousands of Canadian working holidaymakers miss out on claiming their tax refund. This is a big mistake. Millions of dollars in refunds go unclaimed every year.
In fact, the average Canadian tax refund is $998 – that would cover a lot of your trip. So it's definitely worth finding out how much you're owed.
If filling out boring tax paperwork sounds like the last thing you want to do, why not contact Taxback.com?
Their tax team will do all of the work for you, ensure you avail of every tax relief you're entitled to and transfer your money to your bank account anywhere in the world!
Want to claim a tax refund from Canada?