Taking a Gap year abroad is an exciting opportunity and each year more and more people decide to take time out to travel after they graduate from high school or college.
And why not? The experience you gain during this year can shape who you are and your future career.
If you've chosen Canada for your Gap Year adventure, you are about to have the most amazing time of your life. That's guaranteed.

But if you are still wondering whether to take your Canadian Gap year challenge, here we come to help you find out whether the Gap Year is the right choice for you.
You should definitely start planning your Gap Year and pack your bags for Canada, if you agree with most of the statements below:
You want to expand your horizons;
You are eager to learn new things and explore the unknown;
You've always wanted to visit Canada;
Working on a ski slope is dream-come-true for you;
You are an adventurer and you are not afraid to go outside of your comfort zone.
What you could do?
Travel
Get a Job
Volunteer
Take a course
Travel
Travelling is an awesome choice, and if you plan it right, you can work the winter season and travel during the summertime. Check out our blog post on our cross-country Canadian Adventure!
Get a Job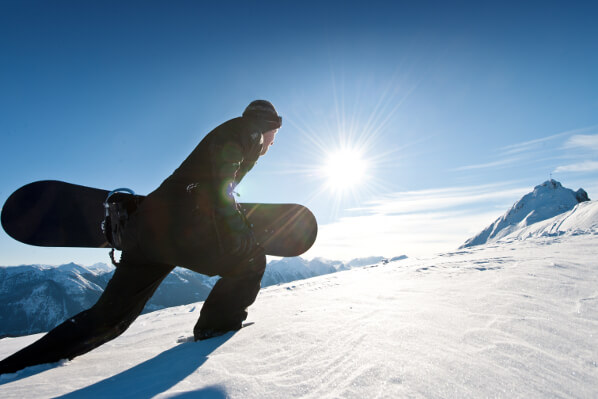 One of the best ways to enjoy a long Gap Year in Canada is to work while you are there and one thing that there is an abundance of is Ski Resorts.
There are a number of companies we work with that will actually give you advice and help with all the preparation of your visa and then train you to work as a ski or snowboard instructor with a job lined up at the end of it.
You can find some of the companies that offer this here or here.
If you want to get out of the normal 9 to 5 role for a year then this is definitely one of the best ways to do it, you will meet new people and take away some amazing memories that will last a lifetime.
Volunteer
There are many volunteering opportunities in Canada. Check out Volunteer Canada for some opportunities that you may like:
Take a course
Studying abroad, (if you still feel the need to study that is), is pretty fun. Canada is HUGE and there are so many courses available to internationals that just have to be taken advantage of. Find out some more information here.
Whatever you decide, you're gonna have an awesome time in Canada. Let us know what you're planning to do or contact us for some more information! Ciao!
Updated Feb 19,2020