There is so much to see and do in Canada it can be hard to pick where to start.
Why not check out the great outdoors and visit one of the 48 most beautiful parks Canada has to offer.
The national parks cover more than 328,000 km or about 3.3% of the total land area in Canada. Canada's National Parks are protected areas owned by the Government of Canada and preserve Canada's national heritage.
The majority of them are heavily forested areas and the main focus is on protecting the natural ecosystem of the park.
Canadians welcome all visitors to their parks but do keep in mind, parks have rules and regulations for visitors' health and safety.
Let's help you find the best park for you in this guide.
1. Aulavik National Park of Canada
Situated on Banks Island in the Northwest Territories of Canada, over 12,000 km2 of arctic wilderness to inhale.
This park has many different landscapes from fertile river valleys to polar deserts, rolling hills and bold seacoasts. Visitors can get here by aircraft charter services which are available from Inuvik, from the Northwest Territories mainland.
Visitors should keep an eye out for Arctic wolves, foxes and lots of different bird species.
2. Auyuittuq National Park of Canada
Auyuittuq is one of the most popular national parks in Nunavut located on Baffin Island.
The Baffin Island Auyuittuq is a diverse and large-scale once in a lifetime Arctic experience.
Activities for tourists include mountain climbing, hiking, snowmachine access, guided tours and programs and ski touring.
3. Bruce Peninsula National Park of Canada
Bruce Peninsula National Park is located 300 kilometres from Toronto, Ontario.
There are many features of this park such as guided hikes over the rocky Georgian Bay coastline, breathtaking views of cliffs rising from the turquoise waters of Georgian Bay and an incredible view of the northern end of Niagara Escarpment in action.
---
Read Also:
TOP 15 CANADIAN WATERFALLS YOU SHOULD VISIT DURING YOUR WORKING HOLIDAY
---
4. Banff National Park of Canada
The first national park in Canada and the start of the nation's park system. Banff is part of the Canadian Rocky Mountain Parks UNESCO World Heritage Site.
Banff National Park is located in the province of Alberta in the Canadian Rocky Mountains.
There are lots to see here as you can drive past crystal colour lakes and observe glaciers for hundreds of kilometres and explore through the paved panoramic parkways and explore national historic sites.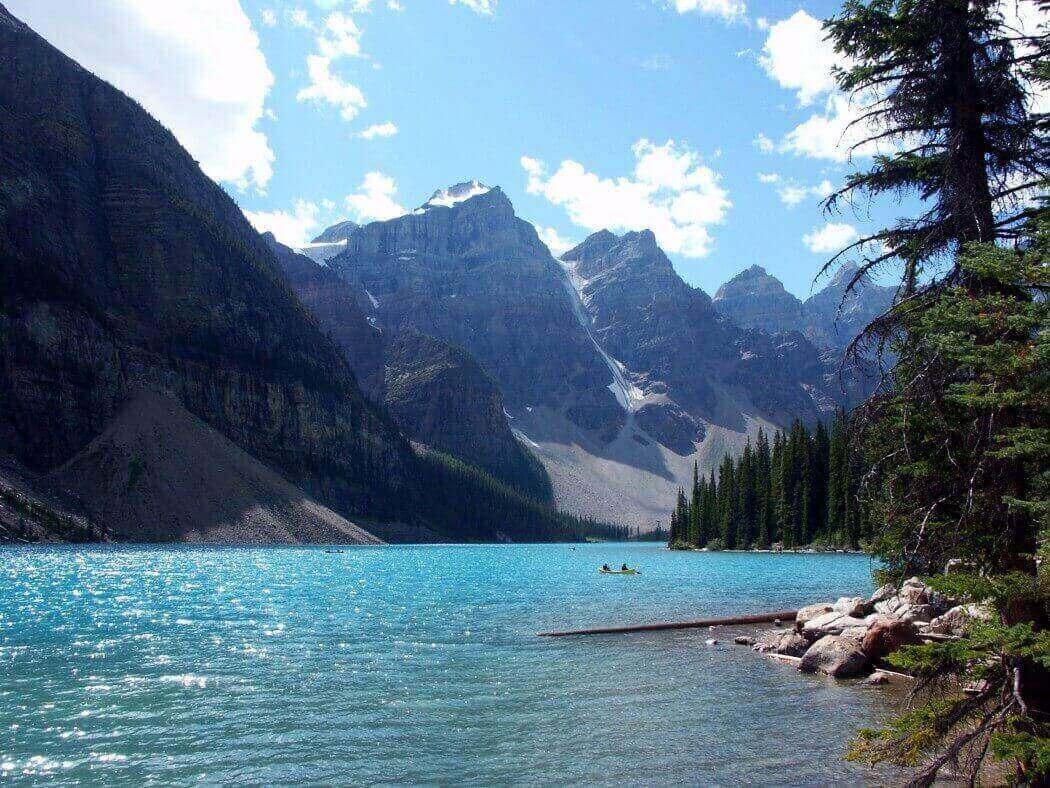 5. Cape Breton Highlands National Park of Canada
This park has astonishing cliffs where the mountains meet the sea and is home to the Cabot Trail.
The Cabot Trail coastline will carve through Cape Breton Highlands National Park, where forested river canyons mould into the ancient plateau, surrounded by cliffs.
You might catch a glimpse at humpback whales breaching offshore. Many visitors also spot moose and bald eagles.
6. Elk Island National Park of Canada
Only 35 minutes east of Edmonton, follow along with the footprints of a bison and learn how this animal was brought back to life from being nearly extinct! Elk Island is a vital refuge for bison along with elks and over 250 bird species.
You can enjoy Join in a guided park tour of the bison handling facility to see how the experts at Elk Island have helped bring this animal back from near extinction.
7. Fathom Five National Marine Park of Canada
A freshwater ecosystem of ancient rock formations, forests on cliff edges, and many dive sites off 22 shipwrecks. Fathom Five includes mystery, ecology, recreation, and culture throughout the park.
Visitors can explore the shoreline of Flowerpot Island on a day trip or camp overnight.
You can venture beneath the crystal lake water by scuba diving and tick it off your bucket list. Fathom Five is located on the Bruce Peninsula, a four-hour drive from Toronto.
8. Forillon National Park of Canada
Known as the "Jewel of the Gaspé", this national parkland meets the sea. At the northeast tip of the Gaspé Peninsula, Forillon Park covers a massive total of 244.8 km2.
This includes a thin strip of the marine area a little over 150 m wide in it. Its history entails its wildlife and plant life in Eastern Canada's largest colony of Atlantic kittiwakes, a seabird species.
9. Fundy National Park of Canada
An Atlantic sanctuary home to the world's highest tides, Fundy National Park is a special protected piece of Canada's coastal wilderness.
In 1948, this area of the Bay of Fundy near the village of Alma was chosen as New Brunswick's first national park both to grow the economy and to save the area's natural beauty.
Activities include paddling in a kayak as the waters rise up to 12 meters or more or taking a walk on the wet ocean floor at low tide.
10. Georgian Bay Islands National Park of Canada
Georgian Bay Islands National Park is located 2 hours north of Toronto, near Honey Harbour.
Home to the world's largest freshwater archipelago and home to a boat-access nature preserve located where granite shores and the windswept white pines lie on the Canadian Shield.
This landscape of Georgian Bay Islands National Park inspired the work of the Group of Seven who were a group of Canadian landscape painters from 1920 to 1933.
---
Read Also:
TOP 10 NATURAL CANADIAN HOT SPRINGS TO VISIT

---
11. Glacier National Park of Canada
British Columbia's stunning Glacier National Park is year-round heaven of permanent glaciers and interior rainforest.
Visitors can go for a walk or mountain bike ride under the old-growth trees in the only inland cedar rainforest in the world.
Walk along the abandoned rail bed that marks one of the last links in Canada's first transcontinental railway.
12. Grasslands National Park of Canada
Grasslands National Park experiences range from family-friendly walks to most experienced hikers along with remote backcountry adventures.
One of the first discoveries of dinosaur fossils in Canada was The Badlands. They offer Fossil Fever an activity great for all ages where you can spend a day uncovering the secrets of ancient dinosaurs.
---
Check out also:
Tips for Spending Your First Week in Vancouver
---
13. Gros Morne National Park of Canada
Newfoundland's wild natural beauty and unique geological niche show off earned Gros Morne UNESCO World Heritage status in 1987.
You can clearly see evidence on display of the forces that shaped our planet, from rare expanses of exposed earth's mantle shifted to tectonic plates. Gros Morne National Park is 1,805 square kilometres of wilderness located on Newfoundland's west coast.
14. Gulf Islands National Park Reserve of Canada
An outstanding coastal island landscape in the southern Strait of Georgia. It includes Mayne, Saturna and Pender Islands which can be reached by ferry from Swartz Bay.
The forested Gulf Islands are filled with trails leading to mountain top viewpoints, lighthouses, reminders of First Nations and pioneer pasts. Their shores and lagoons are home to a community of birdlife.
15. Gwaii Haanas National Park Reserve, National Marine Conservation Area Reserve, and Haida Heritage Site
Approximately 100 kilometres off the northern British Columbia coast you will find Gwaii Haanas is situated in the southern islands of Haida Gwaii.
Gwaii Haanas is a unique ecological paradise that is untouched located off Canada's West Coast. It has an aboriginal history stretching back 12 millennia. Visitors love to watch marine and mammal life. Over twenty species of whales and dolphins have been recorded in Gwaii Haanas!
16. Ivvavik National Park of Canada
Ivvavik, meaning 'a place for giving birth, a nursery,' in Inuvialuktun, in the language of the Inuvialuit, is the first national park in Canada that was created as a result of an aboriginal land claim agreement.
The park protects a piece of the calving grounds of the Porcupine caribou herd and represents the Northern Yukon and Mackenzie Delta natural regions.
17. Kejimkujik National Park of Canada
In the South Shore Region of Nova Scotia Kejimkujik, you will find the National Park and National Historic Site. This is the only national park to also be designated as a national historic site and the only inland national park in Atlantic Canada.
As the sun sets, the skies over Kejimkujik uncover a stunning panorama of tens of thousands of stars in Nova Scotia's only Dark Sky Preserve.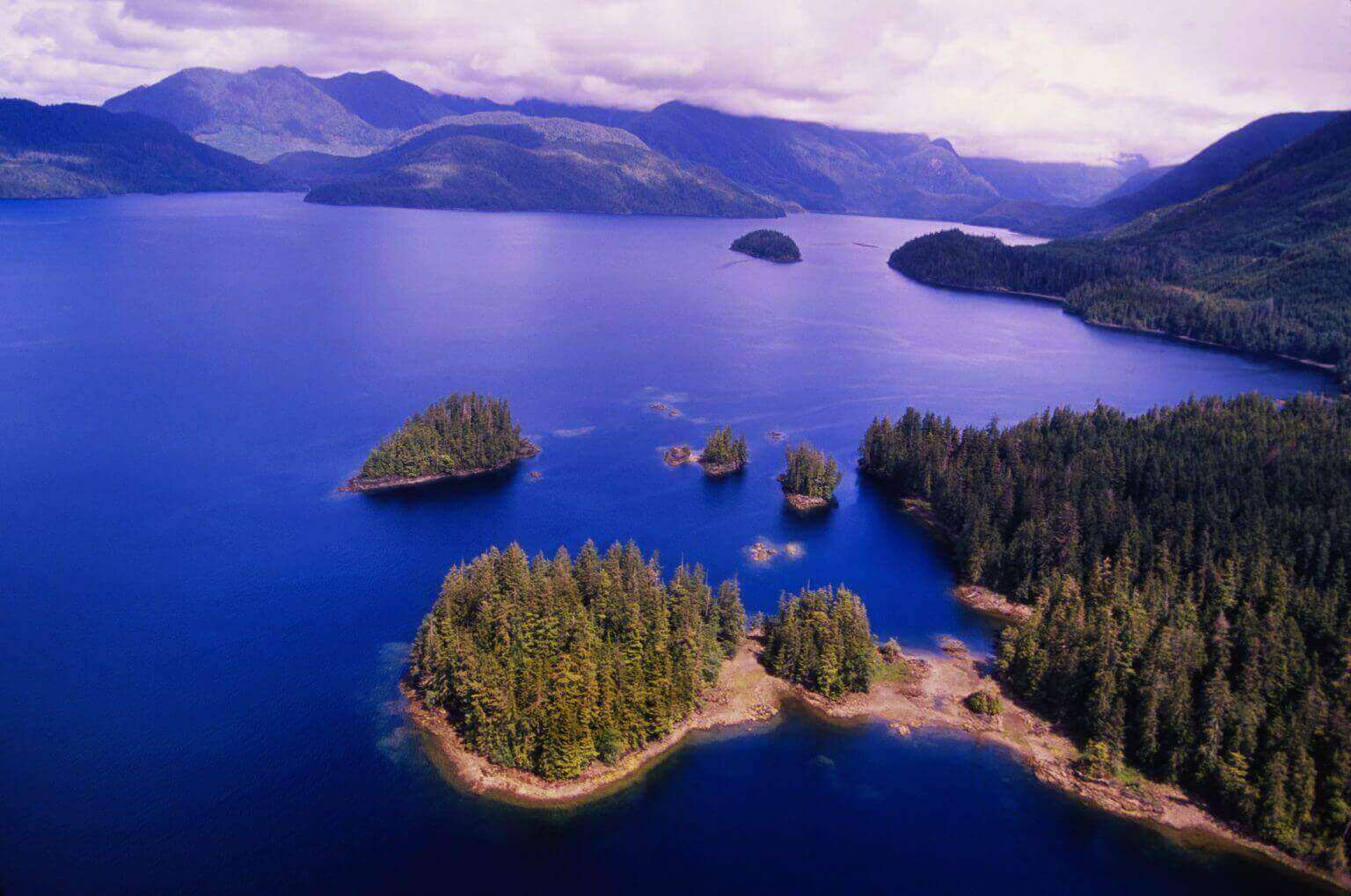 18. Kluane National Park and Reserve of Canada
Kluane high in the mountains of southwest Yukon is a land of extremes. In the park lives Canada's highest peak, Mount Logan.
Kluane is known throughout the world for its wilderness activities, as it's home to mountaineering with 17 of Canada's 20 highest peaks.
You will find many adventures at Kathleen Lake, where great hikes await you just off the highway.
19. Kootenay National Park of Canada
In 1920 the park was established as part of an agreement to build a new road across the Rockies Kootenay National Park is a destination of unique contrasts, from hot springs to mountain rivers.
You can spend the day discovering deep canyons and waterfalls or take a scenic drive and explore new surprises around every turn.
Highway 93 South runs through the centre of Kootenay National Park and gives giving easier easy access to visitors and is the only major route into the park.
20. Kouchibouguac National Park of Canada
You can discover this national park on New Brunswick's Acadian Coast where a mix of forest woods lead to vibrant salt marshes and warm ocean beaches.
Visitors can explore the hidden natural world within a lively saltwater lagoon. You can paddle a Voyageur Canoe through protected ocean waters or dive deep into centuries-old Mi'gmaq culture inside an interpretive Wigwam.
21. La Mauricie National Park of Canada
Located north of Trois-Rivières, halfway between Montréal and Québec City. It is a two-hour drive from both cities.
Filled with lakes meandering through hills of forests, visitors can engage in canoe and portage activities.
As well as forests of hardwoods and conifers, La Mauricie will indulge you into the azure-the park and showcase more than 150 lakes of different sizes.
Nearby, pools at the foot of waterfalls invite you to go swimming. When evening time comes, listen out for hooting from the barred owl.
---
Register for your WHC Jobs Kit for lists of the top ski resort employers in BC and Alberta, our working holiday jobs search tool and much more!
---
22. Lake Superior National Marine Conservation Area of Canada
Lake Superior National Marine Conservation Area has the biggest freshwater lake in the world, filled with fish, birds, some shipwrecks, geology and plants.
There are lots for visitors to do such as hiking, fishing, swimming, camping, kayaking, or simply taking a wander along a quiet trail.
It's an annual stopping point for hundreds of different species of migratory birds and is home to a wide range of wildlife and waterfowl.
23. Akami–Uapishku – KakKasuak – Mealy Mountains National Park Reserve of Canada
There are equal opportunities to visit Akami-Uapishk-KakKasuak-Mealy Mountains National Park Reserve in winter or in summer.
Its many attractions include beautiful boreal forest, lakes, and rivers that are protected in the largest federal national park in eastern North America.
Located in Labrador, its biodiversity leads to a large population of mosquitoes and black flies. The peak season in the national park reserve is from mid-July to mid-August.
So, if you are planning to travel travelling in the high season, be prepared for bites!
24. Mingan Archipelago National Park Reserve of Canada
The Mingan Archipelago features colossal limestone outcropping landscapes that have evoked from primaeval times. Seals and whales live in the vibrant, blue ocean.
With over 1,000 islands, it showcases to visitors its unique flora and seabird colonies.
The park protects about 20 main islands and sedimentary islets.
It also protects more than 1,000 Precambrian islands and islets reaching along the coast of the Minganie region.
25. Mount Revelstoke National Park of Canada
Mount Revelstoke is home to a rainforest filled with 1,000-year-old cedars and spectacular mountains. The town of Revelstoke is located alongside to the western entrance and serves as an easy base for exploring the park.
Mount Revelstoke National Park is located in southeastern British Columbia and is a six-hour drive from Vancouver. Visitors can challenge themselves to a 26-kilometre bike race climbing nearly 2,000 meters, or picture the rush of adrenaline as you stand on top of the historic site of the only ski jump in Canada where world records were set.
26. Nááts'ihch'oh National Park Reserve
Measuring 4,850 square kilometres, this is one of Canada's newest national parks.
Nááts'įhch'oh National Park Reserve is named after Nááts'įhch'oh the mountain – a powerful place for the people of the Sahtu.
Nááts'įhch'oh offers whitewater paddling and off-the-path hiking in the Northwest Territories for experienced hikers for daring adventurers.
27. Nahanni National Park Reserve of Canada
In 1978, Nahanni National Park Reserve became the first site in the world to be granted World Heritage status by UNESCO.
It Nahanni National Park Reserve is an outstanding example of the northern wilderness rivers, canyons, gorges, caves, hot springs, alpine tundra that Canada has to offer.
It's considered a paradise for those adventurers who want to be one with nature and who love to pursue remote wilderness.
---
Read Also:
TOP THINGS TO DO & SEE IN OTTAWA, CANADA
---
28. Pacific Rim National Park Reserve of Canada
Marine life and the forest environment make up the Pacific Coast Mountains located on the west coast of Vancouver Island.
There is a wide range of activities from a one-hour guided walk to the hike of a lifetime along the legendary West Coast Trail.
Some visitors try surfing – Canadian style! You can explore tidal pools bursting with sea life or enjoy a relaxing paddle among the vivid emerald waters of the Broken Group Islands.
29. Point Pelee National Park of Canada
Point Pelee can be easily reached by car and is 65 km from Windsor, 180 km from London and 355 km from Toronto. It is the most southern point on the Canadian mainland.
Every spring, you can view flocks of migratory birds and in wintertime, visitors can wander the trails to take in the peaceful surroundings and catch the natural ice formations.
In summer, you can enjoy the sandy beaches and bathe in the sun.
30. Prince Albert National Park of Canada
Prince Albert National Park is in central Saskatchewan. The park is located 232 kilometres north of Saskatoon.
The park is there to protect a piece of the northern coniferous forest and wildlife. As a base for exploring Most visitors choose to use the small lakeside town of Waskesiu which is situated within the park.
Visitor activities include beachside fun, cycling and hikes to Grey Owl's legendary cabin.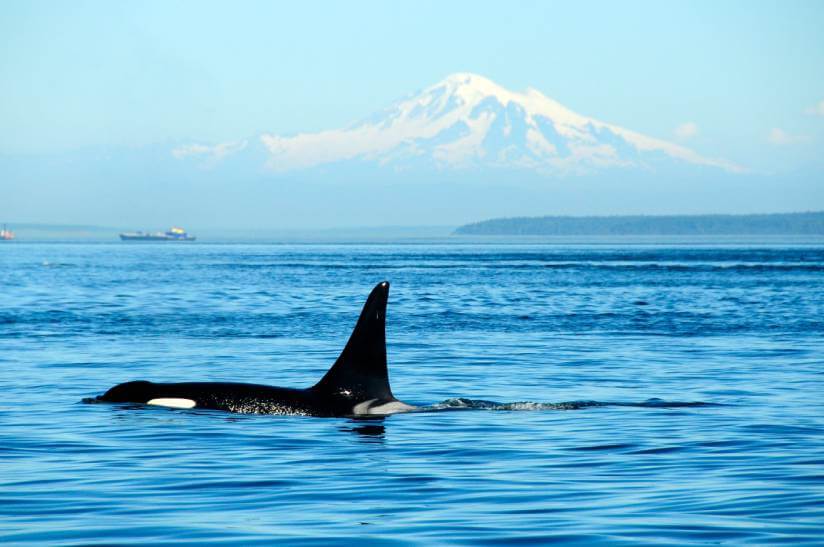 31. Prince Edward Island National Park of Canada
Located on Prince Edward Island's north shore, the park is accessible by car and only 24 kilometres from the provincial capital of Charlottetown.
Visitors must respect that it is a protected area. The park is divided into three regions Cavendish-North Rustico, Brackley-Dalvay, and Greenwich, which are separated by bays and can be visited.
Visitors can enjoy the ultimate beach experience, exploring the landscapes and camping under the stars. The park includes a breathtaking coastline for visitors to embrace.
32. Pukaskwa National Park of Canada
Canadian Shield's ancient landscape on Superior's North Shore. Pukaskwa National Park is located near Marathon, Ontario.
There is a wide range of activities for families such as adventures geocaching in the woods and treasure hunts on rocky shores.
Day hikers will enjoy views from the White River Suspension Bridge and take part in hiking through the wilderness and paddle their way through routes that put the untouched natural beauty of Pukaskwa on full view to the world.
33. Qausuittuq National Park of Canada
Over 11,000 km2 of wilderness and wildlife to experience in Canada's western high the Arctic. A traditional hunting and fishing area that has stayed alive in Inuit of Resolute Bay since the time of their relocation in the 1950s.
Peary caribou lives here and can be seen. Activities include bird watching, whale watching, hiking and ski touring.
If you are visiting the park you must register as it is mandatory for all visitors to the park.
34. Quttinirpaaq National Park of Canada
Quttinirpaaq, meaning "Land at the Top of the World" in Inuktitut, is a fast widespread landscape in the extreme High Arctic that has ice caps, kilometre thick glaciers, battered mountains, and sparse tundra.
See nesting birds that fly from Pole to Pole or who visit from Africa and Europe. It is the most fragile, rugged, remote, and northerly lands in North America you will see.
Weather dictates travel schedules so it's wise to take into consideration some time for delays.
It is recommended to visit from mid-May to mid-August when the park staff are on-site and can further assist you.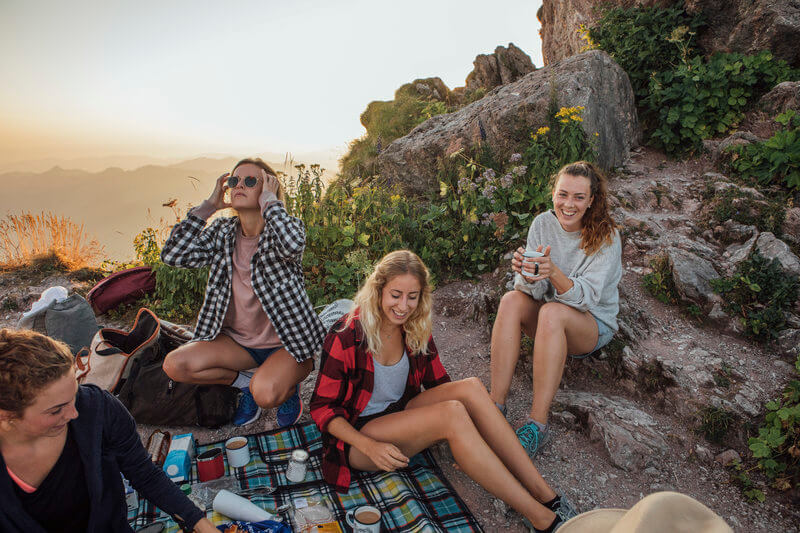 35. Riding Mountain National Park of Canada
A protected island area located in the Manitoba Escarpment. It is home to many living things. It is filled with windswept grasslands and deep forests, wolf packs, orchids and lilies, lakes and wetlands that live here.
Tourists can enjoy hikes and biking through the Manitoba Escarpment. You can take time to relax in their red Adirondack Canadian park chairs at scenic locations throughout the park.
Make sure to plan your visit as opening hours vary.
---
Register for your WHC Jobs Kit for lists of the top ski resort employers in BC and Alberta, our working holiday jobs search tool and much more!
---
36. Rouge National Urban Park
This is Canada's first national urban park and home to a fantastic mix of natural, cultural and agricultural features.
Rouge National Urban Park is open 365 days a year for visitors to enjoy it. Rouge National Urban Park is home to biodiversity with some of the last remaining working farms in the Greater Toronto Area.
It also has Carolinian ecosystems and Toronto's only campground. It is one of the region's biggest marshes, including hiking opportunities, and learning about some of Canada's oldest known Indigenous sites dating back over 10,000 years ago.
---
Read Also
---
37. Sable Island National Park Reserve of Canada
Sable Island is one of Canada's furthest offshore islands, a wild and windswept island of sand that sits far out in the North Atlantic, its unique crescent shape appearing from the stretch of the sea.
Isolated and remote activities are on the island however as the park is small so they offer a virtual visit with Google maps as the island is very isolated and weather dependent.
Camping is not permitted, only day visits to Sable Island are allowed.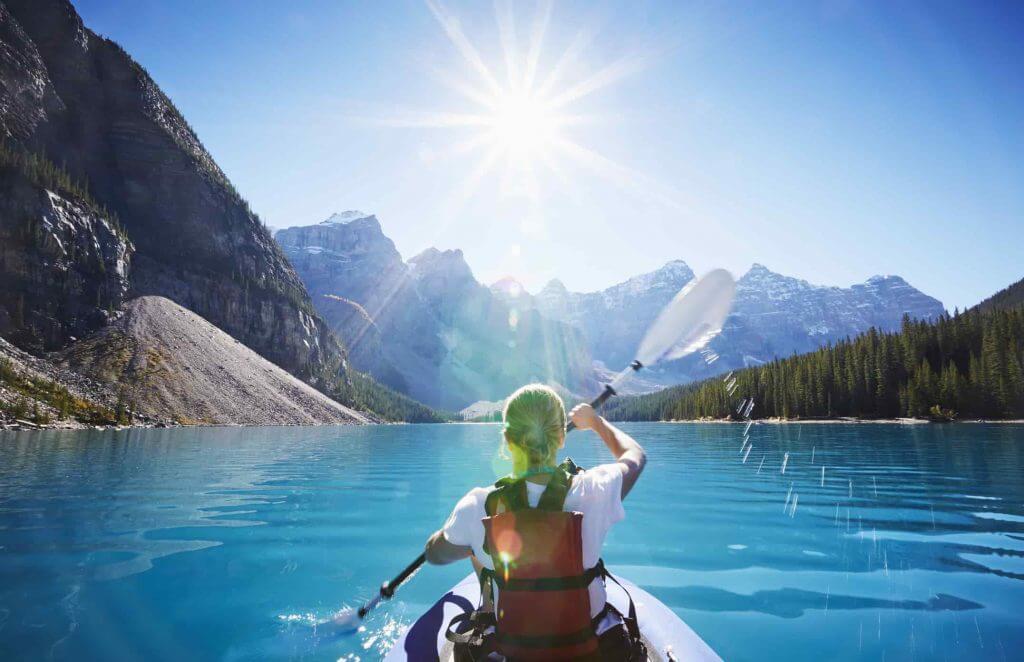 38. Sirmilik National Park of Canada
Northern Baffin Island landscape consists of Eastern Arctic Lowlands and Lancaster Sound. Home to expansive landscapes of glaciers, valleys and red-rock hoodoo spires, observe nesting seabirds crowd sheer sea cliffs rising from iceberg-dotted waters.
Visitors can paddle among seals and dodge floating ice while listening for the breaths of narwhal and beluga whales. If you are feeling daring they offer skiing across glaciers.
39.Terra Nova National Park of Canada
Remains of the Eastern Newfoundland Ancient Appalachian Mountains. This is where the island reveals its boreal forest and natural and cultural secrets.
You can observe these as you hike a trail and where you can experience an evening under the dancing stars.
Visitors can camp along the seaside in Southwest Arm, relax on Sandy Pony beach and go on an adventure at sea level.
Activities and serviced campsites are only from mid-May to mid-October so be sure to make the most of it.
40. Thousand Islands National Park of Canada
Only a few hours from Toronto and Montreal, the picturesque granite islands are home to a diverse group of rare species not found elsewhere in Canada.
Granite islands showcase the St. Lawrence River is a transition zone between Canadian Shield and the Adirondack Mountains.
Take a journey along the river by boating, paddling, or hiking and explore the amazing Thousand Islands National Park.
Activities include riverside oTENTik Canadian luxury camping and relaxing by the river or you can choose camp on an island.
41. Torngat Mountains National Park of Canada
The fantastic wilderness of this National Park is made up of 9,700 km2 of the Northern Labrador Mountains natural region.
Filled with a skyline of peaks and glacier-carved fjords this park is not to be missed! Explore the plunges towards iceberg-dotted indigo waters as polar bears and caribou roam around some of Earth's oldest rocks.
The Torngat Mountains Base Camp offers a variety of packaged adventures that include air travel from Goose Bay, N.L., to Saglek, N.L., and boat or helicopter ride from Saglek, N.L., to the Base Camp, where it is situated at St. John's Harbour in Saglek Bay.
42. Tuktut Nogait National Park of Canada
Tuktut Nogait National Park is named after the Bluenose West caribou that were born here when the migratory herd returns to its calving grounds each spring.
You can observe other wildlife like native muskox, grizzlies, arctic wolves, and the elusive wolverine.
Air charter flights are available to Paulatuk from Inuvik. You can get charter floatplane access from Norman Wells or Inuvik to the many lakes in Tuktut Nogait National Park with a permit.
---
Read Also:
THE CROSS-COUNTRY CANADIAN ADVENTURE!
---
43. Ukkusiksalik National Park of Canada
Baker Lake, Rankin Inlet and Naujaat, Nunavut – Ukkusiksalik's main gateways which can be gotten to by commercial airlines.
The park is accessible by plane charter all year round. Local outfitters in Repulse Bay offer the 7-hour boat trip to the park in July and August or snowmobile transport in the spring.
It is filled with grizzlies, Arctic wolves, caribou and Polar bears – great for watching (but stay at a safe distance!).
44. Vuntut National Park of Canada
Northern Yukon's unique non-glaciated landscape. It's a remote and untouched Arctic wilderness, a First Nation's history dating back millennia.
You can reach Vuntut National Park by air which is roughly 50 km or 190 km by river north of Old Crow, Yukon.
They have scheduled air service to Old Crow from Whitehorse and Dawson City in the Yukon.
Tourists can explore Old Crow which's the home of the Vuntut Gwitchin or has your own unique arctic experience and goes on wilderness adventures.
Unfortunately, the park is temporarily closed.
45. Wapusk National Park of Canada
Home to one of the largest polar bear areas in the world. This 11,475 square kilometre park is at the change between the arctic tundra and boreal forest.
It shields one of the biggest polar bear maternity denning areas throughout the world.
The park offers up-close once in a lifetime experiences with polar bears at Cape Churchill in the fall.
It also offers aerial tours in a helicopter for visitors to enjoy
46. Waterton Lakes National Park of Canada
Open all year round, International Peace Park is where the Rocky Mountains meet the prairie!
Waterton Lakes National Park is located in the southwest corner of Alberta, sharing borders with the U.S.A. to the south and British Columbia to the west.
You can enjoy picnic areas, wildlife watching, and winter camping and red chairs to relax in by scenic locations throughout the park. You can access this park by car.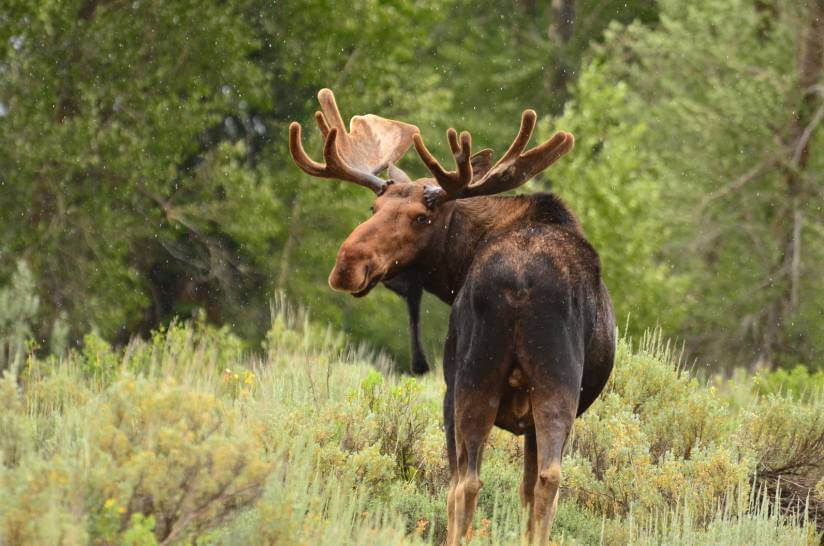 47. Wood Buffalo National Park of Canada
Wood Buffalo National Park of Canada is Canada's largest national park and in fact one of the largest in the world – it is even larger than Switzerland for comparison.
It was founded in 1922 to protect the last living herds of bison in northern Canada.
With all-weather road access is available all-year-round via the MacKenzie Highway which joins to Highway 5 near Hay River, NT, giving access to the park.
Visitors can keep busy by meandering through the Salt Plains and exploring the Peace-Athabasca Delta
48. Yoho National Park of Canada
UNESCO World Heritage Site in the Rockies, named for a Cree expression of awe and wonder, Yoho lies on the western slopes of the Canadian Rocky Mountains.
Observe its vertical rock walls, waterfalls and peaks that draw people from around the world to visit here.
With Highway 1 (the Trans-Canada Highway) running through the centre of Yoho, you can visit the park by car.
All year round activities include guided hikes to the Paget Lookout and to the Burgess Shale fossils. Visitors can also enjoy picturesque drives to Yoho's lakes and waterfalls.
Which one of those national parks would you visit? Let us know in the comments below! 🙂