Hiking in Canada? Let's go!
"Beautiful British Columbia" – probably the most accurate description there is!
BC is well known for its breathtaking nature: roaring waterfalls, enchanting forests, crisp blue glacier lakes, tall mountain peaks and stunning meadows.
One of the best ways to explore these is by foot, so put on some good shoes, pack a lunch, pick one of our favourites below and take a hike!
Let's not forget – "take nothing but pictures, leave nothing but footprints and kill nothing but time".
1. Joffre Lakes – 3-5 hours roundtrip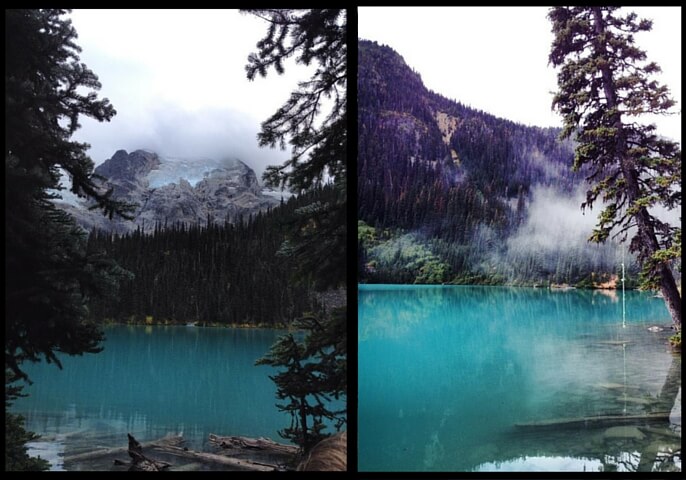 A Pemby gem! The trail is 11km roundtrip and brings you past 3 incredible glacier lakes and stunning views.
---
Read Also:
CANADIAN LAKES THAT WILL MAKE YOU SWOON

---
2. The Sky Walk in Whistler – 6/8 hours roundtrip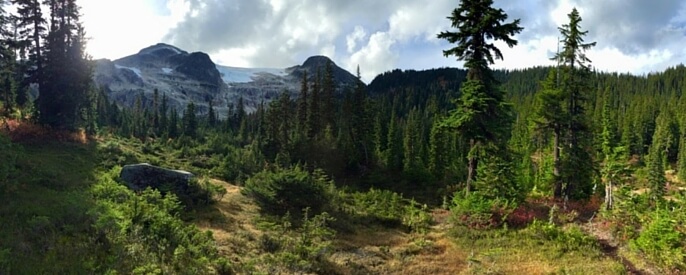 This newly built trail starts in Alpine and brings you along the 19-mile creek up to Iceberg lake past glorious glaciers. This 14km trail is one of the most beautiful hikes around!
3. Black Tusk – 3 hours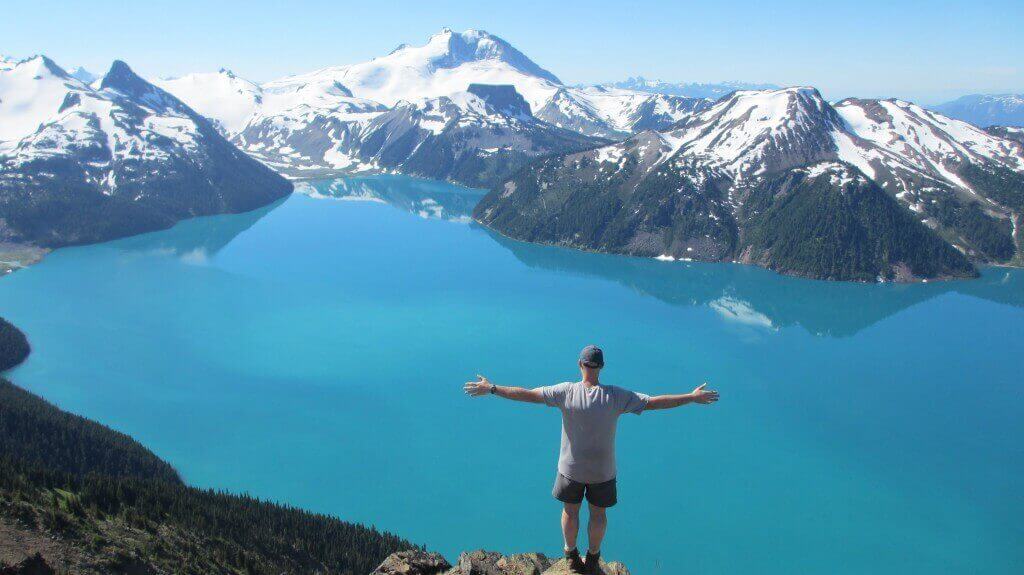 This is one of the more challenging hikes – the trail is approximately 13.5km one way, so allow at least one full day for this adventure. It will take you through the lush forest and beautiful Taylor meadows past Garibaldi Lake which offers some great photo opportunities.
After 13.5km you will be at the foot of the Black Tusk, a lava rock formation that really stands out! It's possible to camp overnight in the Meadows which is recommended if you want a more relaxing experience.
4. The Chief – 6 hours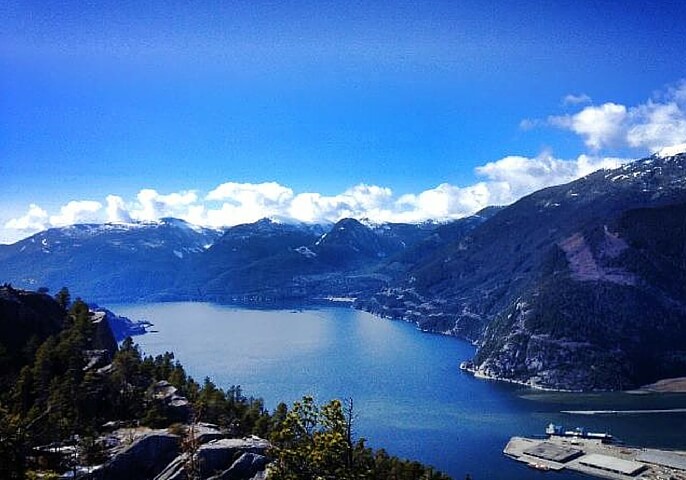 The Chief in Squamish is an intermediate hike that takes around 6 hours to complete or you have the option to hike the south peak for a shorter (3hr) hike. The trail takes you to 3 different peaks offering up some incredible views and a great workout.
---
You May Also Like:
TOP 15 CANADIAN WATERFALLS YOU SHOULD VISIT DURING YOUR WORKING HOLIDAY

---
5. Elfin Lakes – 6 hours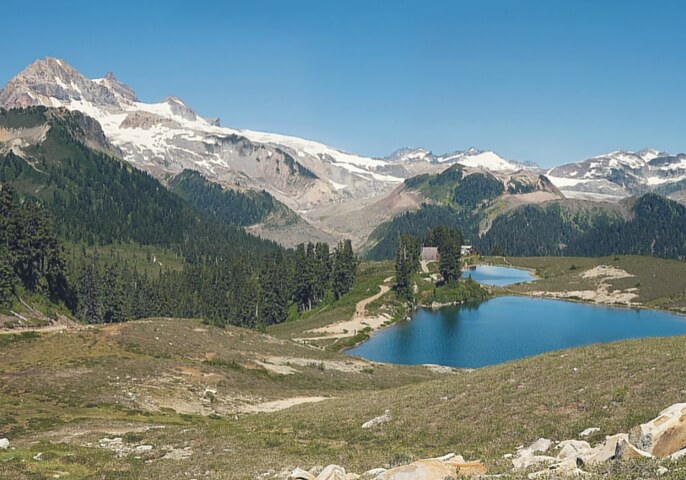 Elfin Lakes is a 22km trail located in Garibaldi Provincial Park and takes about 6 hrs to complete. You are allowed to swim in the higher lake, but please keep in mind that the lower is reserved for drinking water and must be kept clean.
6. Wedgemount – 2 hours 20 mins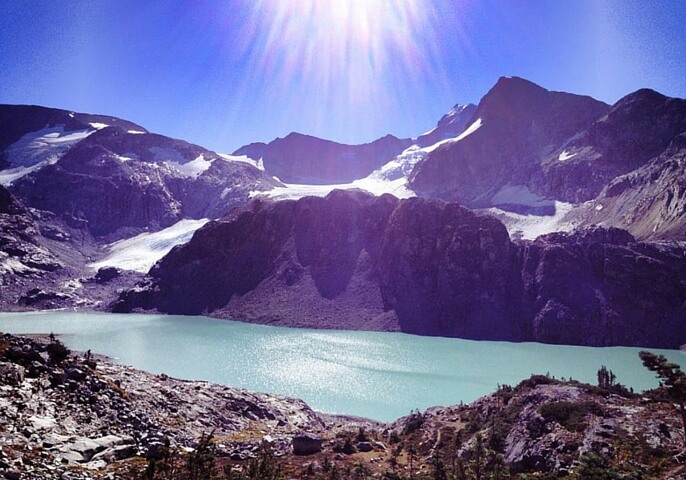 This is one of the steepest trails around with a 1220 meter elevation gain in 7 km! But the climb is worth it – your reward is the Wedge Hut up by the lake which offers a stunning view all around.
7. Grouse Grind – 1.5 hours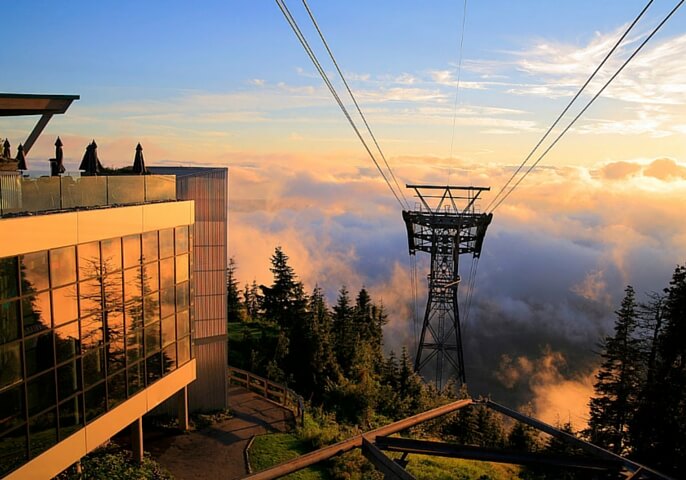 Grouse Grind is also called "Mother Nature's Stairmaster" as this 2.9km trail (one way) is pretty challenging with mainly stairs. It is recommended that you allow about 1.5hrs to get up to the top where you can reward yourself with a drink at the Grouse Mountain Chalet before jumping on the gondola for a relaxing ride back down.
8. Lynn Canyon – 1/4 hours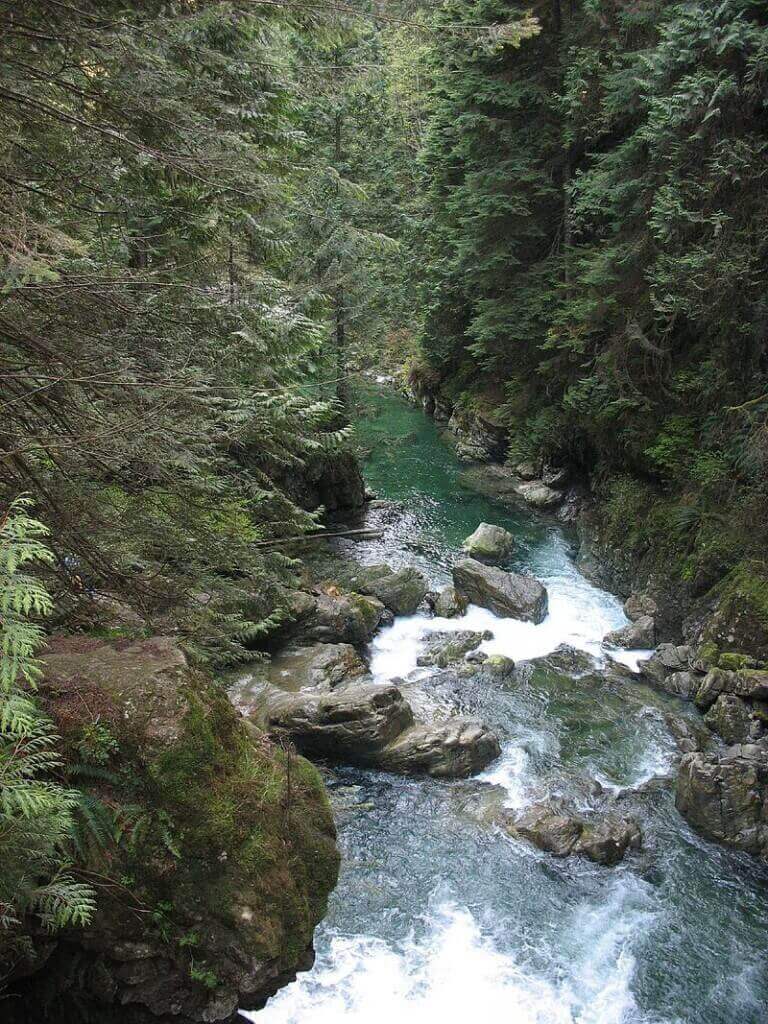 Image source: Twin Falls Author: Michael Scheltgen
Lynn Canyon in Vancouver is considered an easy trail and it will take 1-4 hours depending on how much of the trail you wish to explore. There's a lot to explore – from temperate rain forest to the suspension bridge and the Thirty Foot Pool!
---
Check also:
Jobs in British Columbia