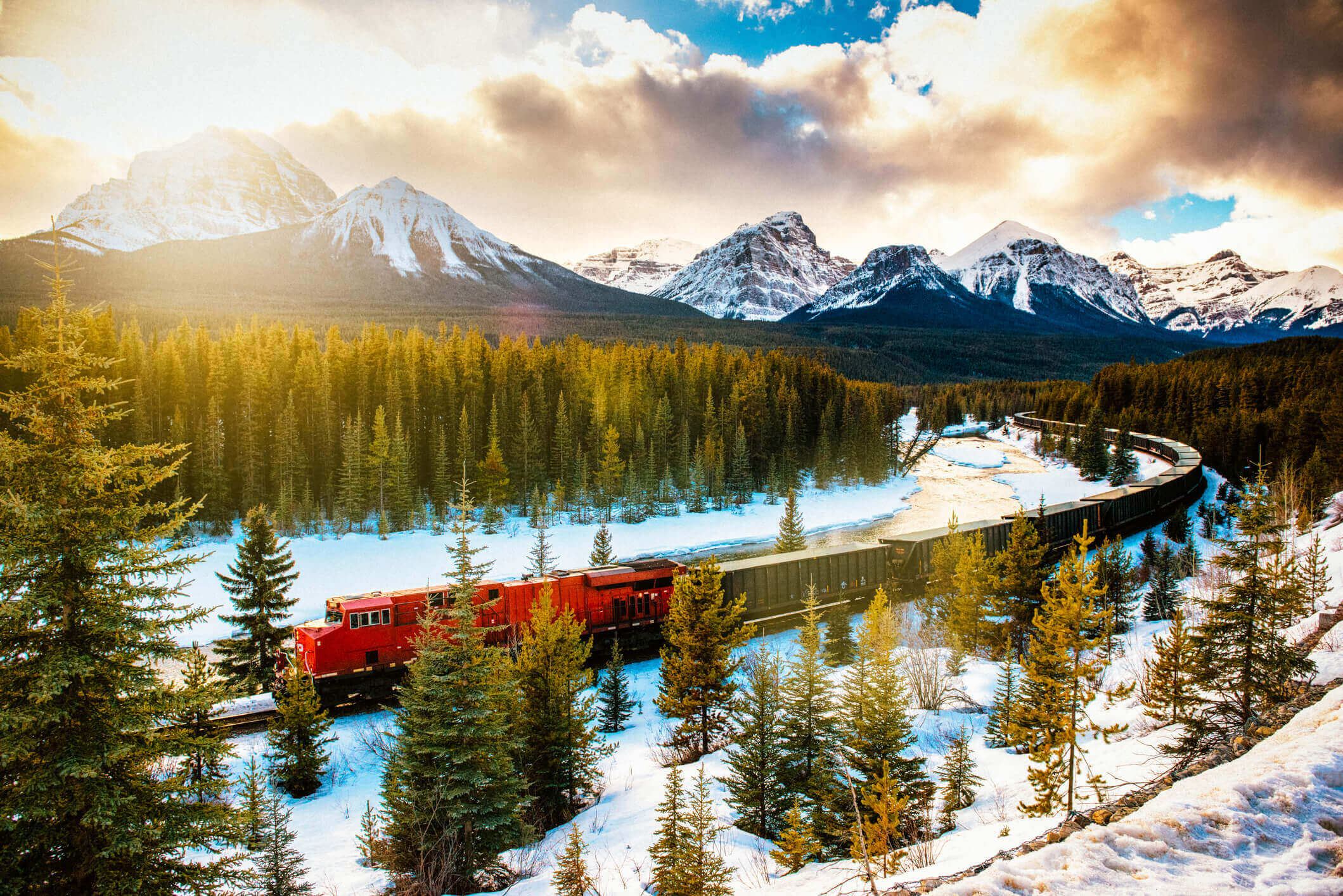 You've decided to travel, explore, visit, tour, or backpack in Canada… that's fantastic!
The good news is, when you arrive in Canada, you will find that it is really easy to get around!
Canada is the world's second-largest country in area and the significance of transportation cannot be underrated. There are a variety of options for getting around, depending on the distance you're traveling.
In this guide, we will outline how to travel across Canada by bus, train, car, foot, thumb/hitchhiking, plane, and more.
What types of transportation are used in Canada?
It all depends on where you want to go exploring, how much money you have, and how much time.
Motor carriers, water, rail, and air are the main forms of transportation in Canada.
Because of Canada's vast area, travellers frequently fly between major cities.
Canada has excellent transportation connections, with well-developed road, rail, aviation, bus, and ferry networks connecting towns and cities across the country.
Buses, subways, and trains are among the several types of transportation available in major cities across the country and for local travel.
Transit is generally safe and clean, and it is an important aspect of the quality of life for Canadians.
If you want to see as much of Canada as possible, you'll almost certainly need a car. Buses, railroads, and rental car availability are restricted, if not non-existent, in remote areas.
Driving a car or taking a bus excursion allows you to visit a variety of amazing destinations that would otherwise be inaccessible.
---
Register for your WHC Jobs Kit for lists of the top ski resort employers in BC and Alberta, our working holiday jobs search tool and much more!
---
Does Canada have good public transportation?
Yes. The rail network in Canada is extensive. Canada's trains are both comfortable and safe. Purchasing rail tickets in advance is frequently less expensive. You may learn more and purchase tickets by visiting Via Rail Canada or visiting a train station in person.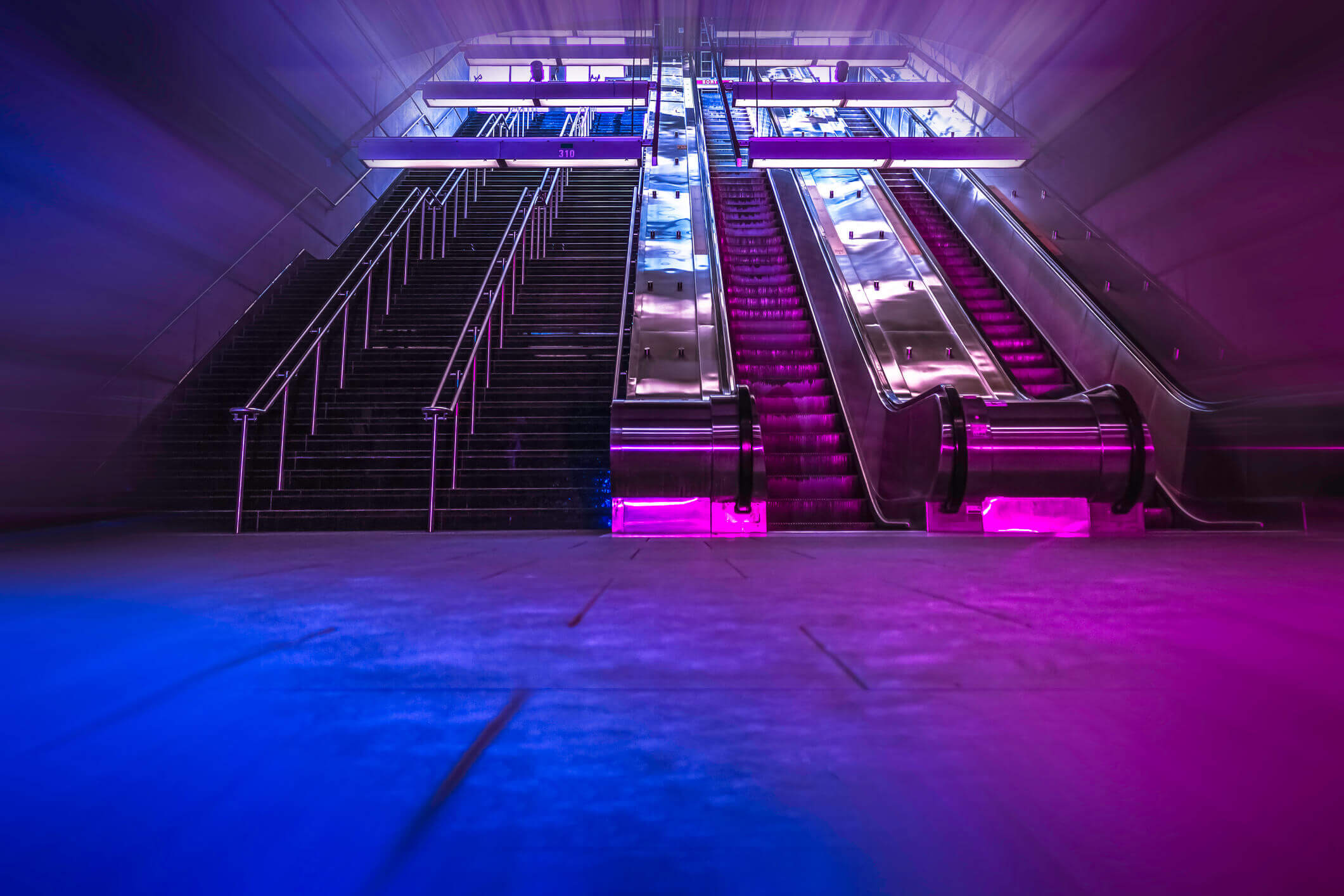 How much does it cost to take the train across Canada?
The train is one of Canada's least-used forms of transportation. To travel across the country, you can choose from a variety of packages that include unlimited travel for a fixed period of time.
On presentation of an access card, Canadian railways give discounts to children of various ages as well as senior persons.
One of the world's finest travel experiences is a 4,000-mile train journey across Canada.
The journey begins in coastal Vancouver and ends in Halifax Vancouver through Banff, Lake Louise, Jasper, Toronto, and Montreal and it could take up to 17 days. With no stops, the entire cross-Canada train voyage can take between 5 and 6 days.
The breathtaking coast-to-coast journey offers some of the most breathtaking scenery on the planet.
What's even better? For about $558, you may travel across the United States.
The stunning coast-to-coast journey provides some of the most breathtaking scenery in the world.
Trains in Canada are often slower than those in other nations, but they are extremely comfortable and smoke-free. As with airlines, there are numerous levels of comfort available, ranging from economy to VIP.
What are the different rail travel options within Canada?
The different rail travel options within Canada include:
Canadian National Railway.
Canadian Pacific Railway.
Hudson Bay Railway Co.
Quebec North Shore and Labrador Railway.
RailLink Canada.
Tshiuetin Rail Transportation.
Via Rail.
What is the most used transportation in Canada?
In Canada, private vehicles (cars, vans, SUVs, etc) are the most frequent form of transportation.
On the other hand, the bus is the most prevalent mode of urban transport.
In most circumstances, switching from one form of transportation to another is simple. You must purchase a ticket or a transit pass to use public transportation.
---
Register for your WHC Jobs Kit for lists of the top ski resort employers in BC and Alberta, our working holiday jobs search tool and much more!
---
How much does it cost to rent a car in Canada?
Many individuals prefer to rent a car to move across Canada because of its size. Car rental firms may be found practically anywhere, including cities and airports.
According to kayak.com, а rental car in Canada costs on average $370 per week ($53 per day) and the prices start from $20 per day. Car rental in the United States is typically less expensive than in Canada, and you may be able to secure a better bargain and get more value for your money.
There may be restrictions on which provinces you are authorized to drive in. Crossing the border into the United States could be a problem too. Examine your rental agreement carefully.
Before making a decision, it is a good idea to compare pricing. To take possession of the vehicle, you must provide a credit card in your name.
You will need to add insurance to the base price of your rental unless your credit card already covers you. Furthermore, most companies charge drivers under the age of 25 additional expenses.
If you are under 25, you can only rent economy and up to full-size cars – and not luxury automobiles or big trucks.
What is the best rental car company in Canada?
According to kayak.com, Alamo (8.7, 1176 reviews), Driving Force (8.7, 315 reviews), and Enterprise are the finest automobile rental providers in Canada (8.6, 3719 reviews).
---
Read Also:
THE CROSS-COUNTRY CANADIAN ADVENTURE!
---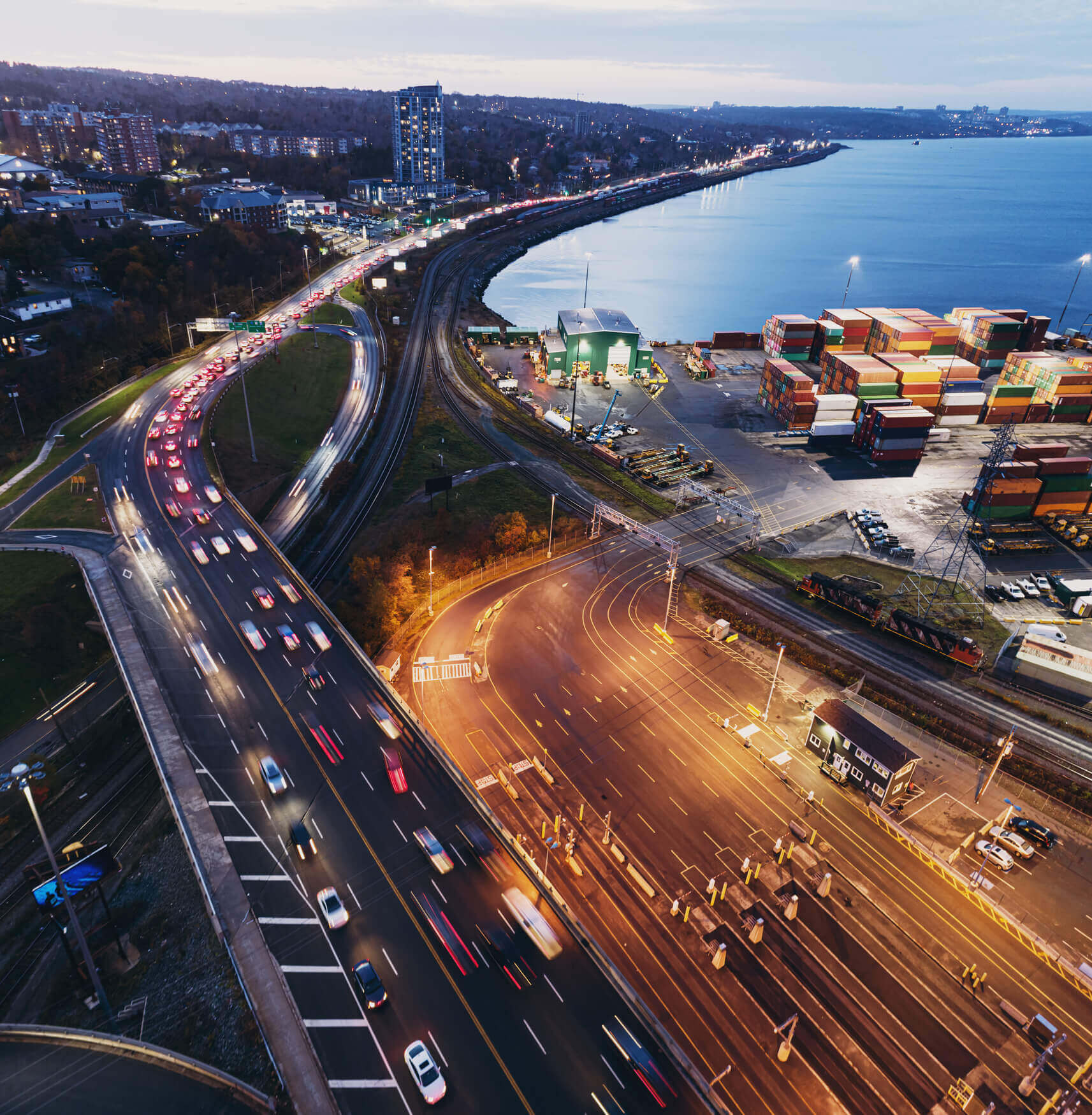 What are the speed limits in Canada?
Canada's speed limits are strikingly similar to those in the United States. On residential streets, it is 40-50 km/h (25-30 mph), in school zones, the speed limit is 30-50 km/h (20-30 mph), on major suburban roads it is 60-70 km/h (37-44 mph), on two-lane highways, it is 80 km/h (50 mph), and on the expressway, it is 110 km/h (68 mph).
What are the best bus travel options for exploring Canada?
If you want to relax and enjoy the breathtaking natural beauty that Canada is known for, bus travel between Canada's most populous cities, such as Vancouver, Toronto, and Montreal, is one of the most convenient ways of transportation.
Buses are the most cost-effective means of transport between Canadian cities, as they are significantly less expensive than identical train and plane trips.
Travellers can save a lot of money by booking tickets online ahead of time, as tickets typically increase in price before departure, the earlier you purchase, the better!
Greyhound Canada, Megabus, Maritime bus, Pacific coach, and more services can bring you to most major cities and areas. These are the traditional bus services. Provinces and locales have different options.
Greyhound Bus is the bus operator that delivers the most comprehensive routes across the entire country. Greyhound Bus also offers connecting services between the mainland United States and Canada.
The Red Arrow bus business offers the most comprehensive service in Alberta for anyone seeking to visit the province. The Saskatchewan Transport Company, a local supplier, serves Saskatchewan.
Coach Canada runs buses between Ontario and Quebec, and this is a great alternative for those who want to travel between Toronto, Montreal, and Quebec City.
Autobus Maheux operates the most complete routes in the French Canada region, with particularly popular trips from Montreal to municipalities around the province.
A one-way ticket from Toronto to Ottawa, which is about a 5-hour journey, and the average prices are around $117 (not including transportation to and from the various bus terminals).
You should book ahead of time to ensure a seat and lower costs. It's unlikely that you'll see any other backpackers. It is not inexpensive, but it is enough for regional travel.
---
Register for your WHC Jobs Kit for lists of the top ski resort employers in BC and Alberta, our working holiday jobs search tool and much more!
---
What city in Canada has the best transit?
According to the first Transit Score ranking from Redfin, Toronto, Vancouver and Montreal are the best Canadian cities for public transit. The Transit Score is based on indications that local public transportation is both convenient and frequent.
Here is the full ranking of the top 15 large cities (with populations of more than 300,000) in Canada for public transit in 2020:
| Rank | City | Transit Score |
| --- | --- | --- |
| 1 | Toronto | 78 |
| 2 | Vancouver | 74 |
| 3 | Montréal | 67 |
| 4 | Mississauga | 56 |
| 5 | Brampton | 53 |
| 6 | Winnipeg | 51 |
| 7 | Calgary | 50 |
| 8 | Ottawa | 50 |
| 9 | Edmonton | 49 |
| 10 | Markham | 49 |
| 11 | Québec | 47 |
| 12 | Surrey | 47 |
| 13 | Laval | 46 |
| 14 | Hamilton | 45 |
| 15 | London | 45 |

Initially, Toronto had the best public transportation system, but for the time being, also Montreal has one of the best public transportation systems in Canada. Besides, the provincial government has already outlined a number of planned public transportation developments in Montreal.
How much does a taxi cost in Canada?
Taxis are available in most cities in Canada. However, keep in mind that fares are normally controlled and non-negotiable, depending on the destination. In most large cities, there are at least three taxi firms.
You can check the taxi prices in Canada for each city according to Numbeo here.
Except for Vancouver, Uber is available in most major Canadian cities. Every taxi driver has identification that verifies his services are lawful, as well as a certificate showing his car meets the city's safety criteria. If you want to take advantage of a discounted fare for any destination, you can negotiate it with the driver right away.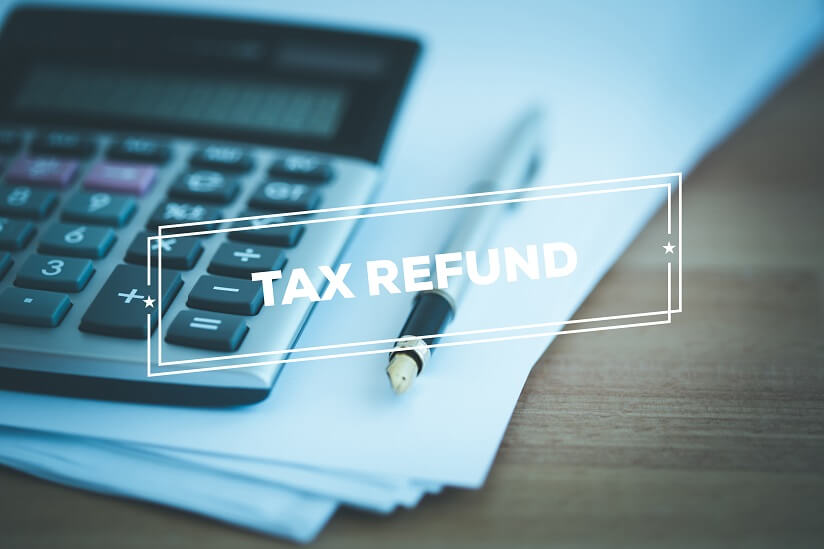 Did you know that you can get a tax refund from Canada?
Have you ever worked in Canada while on a working vacation visa? If this is the case, you may be eligible for a refund of your Canadian taxes.
If you use Taxback.com to file your Canadian tax refund, you might receive a tax refund of $998 on average.
Taxback.com is an Irish company with 20+ years of experience with international taxes.
Their tax experts make sure you obtain the biggest tax refund you're entitled to in Canada.
Why choose Taxback.com?
This is why:
They'll transfer your maximum legal Canadian tax refund right to your bank account anywhere in the world
It's an easy and convenient online service
Their team will ensure you take advantage of every expense and relief you're eligible to. They are the ones who will deal with the tedious tax paperwork. You'll get the money!
Have a tax question? Their Live Chat team is there to assist you 24 hours a day, 7 days a week.
Want to claim a tax refund from Canada?