Below are some Canadian blogs that will give you some insight into what life is like in Canada!
One of the toughest things to figure out before you get here is what life will actually be like out here. Many people emigrate to Canada without even being here first.
Check out the blogs below for some useful information about life in Canada.
WorkingHolidayinCanada – Yes, this is us. Not very modest, right? However, we know we have got some awesome blog posts. If you're thinking of a working holiday, you will find everything you need to know on our blog!
Moving2Canada – Set up by Irishman Ruairi Spillane this is a must-read before and during your time in Canada. This Canadian blog is great for visas, residency and employment information.
Toronto Newbie – A UK journalist talks about her journey moving to Toronto. If you are interested in the outdoor amenities that Toronto has to offer, check this blog out!
Side Tracked Travel Blog – Side Tracked features some destination-specific articles, photography posts, immersive city guides, as well as practical travel tips and advice.
Expat Traveller Blog – A Swiss lady talks about making the move to Vancouver Island with her family and her life there now.
Hows it going eh? – A Japanese-American valley girl's notes on the adaptation to life in The Great White North. Shelli blogs about the exciting adventures she and her family take in Canada.
Correresmidestino.com – A French woman's take on living in Canada…cool pictures, honest and funny stories, and happy travels!
Skippy or bull winkle – These Aussie newlyweds take on Canada. A very helpful blog about Canada especially if you are moving from Australia!
On the Move Toronto – In this blog, you will find everything you need to know before moving to Canada including the living costs, job opportunities and more!
Lost in Leaf City – This is a great blog on life in Calgary. Useful information on life in Calgary and cool places to visit.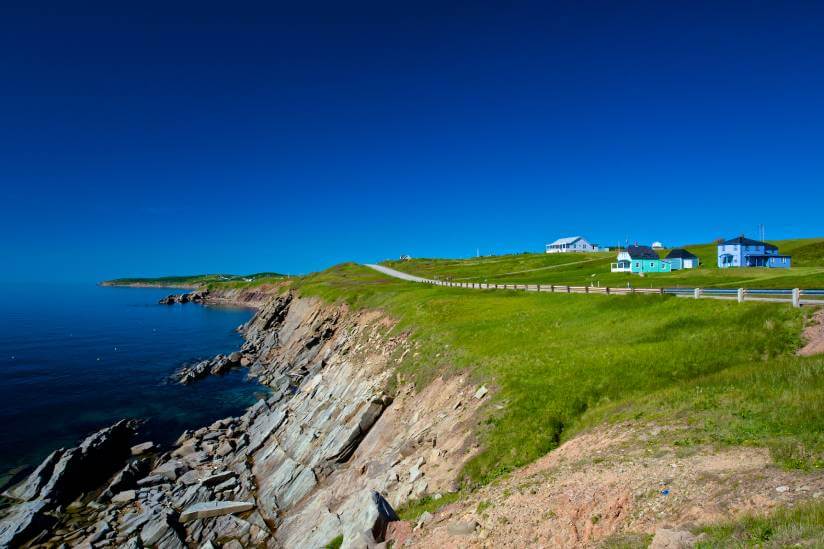 Off track travel – This blog follows the adventures of couple- Gemma and Jean Robert as they explore the Canadian wilderness and scenery in their converted van!
Expatlog – A woman who emigrated to Canada when her husband was transferred for work, talks about the more cultural and emotional aspects of emigrating to Canada.
Dear England, Love Canada – A former BBC journalist, Anne details her life in Canada since she moved with her husband. Anne's blog is focused mainly on travel and opera, her two loves in life!
Journey of a city girl – An excellent insight into moving to Canada and more specifically Toronto. Tracey and her husband are keen explorers and document their travels around Canada.
Lost Geckos – Putri, an Indonesian expat details her life in Quebec and her travels around many destinations! If you love travel- you should definitely check this out!
Moving to Saskatoon – If you're emigrating to Canada with children, this blog is a must read! Barbara gives an honest insight into what it's like to relocate with a large family.
K&K adventures – This blog follows Karin and her boyfriend Kieran, a couple in their twenties as they travel throughout Canada.
Brits in Toronto – A British man living his life to the fullest in Toronto. If you're a Brit moving to Toronto, it's worth checking this out. Even if you're not British, this blog provides an honest insight into what life in Toronto is truly like.
The Planet D – Canadian couple Dave and Deb provide readers with their expert advice about travel. From exciting itineraries to must-see spots in various destinations, this blog is a very useful read if you're thinking of moving to Canada.
So there we have it, 20 great blogs to read before moving to Canada.
If you plan on moving to Canada on a working holiday, at the end of the tax year you may be due a tax refund!
For more information on claiming your working holiday tax refund, look no further than Taxback.com!
Taxback.com can give you all of the latest tips and tricks on claiming your Canadian tax refund at the end of the tax year. Check out the Taxback.com blog to find out more!
Can't wait to move to Canada? Here is how to apply for Canadian residency!