Here's how to stay in the Canada Revenue Agency's good books!
It's that time of year again – tax season!
And the Canadian tax deadline is knocking.
Many working holidaymakers find the Canadian tax season to be a bit confusing – unsure of their entitlements and obligations to the tax authorities in Canada.
'Do I have to file a tax return?'
'What is my tax residency status?'
'Am I entitled to a tax refund?'
So many questions, so little time!
If that sounds like you, don't worry, we've got your back!
Here's everything you need to know ahead of Tuesday's tax deadline.
I'm in Canada on a Working Holiday. Do I have to file a tax return?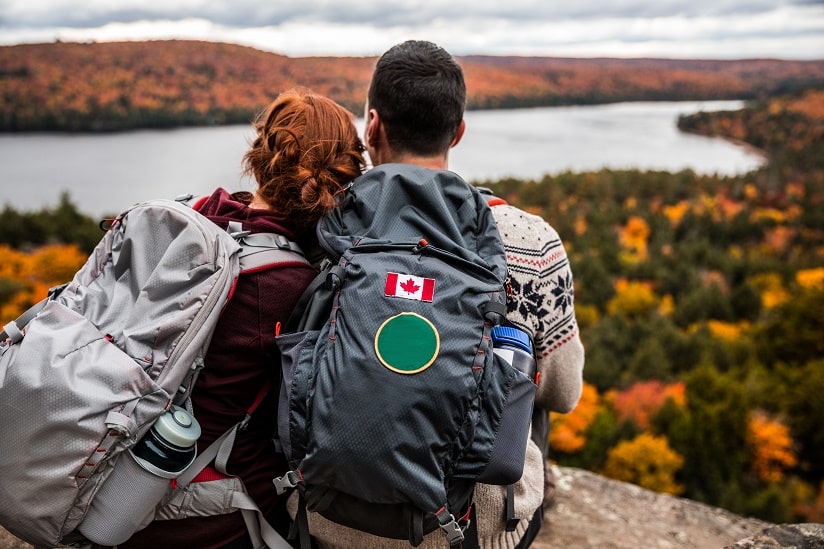 Yes. Everyone in Canada, including those on temporary visas (such as working holidaymakers) are obliged to file a tax return where they have had to pay tax for the year.
Now let's face it, tax is boring.
And the prospect of filing a tax return in a foreign system is pretty daunting for a lot of working holidaymakers.
But believe it or not, filing a tax return can actually be a good thing.
No really!
There's a pretty good chance that you overpaid tax during your working holiday. And by filing your tax return, you can apply for your tax refund and get your tax back.
And if you're thinking that your tax refund won't be worth all that much, think again!
In fact, the average amount returned to Working Holidaymakers is $998 – a fairly nice lump sum!
You can either choose to file your tax return yourself, or you can enlist the help of a tax agent like Taxback.com to take care of the paperwork for you.
Want to claim a tax refund from Canada?

When is the deadline for filing my Working Holiday tax return?
The deadline for filing your Canadian tax return and paying any balance of tax due is 30 April. So if you haven't filed your tax return you'll need to act fast!
What should I declare on my Working Holiday tax return?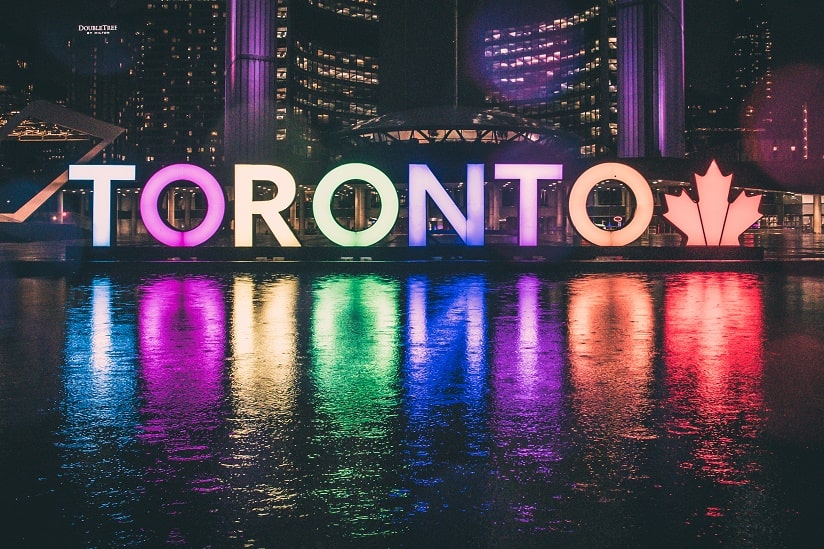 The first thing to note is that tax returns filed on 30 April must relate to the previous year's income.
In other words, the return you file on 30 April 2021 must account for your 2020 earnings.
And if you intend to avail of any tax deductions or expenses you will need to detail these on your tax return.
Remember to keep your Social Insurance Number (SIN) and T4 on hand when you're filing your tax return.
I earned income in the year I moved to Canada. Do I have to declare this?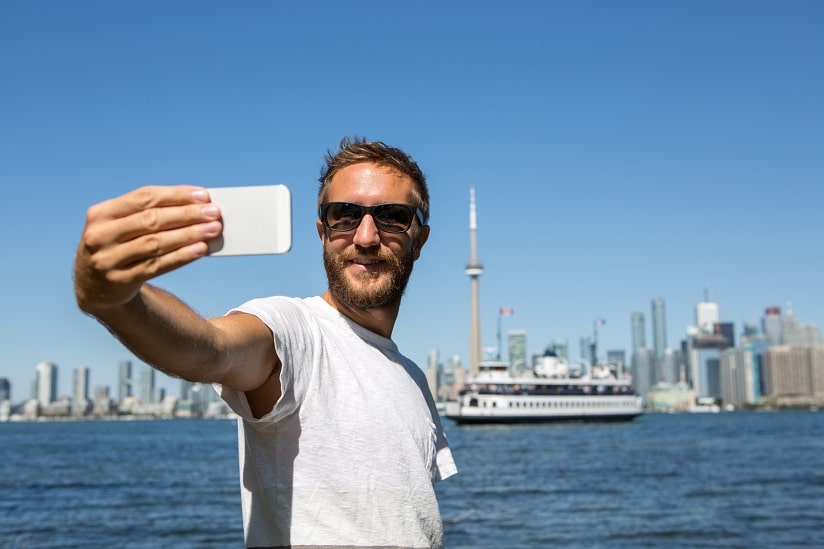 Yes, it is very important that you declare your worldwide income.
But don't worry, you won't have to pay tax in Canada on the income you earned abroad.
The reason you must declare these earnings is that they are taken into account when determining your entitlement to Canadian personal tax credits.
In Canada, there is a tax-free allowance (or personal tax credit) which allows an individual to earn $12,069 (in 2019) without paying tax.
Your eligibility for personal tax credits is calculated on a form called the 'TD1' which you fill out when starting a new job in Canada.
Want to claim a tax refund from Canada?

How do I know if I'm entitled to Canadian personal tax credits?
If you worked in your home country in the same tax year you moved to Canada, it's vital you understand what's known as 'the 90% rule'.
This rule basically means that if you earned more than 10% (net) of your income outside Canada in a particular tax year, you can't avail of the personal tax credits. However, if you earned 90% of the income within Canada, then you can claim the credits.
You should factor this rule in when you're filling in your TD1 form. In a case where you didn't earn 90% of your income in Canada for that year then you should enter 0 in box 13 and tick 'No' on the non-resident question on the form.
If you are unsure about this, it's safer to not claim the credits. Even if you end up overpaying tax, you'll get a refund of this when you file your tax return. But if you don't fill out your TD1 correctly, you could end up owing more tax to the Canadian authorities.
How can I work out my Canadian tax residency status?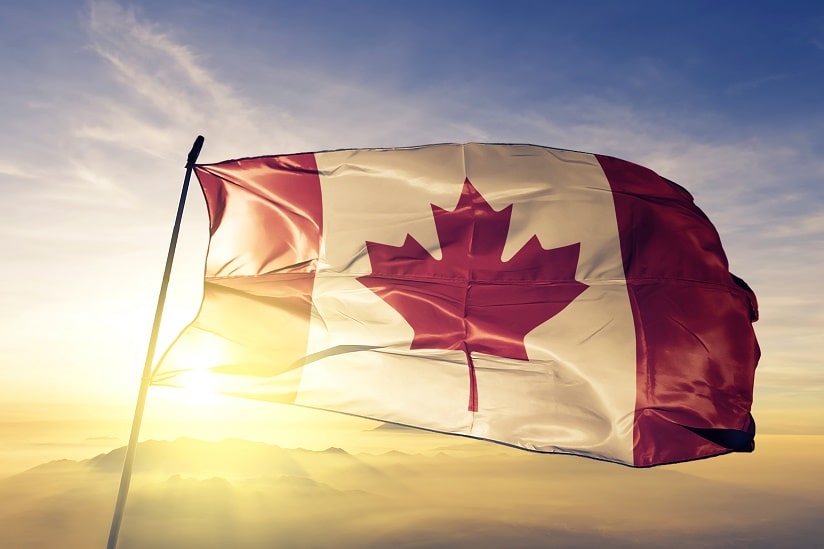 You'll need to determine your Canadian residency status before you can file your tax return.
It's important to file your return under the correct residency status so that you can remain compliant with the Canadian tax authorities.
There are a number of factors to consider when determining your residency status including:
the residential ties you have in Canada
the purpose and permanence of your stays abroad
and your ties abroad
If you've never before filed a tax return in Canada, you're on a 1 or 2 year Working Holiday Visa, and you plan on staying for that amount of time and then leaving Canada, it's very likely that you should file as a non-resident for tax purposes.
In short, you are a non-resident for tax purposes if:
you normally, customarily, or routinely live in another country and are not considered a resident of Canada
Or
you do not have significant residential ties in Canada
And
you lived outside Canada throughout the tax year
Or
you stayed in Canada for less than 183 days in the tax year
Alternatively, you are considered an ordinary resident in Canada for tax purposes if:
Canada is the place where you, in the settled routine of your life, regularly, normally or customarily live.
And generally, residents can tick the majority of the boxes below.
You should have the following residential ties to Canada:
Significant ties
A spouse or common-law partner
A house or apartment (own or renting)
Dependants
Secondary ties
You are planning on staying in Canada past your working holiday visa and are applying for Permanent Residence
Canada should be the place where you customarily live
If any of the above residential ties are unfamiliar to you and you're on a working holiday visa, you should file as a non-resident.
What happens if I don't file a Canadian tax return?
If you owe tax to the Canadian Revenue Office and you don't file your return, you may be hit with fines and penalties.
The typical penalty is 5% (plus 1% of your balance owing for each full month your return is late, to a maximum of 12 months) on top of anything you may owe to the Canadian government.
However, if you are entitled to a tax refund, you will not face a fine for missing the deadline.
I finished my Canadian Working Holiday years ago and I never filed a tax return. Is it too late to get my tax back?
Not necessarily!
You can claim your tax refund for up to 10 years after the end of the tax year. For example, the deadline for claiming a refund for the 2011 tax year is December 31st, 2021.
Want to claim a tax refund from Canada?

What is the easiest way to file a tax return in Canada?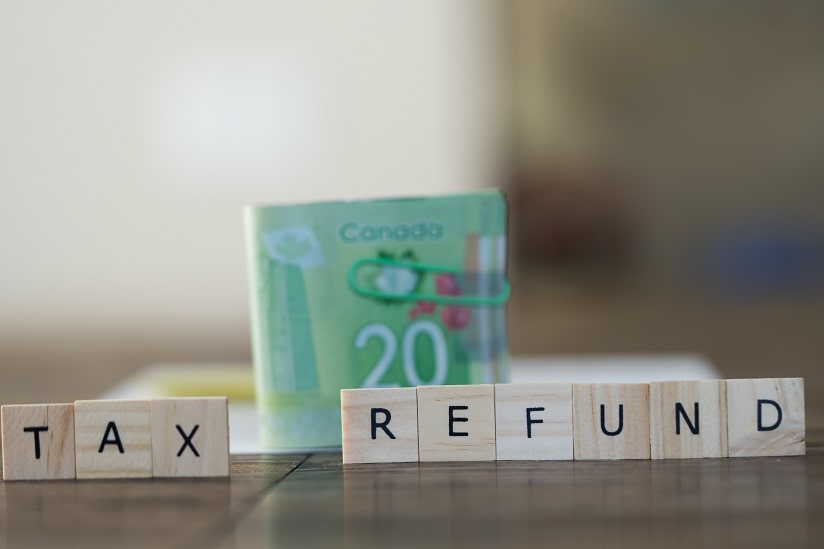 The easiest way to file a tax return is to contact a tax agent and let someone else handle the paperwork for you!
For example, Taxback.com will:
Handle the paperwork and file your tax return for you
Determine whether you are a resident or non-resident for tax purposes in Canada
Review your personal circumstances and ensure you avail of any tax deductions you're entitled to
Ensure you receive your maximum legal tax refund and remain compliant with your visa conditions
Plus, if you've lost your T4 or any other important documents that you will need to file your tax return, their tax team can help you track them down.
And if you have already left Canada, they can transfer your refund to your bank account anywhere in the world.
Want to claim a tax refund from Canada?