Deciding to leave your home and study abroad is a huge step. This may be one of the most exciting experiences for any college student.
There are many advantages of studying abroad like improving your language skills, experiencing a different style of teaching, learning about a new culture, enhancing your network and many more.
With a lot of good options to choose from, if you are interested in studying abroad, it can be hard to know where to go.
Every year, more than 642,000 foreign students travel from around the world to study in Canada. And it is easy to see why.
Some of the benefits of studying in Canada are high-quality education, affordable tuition fees and degrees that are internationally recognised. And this is just the tip of the iceberg of the reasons why international students thrive in Canada!
In this guide, we'll outline 10 reasons why you should choose Canada as your international student destination.
---
Register for your WHC Jobs Kit for lists of the top ski resort employers in BC and Alberta, our working holiday jobs search tool and much more!
---
1. High-quality education and excellent standard of living
Canada is known internationally for its excellent education system and world-class universities and this is one of the most important reasons why so many international students come to Canada.
A degree from a Canadian university stands for excellence and the diplomas are recognized globally.
The Canadian education system uses cutting-edge technology and the country offers some of the highest standards of living in the world.
---
You May Also Like:
HOW TO FILE YOUR CANADIAN TAX RETURN AS AN INTERNATIONAL STUDENT IN 2021?
---
2. Affordable fees
The cost of tuition fees is a significant obstacle for most students who want to study abroad. When compared to the USA, UK or Australia, prices in Canada are much more affordable.
For example, for undergraduate courses in Canada, tuition fees range between $5,000 – $20,000 per year.
For undergraduate courses in the USA, tuition fees start from $23,000 per year and the country is known to be one of the most expensive countries to study in for international students.
In Canada, you can apply to a range of scholarships which could potentially cut down your educational expenses even further.
Some of the most affordable university cities are:
---
Read Also:
Planning a Мove to Canada? Here's Everything You Need to Know
---
3. Work while you study
Despite Canada being quite an affordable option for many students, studying abroad can still be expensive.
The good news is that international students are entitled to earn income and to work up to twenty hours per week during school terms and full-time during breaks like the summer vacation. Plus, you don't need a work permit to work while studying.
4. Live in a safe country
Canada is a safe and progressive society.
Besides being the #1 country in the world for quality of life, Canada is also recognised as one of the safest places to live around the world.
With low crime rates, Canada is second behind Switzerland on the list of the world's safest countries.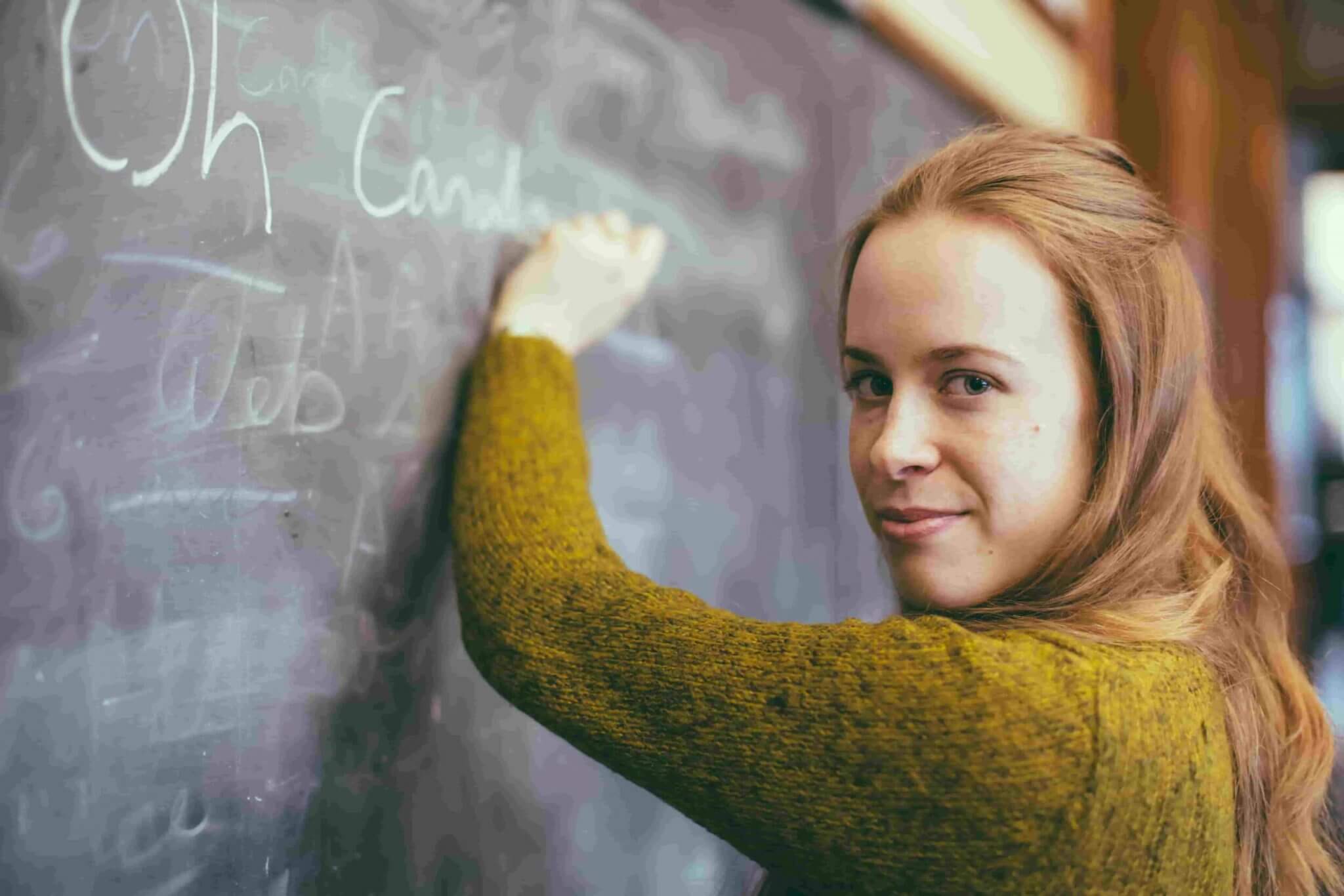 5. Job offer after graduation
After you graduate, you will enter the Canadian workforce and it is possible that you can get a job offer. Many companies in Canada are looking for new talented individuals.
Besides this, your permanent residence can be sponsored by your company for the position and this will save you money during the immigration process.
---
You May Also Like:
TOP 10 TIPS FOR A CANADIAN RESUME
---
6. High-tech, modern country
Canada is among the top innovative countries in the world according to the Global Innovation Index.
Giant tech firms like Google are hiring and job opportunities have increased tremendously.
Canada has enhanced its reputation for excellence in categories such as telecommunications, animation, advanced software, medical devices, aerospace, biotechnology, microelectronics etc.
7. Possibility of immigration
There are two main immigration paths for students after education in Canada:
For instance, the Post-Graduation Work Permit encourages graduates to stay in Canada after they finish studying.
Meanwhile, in the Express Entry scheme, students and professionals with work experience and skills are invited to be permanent resident of the country.
8. Excellent health care
Canada also boasts a world-class healthcare system at a cost that is quite inexpensive when compared to many other countries.
9. A beautiful country with four seasons
Canada is known for its extended coastline, natural beauty and four distinct seasons. Besides big cities, Canada has many thriving provincial and national park systems.
The country offers something for everyone, including indoor and outdoor recreational activities at a low cost.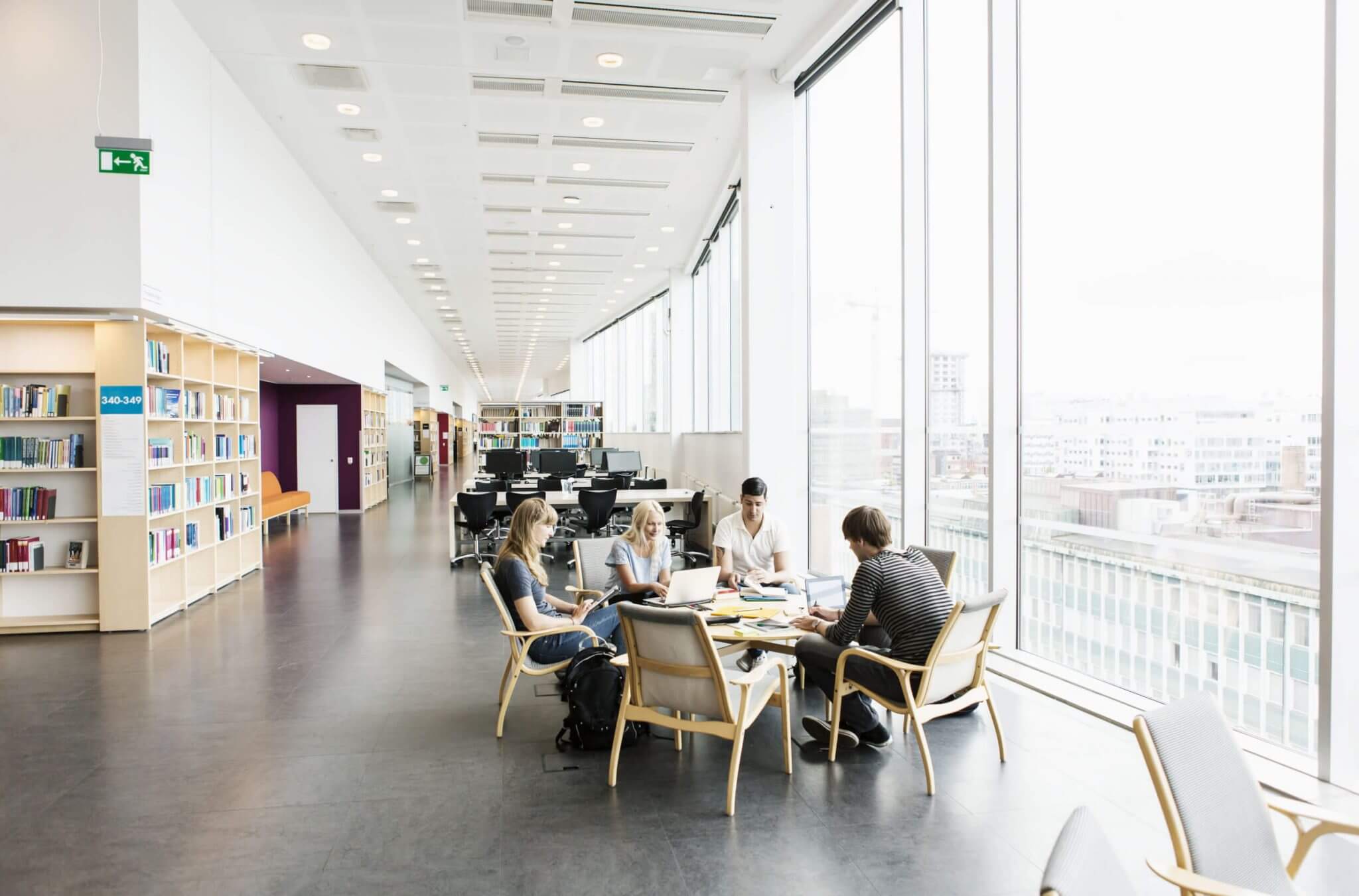 10. Big tax refunds!
Many international students in Canada are entitled to claim significant tax refunds at the end of the Canadian tax year.
In fact, the average amount refund is €998.
To get your tax back, you have to file a tax return.
If you are not sure how to file your tax return, you can enlist the services of a tax refund company that can help you claim your tax back and seek professional help.
For example, you can easily file your Canadian tax return with Taxback.com. Their team will take care of all the paperwork and transfer your maximum legal tax refund straight to your bank account.
Why apply with Taxback.com?
Stress-free online service – no complicated forms
You'll receive your maximum refund
Your refund will be transferred to your bank account anywhere in the world
---
You May Also Like:
TAX TIPS FOR STUDENTS IN CANADA
---