The process of moving to Canada for the first time is anything but simple, but with a little help, the process can go off without a hitch.
This is why we've created this handy guide.
Canada is considered one of the most popular immigration destinations in the world.
Between 2017 and 2020, Canada will welcome around one million new permanent residents.
And the majority of them will be selected for their education level, language skills, employment prospects, age, etc.
Before moving to Canada, you will need to determine your visa eligibility and find out which immigration program is right for you.
There is a lot to consider when relocating to Canada, and we are trying to cover the most important information you need to be aware of in advance.
Thousands of immigrants move to Canada, because of the country's strong economy.
But no matter how attractive the promise of a well-paid job may be, many find the first six months challenging.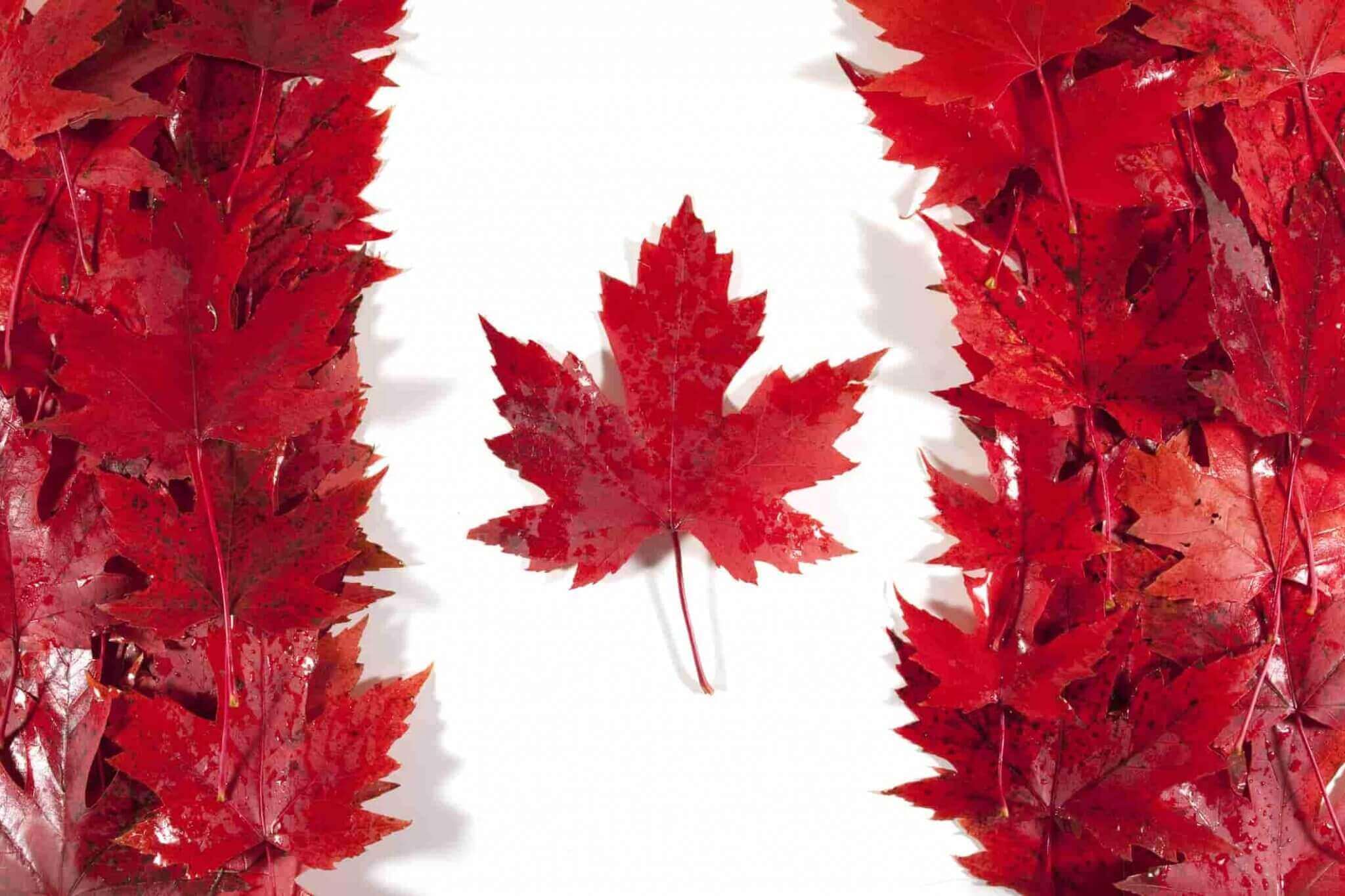 Canadian visas and work permits
There are two ways of moving to Canada – economic immigration and family reunification.
For family reunification, you must have a relative in Canada, who is either a permanent resident or registered under the Canadian Indian act and is at least 18 years old.
Most people who are looking to relocate in Canada are applying for an International Experience Canada visa, Express Entry or Study Visa.
Canada also encourages new permanent residents through its Start-up Visa program, for those entrepreneurs who want to invest in the country.
International Experience Canada (IEC) visa
This is a working holiday visa which allows people (18- 35 years old) to work in Canada for up to two years from over 30 countries.
The visa has three subcategories- Working holiday visa, Young professionals and International Co-op (Internship).
The requirements for a working holiday visa and eligibility criteria vary slightly according to the country you are from.
Some of the main working holiday visa requirements are:
be aged between 18- 35 ( in some countries 29 or 35 is the age limit)
hold a passport from an eligible country which is valid for the duration of stay
not have participated in the Working holiday category of
International Experience Canada (IEC)
have the equivalent of CAD $ 2,500
have a round- trip ticket or sufficient funds to purchase one
be a citizen of a country which has an agreement with Canada
Canada working holiday visa eligible countries: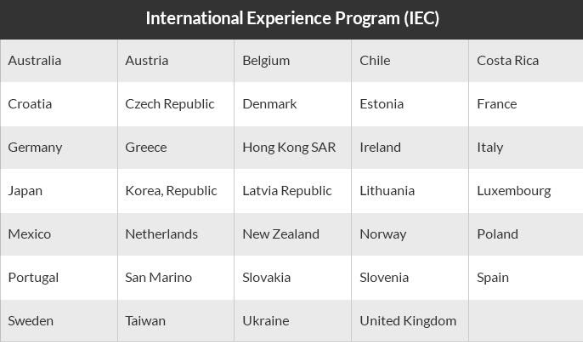 Student visas
If you want to move to Canada for further studies, you should apply for a student visa.
In order to study in Canada, you will need a Canadian study permit, which serves as a Canadian student visa.
You do not need a Canadian study permit if your course lasts six months or less.
Express Entry visa
The Express Entry system allows applying for permanent visas online. There are three types of programs that you can apply for:
Federal Skilled Workers (FSW)
Federal Skilled Trades (FST)
Canadian Experience Class (CEC)
Express Entry is open to skilled applicants who have taken one of the following official language testes in either English or French:
French Certification Exam, or Test d'Evaluation de Francais (TEF)
International English Language Testing System (IELTS)
Canadian English Language Proficiency Index Program (CELPIP)
To check your eligibility for one of the three Express Entry programs, start by reviewing the Express Entry Visa Requirements.
Canadian Social Insurance Number
The first thing you need is your Social Insurance Number (SIN).
The process is easy, you just need to visit the closest Service Canada office with your Passport and Visa.
This is a 9 digit number that you need to work in Canada. A SIN can legally be used by only one person.
Gather important Canadian documents:
You will need certain official documents in order to enter Canada:
Confirmation of permanent residence and a Canadian immigrant visa for every family member
A valid passport for every family member
Two copies of a list of all the personal items you are bringing with you
Тwo copies of a list of all the items which are arriving later, plus their money value
---
You May Also Like:
50 THINGS I WISH I KNEW BEFORE MOVING TO CANADA
---
Renting a home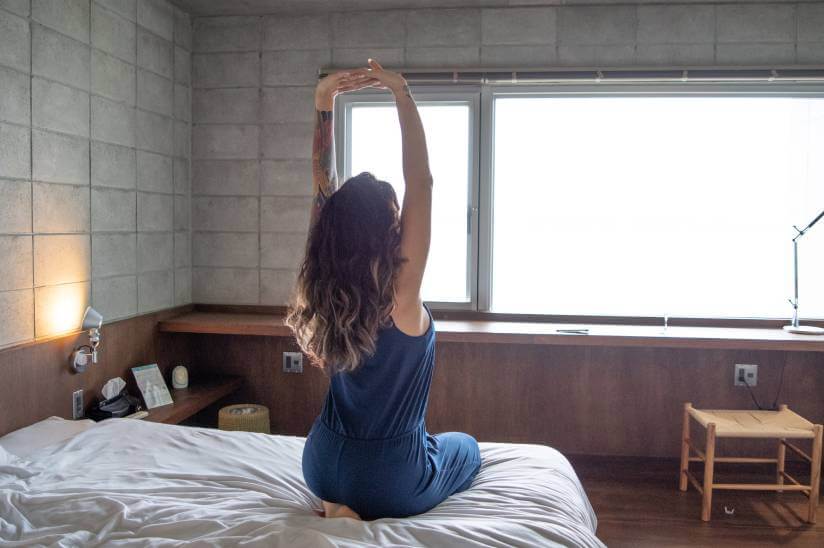 Toronto is the most expensive city in Canada in which to rent a one-bedroom apartment (expect to pay $2,020).
Vancouver is not far behind at $2,000. The most affordable city to rent a place is considered Montreal.
Prices here usually come in at $809 for a one-bedroom apartment.
Newcomers to Canada who are looking for more affordable rental prices should look towards smaller cities in Ontario and Quebec.
Almost all rental properties in Canada are without furniture, which is adding a substantial amount to initial costs.
But don't worry, you can find great value on sites like Craigslist.
It's important to have a place before arriving in Canada, even if it's just somewhere for the short-term.
You can find accommodation in Canada on websites like:
You need to be aware that rentals in Canada start on the 1st of every month, so it's a good idea to arrive roughly two weeks before the end of the month.
Kijiji is one of the best sites to find a job, a house or furniture.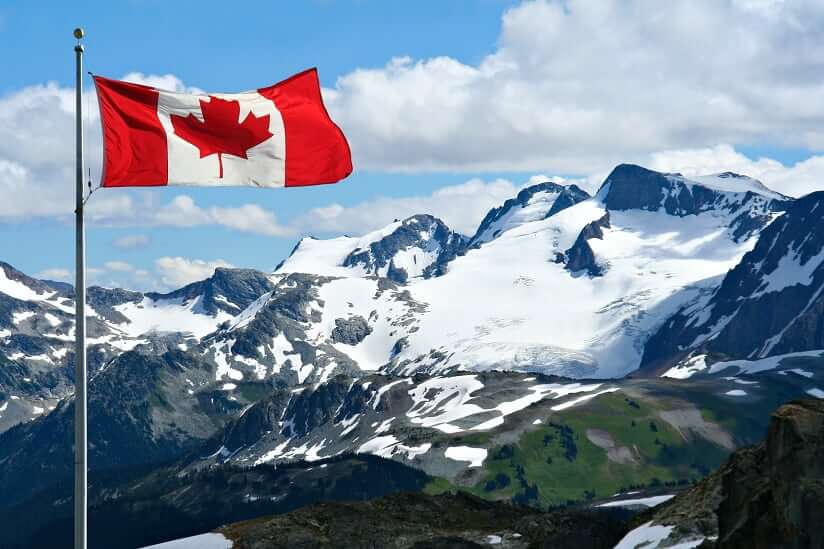 Find a job in Canada
If you haven't landed a job prior to entering the country, there are some sites to help you:

Take a look here for more working holiday jobs.
When is the best time to arrive in Canada?
Spring/ Summer is the best time to arrive in Canada.
Companies will rather start the hiring process in March/ April than during the winter period.
Writing a Canadian resume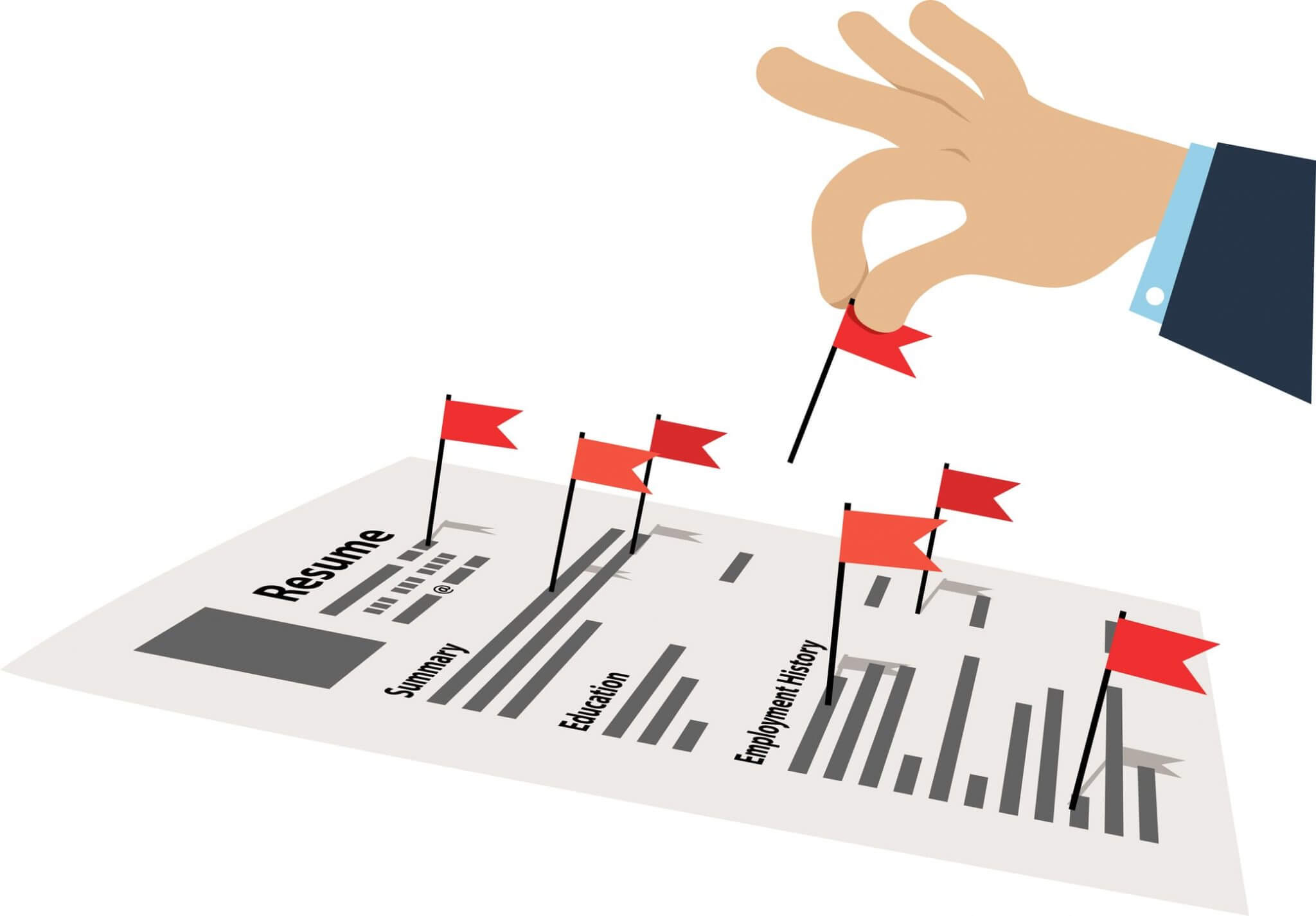 Employers usually want a Canadian address, so that being said it could be difficult to apply for jobs before leaving for Canada.
Your CV needs to be written according to Canadian standards, or you are far from impressing employers. Different styles of resumes, cover letters and CVs can be an obstacle for those looking for employment.
Jobseekers must have their resume on LinkedIn as well, and attend networking events, as networking plays a much bigger role when looking for a job.
---
You May Also Like:
CANADIAN RÉSUMÉ GUIDE
---
Opening a Bank Account
Opening a bank account in Canada is a must.
The five major banks are Royal Bank of Canada (RBC), Toronto-Dominion Bank (TD), Bank of Nova Scotia (Scotiabank), Bank of Montreal (BMO), and Canadian Imperial Bank of Commerce (CIBC).
Opening a bank account in Canada can be challenging if you're not yet a resident.
You'll need proof of identity documents, immigration documents, a government-issued reference number and an address.
However, it's not impossible, and you will need to contact a Canadian bank and request their assistance.
The cost of living in Canada
How much does it really cost to live in Canada? The cost of living in big cities is high compared to rural areas.
The public transport per trip is C$3.15, fuel is C$4 per gallon.
An average restaurant meal is around C$15 and a cup of cappuccino C$3.50.
According to government statistics from 2016, the average household can expect to spend about C$ 168 a week on household groceries.
Alcohol is more expensive too. A bottle of wine will be at least C$ 18 and C$ 10-13 for a six-pack of beer.
When it comes to how much you earn, the salaries across the country are on the rise.
The average Canadian earned salary is C$ 996 per week as of January 2019.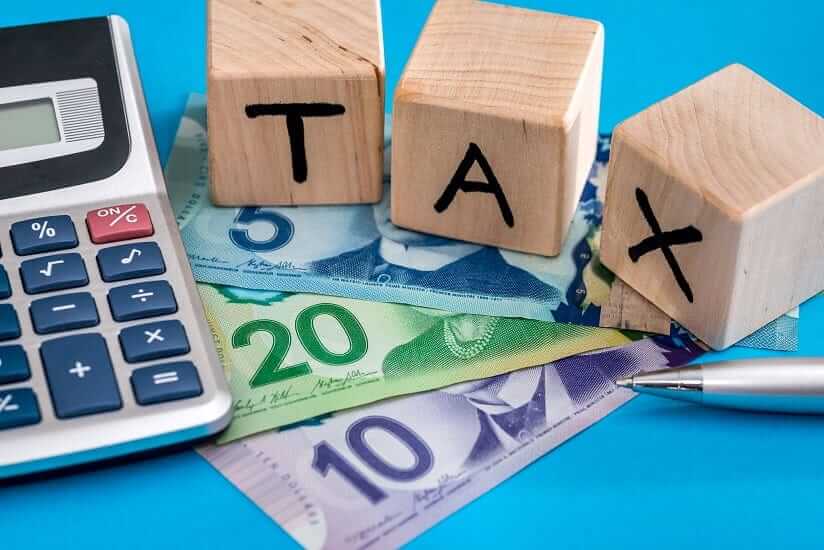 Canadian Taxes
Taxation in Canada is handled by the Canadian Revenue Agency (CRA).
Canadian income tax rates vary depending on the income you earn, and you pay different rates on different portions of your income.
The Canadian tax system is a progressive system, meaning low-income earners are taxed at a lower percentage than high-income earners.
In 2020, Canada's Tax Brackets are:
15 % on the first $ 48,535 of taxable income.
20,5 % on the next $ 48,534 of taxable income
26 % on the next $53, 404 of taxable income
29% on the next $ 63,895 of taxable income
33 % of taxable income over $ 214, 368

*Keep in mind that all provinces and territories have their own tax brackets.
Every year thousands of working holidaymakers overpay tax in Canada and are entitled to a tax refund when they file a tax return.
A quick way to check whether or not you are due a tax refund is by using Taxback.com's online tax calculator.
Taxback.com's average Canadian tax refund for working holidaymakers is $998!
Want to claim a tax refund from Canada?

Weather in Canada
Canada has 4 seasons. Winters can be harsh and temperatures can drop to -15°C and -35°C depending on the province you're in.
In the summer you could enjoy temperatures of 25-30°C.
Healthcare in Canada
Contrary to popular belief, the top-notch health care system is not completely free.
It is important to note that provincial cover may only begin after a few months in some provinces.
It's advisable to arrive with at least six months of international health insurance.
This applies to all temporary residents, including those on working holidays and student visas.
Driving licenses in Canada
Keep in mind that many of the tests you have completed in your home country may not be valid in Canada.
Each province has different rules for getting a driving license in Canada.
Depending on which country you are coming from, you may be able to exchange your driving license for a Canadian one, without the necessity to pass any road tests.
You will need to familiarise yourself with the requirements in your new province.
Canadian cuisine
The foods you must try are Poutine, Bannock, Beaver Tails and Canadian Caesar cocktail.
Take a look here for more information on Traditional Canadian Dishes you should taste.