Here are some of our top tips on how to do Whistler on a budget and survive if your suitcase isn't stuffed with cash!
Life in the Whistler bubble may not be cheap, but it is always a good time. There are however some ways for you to get in on all the fun for less, or even better – for free!
When you hear the word 'Whistler', what's the first thing that pops into your mind?
It's skiing, right?!
No surprises there. After all, Whistler is world-renowned as a fantastic ski resort. And thousands of working holidaymakers from around the globe pinpoint Whistler for this exact reason.
What better place to enjoy the slopes, nightlife and earn a few bucks on the side?!
But while there are many pros to setting up a working holiday base in Whistler, there is one significant con. The cost.
Full to the brim with luxury hotels, retail shops, and expensive restaurants, the British Columbia town is not exactly the cheapest ski resort in the world. And don't forget the cost of an all-important ski pass can be quite substantial.
But you don't have to burn a big hole in your pocket to enjoy your time there.
With a bit of advance planning, you can enjoy Whistler on a budget. And here are our top 5 tips for saving money in Whistler.
Getting in Whistler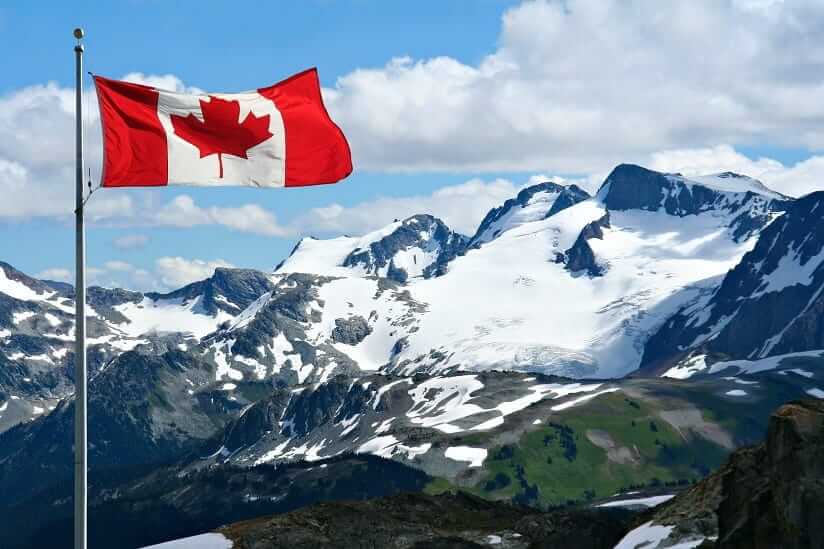 How are you planning to get to Whistler?
Many working holidaymakers fly into Vancouver and make their way from there. However, it is worth considering a detour on your route.
Flights to the north-west American city of Seattle can often be substantially cheaper (depending on when you want to go). So, if you've got some time on your hands, why not consider a stop-off in the USA?
Drive time from Seattle to Vancouver is around three hours (or about four and a half if you travel by bus) with Whistler a further 1.5 hours down the road.
If you don't have a car for the Vancouver – Whistler trip, then the easiest way to get there is to take the Snowbus.
---
Register for your WHC Jobs Kit for lists of the top ski resort employers in BC and Alberta, our working holiday jobs search tool and much more!
---
Where to stay in Whistler for good money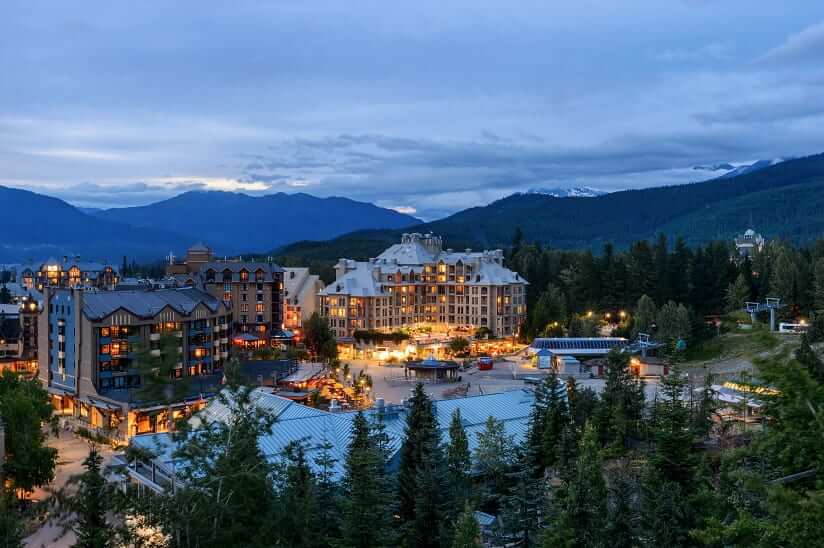 Beware! Accommodation in Whistler can cost a fortune, especially in the winter. The key to saving money is to shop around.
As accommodation is very scarce, it's a good idea to try to get yours sorted before you arrive. If that's not possible, you can book into a temporary option while you search for the best value accommodation for the longer term.
For temporary options, HI-Whistler hostel is one of the cheapest places to get some shut-eye after a long day on the 'pow'!
The hostel is located in the Whistler Olympic Village and was used as athlete accommodation during the 2010 Winter Olympics. Here you'll find everything you need including a self-catering kitchen, large dining room, TV lounge with flat-screen TV, games room, licensed café and board, and ski storage. Plus it's only a short drive from the slopes!
Or, if you're really looking to save some cash, why not try 'CouchSurfing'? Here you can connect with Whistler residents who offer free stays on their couches or in spare rooms.
A good way to start your search for a place to stay long term is to keep an eye on Whistler Rental Facebook pages.
Although the wages are often far from sky-high, one perk that many Whistler employers offer is to offer staff housing at a subsidized rate (as well as food, gear and the cost of a ski pass). So keep this in mind when you're on the job hunt.
Getting your ski pass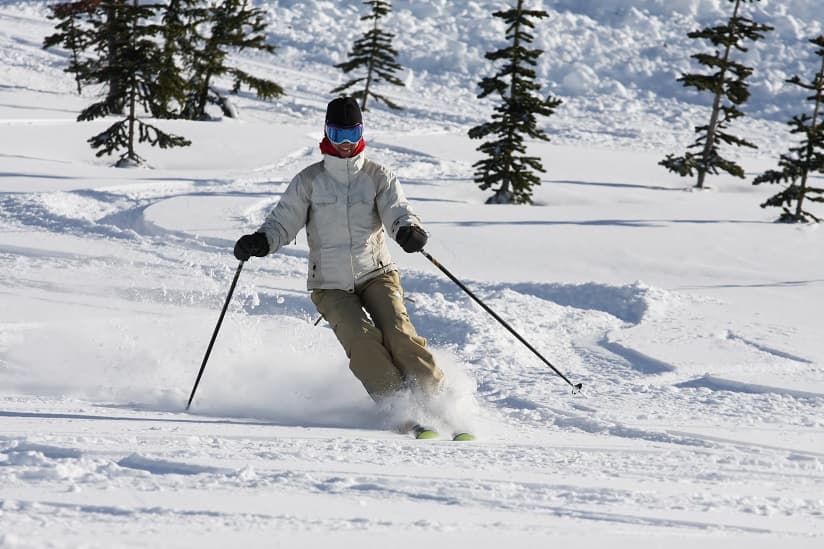 It's likely you'll want to hit the slopes pretty soon after you arrive in Whistler. To do this you'll need to get your hands on a ski pass and, unfortunately, they aren't cheap! Often they come in at around $1,000 – $2,000 for a season pass.
But there are some ways to reduce your ski costs.
For starters, if you are travelling through Vancouver, you can purchase single-day passes in 7-Elevens at a cheaper rate than the resorts in Whistler.
Another option for cutting costs is to pre-purchase your tickets online on the Whistler Blackcomb website. You can also make some significant savings if you opt to ski later in the year. Once Whistler closes in April, lift prices drop significantly for Blackcomb-only skiing.
Or you could save money by settling for a half-day pass and just go skiing in the afternoon.
But if you're determined to ski from the start of the season until it's close, the Whistler Experience Spirit Pass is a cheaper ticket option than most.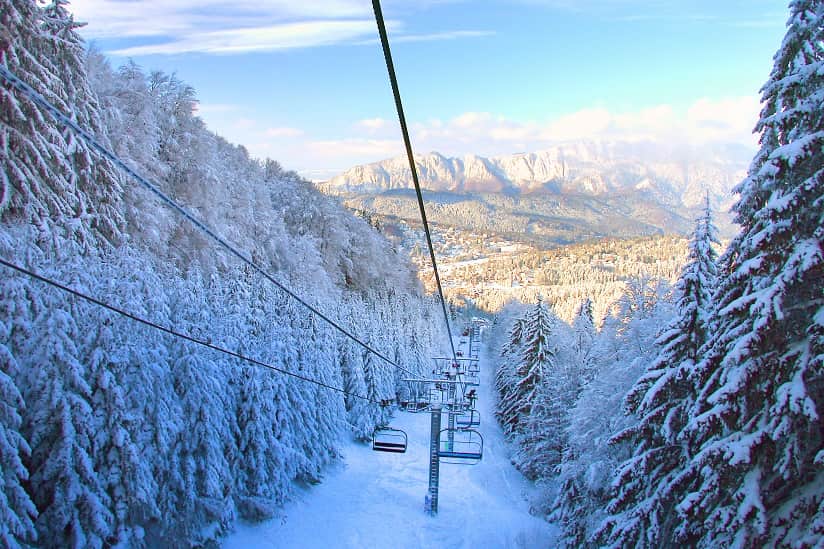 Overall, if you want to save some money on skiing, just make sure you don't buy a same-day pass in high-season at the ticket kiosk as this will be the most expensive option.
Aside from ski passes, ski and snow gear can also be very expensive too. Renting gear for the day can cost between $100-$200 but most people can purchase what they need for less than $300 – as long as you're happy to buy your gear second hand. The Whistler Buy & Sell Facebook page is a fantastic resource to use if you're hoping to pick up good value second-hand gear.
Websites such as craigslist can be very helpful for finding what you need for the slopes at cheap prices. Be sure also to look for garage and car boot sales and to check out Facebook groups to find good value.
Get a free or discounted season pass
Whistler Blackcomb staff receive a free season pass, but if you work for another local Whistler or Pemberton business you can often still get a season's pass at a discounted rate through Whistler Chamber of Commerce.
Their Whistler Experience program is a series of training sessions and once you have completed one of these which are usually around 1.5hrs you then receive a $400 discount off your pass! Another option is to get your pass when the early bird rates apply, this is usually a couple of months before the season starts.
Things to do in Whistler away from the slopes
The good news? There are lots to do away from the ski slopes in Whistler. The better news? Lots of these options are cheap or even free.
For example, spring skiers can watch professional ski and snowboarding competitions and hear tons of bands in the annual World Ski & Snowboard Festival, which takes place in April. There are loads of ski and snowboarding competitions and free outdoor concerts to enjoy at the base of the Whistler Village Gondola.
After a long hard day on the slopes, a relaxing swim could be the perfect tonic. And you don't have to stay in a fancy hotel to enjoy a nice pool. Instead, check out the municipal Meadow Park Sports Centre.
Here you can take a dip in the big pool or relax in the hot tub, sauna or steam room. The complex also has an indoor skating rink, squash courts, and weight room. Adult admission starts at $8.50.
Or if you're looking for a good work out, pop into Core Gym. Here you can climb, take a fitness class, or exercise in the gym.
Snowshoeing is another reasonable cheap option for entertainment in Whistler, especially if you enjoy being out and about! You can hire snowshoes from the Hi-Whistler hostel (4hrs for $8 or 1 day for $12) and head out and explore the many trails in the area.
Cheap food and drink in Whistler
Once you come off the slopes, it's fairly likely you'll have worked up a considerable appetite. And there are some options for dining out on a budget.
Located in the heart of Whistler, at El Furniture Warehouse all food costs $4.95 including starters, main courses and sweet treats to finish off! Or if tacos are your thing, check out La Cantina where there are a number of options for as little as $3.25.
At Creekbread – grab an amazing pizza and a $10 pitcher! And every Tuesday night, Creekbread donates a portion of every Creekbread sold to a local non-profit so you can enjoy great value for a great cause.
If you're looking to party, Whistler is nearly as legendary for its nightlife as it is for its slopes!
There are a ton of pubs and club options and some will be easier on your wallet than others. Dubh Linn Gate Irish Pub, Brewhouse, and Rolands are all great choices if you're on the look-out for a good atmosphere and reasonably priced drinks.
It's also a good idea to keep an eye on the Whistler Bites website as it's full of great food and drink deals.
Volunteer
As a volunteer you get many perks and freebies, for example as a Whistler Blackcomb vollie you can get a free winter season pass – all you have to do is to commit to 23 days throughout the season and you can ride and hike for free all year!
During festivals like Crankworx and Whistler Film Festival you as a volunteer get to be a part of the festivities, free swag – anything from bike park tickets to GoPros, watch some movies for free and there's always a great volunteer party at the end.
And a few more tips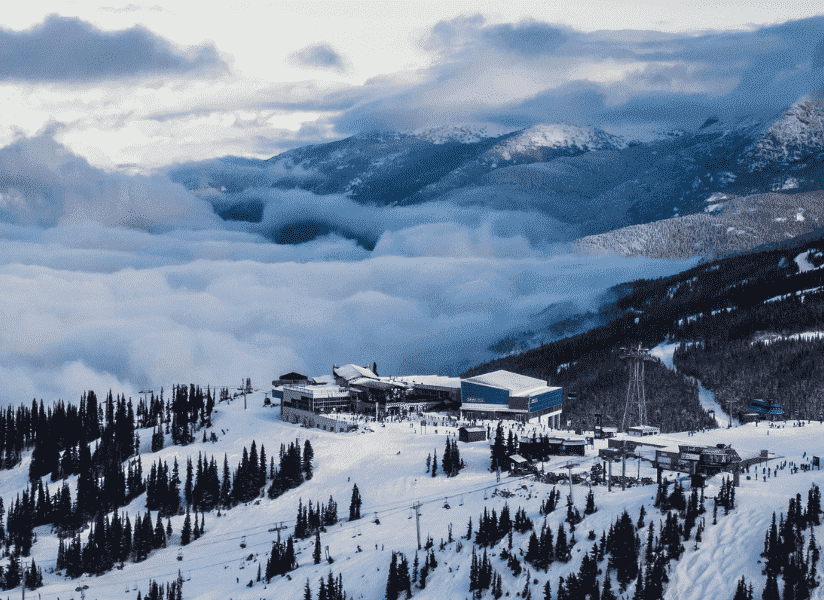 Float your boat
For around $20 you can pick up one of the infamous Explorer 200's and with a bit of care (and luck!) it will be your best friend all summer long. Or you can rent paddleboards, kayaks, and canoes down at Alta Lake.
Floating on one of the many lakes around Whistler is a summer must and don't forget to give the River of Golden Dreams a go! Just remember – take nothing but pictures, leave nothing but footprints!
Outdoor Concert Series
Throughout the summer there are several free concerts at Whistler Olympic Plaza and you can see and hear artists like Blue Rodeo, Save the Whale and the Vancouver Symphony Orchestra to mention a few.
Competitions and shows
Fire and Ice Show, King of the Rail, Longboard Races, Crankworx, Whistler Ski & Snowboard Festival.. These are just a few of the many events that put on free shows and you can normally watch all races and competitions for free.
Go on a Brewery Tour
For a mere $15.95 you get not only a tour of this brewery that was established in 1989, but also 4 delicious samples of their finest brews.
Locals Deals
Companies such as Blackcomb Snowmobile offer locals discounts on fun adventures such as cat skiing for only $299 when you're on their local standby list.