This is a ravishing city for anyone searching for some outdoor adventures. There are a wealth of experiences and locations to explore and discover in Halifax, whether you are a visitor or you live there.
In this guide you will learn about some of the best outdoor activities in Halifax:
The best beaches
The best hiking routes
The best waterfalls
If you have never been to Nova Scotia, you will be stunned by the landscapes and scenery including lakeside walks, coastal cliffs, calm woodland, and secluded coves.
There's just no shortage of beautiful views!
It's no wonder also that Halifax has an abundance of great beaches with white sands, crystal clear waters, and world-class surfing conditions, as it is almost completely surrounded by the ocean.
We've compiled a list of exciting, one-of-a-kind outdoor activities in the Halifax area, so mark your calendar and get out there to appreciate the city's scenic trails!
1. The best beaches in Halifax
If you are in Halifax, you are never far from the ocean. How amazing that is!
When the sun shines, Halifax comes alive, and going to the beach is a great way to soak up the rays while socializing with vibrant people. It's beach time!
The extensive coastline of Nova Scotia is dotted with hidden coves, grassy sand dunes, and spacious beaches.
Halifax is near numerous, beautiful public beaches which are within around an hour of driving.
Most of them are clean and family-friendly. They may become crowded throughout the summer, so we advise visiting them during the weekdays or evenings.
Some of the best beaches in Halifax are –
McNabs Island Provincial Park, Chocolate Lake Beach, Conrads Beach, Rainbow Haven Beach Provincial Park, Queen's land beach, Cleveland beach, and Martinique Beach Provincial Park to name a few.
So, grab your sunscreen, (even in the winter), and let's go.
We're sharing some of the best beaches in the Halifax region below.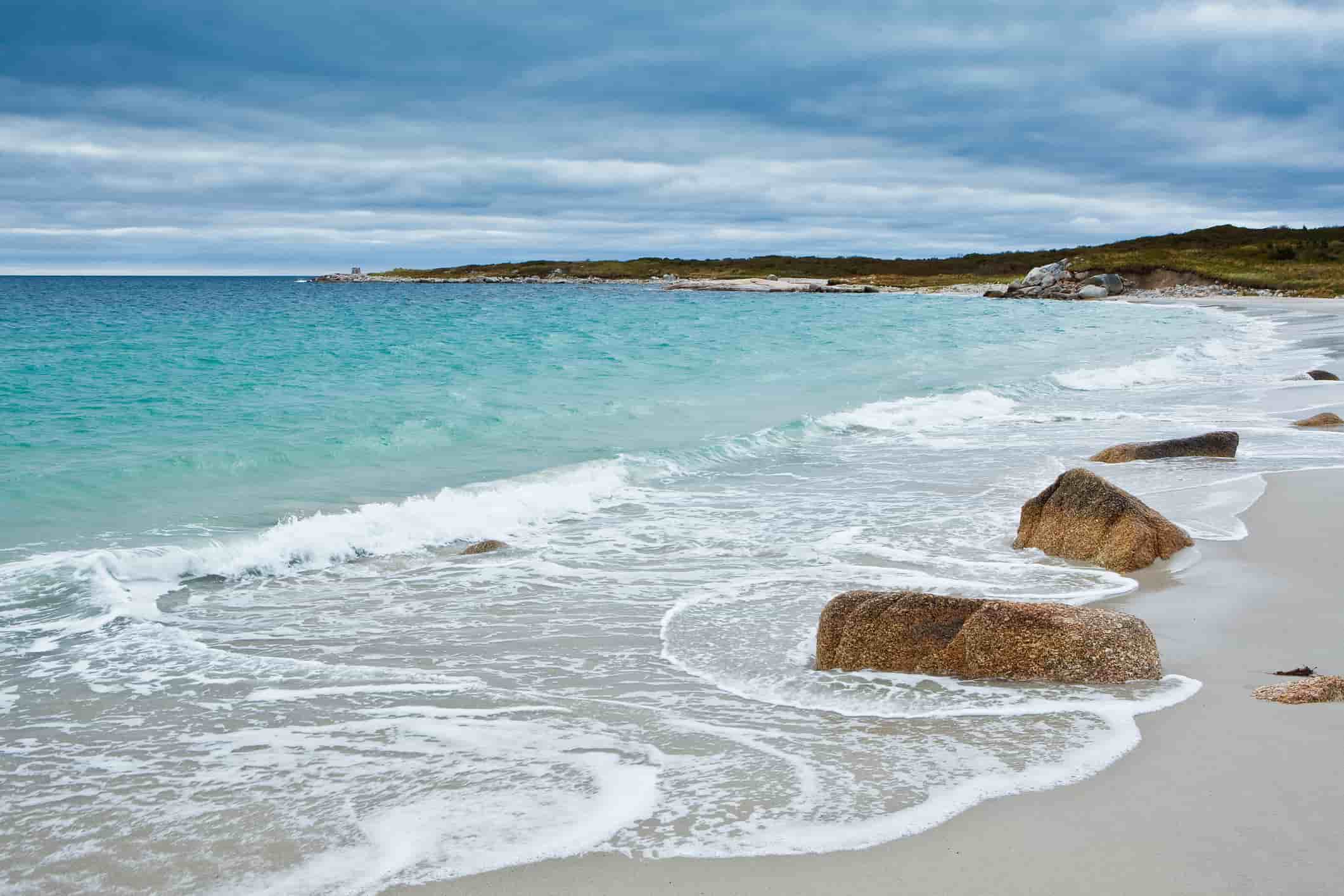 Crystal Crescent Beach Provincial Park
If you are looking for outdoor activities in Halifax, or simply respite from the big city, Crystal Crescent Beach is only a 35-minute drive from downtown Halifax.
It is a must-see outdoor attraction known for its scenic beauty.
Crystal Crescent Beach Provincial Park has three sand beaches, the second of which is dog-friendly and the third one is for those who love nudism. All of them are great for snorkelling.
The Pennant Point trail is a popular destination and a wonderful hiking path in this area.
It spans more than 11 kilometers and can be difficult for inexperienced hikers.
Bear in mind that restrooms are limited, and there are no food stands on the beach, so bring your own water and snacks.
---
Register for your WHC Jobs Kit for lists of the top ski resort employers in BC and Alberta, our working holiday jobs search tool and much more!
---
MacCormack's Beach Provincial Park
But this is a park, not a beach! Well… yes and no.
It is located in Eastern Passage close to Fisherman's Cove.
MacCormack's Beach Provincial Park has an extensive boardwalk with coastal walking options and dazzling views of Halifax, and Lawlor Islands Provincial Park.
The colourful stores and restaurants reflect Nova Scotian seashore traditions in art and food.
If you are looking for a great walk with cool shops, it's definitely a good choice.
While the complete loop takes only 30 minutes, you could easily spend a day in this region shopping, wandering, bird watching, fishing, or relaxing on the beach.
As you go around the boardwalk, you'll notice well-built benches and covered picnic tables with fantastic views of downtown Halifax.
Lawrencetown Beach Provincial Park
This popular sand-and-cobble beach is known for its surf and is a popular destination for surfers who live in or visit the province.
So, if you are coming to Nova Scotia and want to check out the surfing scene, this is the place to go.
Surfing, windsurfing, kiteboarding, and extreme sandcastles are all popular activities there. It's where big kids hang out.
Lawrencetown is approximately 25 minutes from Halifax. To move around and find the best surf place on any given day, you'll need a vehicle because most surf areas are a few miles apart.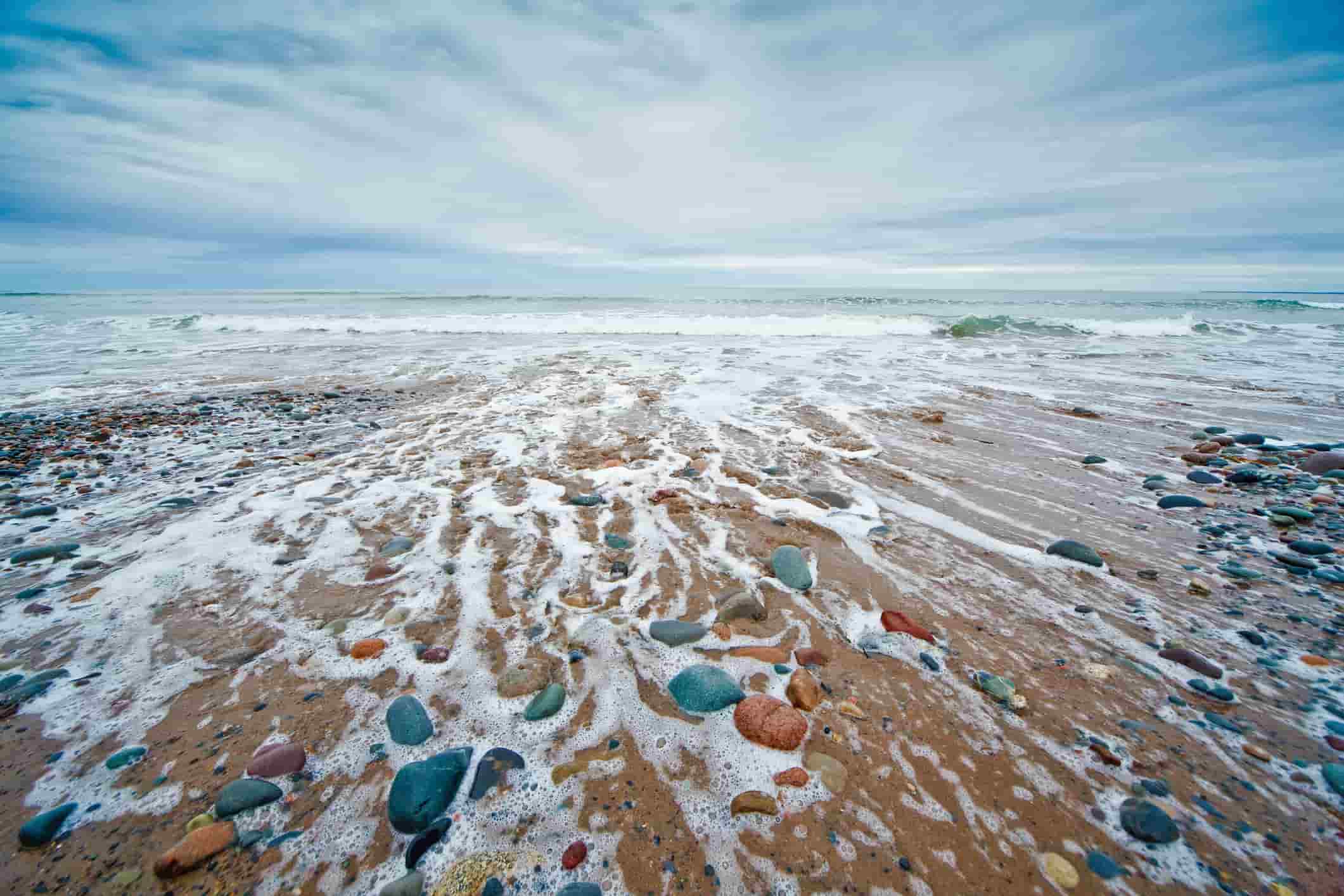 2. The best hiking routes in Halifax
Halifax is more than simply its incredible events, one-of-a-kind shopping, and world-class culinary scene.
The region has some fantastic hiking trails, and guess what? Many of them are only a 30-minute drive from downtown Halifax!
One of Halifax's most appealing features, for both residents and visitors, is its accessibility to nature.
This includes dozens of lakes, magnificent beaches, spectacular views, and hiking trails that connect it all.
Here are some of the best hiking routes in Halifax.
The Bluff Wilderness Hiking Trail
If you are looking for the most popular hiking routes in Halifax, you will definitely come across the Bluff Wilderness Hiking Trail.
This is a rocky, wilderness trail that spans 30 kilometers and is only for experienced hikers and each loop will take 3-4 hours to complete.
You will pass through a variety of landscapes, including hardwood and evergreen forests, lakes, and wilderness.
Because this is a wilderness trail, hikers should pack plenty of water and food, as well as a map and compass.
You can take your dog as well but keep it on a leash.
---
Read Also:
Top 10 Must-Visit Attractions In Halifax, Nova Scotia
---
Saltmarsh Trail
The Salt Marsh Trail of Cole Harbour is a well-known walk within the Halifax Regional Municipality, and for a good reason.
This is an excellent hike for both locals and visitors to Halifax, and the difficulty level is easy to moderate.
The trail is a pleasant experience for both hikers and bikers.
In the winter, this trail is a popular cross-country skiing destination.
The paths are 10.3 kilometers inland and 3.2 kilometers on a causeway in the Cole Harbour salt marsh, and they offer beautiful views and plenty of wildlife.
You can see in the salt marsh ducks, shorebirds, and several bald eagle pairs nests all around.
If you are a challenge seeker, you can undertake the 13-kilometre round journey or the 6.5-kilometer one-way hiking route.
The trail has markings on every kilometre to help you keep track of how far you've travelled.
This Halifax hiking route is easily accessible and includes several parking areas.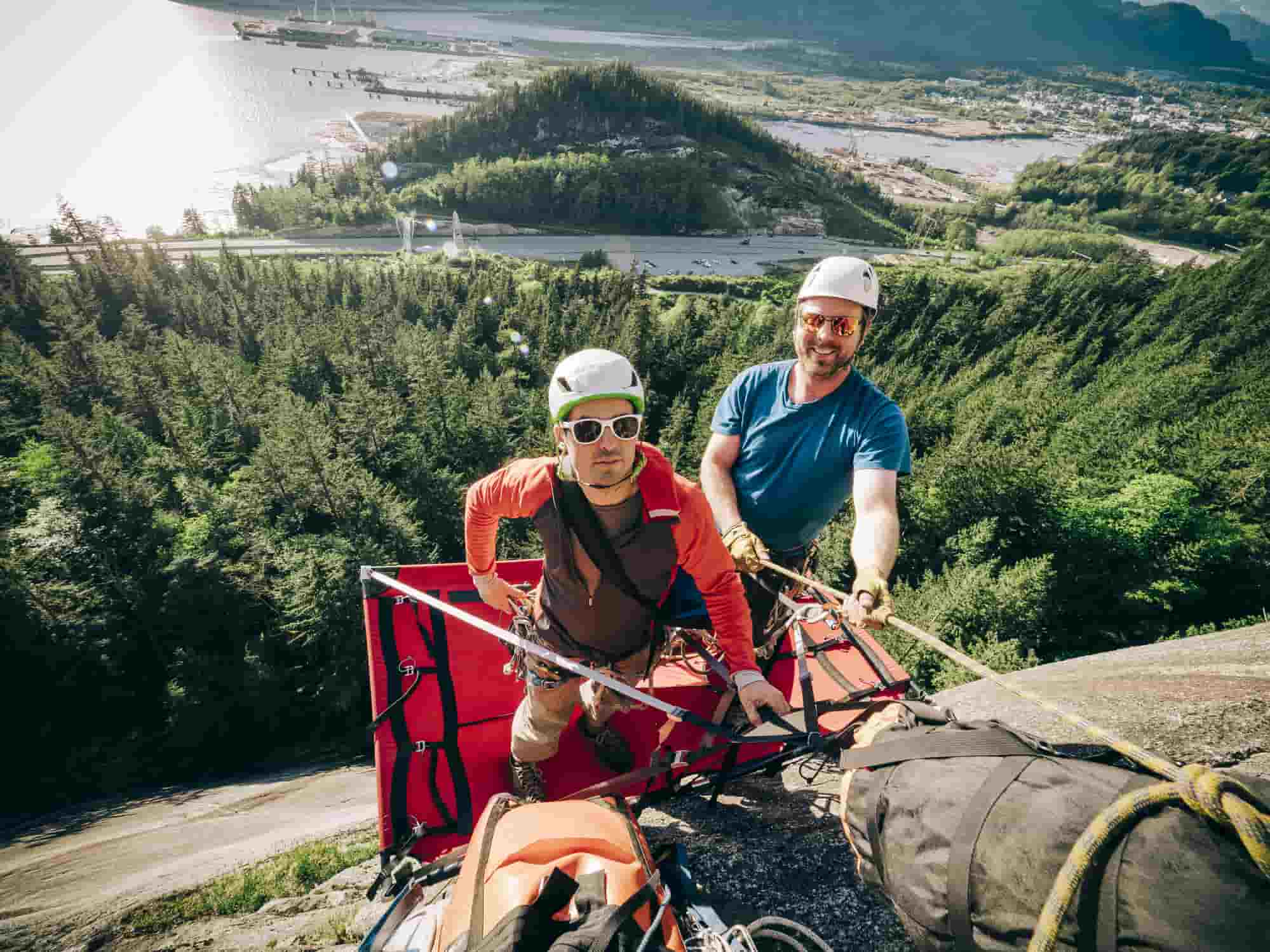 Long Lake Provincial Park
Long Lake Provincial Park is ideal for a day getaway to the beach or a week-long camping trip with family and friends.
Its beautiful hiking route and pristine lake are ideal for going outside and enjoying some summer swimming or magnificent walks at any time of year!
During the warmer months of the year, there are various activities to choose from, such as kayaking and canoeing, fishing, windsurfing, and waterskiing.
When the temperature cools down, you may enjoy skiing, as well as ice fishing.
The area is easily accessible by vehicle or bus from downtown Halifax, with various entry points and plenty of properly marked trails and roads.
3. The best waterfalls in Halifax
It's good to be able to get away from the rush and bustle of city life every now and again, and the Halifax region has so much to offer in terms of outdoor activity.
With Nova Scotia's unique landscape, it's no surprise that there are so many waterfalls around the province.
Some of them can be found in provincial parks, but you may need to go into the forests to find them.
If you intend to visit these waterfalls, make sure to dress appropriately.
Visiting the waterfalls in the surrounding area is an excellent way to get to know the Halifax area and add some adventure to your day.
Here are some of the most beautiful waterfalls that you can visit and explore in the Halifax region.
Pockwock Falls
This popular waterfall is a short hike to a beautiful waterfall near Halifax.
It is a great destination if you don't have time for a long drive. During spring, the rush of the water is especially impressive.
The waterfall is easily accessible.
It's a 1km walk down an old dirt road from the parking area to the bridge, where you can then proceed upstream for 50-100m.
There is no official route, although the falls are easy to find.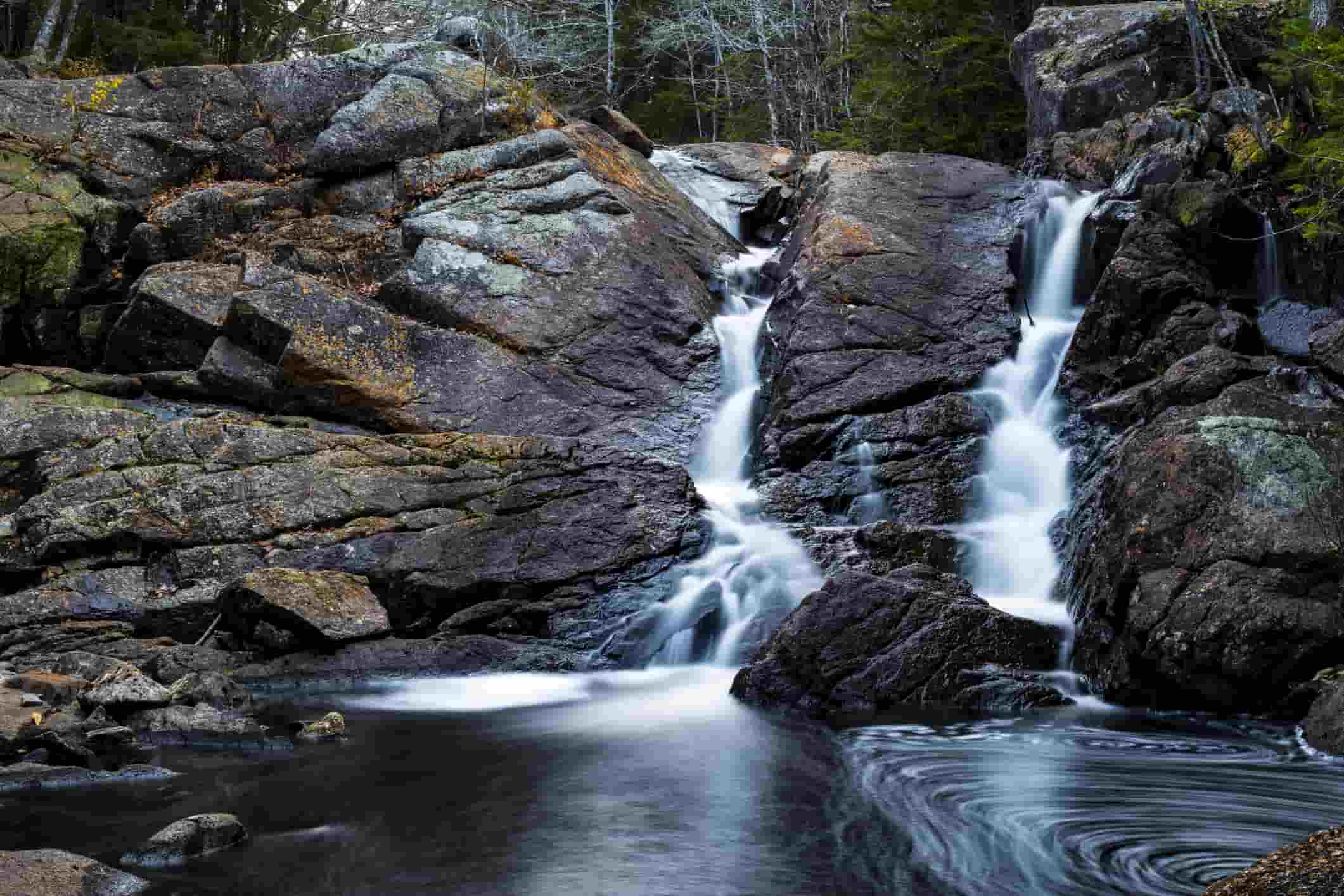 Wentworth Falls
The Wentworth waterfall is beautiful, but what will really take your breath away is the cave at the top of the falls.
This magnificent waterfall has a nearly 60-foot plunge that pours in all directions across the rock.
Wentworth Valley, only an hour and a half from Halifax, is ideal for a fall day trip, with plenty of hiking paths and natural treasures to enjoy.
Try the Wentworth Hostel Trail, a 15-kilometer hike through lovely hardwood hills along old logging roads that lead to the breathtaking Wentworth Falls waterfall system!
Another option is to park your car where the Wentworth Valley Hotel once stood, then walk 400 meters to the logging road that leads to the falls.
North River Falls
Nova Scotia's highest waterfall is 1000 feet and is breathtaking – both in terms of its beauty and the effort required to reach it.
The trek is a well-kept track in North River Provincial Park and Wilderness Area.
The hike is one of the more difficult. It's a seven-hour hike.
The trek is nine kilometers each way (18 kilometers total), with a hiking time of roughly six-seven hours depending on your skill level.
Be prepared to scale and scramble across banks, bring plenty of food and water, wear good hiking shoes (waterproof), and make sure you have enough daylight.
If you want to go on an exciting working holiday in Canada and see and experience some of the above-mentioned destinations, you'll need a visa for your stay in the Great White North.
Who can assist me apply for my Canadian Working Holiday Visa?
Visa First has been providing visa and immigration services for over 17 years and is well-known in the industry for its fast and convenient service
Their visa specialists can handle all of the stressful documents and assist you in obtaining your Canadian working holiday visa with ease.
How can I apply for a Canadian visa?
Easy! To get started, go to VisaFirst.com and fill out the short form.