If you're a student planning to come to Canada to study, you should know that your new university may require that you take an English Language test.
Depending on the language you have studied in, when you studied it and where you studied it, you may not be required to take a language test to study in Canada.
Before you take the test, you should ensure that your chosen school will accept the test that you have decided to take.
Different schools may accept different tests.
If you know in advance that you have to take an English test and which one you are going to take, it will make your life easier before you start studying.
It can be difficult to choose which test to take, so that's why we have put together this helpful guide to the most popular English tests to take in Canada.
So… let's get started!
What are the popular English Tests to Study in Canada?
The following are three of the most popular and widely accepted English tests that are taken by international students coming to Canada.
International English Language Testing System (IELTS)
This is one of the most popular tests for international students in Canada.
It is accepted by over 400 universities and colleges in Canada.
The test is administered by Cambridge Assessment English, British Council, and International Development Program IELTS Australia.
You can take this test online or at one of the IELTS test centres.
You are not required to pass a minimum score for this test, instead, your results will be rated from band 1 to 9.
You can access your test results within 5-7 working days if you opted to take a computer-based test.
This test can cost between £245-250 but this may vary depending on the country.
---
Read Also:
HOW TO FILE YOUR CANADIAN TAX RETURN AS AN INTERNATIONAL STUDENT IN 2021?
---
Canadian Academic English Language Assessment (CAEL)
This test is accepted by the majority of English-speaking universities and colleges in Canada.
It is administered by the Paragon Testing Enterprises and can be taken online or at a test centre depending on your country of residence.
Both types of tests contain the same test questions and are conducted within 3.5 hours.
The overall score you require to pass the test is 70 or better. You can practice for the test in advance.
You can access your results within 8 working days. The CAEL assessment costs $280 to sit.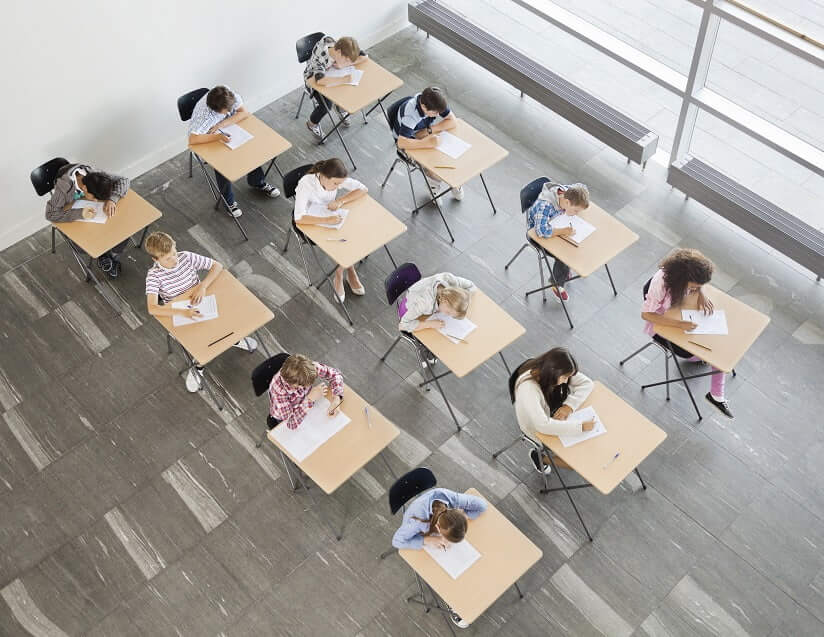 Pearson Test of English – Academic (PTE)
Our final English test is the Pearson Test of English, another very popular and trusted test.
The score you require to pass this test is between 60-65 but this may vary depending on the institution.
The cost to take this test is $300 and you can normally access your test results within 48 hours.
Results are available quicker for this test as it is graded using a computer algorithm.
The policy regarding which students must take a language test is different for each university in Canada.
They also accept different English tests so it is vital that if you are required to take an English test that you sit a test that will be accepted by your school.
Keep in mind that due to covid-19, some of the English tests are now online to avoid putting student health and safety at risk.
Do I have to take an English test to study in Canada?
The good news is that international students can avoid having to take an English test to study in Canada if they meet certain requirements that prove their English proficiency.
If you meet one of the requirements listed below you do not have to take an English test to study in Canada.
Keep in mind that these are the requirements for one Canadian educational institute, the University of British Columbia and may vary across other universities.
---
Register for your WHC Jobs Kit for lists of the top ski resort employers in BC and Alberta, our working holiday jobs search tool and much more!
---
You will be exempt from taking an English test if you have:
Spent 4 years or more studying in English in recognized, full-time education in Canada after you completed university.
Completed 4 or more years of full-time education in English in a country outside of Canada where the principal language is English. You must have completed the 4 years of education immediately prior to attending the university.
Achieved a grade of 70% or more in a final exam on the provincial examination portion of Alberta English Language Arts 30-1, BC English 12 (achieved August 2019 or earlier), or equivalents.
Achieved a final grade of 4 or better on Advanced Placement English Language & Composition or AP Literature & Composition, or achieved a final grade of 5 or better on International Baccalaureate English A.
Spent time at a recognised university in an English-speaking country where you completed six credits of first-year English studies (post-secondary).
You must prove this by submitting a transcript that shows the completion of these courses.
Graduated from a recognised degree program at an accredited university in a country where English is the principal language.
Achieved the standard, indicated by one test of English language proficiency that tests your skills in listening, writing, speaking, and reading.
Achieved a UBC Certificate in English Language or CEL by completing Level 600 of the UBC English Language Institutes English for Academic Purposes program on the Vancouver campus.
Attended an eligible international secondary school in a country where English isn't the common language of the people but was the language of instruction for 4 years or more. The 4 years must have been completed immediately prior to attending the university.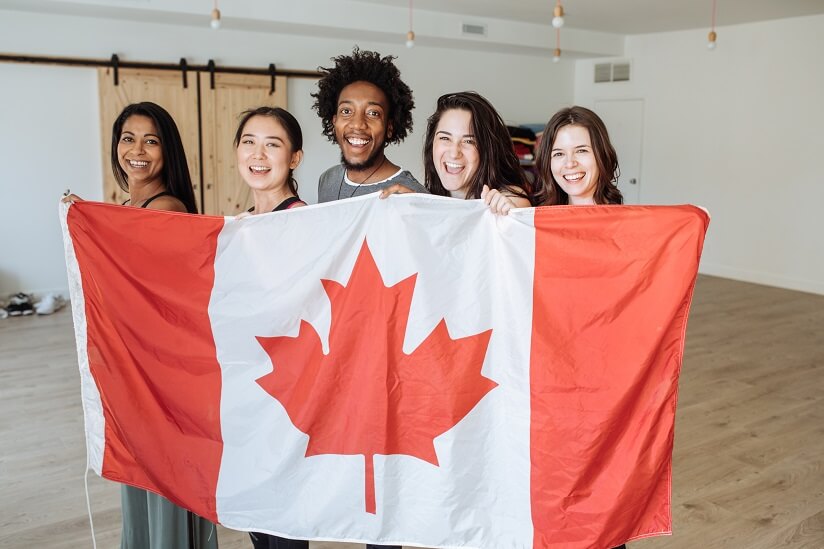 What are the benefits of studying in Canada?
You may wonder why one may choose to study in Canada over other countries. The following are just five of the many reasons that Canada is the ideal place to study abroad.
Canada has a multicultural society and is rich in cultural diversity. International students can experience different foods, festivals and activities associated with different cultures while studying here.
Canada has lower tuition fees for international students making it more affordable when compared with other countries like the US and Australia.
Canada has a high-quality education system and state of the art universities so you will get high-quality education in a university with excellent amenities.
While in Canada you can work while you're studying to earn some extra income to cover your expenses. Many other countries do not allow their international students to work so this is another great reason to choose Canada as your destination to study abroad.
Canada's healthcare system is regarded as one of the best in the world with healthcare being more affordable here than in many other countries in the world.
For more reasons why Canada is the perfect destination for international students, check out this article!