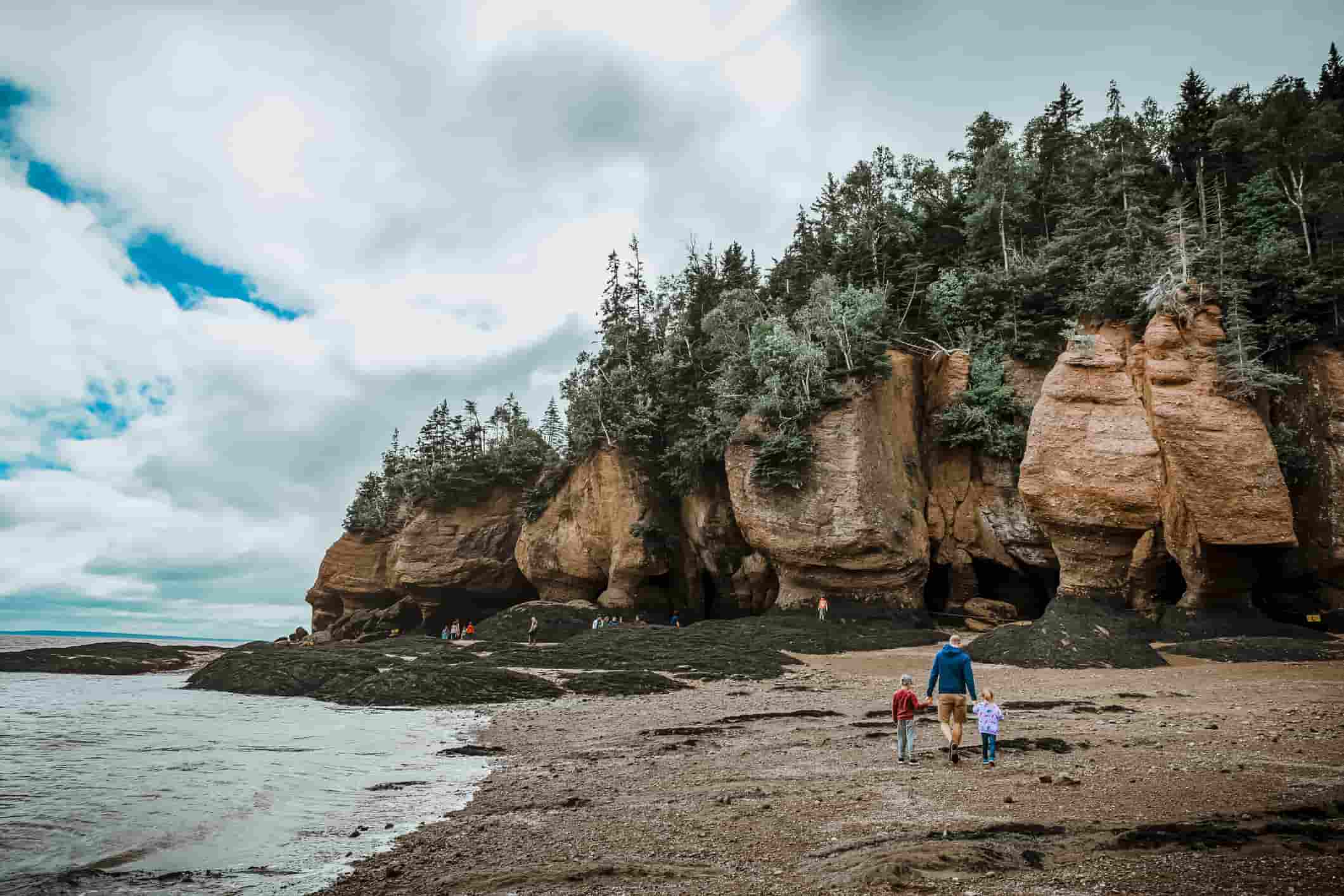 Do you wonder which are the top employers in New Brunswick? If yes, keep reading.
New Brunswick is one of three Maritime provinces on the east coast of Canada.
New Brunswick is an excellent area to live. A little province with a low crime rate and nice people. There is a fantastic hospital, an excellent library, and a fine art gallery.
According to salaryexplorer.com, in 2021, a typical year's salary in New Brunswick is roughly 110,000 CA$. Salaries range from 27,800 CA$ (the lowest average) to 491,000 CA$ (the highest average).
We created a list with some of the best companies and top employers in New Brunswick, based on different factors, such as – job security, salaries, career development, and others.
While there are some employers and industries in the region, the province remains a sluggish job market. The primary industries of employment are natural resources such as lumber exportation.
Some of the best cities to live in New Brunswick are:
Miramichi
Dieppe
Fredericton
Riverview
Rothesay
Moncton
Quispamsis
The urban areas of New Brunswick have contemporary, service-based economies dominated by the healthcare, retail, financial, insurance, and educational industries.
According to immigration.ca, some of New Brunswick's target occupations are financial and investment analyst, senior managers in financial, business services, and communications. There is also demand for managers in healthcare, retail sales supervisors, human resources professionals, and more.
Here is our list of some of the top employers in New Brunswick: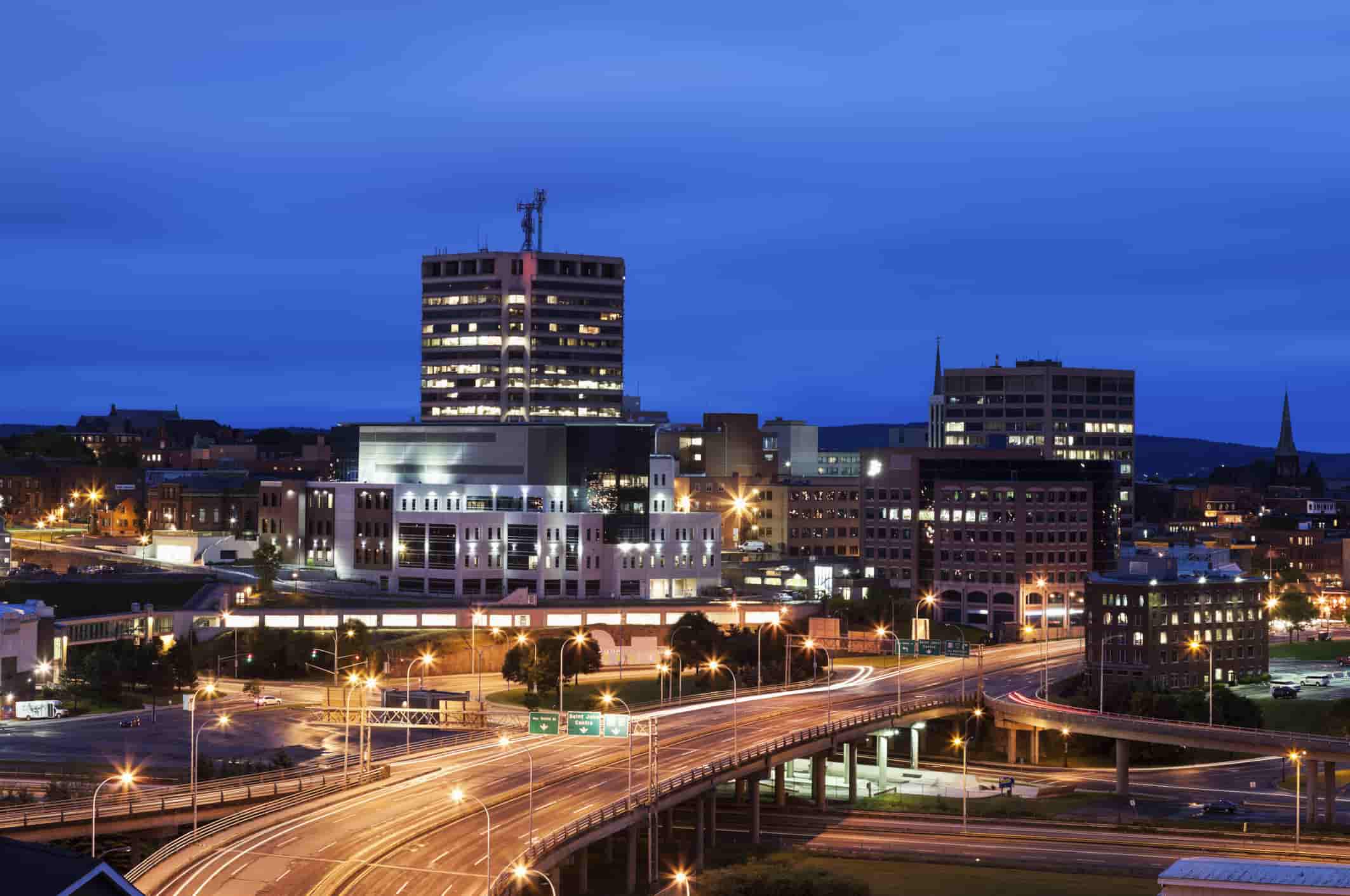 The University of New Brunswick (UNB) is a public research university with main campuses in Fredericton and Saint John, New Brunswick. It is Canada's oldest English-language institution and is also one of North America's oldest public universities.
UNB has been chosen as one of Canada's Top 100 Employers (2021) and one of Atlantic Canada's Top Employers (2021).
Opportunities New Brunswick connects local and international businesses in traditional and developing industries to the province's great advantages.
The company has been selected as one of the Top Employers in Atlantic Canada.
It provides maternity and parental leave top-up payments of up to 75% of salary for 16 weeks for new and adoptive mothers.
Employees can also extend their parental leave to an unpaid leave of absence and may be eligible for a gradual return to work and more.
---
Register for your WHC Jobs Kit for lists of the top ski resort employers in BC and Alberta, our working holiday jobs search tool and much more!
---
This is a Canadian company that produces and exports gasoline, oil, and natural gas.
The Irving Oil Refinery is currently Canada's largest oil refinery, with a daily capacity of more than 320,000 barrels (51,000 m3) of refined products.
Over 80% of production is sold to the United States. This accounts for 19% of the country's gasoline imports and 75% of Canada's gasoline exports to the US.
The company has been selected as one of Canada's Top 100 Employers for five years in a row, with a strong customer and community focus and a commitment to future growth.
Horizon Health Network (Horizon) is New Brunswick's largest regional health authority.
It is also 5. Manpower Group

ManpowerGroup® is a leading global workforce solutions company.

It assists organizations in transforming in a fast-changing world of work by sourcing, assessing, developing, and managing the talent that allows them to succeed.

Glassdoor selected Manpower Canada as 'Best Places to Work 2020' for Career Development Opportunities, a People-First Culture, and Work-Life Balance.

Based on assessments from thousands of people across North America, the awards honour the top employers in Canada.

ManpowerGroup employees praised the company's people-first culture, career growth opportunities, and work/life balance.

The Canadian Car Association (CAA) was founded in 1913 as a federation of eight regional non-profit automobile associations across Canada.

The editors of Canada's Top 100 Employers host an annual competition called Atlantic Canada's Top Employers and CAA Atlantic Ltd received this amazing stamp of approval yet again for 2020.

This is one of two health authorities in New Brunswick, along with Horizon Health Network.

It offers medical care to the northern and southeastern parts of the province on behalf of the Government of New Brunswick's Department of Health.

The company manages 11 hospitals and 30 health centres/clinics, as well as a number of programs and services.

The headquarters of Vitalité Health Network is in Bathurst, New Brunswick.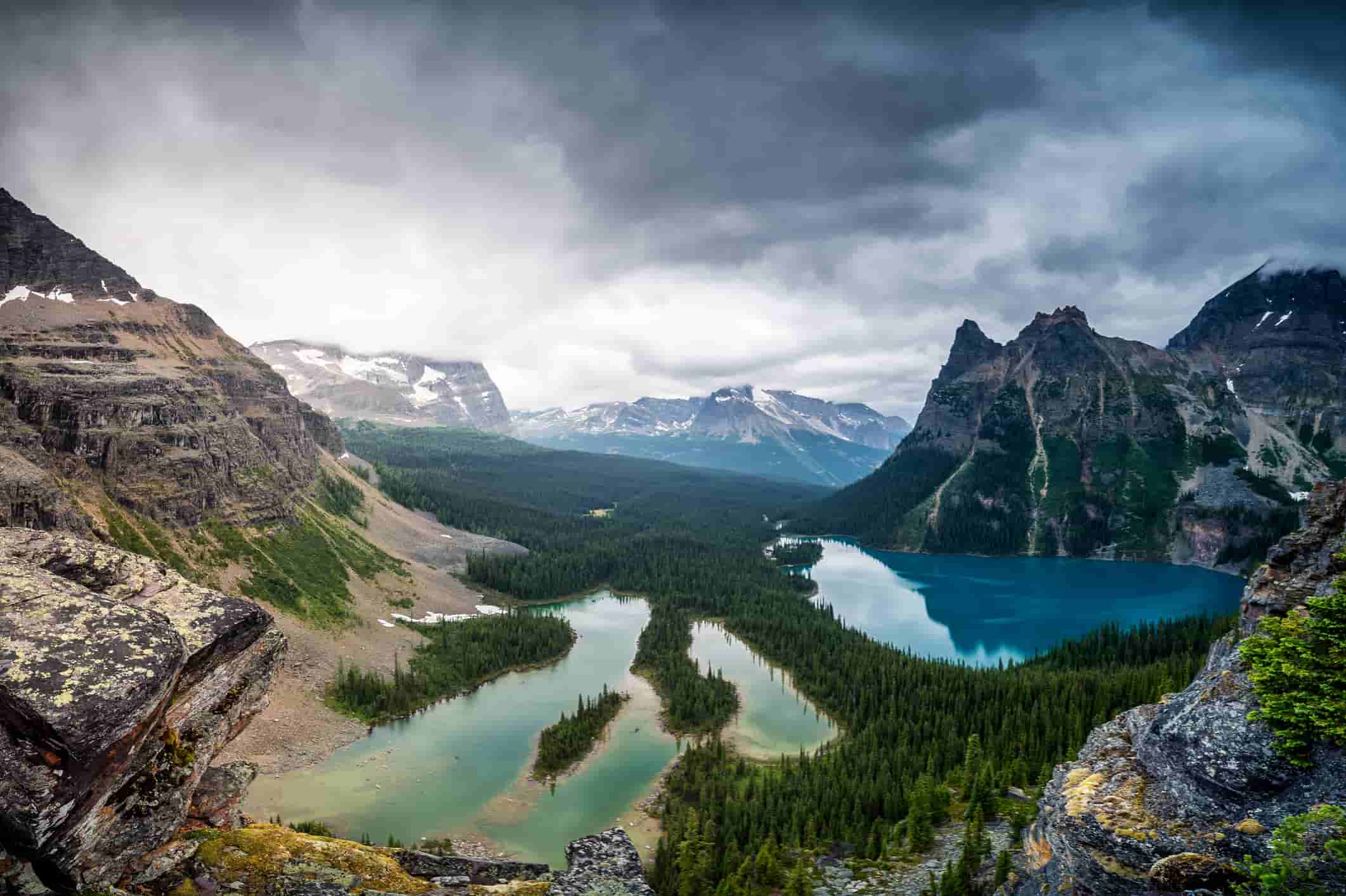 Salesforce Inc. is a cloud computing software company. It offers customer relationship management (CRM) services.

It also provides a set of enterprise tools for customer support, marketing automation, analytics, and application development.

Based on an employee satisfaction poll, Fortune magazine ranked Salesforce sixth on its list of the "100 Best Companies to Work For" in 2020.

National Bank is one of Canada's top six banks. They are also Quebec's largest financial institution and a key partner for small and medium-sized businesses.

They have offices in the majority of Canadian provinces, including Moncton, New Brunswick.

They serve clients in the United States, Europe, and other parts of the globe.

Over 21,000 people at National Bank work relentlessly to help more than two million customers reach their financial goals.

They have been recognized for many years as a top employer, including the following distinctions:
Best Employers in Canada – 2019 Indeed
Canada's Best Diversity Employers – 2019 Mediacorp Canada
One of Montreal's Top Employers – 2019 Mediacorp Canada
Canada's top employers for young People – 2019 Mediacorp Canada
Most attractive employers for Canadian students – 2019 Universum
The Toronto-Dominion Bank is a multinational Canadian banking and financial services organization based in Toronto, Ontario with offices across Canada, including in Moncton, New Brunswick.

The bank, often known as TD and operating as TD Bank Group, was founded on February 1, 1955.

TD Bank and its subsidiaries employ approximately 89,000 people and serve over 26 million customers globally.

TD Bank helped employees during the pandemic in a variety of generous ways. That includes additional financial payments for employees who were required to come into work during the spring (two 500 CA$ payments in April and May).

They also added two additional paid days off during the spring, and to 100 CA$ per month to help offset internet costs of working from home.
Other honorable mentions:
Medavie Blue Cross (Moncton)
NBCC
Crabbe Mountain (Central Hainesville)
Sugarloaf Provincial Park Ski Resort Atholville
Poley Mountain Waterford
Mount Farlagne Ski Centre (Edmundston)
Department of Transportation and Infrastructure (Fredericton)
New Castle Hotels and Resorts (New Brunswick)
Wyndham Hotels and Resorts (New Brunswick)
West Hills Golf Course (Fredericton)
Home Depot
Cabot
If you are working in Canada, it is likely that you are due a tax refund.

Each year, thousands of working holidaymakers leave their money at the taxman because they are unaware of their tax entitlements.

The only way to claim your refund is to file a tax return.
Who can help me sort out my tax documents and claim my tax refund?
At Taxback.com, their estimations are free of charge. That means you have nothing to lose by checking how much you're owed.

They will sort out the tricky tax paperwork and make sure that you avail of every tax relief that you are entitled to so that you get the maximum legal tax refund.
Why choose Taxback.com?
Here's why:
Their team will ensure you avail of every expense and relief you're entitled to
They'll transfer your maximum legal Canadian tax refund straight to your bank account anywhere in the world
It's a convenient online service. They do the paperwork. You get the cash!
Got tax questions? Their Live Chat team are on hand 24/7 to answer you
Want to claim a tax refund from Canada?