The International Experience Canada (IEC) program 2020 is open now for young adults who would like to work in Canada on a temporary basis, and perhaps take the first step towards a permanent residency.
Ever dreamed of living, working and travelling in Canada? A Canadian working holiday visa provides the perfect opportunity to do exactly that. The most popular IEC visa program is the Working Holiday Visa.

If you want to work in Canada and gain international experience, you will need to apply and secure an IEC Working Holiday Permit. 34 countries worldwide are invited to apply and submit a profile to the IEC 2020 visa pool and candidates must be between the ages of 18-30 or (35 depending on nationality).

With this visa, people can work and travel in Canada for up to 24 months (the length varies from country-to-country and on the documents that are provided upon entry).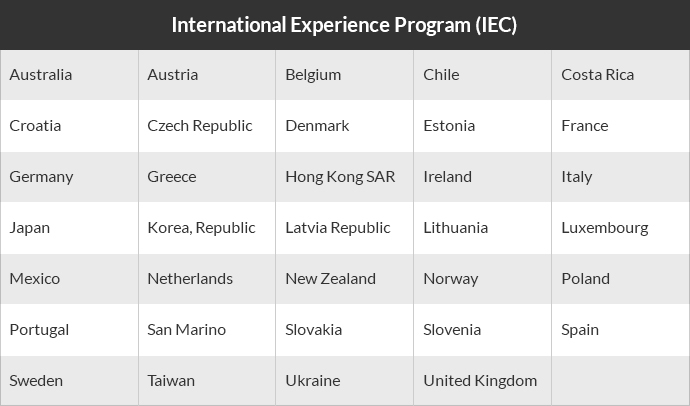 How to apply for a Working Holiday Visa in Canada?
Check if you are eligible.
If you are eligible you will receive a Personal Reference Code.
Then candidates create an IEC profile, enter their "Personal Reference Code". If you have applied in previous years you can use the account you have already created.
The earlier you apply the better as this might increase your chances of being selected.
If you are selected you should receive an invitation. Draws will continue to be held until all places are filled for the year.
After you receive your invite, you will have 10 days to decide if you want to accept or decline it. After accepting it, you will have 20 days to submit your application for a work permit along with your documents and completed forms.
You should then receive a message regarding the biometrics* you will need to provide. Upon receipt, you will have 30 days.
*
The biometric process involves the collection of electronic fingerprints, a digital photograph, and personal details of applicants.
It can take up to 8 weeks for your application to be reviewed and for you to receive a POE (Point of Entry) Letter of Introduction
. Successful candidates will then have a year to enter Canada. Each participating IEC country has an annual quota of visas based on agreements with Canada.
If you are unsure about your application, you can always apply with a trusted independent visa agency like
Visa First.
You won't need to worry about missing a document or any other requirement as they guide you through the entire process.
Their agents will support you before, during and after your visa is granted.
---
Want to experience the Canadian way of life?
Apply for your Canadian IEC visa now!
---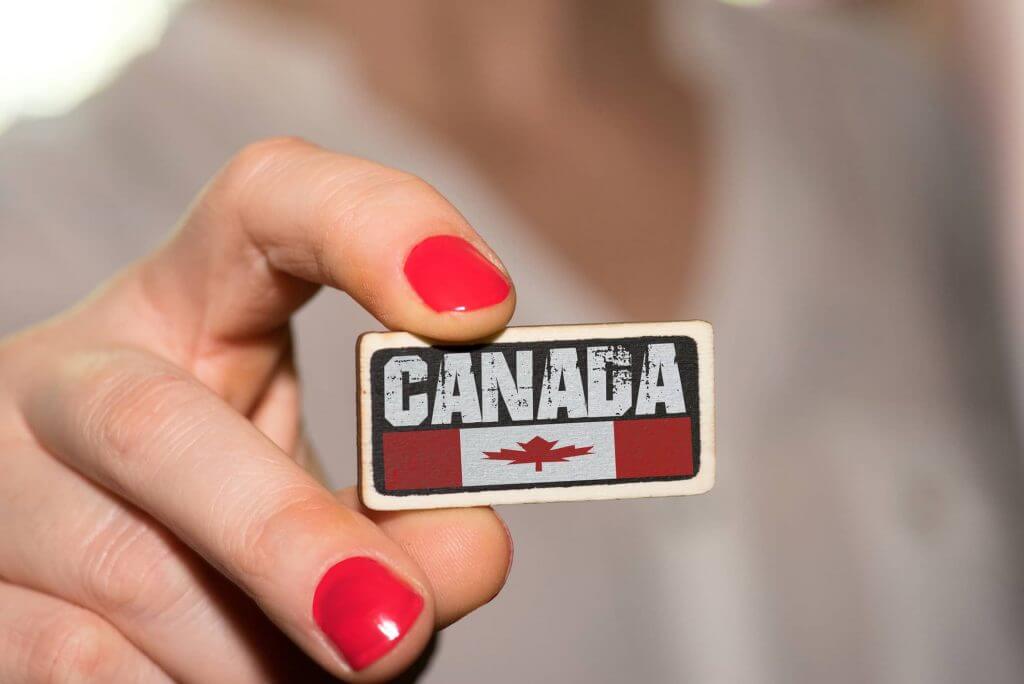 The IEC selects candidates under three categories:
Young Professionals
Working Holiday
International Co-op
Working Holiday
This work permit is for people who:
Want to work for more than one employer
Do not have a job offer
Want to work in more than one location
Young Professionals
Have a job offer that contributes to their professional development
Must have a job offer prior arriving
Plan to stay at the same location in Canada and work for the same employer
International Co-op (Internship)
Have a job offer/ internship in Canada
Will work at the same location for the same employer during their stay
Are registered at a post-secondary institution
How much does the IEC Visa cost?
Participation fee – CA $153
Biometrics fee – CA $85*
Additional costs:
Travel insurance policy for the length of stay in Canada
Other medical expenses (if applicable)
Employer compliance fee – CA $230 (applicable for Young Professionals and International Co-op categories)
You will need to present evidence of CA $2500 in your bank account via bank statements upon entry
Return flight or proof of additional funds to purchase the flight, plus travel expenses to Canada
Open Work Permit Holder fee – CA $100
*IEC applicants must visit
Visa Application Centre (VAC)
and submit biometrics (fingerprints and photo) after submitting their work permit application and receiving the request for providing them.
---
Check out also:
Here's how to kick off your Working Holiday Visa application
---
What is the required list of documents for IEC visa?
Digital photo
CV
Police Certificate
Passport
Family information form (also known as IMM5707)
Proof of health insurance for the length of your stay (required to be presented upon entry)
Job offer (applicable to the Young Professionals and International Co-op categories).
Proof of registration at a post-secondary institution (applicable to the International Co-op category)
Note:
If you do not have the required documents at the time you need to submit them, you will need to upload a "Letter of Explanation" to explain why.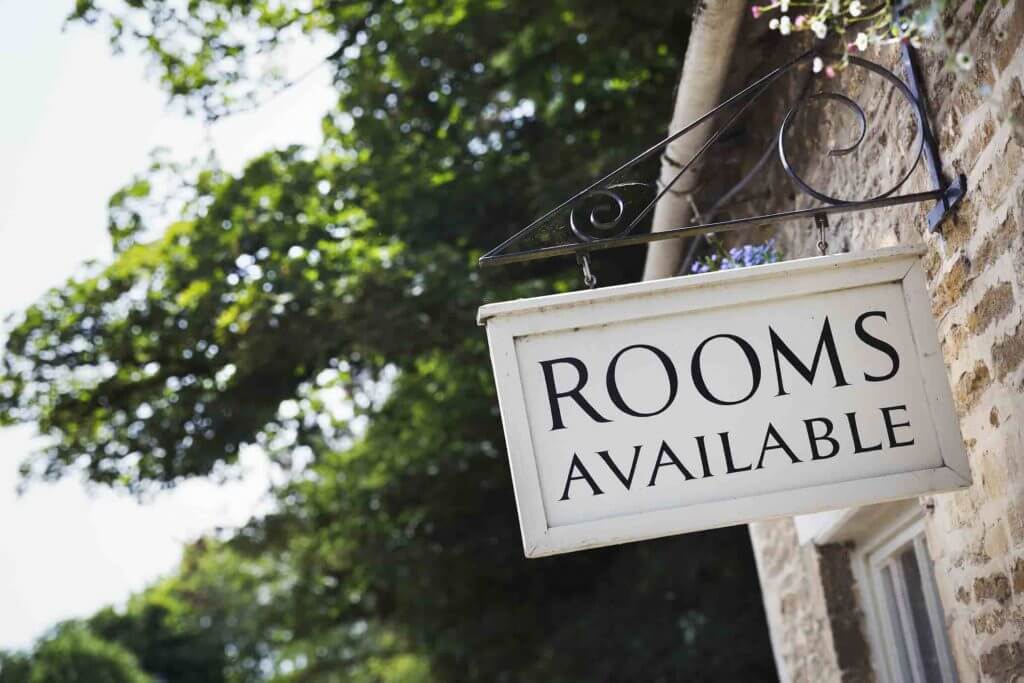 What do you need to know about accommodation?
It's advisable that you find temporary accommodation before departing for Canada, as it might take some time until you find a suitable place to stay.
Accommodation can be expensive and are often unfurnished, which adds a substantial amount to costs. Toronto overtook Vancouver as the most expensive rental city with the average monthly rent for a one-bedroom apartment for CA $2,020.
You may find the below resources useful when searching for accommodation in Canada:
www.canadarentalguide.com
www.hihostels.ca
www.airbnb.ca
www.backpackers.ca
www.cmhc-schl.gc.ca
Taxes In Canada
The Canadian tax year runs from 1st January- 31st December. To file your Canadian tax return you will need your T4 form or your final pay-slip. If you are on a working holiday in Canada you are more than likely considered "non-resident for tax purposes" and you may be due a tax refund.
A top tip from us is to check and see if you are due a tax refund from Taxback.com. In order to get your tax rebate, you will need to file a tax return.
Taxback.com looks after the entire tax filing process and provides tax refunds for thousands of visa holders each year. They specialize in working holiday tax refunds and offer free tax estimations for everyone.
The average tax refund with Taxback.com is CA $998.
Want to claim a tax refund from Canada?

---
Register for your WHC Jobs Kit for lists of the top ski resort employers in BC and Alberta, our working holiday jobs search tool and much more!
---