Have you ever wondered how do Canadian taxes work? If you're employed in Canada as a working holidaymaker or a non-resident you'll no doubt be aware that you're paying tax to the Canadian authorities. No surprises there!
However, a HUGE amount of workers in Canada are completely unaware that they are entitled to a tax refund.
Another large segment is confused or even worried about how to get their refund and simply don't retrieve it.
In other words, millions of dollars in Canadian tax refunds go unclaimed every single year.
Don't let this happen to you!
In reality, claiming your refund is not actually that challenging. And the process gets even easier when you apply with a tax agent like Taxback.com – they do all the hard work for you!
Still, Canadian tax is a daunting and tedious subject for most people and it's fairly likely you'll have some questions on this topic.
With this in mind, we've created this useful guide to help you get a better handle on your tax obligations and entitlements.
Let's get started.
Q. What are the tax rates in Canada?
A. Taxpayers in Canada are liable to pay both Federal and Provincial tax on their earnings.
There is a tax-free allowance of $11,809 which means you can earn up to this amount without paying federal tax on your income.
The more you earn over this figure, the more tax you're obliged to pay. Federal tax rates start at 15% on the first $46,605 of taxable income and provincial tax rates depend on the province where you work.
Taxpayers must make Employment Insurance and Canadian Pension Plan contributions also.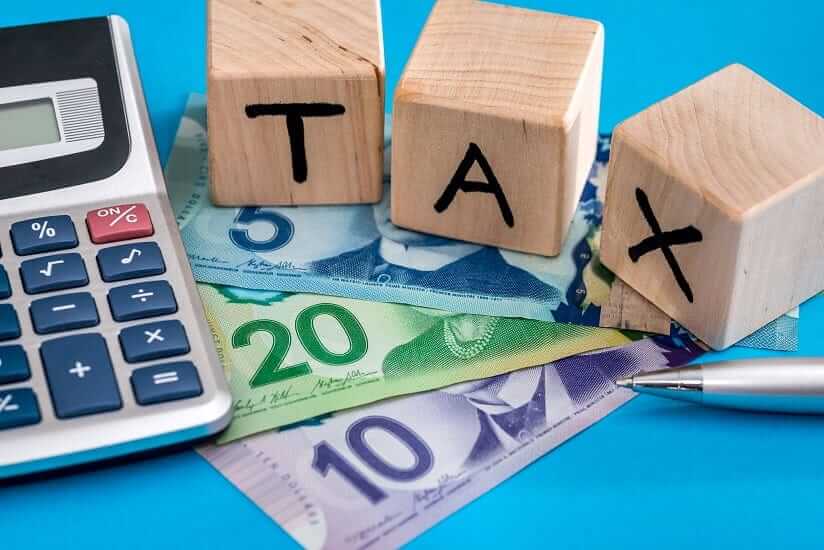 Canadian Pension Plan (CPP)
CPP provides contributors and their families with partial replacement of earnings in cases of retirement, disability or death. Almost all individuals who make over $3,500 a year working in Canada (outside Quebec – who have their own system) contribute to CPP.
Taxpayers contribute 4.95% of their gross pay in CPP for each pay period. This amounts to half of the contribution (employers pay the other half).
Employment Insurance (EI)
The EI program provides temporary income support to unemployed workers while they look for employment or to upgrade their skills. The EI program also provides special benefits to workers who take time off work due to illness, pregnancy, caring for a new-born or newly adopted child (and more).
All employees contribute 1.63% of gross pay in Employment Insurance (EI) for each pay period.
Canadian tax can be confusing, but we are here to answer your questions!
Q. Is it really worth my while applying for a tax refund?
A. If you like large amounts of money it's definitely worth your while applying for your tax refund!
The average Canadian tax refund from Taxback.com is $998. Not bad!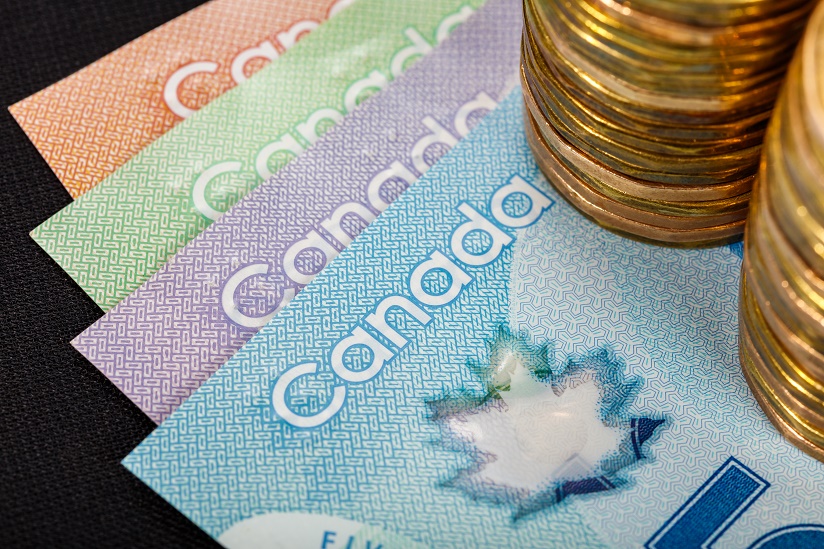 Q. OK, now I'm interested! When can I get my tax back?
A. The Canadian tax year runs from January 1 to December 31 and you have up to five years to claim a tax refund from Canada.
For current year Canada tax refunds – if you're working in Canada this year Taxback.com can apply for your tax refund once the tax year is over (at the start of the next year). Simply register online today and send them your documents when you finish work and they'll retrieve your tax refund for you.
For Canadian tax refunds from past years – if you worked in Canada anytime between 2008 and 2017 you can claim your Canadian tax refund right now!
Want to claim a tax refund from Canada?

Q. How much money will I get back?
A. Taxback.com will claim your maximum legal tax refund. How much will that be? Well that depends on a number of factors such as:
Your visa
Your earnings and tax deductions
How long you worked for
How much time you spent skiing instead of working
Taxback.com's average Canadian tax refund is $998.
You can use a FREE online tax refund calculator on the Taxback.com website to discover exactly how much your refund will be worth.
Q. How long will it take to receive my Canadian tax refund?
A. The total estimated time for your Canadian tax rebate is three – six months. Why? Because this is how long it will take the Canadian tax office to process your return (depending on how busy they are).
As soon as Taxback.com receive your refund they will contact you in order to work out the easiest and fastest way to get your cash to you.
The application process is very straightforward.
After you send your documents to Taxback.com, it'll take them just one working week to prepare your Canadian tax return. This involves:
Receiving and checking the documents
Estimating your refund
Completing your forms
Sending them to the tax office
Q. How do I know what's happening with my tax return?
A. You can follow the progress of your Canada tax return when you sign up for an online account. This allows you to see every step of your application.
But if you'd prefer to discuss your application over the phone, Taxback.com staff are available to talk to you in 27 offices in 20 different countries. Find your local office number or use their Live Chat service.
Q. What are the advantages of using Taxback.com?
A. Thousands of people choose Taxback.com because:
They'll retrieve your maximum legal tax refund
FREE online refund estimations
Every customer gets a Personal Online Tracking Account – you can follow your tax return every step of the way
All of their Canadian tax returns are legal and compliant with Canada's tax laws
Document retrieval service
24-hour customer support and tax refund help
Free phone, free fax, free post, free online tax help with our live chat!
Multi-lingual service
Money sent worldwide and in your local currency
Want to claim a tax refund from Canada?

Q. How much will it cost?
A. Canadian Tax Services for non-Canadians:
When you apply with Taxback.com you will not have to pay any upfront fees when you are due a refund. Instead, they will deduct fees from the refund amount once it has been secured from the tax office.
For Canadian tax refunds, they charge 12.5% (plus a handling fee) of the refund received per tax year – subject to a minimum fee of $62.50 (plus a handling fee).
If you require document retrieval services for your Canada tax refund, their fee is CA$20 + (handling fee) per document.
You can find a full list of Taxback.com's services and fees.
A. To file your Canadian tax return you'll need either your T4 or your final payslip. The T4 is the official government form you'll receive from your employer at the end of the tax year. It outlines your earnings and the amount of tax you paid. You should receive this document by the end of February.
Q. What is a final cumulative payslip?
A. Your final cumulative payslip is the payslip attached to your last paycheque. It shows your year-to-date earnings and how much tax you've paid.
Q. Oops – I lost my tax documents! Or Help – I never received my documents – what can I do?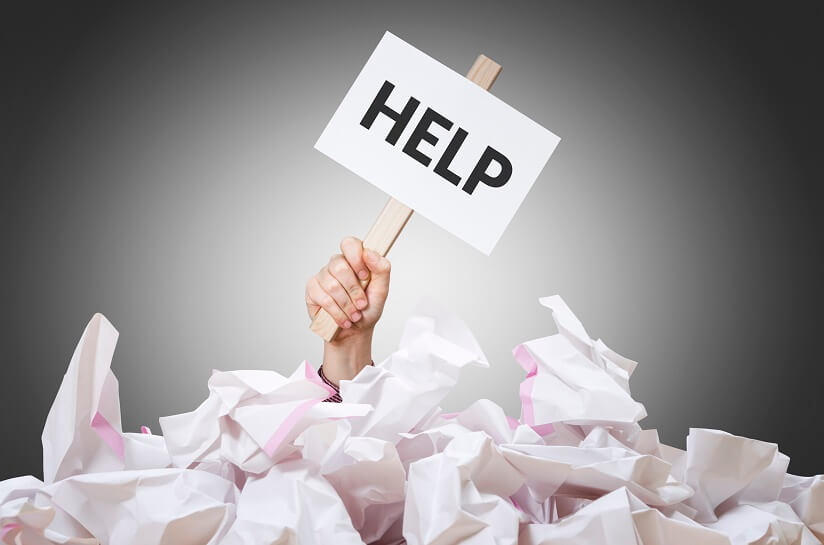 A. It's pretty easy to lose documents in the move back home from Canada. And sometimes you might not even receive these in the first place! You'll need a T4 or your cumulative payslip – in order to file your tax return and retrieve your refund.
Fortunately, Taxback.com can help you to locate the documents you need. They have a dedicated document retrieval team that deals with employers all over the world and can organize replacement documents for you.
Start tracking your documents.
Q. I worked abroad in other countries – who can help me to claim refunds from these countries?
A. Taxback.com has been organizing tax refunds for people working all over the world since 1996. They provide tax refunds for different countries – Australia, Austria, Belgium, Canada, Denmark, Germany, the Netherlands, Ireland, Japan, Luxemburg, New Zealand, UK and the USA.
Want to claim a tax refund from Canada?