Are you planning a working holiday in Canada? Canada is a brilliant destination all-year-round whether you are coming to Canada to soak in the sun and explore its natural attractions or hit the slopes for a season of skiing.
While planning your working holiday, you should consider the hiring seasons in Canada for working holidaymakers.
Here we will go through everything you need to know about the hiring seasons for a ski or summer working holiday in Canada.
So…without further ado let's get this show on the road!
Hiring Seasons in Canada
The two seasons that you should consider when planning a working holiday in Canada are winter and summer. Each of these seasons lasts for around six months but the length of each season depends on the climate during the year.
There is also a period of time in between the summer and winter seasons in Canada where there may be a shortage of work opportunities, this is known as the "Shoulder season".
The summer season
The summer season takes place from May up until October. Canada's summer season is very popular for working holidaymakers.
When should I apply for the summer season in Canada?
You can start applying for work for the summer season as early as April before the season starts.
If you plan on coming to Canada for the summer season, you should keep in mind that the university summer holidays will be beginning at this time, so there will be lots of competition with international students from across the world for jobs.
However, it is the beginning of Canada's summer so many employers, especially those in the tourism industry will be looking for casual summer workers.
That being said, we would still recommend finding a job in Canada for the summer season as early as possible.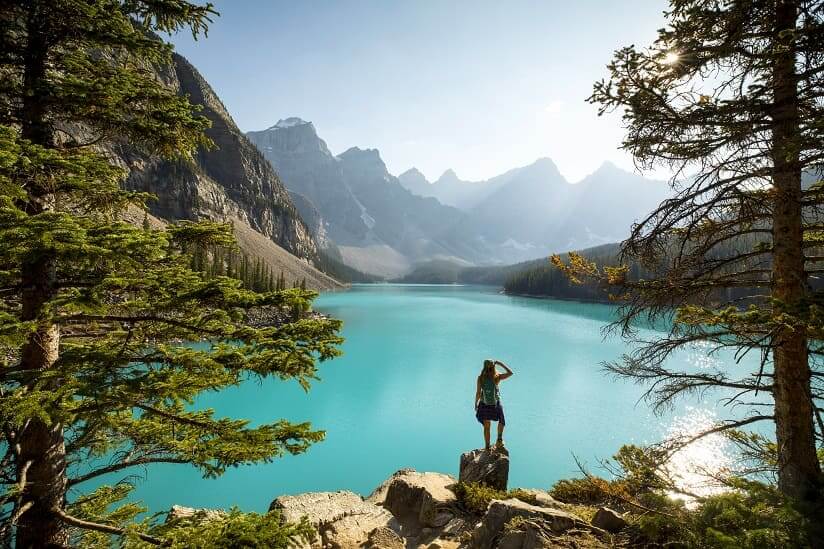 The winter season
The winter season is from November up until April. If you want to experience skiing or snowboarding in Canada, the winter season is the ideal time for your working holiday!
When should I apply for the ski season in Canada?
Hiring for this season can begin as early as August. So it is important to start job searching as early as possible. The ski resorts will open between November and December depending on the snowfall in the area.
If you can't secure a job in a ski resort for the winter season, you can find a job in hotels, cafes and shops in local ski towns and winter mountain resorts.
If you are planning to arrive in January, keep in mind that many other working holidaymakers will be arriving at this time of year – just after their family Christmas at home.
On the upside, many employers will have new staffing budgets. This means that there will be some jobs available.
Arriving in Canada between the summer and winter seasons
As already mentioned, the "shoulder season" takes place between the two peak seasons. The reason for the limited work opportunities during this period is that tourism tends to slow down between the two busy seasons.
If you plan on arriving in October/November before the ski season begins, you have probably decided to head to the mountains.
Many of the ski slopes will be hiring for the upcoming ski season. This means there are plenty of job/recruitment fairs held by the bigger mountain resorts in September and October.
Again, be aware, you won't be the only one dreaming of working the slopes this time of the year. Aussies, Kiwis and the British all flock to the slopes at this time of year to partake in what has almost become a rite of passage for many students finishing university.
Why Canada for a working holiday?
Canada is a great destination whether you're looking for a working holiday in the sun or on the ski slopes. Besides the great job opportunities, Canada has a lot to offer a working holidaymaker.
When it comes to a ski working holiday, Canada has everything you need from the incredible snowfall to top-class ski resorts.
For those who want to come to Canada during the summer season, Canada has some amazing attractions. The world-renowned national parks boast beautiful scenery and there are plenty of fun activities to dab your hand at.
For more reasons why Canada is a perfect working holiday destination, check out our blog post on the Top 10 Reasons to Move to Canada.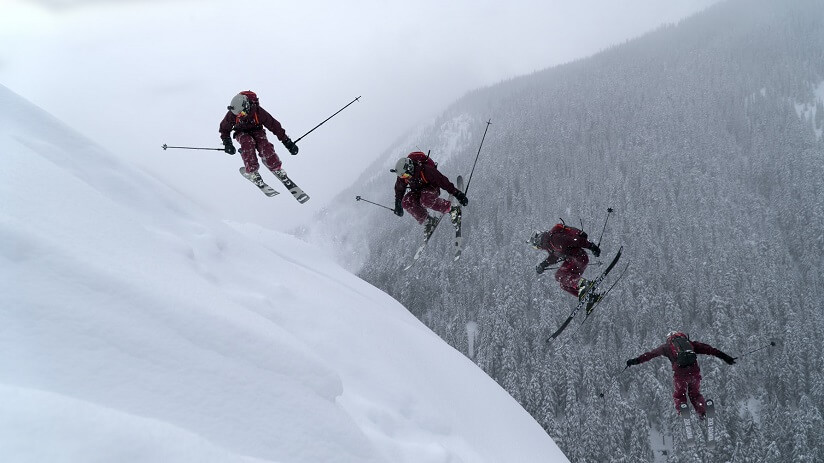 Do I need a visa to go on a working holiday in Canada?
If after reading this, you're thinking of going on either a ski or summer working holiday in Canada, we can't blame you! Canada is the perfect destination for a working holiday.
However, you must secure a working holiday visa for Canada before you go!
Luckily, we know who can help! Visa First is the world's leading provider of visa and immigration services. They offer a reliable and fast service to help you secure your visa!
With over 17 years' experience, Visa First's team of experts will ensure your visa application is prepared accurately.
You will also be assigned a dedicated account manager who will be able to provide comprehensive solutions to any of your queries.
If you have already decided that Canada is your working holiday destination, waste no more time and secure your Canadian Working Holiday visa with Visa First!
Who can help me to find a job for my working holiday in Canada?
Here at Working Holiday in Canada, we can help you to secure your ideal job for your working holiday in Canada.
Simply register here for your free WHC Jobs Kit which includes:
Jobs Fair Calendar
Working Holiday Jobs Search
Resume Guide and Templates
Top 100 Working Holiday Employers List
Free Work and Travel Guide
Have a wonderful working holiday in Canada!