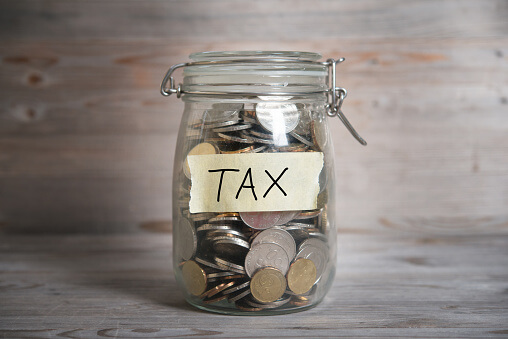 If you are employed in Canada as a working holidaymaker there are some important tax forms you'll need to be familiar with.
One of the most important tax forms for people starting employment in Canada is called the TD1, Personal Tax Credit Return. There are federal and provincial/territorial TD1 forms.
Before the start of your employment, you have to complete the federal TD1 Form and provide it to your employer. By filling out this form correctly you may be able to significantly reduce your Canadian tax bill by availing of personal tax credits.
Here is everything you need to know about filling out a TD1 form and claiming personal tax credits in Canada.
---
Read Also:
Important Documents & Forms For Canadian Working Holiday Makers
---
What is a TD1 form and why do I need it?
The TD1 tax form is used to calculate the correct amount of tax that should be deducted from your employment income. If you are eligible for tax credits, you can reduce the tax payable over your employment income at source.
You still have to file an individual income tax return in Canada after the end of the tax year in order to verify that the correct tax has been deducted at source. This is the reason why you have to complete the TD1 form correctly.
Which type of TD1 form do I need?
Every working holidaymaker employed in Canada must fill out the federal TD1 tax form. Employees and pensioners who claim more than just the basic exemption need to fill out the relevant TD1 form for the province in which they work.
For example, if you are working in British Columbia and you are eligible for certain tax exemptions such as disability or education reliefs, you must fill out a TD1BC form along with the TD1 form.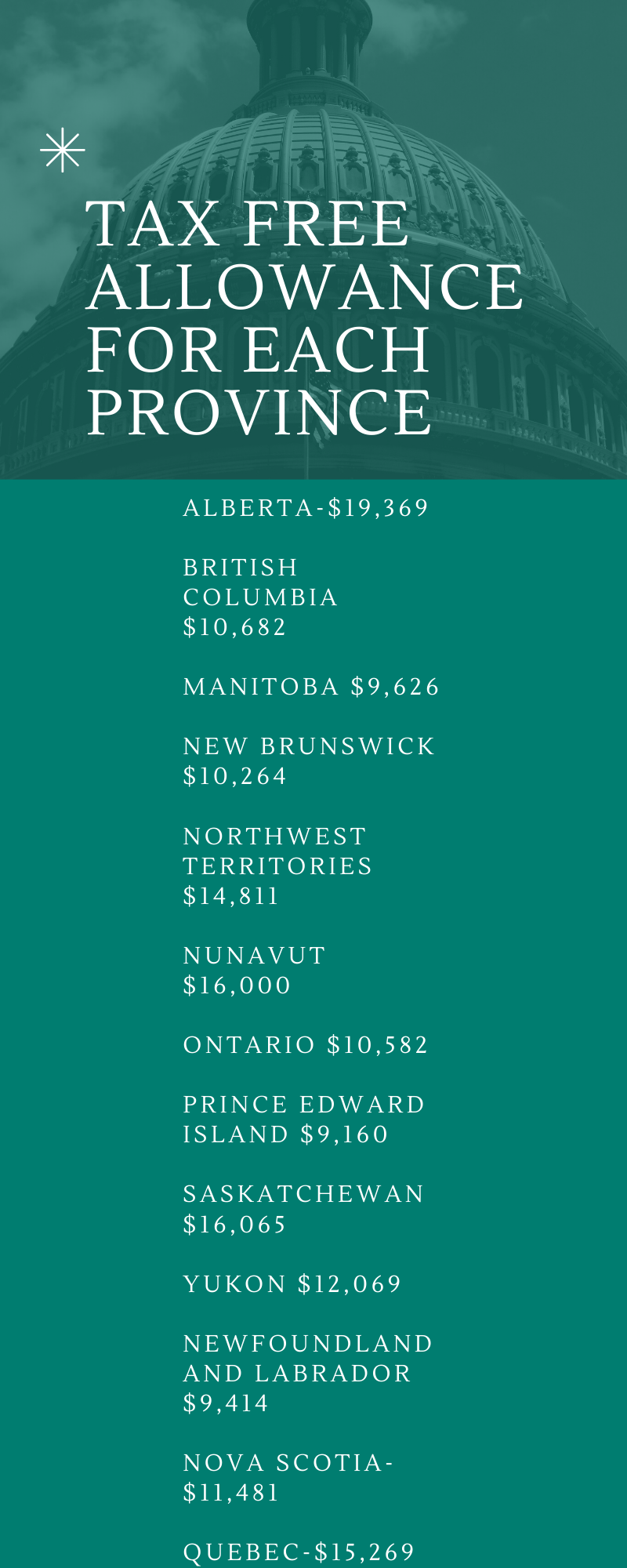 What is a TD1 used for?
To determine if you are eligible for tax credits in Canada.
What are tax credits?
Tax credits are amounts that reduce the tax you pay on your taxable income. The more tax credits that apply to you, the more you can reduce your income tax.
If you are eligible for tax credits you can earn up to the tax-free allowance amount (approx. 11, 000 CAD) tax-free. You only start paying tax after you surpass this figure.
---
You May Also Like:
What Is A T4 Form?
---
Is every holidaymaker eligible for tax credits in Canada?
In a nutshell, you can claim credits for a tax year if at least 90% of your income for that year was earned from Canadian sources.
However, if you earned more than 10% of your income from sources outside of Canada during a tax year, you are not eligible for the personal tax credits.
If so, you did not meet the "90% rule" for this particular year and in this case, you should enter 0 in box 13 of the TD1 form and select "No" on the non-resident question on the 2nd page of the form.
If you do not claim the tax credits correctly on the TD1 form you may end up paying a higher rate of tax.
If you claim credits that you are not eligible to claim the employer will underpay your tax and you could be left with a large amount of tax being owed to the tax authorities.
If you are eligible to claim tax credits (you earned 90% or more of your income in Canada that year), but you do not claim it on the TD1 form, your employer might tax you at a higher rate. On the plus side, you will be due this overpaid tax back when you file your taxes the following year.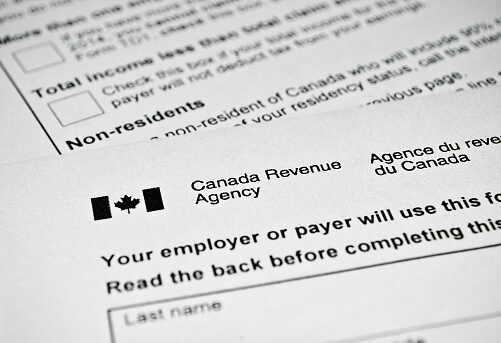 When do I need to fill out a TD1?
when you have a new employer
when you want to claim a deduction for living in a prescribed zone (prescribed northern zone or prescribed intermediate zone
when you want to increase the amount of tax deducted at source
What if I work two or more jobs simultaneously in Canada?
If you work more than one job, then you will need to fill out a TD1 form for each job. It's important to know that you cannot claim personal tax credits twice.
If you have more than one employer you have to check the box in the "More than one employer or payer at the same time" section on the 2nd page of the form and enter "0" on line 13 on the 1st page. It's best to claim the credits for the job that pays best.
What happens if I don't fill out a TD1 form or if my employer does not provide me with one?
Your employer may assume you are eligible for tax credits when you are not, therefore you pay less tax than you are supposed to. If that's the case you will be left owing to the CRA (Canada Revenue Agency) an amount of money when filing taxes.
What happens if I claim tax credits when I'm not eligible?
If you wrongfully claim tax credits on your TD1 form you will pay tax at a lower rate. However, there is a strong chance you will be audited by the CRA and end up having a large tax bill to pay.
This may affect you later down the road when looking for permanent residency. It is imperative you keep a clear record with the tax authorities.
Should a TD1 form be completed yearly?
No, you don't need to do this. You only need to complete a new form when your situation changes, and you will have up to 7 days to submit a new form to your employer.
In conclusion
Many working holidaymakers find the Canadian tax system to be confusing and are daunted by the prospect of filing their tax forms.
This is largely down to the fact that there are different rules depending on whether you are a resident or non-resident for tax purposes.
You can file a tax return by yourself, or alternatively, a tax agent such as Taxback.com can take care of the paperwork for you.
Taxback.com will ensure you avail of every tax credit and relief you are due and transfer your refund straight to your bank account.
Want to claim a tax refund from Canada?