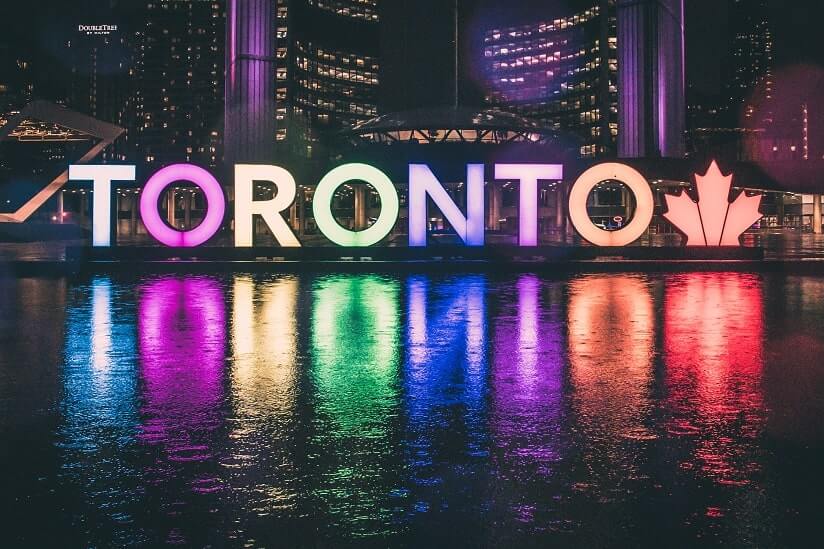 Toronto, the unofficial Capital City, is, without doubt, a great place to consider basing yourself for your working holiday adventure.
Known as the cultural, entertainment and financial capital, it is a bustling city that offers everything you could dream of if looking for a big city experience.
Situated along the shores of Lake Ontario, it is proud home to the Maple Leafs hockey team (never call it ice-hockey), the CN Tower, the Canadian Walk of Fame, the Toronto Film Festival, Yonge Street (the longest street in the world), 28 kilometres of underground shopping walkways and one of the largest Chinatowns in North America.
Often referred to by Torontonians as simply T.O., standing for Toronto, Ontario, it is probably the number one destination for working holidaymakers.
As a financial capital, it offers plenty of career opportunities for those looking to enhance CVs/Resumes.
However, it is also a hugely cultured city with casual jobs, bohemian laid back neighbourhoods and flea markets on offer for the crustier hippies among us or for those looking to enhance their life experiences and photo albums.
If you point your working holiday compass towards Toronto, be sure to walk on the glass floor and sip on a cold one at the top of the CN Tower, visit the Royal Ontario Museum, hang out downtown in colourful Kensington Market, escape to Centre Island, and wrap your lips around some pitchers and wings at one of the many pubs in the city.
Toronto also offers lots of sports clubs for every taste and nationality.
There is rugby, soccer, GAA, Aussie Rules, athletics and more. All of these are of course coupled with the different bars the players drink in after so check out the "Loose Moose" section of our site to read more on this.
(Check out one of our favourites for pool, wings and beer near the University of Toronto – O'Grady's Tap and Grill)