If you are on a working holiday in Canada and looking for your next place to work, this is the perfect opportunity for you to live and work on the #1 island in North America, as ranked by Conde Nast Traveler!
Cabot Cape Breton is here to tell us about Nova Scotia and their job opportunities at the resort.
First up, did you know that Nova Scotia is Latin for "New Scotland"? Cape Breton Island is located at the northern end of the province and is home to the world-renowned Cabot Trail, featuring rugged coastline, highland peaks and valleys, diverse forests, and remarkable hiking trails. Rich in culture, the Island is composed of communities of Mi'kmaq, Acadian, and Scottish heritage. The majority of the population are native English speakers.
Are you looking to work in a rural area from May to October?
Cabot Cape Breton on Cape Breton Island is a dream opportunity! Located along two miles of sandy beach and the warm waters of the Gulf of Saint Lawrence, the resort is in the vibrant seaside town of Inverness, Cape Breton. Known as one of the best resort experiences in Canada, and boasting two World Top 100 golf courses, Cabot Cape Breton is a world-class golf resort.
The resort has a variety of seasonal positions available across Cabot's multiple departments. You can see their available roles here.
When should I apply to Cabot?
If you're looking for seasonal work in Nova Scotia (May-October), the time to start your search is now! Most seasonal employers will begin their summer recruitment drives in November/December for the following season, with recruitment wrapping up towards the end of April.
Check out the Cabot Careers website where you can see the job listings available at the moment.
Here's some more information about Cabot.
Cabot has a diverse collection of residential, resort, golf club and master-planned communities which include:
Cabot Cape Breton in Nova Scotia
Cabot Saint Lucia in the Caribbean
Cabot Revelstoke in British Columbia and
Cabot Citrus Farms in Florida.
Why work at Cabot Cape Breton?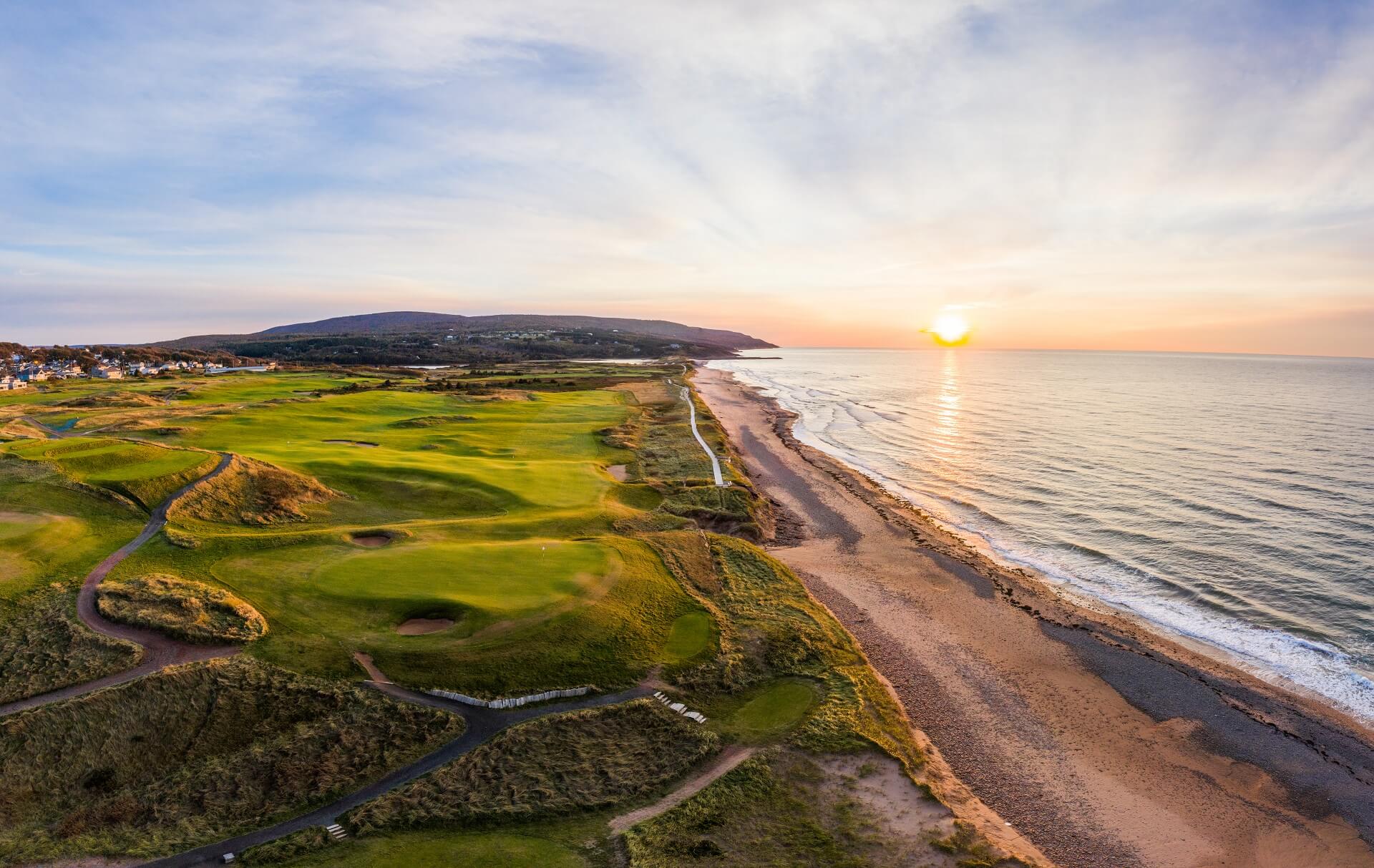 Cabot Cape Breton is nestled on a stretch of sandy beach between the Atlantic Ocean and the town of Inverness. With the picturesque views and fresh sea air, it is sure to be a breathtaking place to work!
Further solidifying its reputation, the resort was recently named one of the Top 10 Resort Hotels in Canada in Travel + Leisure's 2020 World's Best Awards.
Cabot is intended to excite and inspire at every turn and we value the relationships we have with our guests, aiming to create a once-in-a-lifetime experience for them.
Cabot Cape Breton resort offerings:
46 holes of exhilarating golf, including two acclaimed World Top 100 courses, as well as a new par-3 course
72 rooms of award-winning accommodation at Cabot Links Lodge
19 upscale Golf Villas
22 additional homes currently under construction
Exquisite dining in three on-site restaurants
With so many incredible offerings, comes a variety of job opportunities – there is sure to be something to suit your interests and experience!
We aim to attract the most caring, engaging and driven people in the world of hospitality, creating an incredibly vibrant culture. It's our warm, kind and friendly team that sets us apart and allows us to create memories for people!
If you would like to be part of the Cabot Cape Breton team, please check out the Cabot Careers page where we have our latest jobs listed. We look forward to checking out your application and speaking with you soon!
Guest post by Cabot Cape Breton