Wondering which are top employers in Nova Scotia?
Nova Scotia is one of Canada's three maritime provinces (along with Prince Edward Island and New Brunswick) and one of four districts that comprise Atlantic Canada.
Its past and present are closely linked to the maritime life of fishing, shipbuilding, and transatlantic shipping.
It is also the second-smallest of Canada's ten provinces, with an area of 55,284 square kilometers (21,300 sq mi), including Cape Breton and another 3,800 coastal islands.
Nova Scotia has over 13,000 kilometers of coastline, so you're never far from the ocean. Halifax is the capital city of Nova Scotia and the waterfront is the most visited location.
Agriculture, forestry, mining, fishing, and natural gas extraction are the main resource industries found in the rural areas of the Halifax Regional Municipality (HRM).
If you choose to go there, you will be surrounded by the natural magnificence of the rolling coastline, lush green forests, lakes, and farmland.
All of this, combined with the expanding cities and inexpensive cost of living, contributes to Nova Scotia being one of the most desirable locations to live in Canada.
Nova Scotia's Top Employers, founded in 2007, is an annual competition held by the editors of Canada's Top 100 Employers.
This special accreditation honours Nova Scotia's employers who are at the forefront of their sectors in terms of providing outstanding places to work.
On January 14, 2021, the winners of their 2021 competition were announced. Here are some of the top employers in Nova Scotia:
They employ 400 people to provide home and motor insurance products to 5.98 million consumers in the UK.
Their employee-centric philosophy is simple: 'People who enjoy what they do, do it better.'
---
Register for your WHC Jobs Kit for lists of the top ski resort employers in BC and Alberta, our working holiday jobs search tool and much more!
---
Some of the reasons why Admiral Insurance Services Ltd. was chosen as one of Atlantic Canada's Top Employers (2021) and Nova Scotia's Top Employers (2021) are as follows:
Employees at Admiral Insurance receive a personal spending account of $500 per year as part of their health benefits package. It can be used to pay expenses related to wellness, personal development, family care, green living, and general lifestyle products.
Admiral Insurance provides maternity and parental leave top-up payments (up to 100% of salary for 22 weeks) to employees who are new moms, as well as parental top-up payments to new fathers and adoptive parents (to 100%of salary for seven weeks).
The employer also provides the option to convert their unpaid leave into a paid leave of absence and more.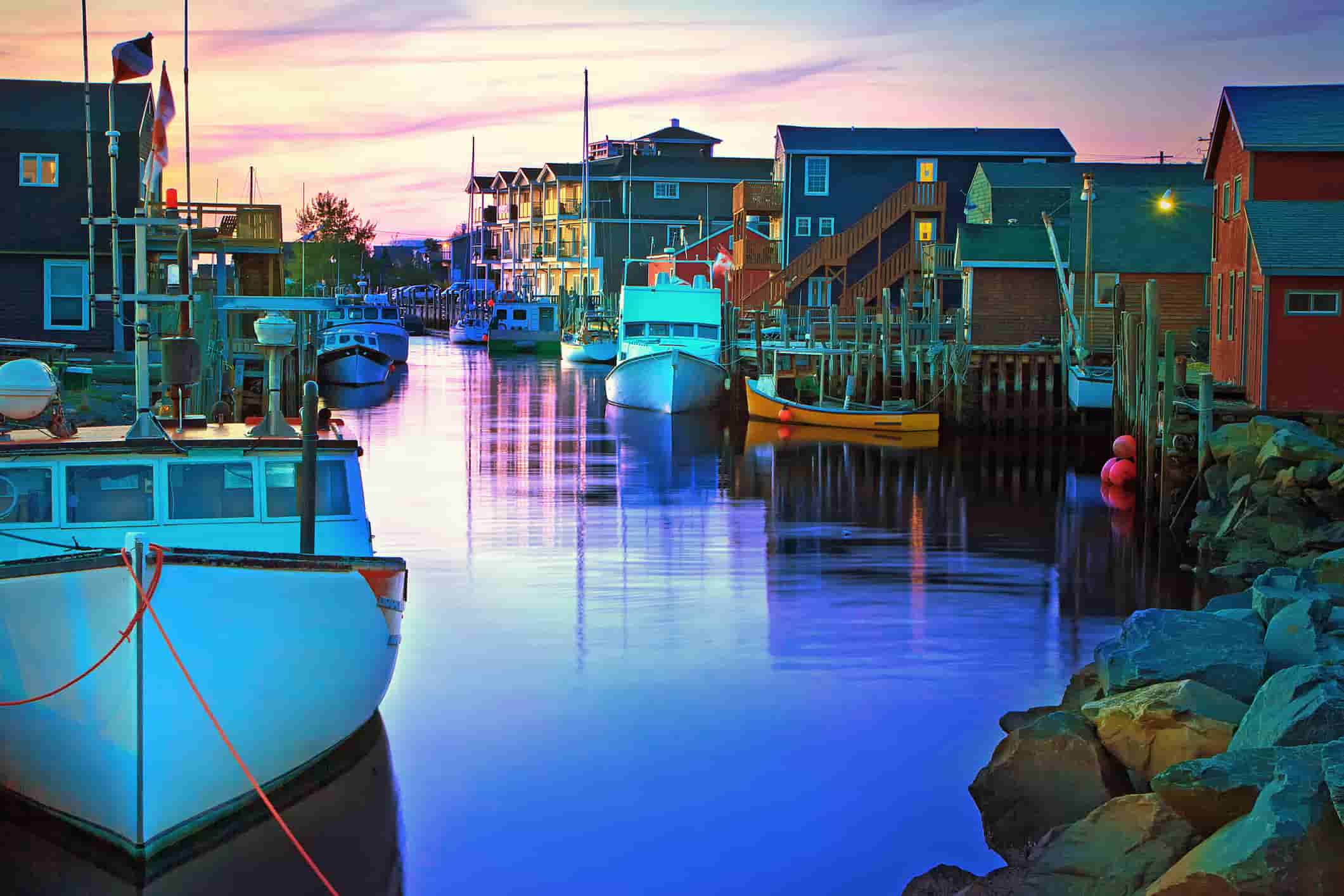 They are Atlantic Canada's top multifunctional environmental and engineering consulting company.
Their multi-talented team of professionals provides consulting services in the industries of Industrial, Water, and Wastewater, Buildings, Infrastructure, Earth, and Environment.
Their purpose is to provide world-class environmental and engineering services. They express their concern for their employees by providing competitive salaries and benefits.
Some of the reasons why CBCL Limited was awarded one of Atlantic Canada's Top Employers (2021) and Nova Scotia's Top Employers (2021) are as follows:
CBCL stimulates constant employee development by providing financial assistance for job-related courses and professional accreditation. They create opportunities for the next generation to get work experience through co-op placements, paid internships, and summer positions.
The company offers new mothers maternity leave top-up compensation (up to 80% of salary for 16 weeks) and the option to extend their leave into an unpaid leave of absence and more.
Citco provides a wide range of financial services to its clients around the world.
They have 70+ years of experience and 50+ office locations around the globe.
Citco Canada Inc. was recognized as one of Atlantic Canada's Top Employers (2021) and Nova Scotia's Top Employers (2021) for a variety of reasons, such as:
Citco Canada supports new moms with maternity leave top-up compensation (up to 100% of salary for 12 weeks), as well as flexible work hours when they return.
Citco Canada offers retirement planning guidance, a defined contribution pension plan to help employees plan for the future.
Citco Canada supports continuous staff development by providing tuition reimbursement for job-related courses (up to $3,000 per year) and professional accreditation compensation.
Founded in 1976, Clearwater has started as a business of a modest lobster retailer in Nova Scotia. The company has now developed into one of the world's largest seafood organizations, committed to sustainable seafood excellence.
Clearwater Seafoods offers retirement planning support and phased-in employment options for those approaching retirement, in addition to helping employees save for the future.
Clearwater Seafoods provides extensive maternity and parental leave top-up payments, ranging from 35 to 52 weeks to employees who are new parents (including adoptive parents) and more.
East Coast Credit Union is a full-service financial organization with 42,099 members and over a billion dollars in assets.
They offer mortgages, Mastercard products, loans, chequing accounts, RRSPs, RESPs, mobile banking, smartphone apps, market-driven investments, retirement planning, and more.
East Coast Credit Union offers paid personal days in addition to a variety of flexible work opportunities to help employees balance work and personal duties.
They are proud to be among Canada's Top Employers for 2021.
Emera Incorporated, located in Halifax, Nova Scotia, is a publicly-traded Canadian international energy holding company.
Emera has developed from a single electric provider in Nova Scotia to an energy giant with more than $31 billion in assets and 2.5 million consumers in Canada, the United States, and the Caribbean.
Through the Good Neighbour program, Emera encourages their employers to volunteer their time and money to causes that are important to them.
Since 1917, FBM has been a leader in the field of human-centered design.
They are a Halifax-based architecture, interior, and planning company that creates powerful, imaginative, elegant, and most importantly, community-building architecture, interior, and planning designs.
FBM Architecture recently implemented a maternity and parental leave top-up policy, that also provides new parents (including adoptive parents) with up to 95% of their wage for up to five weeks, followed by 70% for another five weeks.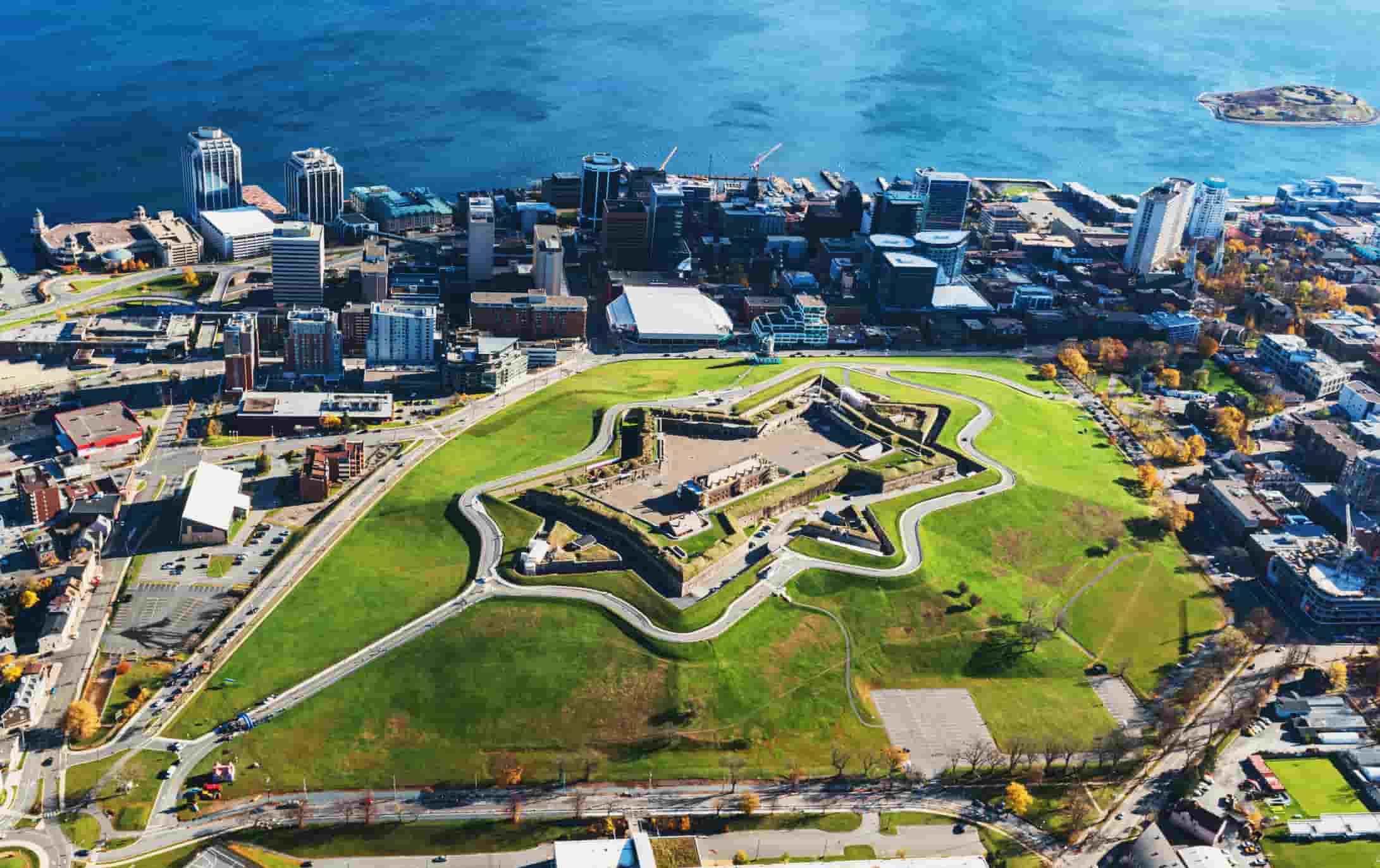 Halifax Water is the region's municipal water, wastewater, and stormwater service.
They've been working for decades to improve their operations, so they can continue to manage the water cycle in their region in a financially and environmentally intelligent way.
Their motto is "We are driven to make our policies, decisions, and projects as clear as our drinking water."
Halifax Water fosters continued professional development by providing considerable tuition subsidies (up to $3,000 per year) for courses completed at other schools, as well as professional accreditation subsidies.
Halifax Water provides new moms with a maternity leave payment (up to 93% of pay for up to 15 weeks) and the option to convert their paid leave into an unpaid leave of absence.
Health Association Nova Scotia is a non-profit, member-based organization with 60 years of experience in offering expertise, shared services, and support.
Their three, longstanding fundamental shared services are:
Group Benefits Solutions
Labour Relations and Compensation Analysis
Clinical Engineering Services
The Health Association of Nova Scotia provides maternity and parental leave top-up payments for new mothers and fathers (up to 93% of salary for 15 weeks) and a significant subsidy for IVF (In Vitro Fertilization) for parents-to-be when necessary (up to $15,000) and more.
Jazz Aviation operates regional and charter airline services in Canada and the United States.
Largely under contract to Air Canada and under the brand name Air Canada Express, and the name Jazz Charters.
Jazz Aviation assists employees with retirement planning and a defined contribution pension plan.
The company tries to promote an ownership culture through a share purchase scheme, which is available to all employees.
With formal mentoring, in-house and online training, and tuition subsidies for courses related to their position (up to $3,000 annually), Jazz Aviation encourages employees to keep their skills sharp throughout their careers.
It reaches out to the next generation of employees through summer student opportunities, paid internships, co-op placements, and apprenticeships.
Can I Get A Tax Refund From Canada?
If you are working in Canada, it's likely that you are due a tax refund.
Each year, thousands of working holidaymakers leave their money at the taxman because they are unaware of their tax entitlements.
The only way to claim your refund is to file a tax return.
Who can help me sort out my tax documents and claim my tax refund?
It's easy! At Taxback.com, their estimations are free of charge. That means you have nothing to lose by checking how much you're owed.
They will sort out the tricky tax paperwork and make sure you avail of every tax relief you are entitled to so that you get the maximum legal tax refund.
Why choose Taxback.com?
Here's why:
Their team will ensure you avail of every expense and relief you're entitled to
They'll transfer your maximum legal Canadian tax refund straight to your bank account anywhere in the world
It's a convenient online service. They do the paperwork. You get the cash!
Got tax questions? Their Live Chat team are on hand 24/7 to answer you
Want to claim a tax refund from Canada?