Toronto is big, busy and bustling!
C'est la plus grande ville du Canada et compte une population de plus de,en 2.73 million, while the Greater Toronto Area (GTA) is home to 6.19 million. Si vous vous dirigez ici sur votre visa vacances travail, you won't be the only foreigner on the block though, as almost 50% of Torontonians have moved here from overseas.
La ville de Toronto a un climat continental humide en hiver d'été et froid. Beaucoup de logements plus anciens de la ville ne disposent pas de climatisation.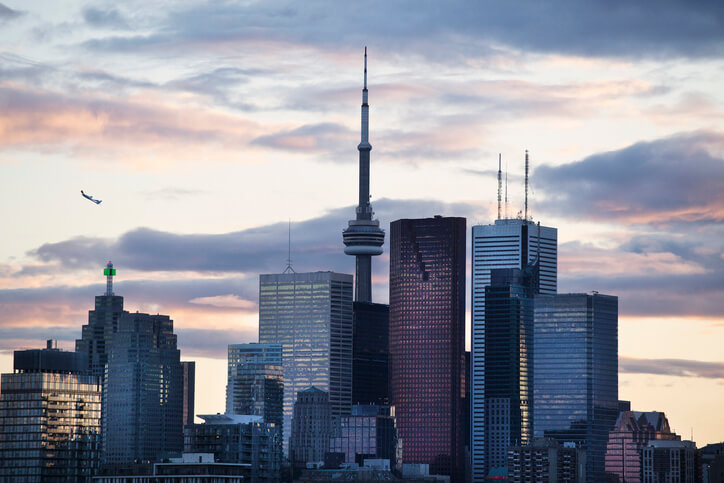 Les hivers peuvent être brutales avec fortes chutes de neige et non un aperçu ski colline pour en faire usage. Although monthly average temperatures only dip as low as -7.3 Celsius, the reality of the wind chill makes it feel a lot colder.
Voici quelques températures mensuelles moyennes, selon les recherches de Environnement Canada:
Average January temps: -6.7 to -0.7 Celsius
Average July temps: 17.4 to 25.5 Celsius
Hostels
Les auberges de jeunesse sont un excellent moyen d'économiser de l'argent à votre arrivée et vous pouvez rester dans l'une d'elles pendant que vous recherchez un hébergement à plus long terme. When you stay in a hostel, vous serez soit dans un dortoir soit dans une chambre privée (ce qui est généralement plus cher) ou partager une salle de bain et des douches. Vous pourrez cuisiner votre propre nourriture et certaines auberges proposent même un, basic breakfast.
auberges proposées:
Located in downtown Toronto, cette auberge dispose d'un bar et d'un restaurant sur place et est recommandée pour les voyageurs en solo car vous trouverez de nombreux compagnons de travail et touristes sympathiques séjournant ici. Il est également à distance de marche de sites comme la tour CN et le quartier des divertissements. There's a laundry room, 24h front desk, free Wi-Fi, and daily activities.
One of the cheapest hostels in Toronto, the All Days Hostel is just a few steps from Sherbourne subway station & centre commercial principal. The staff are super friendly and have a travel desk where you can find information on tours around Toronto.
If you're looking for a party look no further than The Only Backpackers Inn. They are proud of their chilled vibe and their pub stores over 200 types of beer. Breakfast is included and they have two large balconies where you can relax with fellow travellers.
Book at least a week minimum for your arrival, car il peut prendre un certain temps pour trouver un logement à long terme. However, si vous voulez vous installer quelque temps, then your best option is to find location à long terme de logement.
Le choix de votre quartier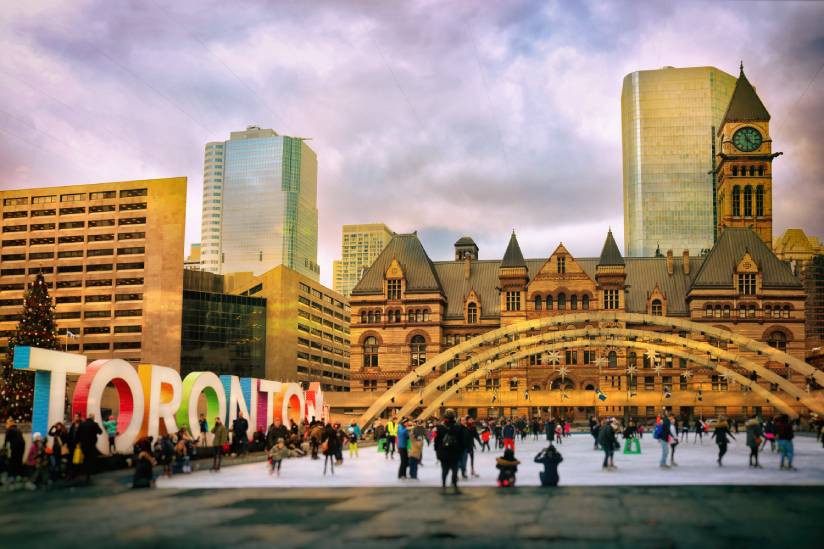 Le choix d'un quartier peut être difficile si vous avez une connaissance limitée de la ville. On the grander scale, Toronto can be divided into Downtown, Midtown, West End, East End, and North End.
Petite Italie, Kensington Market, The Annex, Roncesvalles, and of course, Cabbage Town (aptly named after all the Irish who used to live there) tous sont hautement recommandés.
Do also check out locations near the University of Toronto as there are always places available and these areas are all within walking distance of downtown.
If you're just going for the summer, consultez la résidence étudiante au University of Toronto. They have a number of different buildings but all are near to the university which is in a great location and well serviced by public transport.
Vous pouvez avoir de la chance et trouver un logement presque instantanément, mais cela peut prendre un certain temps pour trouver le bon endroit, sign the papers and move in, so be patient and persistent with the hunt. Tout le travail acharné portera ses fruits à la fin!
There are also plenty of nice areas in Toronto and surrounding areas like Scarborough and Mississauga, just be sure that you do your research, check it out and go through the list of questions we have on our general accommodation page.
Average rents per month
À Toronto, vous pouvez vous attendre à payer le loyer ci-dessous par mois:
Gamme moyenne
| | | |
| --- | --- | --- |
| Apartment (1 bedroom) in City Centre | $2,203.48 | $1,840-2,500 |
| Apartment (1 bedroom) Outside of Centre | $1,755.67 | $1,350-2,103 |
| Apartment (3 bedrooms) in City Centre | $3,532.95 | $3,000-4,500 |
| Apartment (3 bedrooms) Outside of Centre | $2,649.64 | $2,100-3,500 |
*Ce sont des estimations et sont susceptibles de changer.
Tips for renting
Arrange temporary accommodation in a hostel or hotel before you arrive
A lease begins at the start of the month and is legally binding
Don't sign a lease for longer than you intend to live there as you may need to pay any lease balance
Have enough money for a month's rent upfront and a month's rent as a deposit
Accommodation is often un-furnished so this can be an additional expense
Bring a reference letter from a previous landlord, as you may be asked for one!
Be wary of anyone asking for money before you see the apartment
List of Top short-term/summer accommodation – TO
List of Top long-term rental sites – TO
List of Top Hostels – TO
---
You may also like: