How to stay compliant with the Canadian tax authorities
Let's face it.
Tax can be a confusing subject at the best of times.
So, as a working holidaymaker in Canada, you may find the prospect of getting used to a brand new tax system to be a bit daunting.
And as April is one of the most important months in the Canadian tax calendar, we thought you might like some helpful info on the local tax system.
So without further ado… Here are 5 things every Canadian working holidaymaker should know this tax season
1) Wait! Working holidaymakers have to pay tax?
Yep, it's true!
If you earn income in Canada you will be liable to pay both Federal and Provincial tax.
There is a tax-free allowance of $11,809 (in 2018, more on this below) which means you can earn up to this amount without paying federal tax on your income.
However, the more you earn over this figure, the more tax you're obliged to pay. Federal tax rates start at 15% on the first $46,605 of taxable income and provincial tax rates depend on the province where you work.
Let's take a closer look.
Federal Tax Rates and Brackets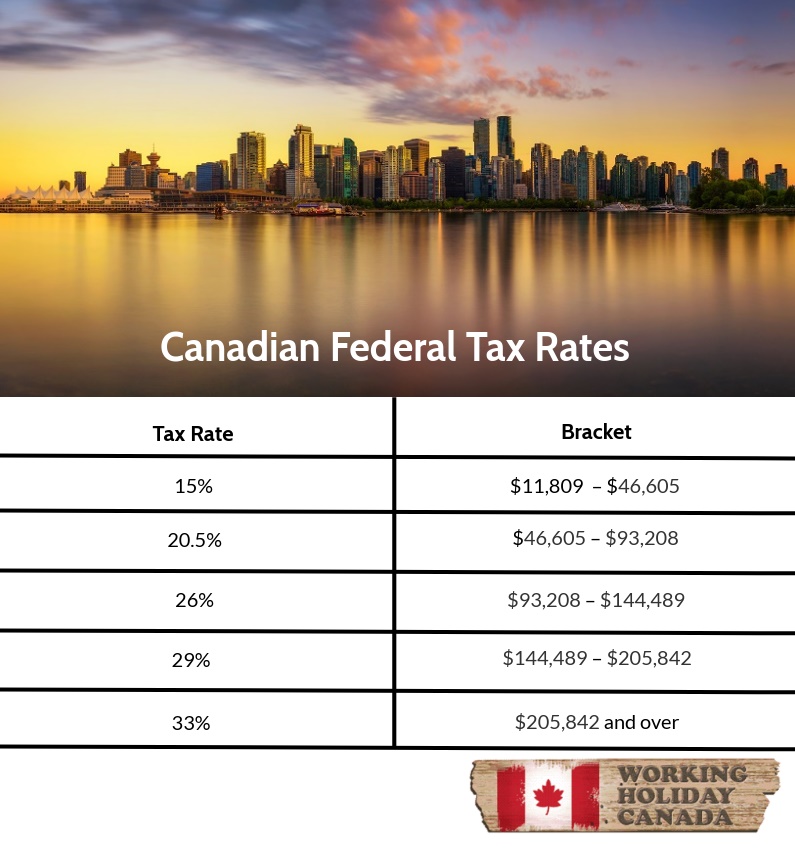 Provincial Tax Rates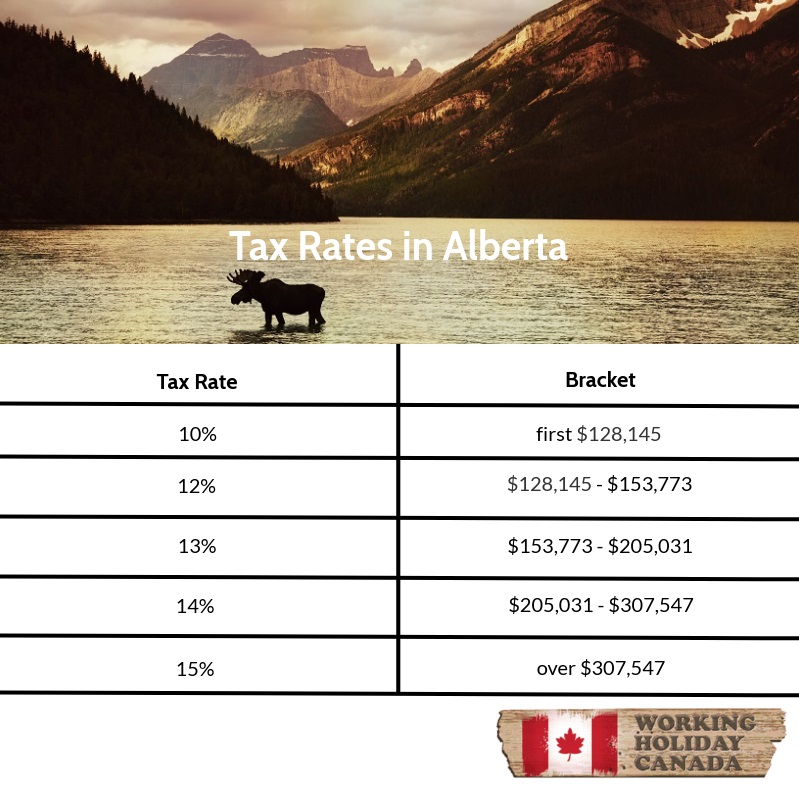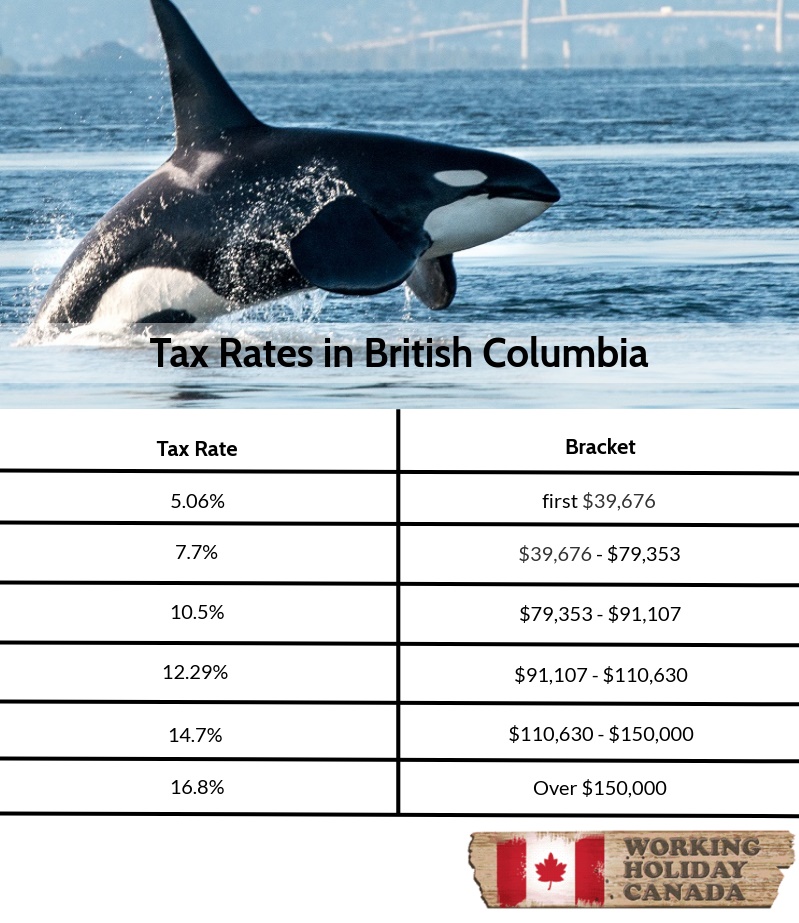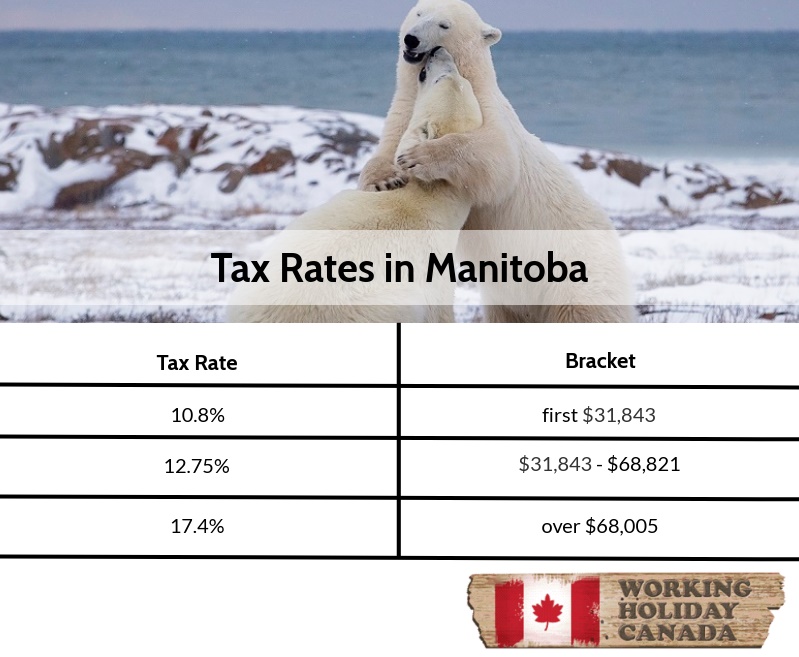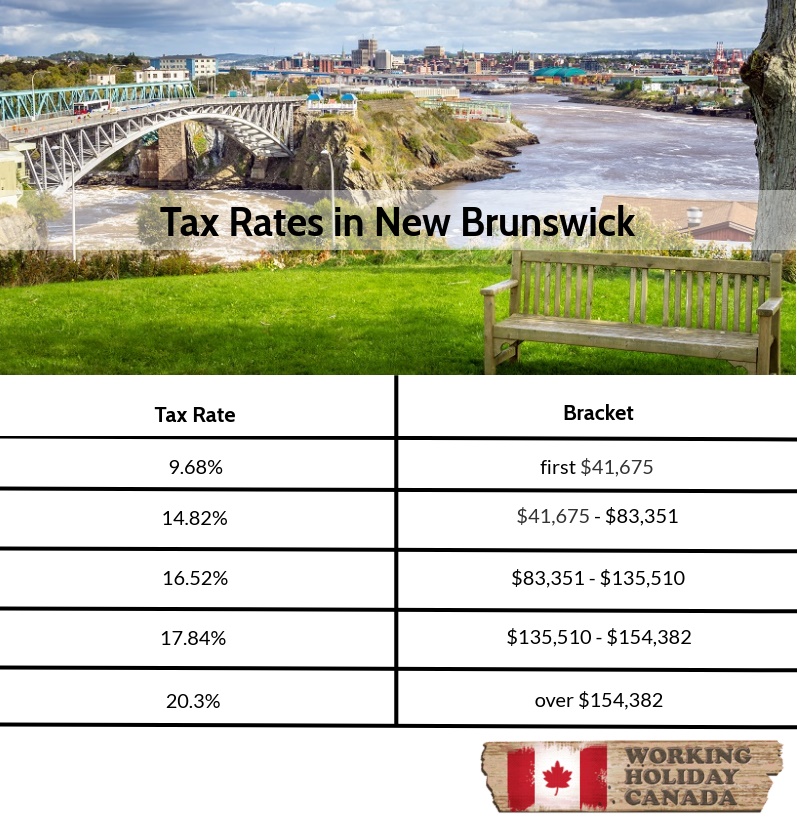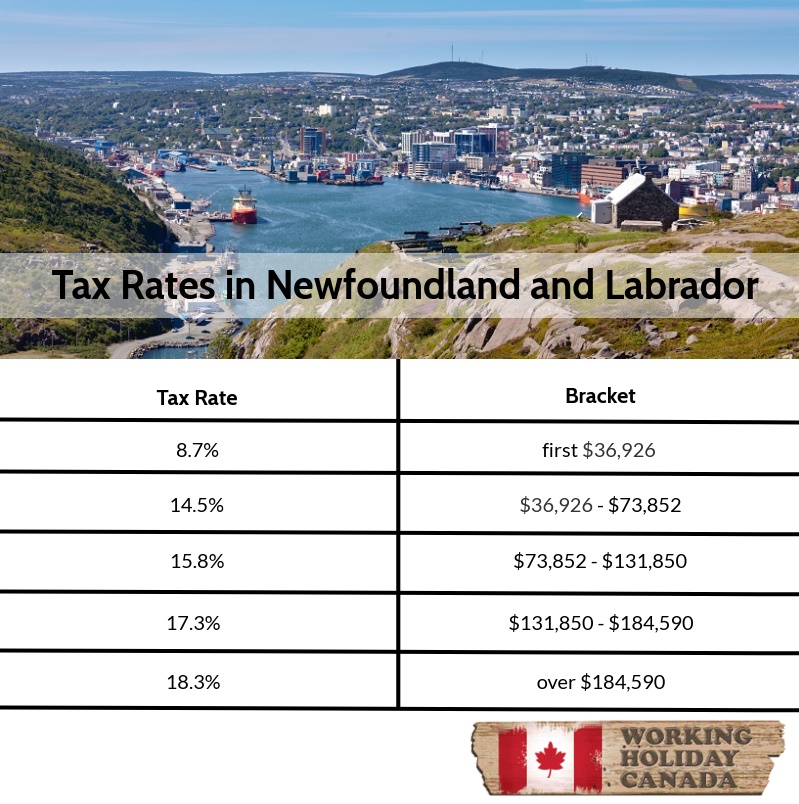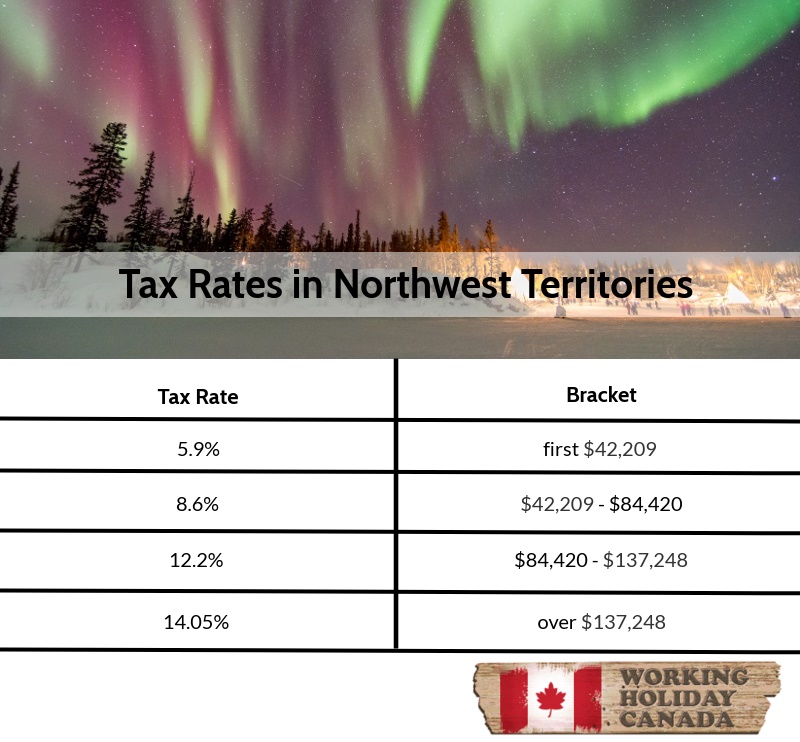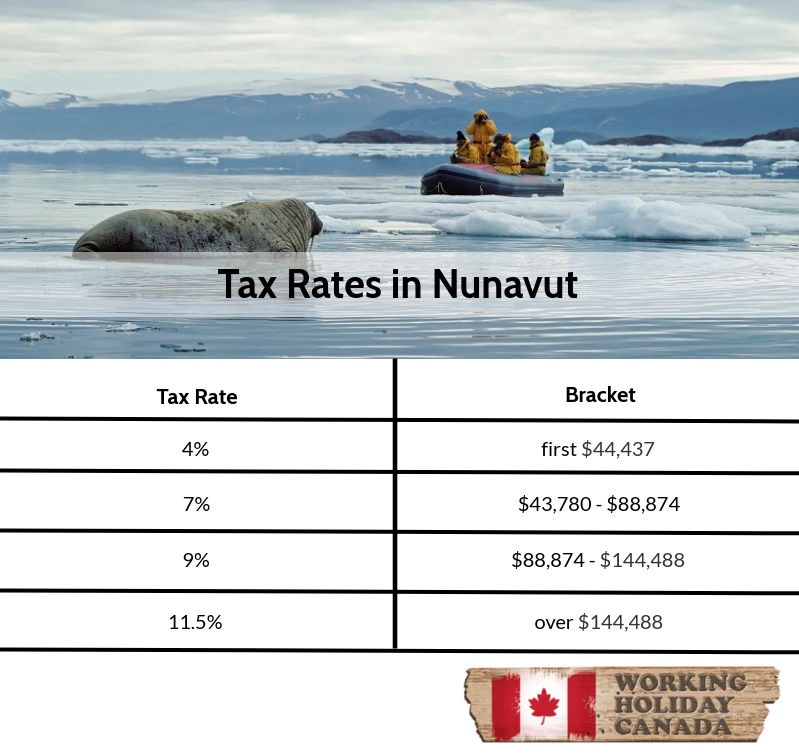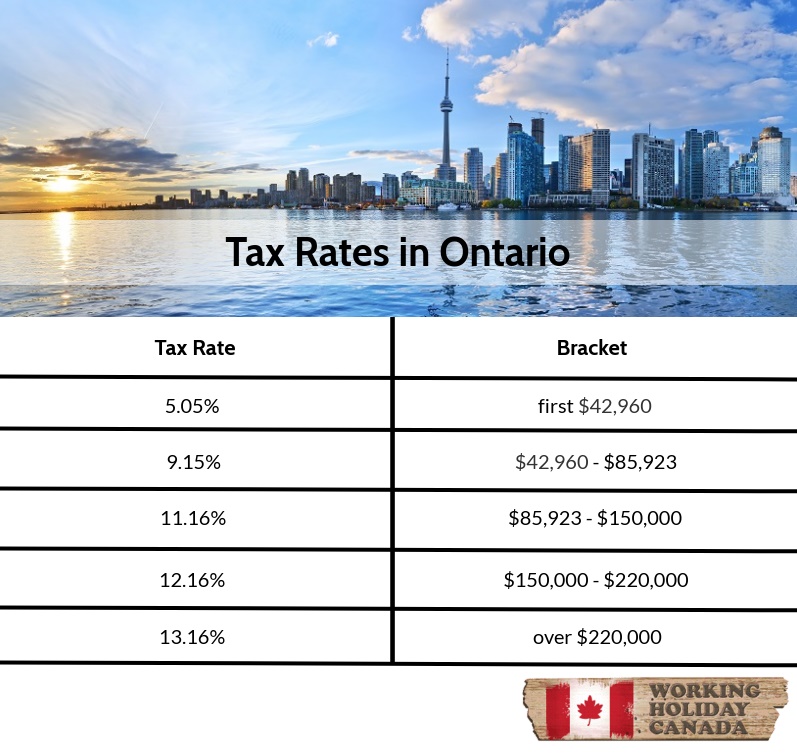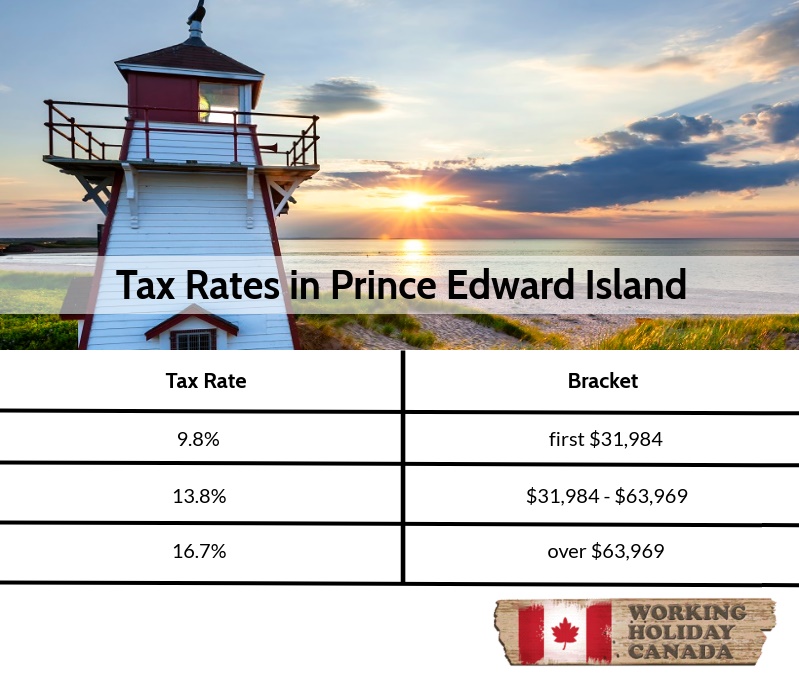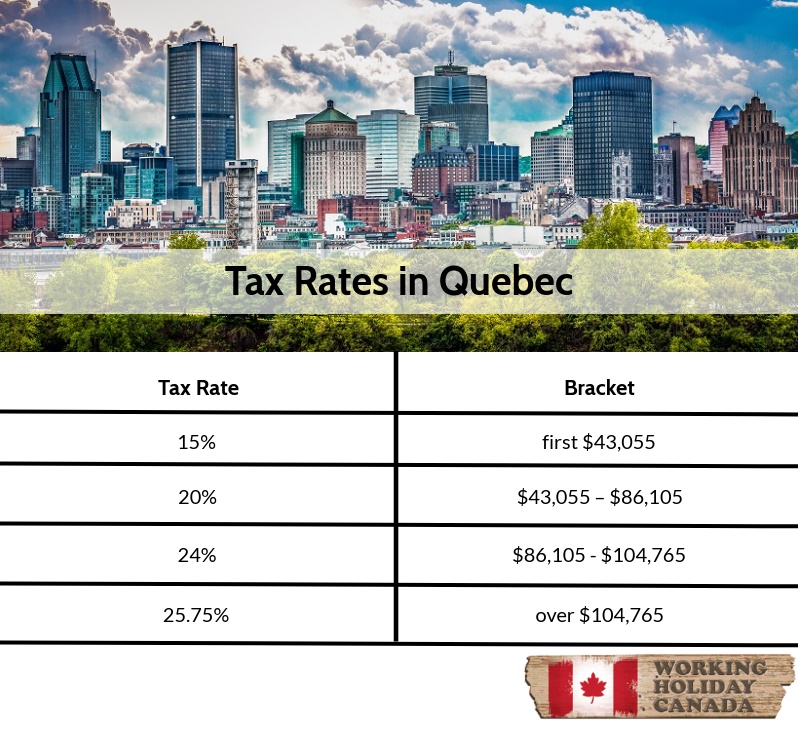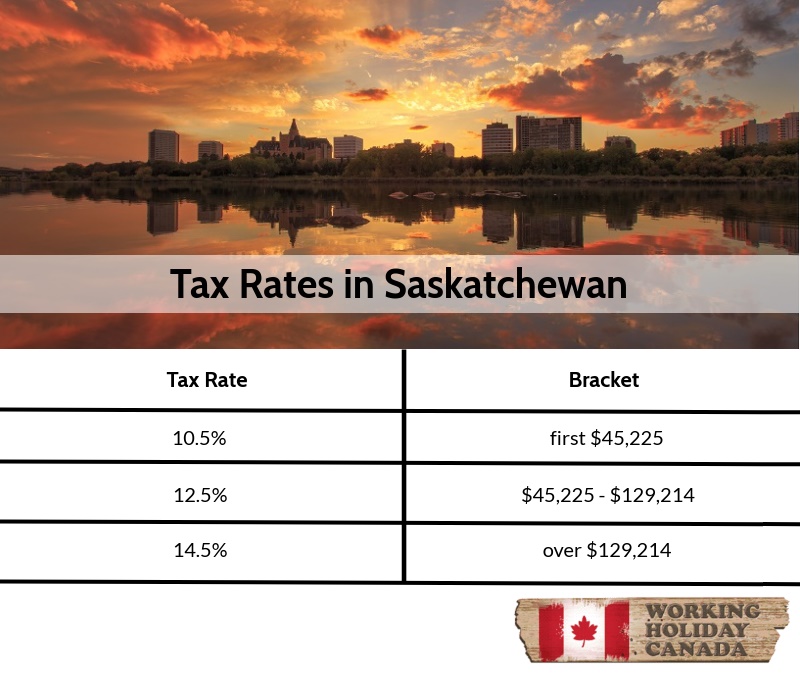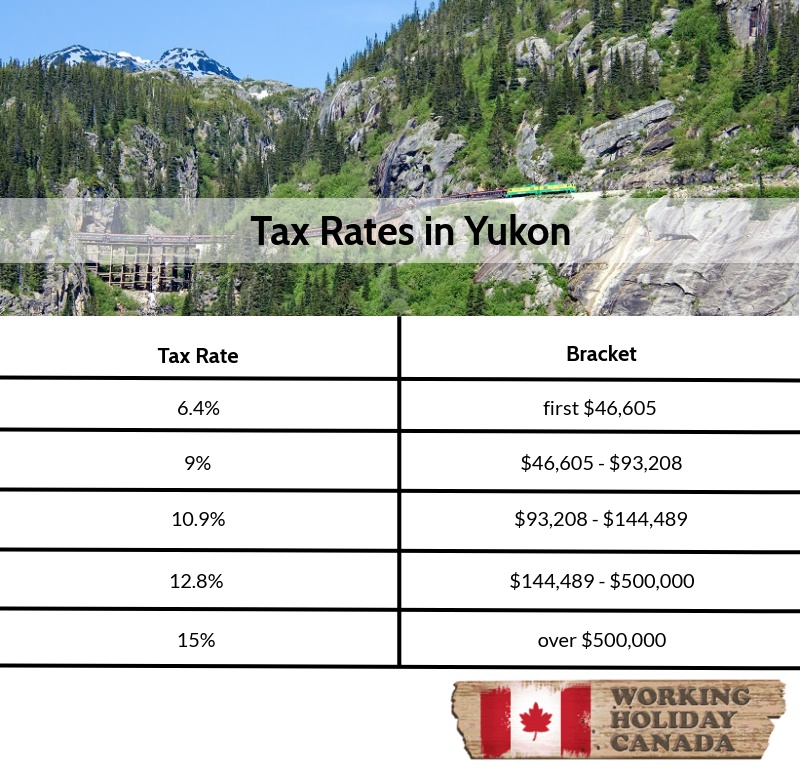 2) It's filing time!
And as a working holidaymaker in Canada, not only do you have to pay tax, you also have to file a tax return!
The deadline for filing your return is April 30th.
You really shouldn't miss this deadline. If you submit your return late, you may be hit with penalties and additional charges from the Canadian Revenue Office.
The penalty for late filing is 5% of your tax liability, plus 1% of your balance owed for each full month your return is late, to a maximum of 12 months.
Filing a tax return sounds boring!
Fret not! If you don't want to file your return yourself there are plenty of tax agents – like Taxback.com – who can give you a helping hand.
By applying with Taxback.com you can enjoy a fast and stress-free service. Taxback.com will handle all of the tax return paperwork and ensure you avail of every expense and relief you are entitled to.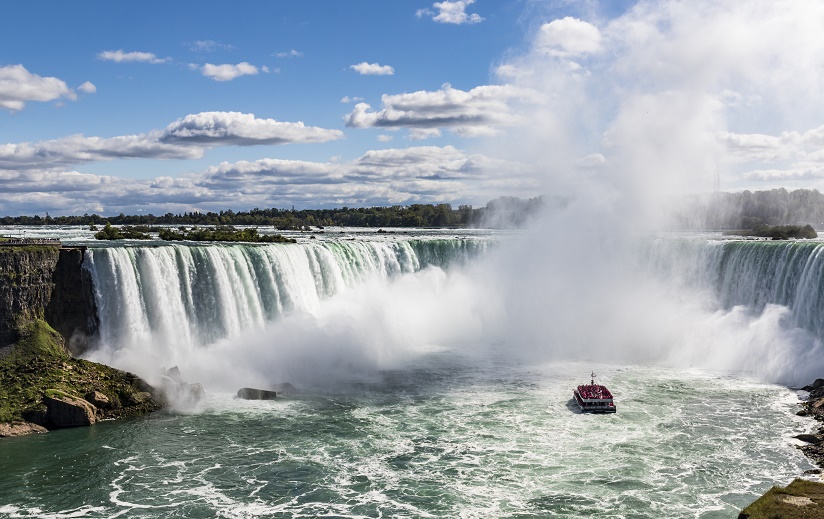 3) Did you arrive in Canada in 2017?
If you arrived in Canada in 2017 for your working holiday, it's very important that you become familiar with the 90% rule.
Most taxpayers in Canada are entitled to a personal tax credit. This credit allows you to earn $11,635 (for 2017) tax free (wahoo!).
However, if you earned income from outside Canada in the same tax year (January – December) you earned income from Canadian sources, then you might not be entitled to claim the personal tax credit.
Under the 90% rule, if you earned more than 10% (net) of your income outside Canada, you can't avail of the personal tax credits. However, if you earned 90% of the income within Canada, then you can claim the credits.
Your eligibility for personal tax credits is calculated on your TD1 – the form you fill out when you start a new job in Canada.
If you didn't earn 90% of your income in Canada for that year then you should enter 0 in box 13 and tick 'No' on the non-resident question on the form.
If you're not sure what to do, it's probably safer to not claim the credits. Even if you end up overpaying tax, you'll get a refund of this when you file your tax return. But if you don't fill out your TD1 correctly, you could end up owing more tax to the Canadian authorities.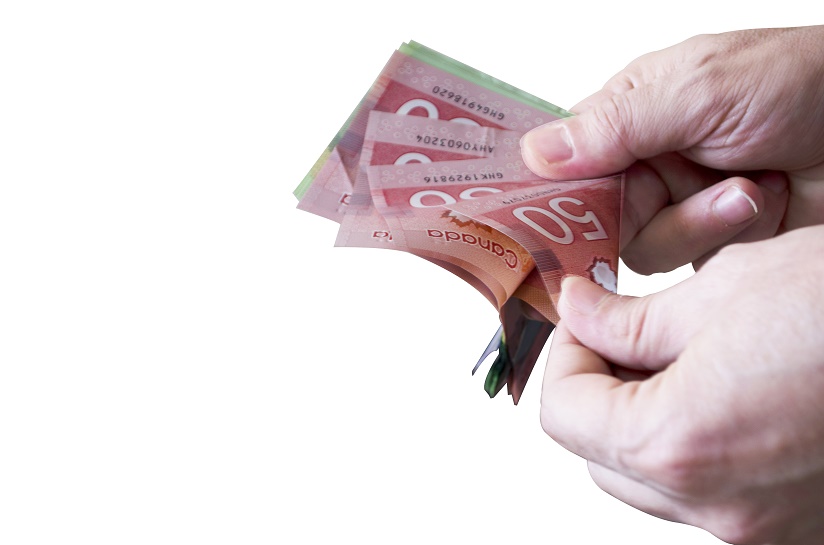 Let's take a look at some examples:
In August 2017 Jack moved from his home in Paris to Banff. Prior to moving to Canada, Jack worked in a shop from January – July 2017 and earned €1,700 ($2,720) per month. Jack managed to secure employment in Banff which started in October 2017. In this role, he earned $2,500 per month until the end of the year.
When Jack files his 2017 tax return he should not claim the personal tax credit as he did not earn 90% of his income that year in Canada.
Meanwhile, Julia was working in a marketing role in Berlin and earning €2,000 ($3,200) per month before she moved to Vancouver in February 2017. In March 2017 she started employment in a similar marketing roll and earned $3,300 per month until the end of the year. Her total income for 2017 was $36,200. She earned $33,000 (or 91%) of this income in Canada. She is therefore entitled to the personal tax credit.
Make sense? Good!
4) Tax tips!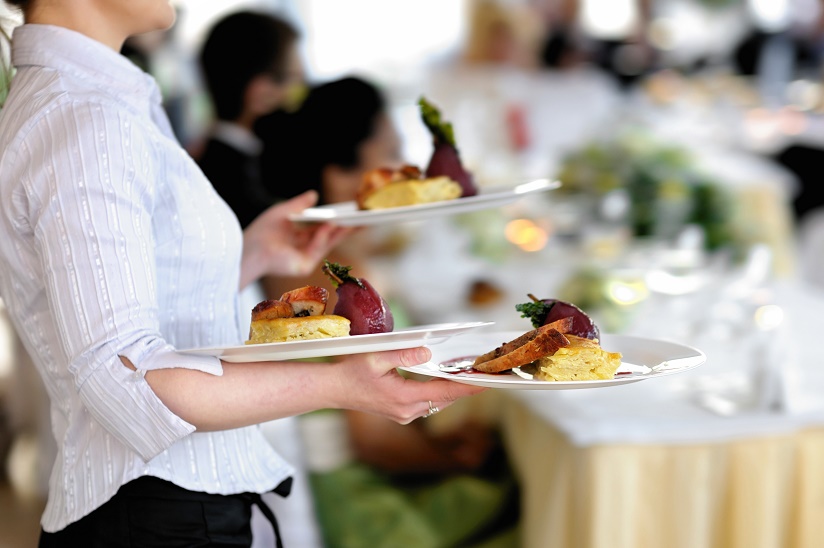 Do you work in a bar or restaurant in Canada? Remember you'll need to report any tips or occasional earnings you made during the year on your tax return.
In fact, regardless of your profession, all income that is not recorded on your T4 slip should be included on your tax return.
5) Payback time!
Filing a tax return is not all bad news!
Every year thousands of working holidaymakers overpay tax in Canada and are entitled to a tax refund.
You will be entitled to a tax refund if:
You have paid too much income tax
You have overpaid Canadian Pension Plan (CPP)
Or you have overpaid Employer Insurance (EI)
You can apply for your tax refund when you file your tax return.
Find out how much you're owed
One quick way to establish whether or not you are due a tax refund is by using Taxback.com's online tax calculator here. Taxback.com's average Canadian tax refund for working holidaymakers is $998!
And don't worry if you think you have missed out on a tax refund in recent years. You can go back 10 years to claim your refund. For example, the deadline for claiming a refund for the 2008 tax year is December 31st 2018.
So what are you waiting for? Claim back your cash!