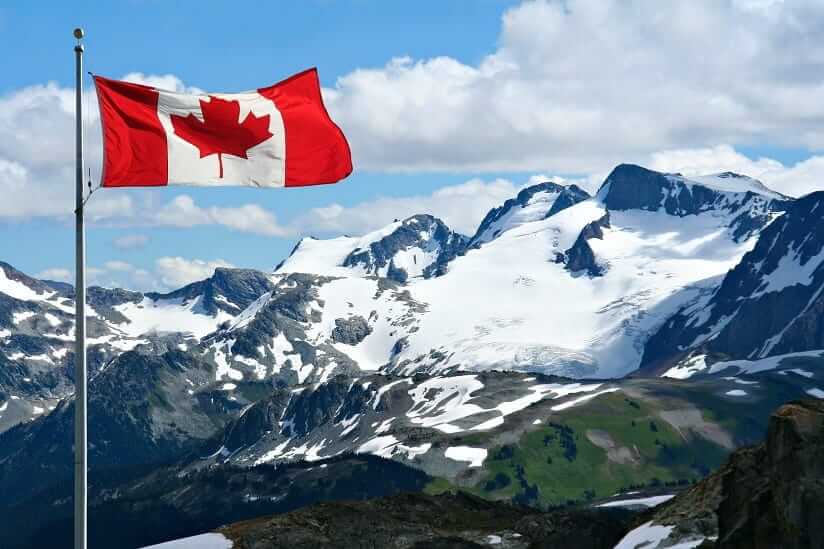 OK, it's time to call it. Vancouver is the ultimate destination for a working holiday!
Yes. That is quite a big statement. But it's actually pretty easy to back it up.
Let's break it down.
What are the key elements to any great working holiday?
The first has surely got to be, well…. work! And Vancouver has plenty to offer working holidaymakers in that department. Check out our guide to the Vancouver jobs market.
Next up, every good working holiday destination needs a vibrant nightlife. Vancouver ticks this box too. Whether you're looking for a few quiet drinks or a lively night on the tiles, the city has a myriad of options for you.
Another non-negotiable, particularly for a Canadian working holiday, is access to the slopes. And Vancouver is a mere 90 minute drive from the picturesque ski-resort of Whistler.
But that's just skimming the surface of what Vancouver has to offer.
It's the city's versatility that sets Vancouver apart and there is so much for Working Holidaymakers here. No matter the mood you're in, or what your interests are, Vancouver has something to offer you – from hidden gems to great value options and must-not-miss attractions.
Let's take a closer look.
(1) Feeling active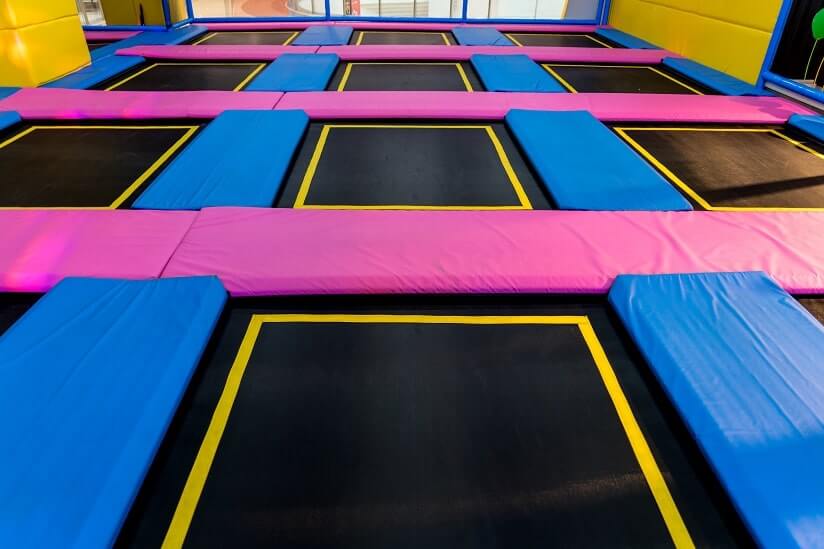 Apex Adventure Plex
If exercise is your thing, why not head along to Apex Adventure Plex? Located just across the Fraser River in Richmond, Apex is the perfect place to work up a sweat. Here you can enjoy bubble soccer, rock climbing, a Ninja Warrior obstacle course as well as trampoline dodgeball and basketball. Entrance prices start at $15. Not bad!
---
Register for your WHC Jobs Kit for lists of the top ski resort employers in BC and Alberta, our working holiday jobs search tool and much more!
---
(2) Feeling inquisitive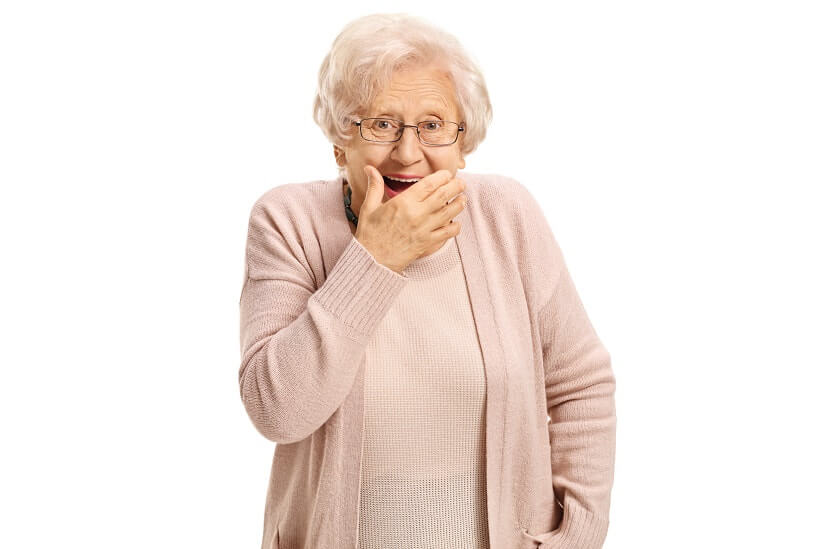 Telus World of Science
Ever wondered what you'll look like when you're older!?
As you explore Vancouver, you'll no doubt stumble upon a giant ball-shaped building at the eastern tip of False Creek (not far from the Olympic Village). Inside you will find a world of wonder and discovery!
Science World is packed to the rafters with tons of interesting exhibitions and displays. Take BodyWorks for example. This fascinating exhibition will answer any question you have ever had about the human body! You'll even see an estimate of what you're going to look like as you get older.
Admission is very reasonably priced at $23.25.
(3) Feeling in touch with nature

Whale watching!
For most Working Holidaymakers, the opportunity to spot a whale probably doesn't come around very often. So when you're in Vancouver you should grab the chance with both hands. On each tour with Wild Whales Vancouver, you'll have a chance to spot killer whales (also known as orcas) as well as dolphins, seals, sea lions, bald eagles and other sea birds.
The cost of an adult ticket is $135 (+ 5% tax). Yes, it is expensive. But just think of the photos you'll upload to your Instagram! Totally worth it!
(4) Feeling lazy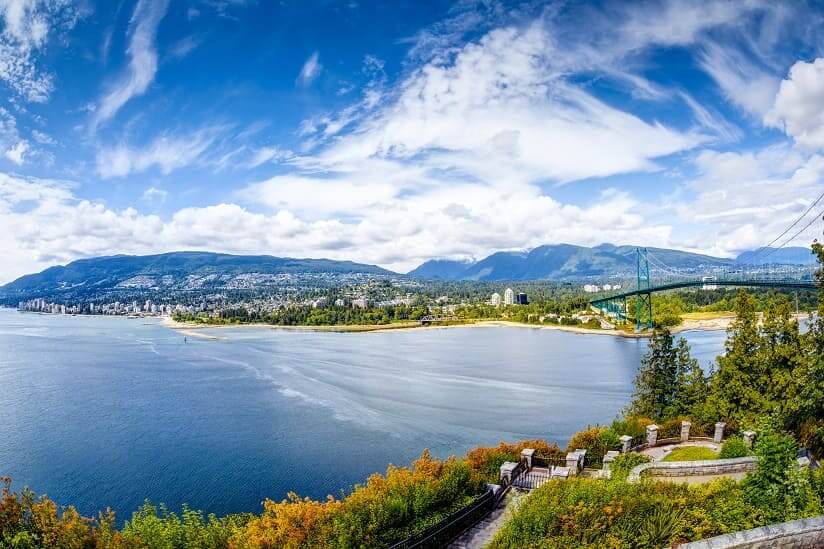 Stanley Park
If you're looking for a place to chill out and while away a day, look no further than Stanley Park. Yes, this is one of Vancouver's premier tourist attractions. And yes, it's often bustling with people (the park attracts roughly 8 million visitors every year). But you'll still find plenty of room to kick back and chill out!
One of the best places to sit back and relax in Stanley Park is Second Beach, on the park's south-eastern coast. Here you can laze around in a heated pool and take in magnificent views of western Vancouver.
---
Read Also:
48 CANADIAN NATIONAL PARKS YOU SHOULD VISIT ON YOUR WORKING HOLIDAY!
---
(5) Feeling artsy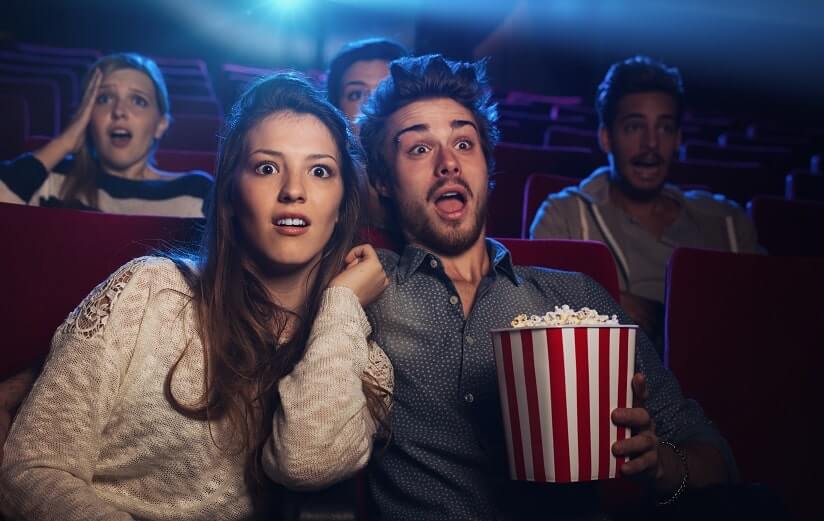 Vancouver International Film Festival
If you like theatre, music or comedy you'll feel right at home in Vancouver. But the city offers something really special for movie lovers – the Vancouver International Film Festival. The festival welcomes more than 130,000 people to watch over 300 movies each year. And, if you enjoy celeb-spotting you're in for a treat – Ryan Reynolds, Gwyneth Paltrow, John Travolta – have all spent some quality time in Vancouver in recent times. Cameras at the ready!
---
Are you considering a working holiday in Canada? Check out our guide to working holiday visa applications!
Canadian IEC Visa Application Guide
---
(6) Feeling cultural
Ever wondered how people used to live in the 1920s? Well at Burnaby Village Museum – located just a short distance east of Vancouver city centre – you can see exactly what it was like to live in a small village during this time period.
The open-air museum mimics a 1920s village that contains 31 full-scale buildings (including a blacksmith shop, old-fashioned ice cream parlour, historic old homes and a school). There's also a carousel to ride if you're looking to liven things up!
And the best part? Entry is free! (Note: the Museum is not open all year round. So it's a good idea to check the opening hours before you plan your trip!)
(7) Feeling outdoorsy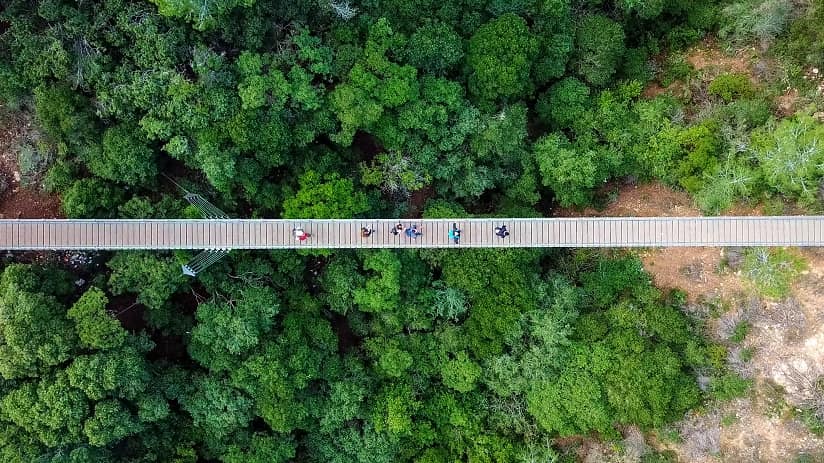 Capilano Suspension Bridge Park
This is a MUST do for all outdoorsy-types! Take the short trip to Capilano Road in North Vancouver and enjoy breathtaking tree-top views.
The Treetops Adventure walk will bring you 100 feet in the air on seven suspension bridges as you stroll through the incredible coastal rainforest. And the new Cliffwalk follows along the Capilano River on a series of narrow bridges, stairs and platforms.
Yes, this attraction is one of the pricier on this list – coming in at $42.95 – but it should still be categorized as 'absolutely must not miss!'
(8) Feeling sporty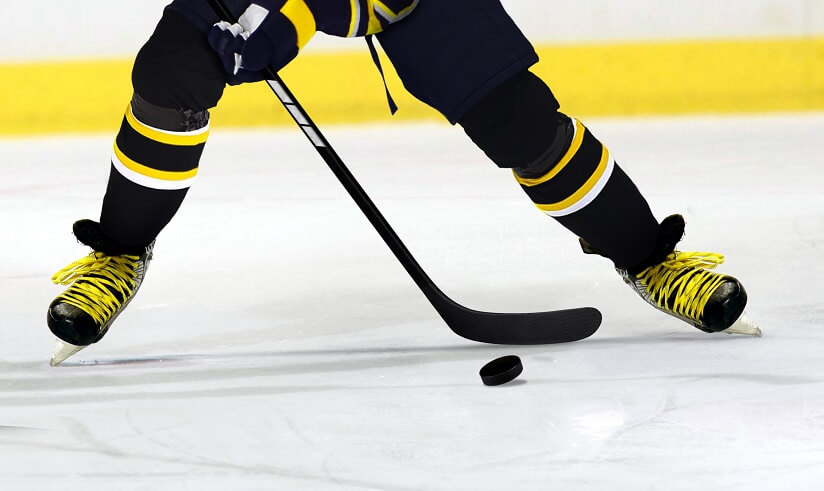 Vancouver Canucks, Rodgers Arena
How do you feel about ice hockey?
If it's not the most popular sport in your home country, a working holiday in Vancouver is the perfect opportunity to give it a go.
Why? Well because Vancouver is the home to their very home NHL team – the Canucks! If you're interested in attending a game the regular season runs from September – April and you can expect to pay approximately $70 per ticket.
Maybe that sounds a bit too pricey for you? Consider a tour of their stadium – the historic Rodgers Arena – instead. The arena is conveniently located in downtown Vancouver and the 60-75 minute tour will give you a behind-the-scenes experience you won't forget in a hurry. An adult ticket for a tour of Rodgers Arena will set you back $18.
---
You May Also Like:
HOW TO PICK A CANADIAN NHL TEAM FOR YOUR WORKING HOLIDAY
---
(9) Feeling thrifty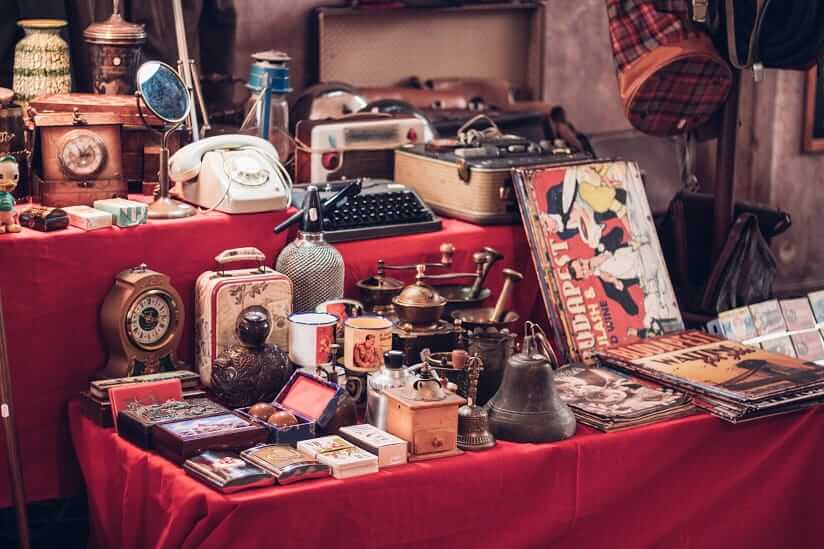 Vancouver flea market
You can find a world of treasures and knickknacks a mere stone's throw from Science World. From collectables, clothes and memorabilia to everyday household items, jewellery and toys – at the Vancouver Flea Market you can find virtually anything!
And this is no ordinary flea market! There are 40,000 square feet to stroll through and this space is filled to the brim with hundreds of vendors and thousands of shoppers each weekend.
The flea market is open on Saturdays and Sundays (from 9am – 5pm). It's also open on most holiday Mondays (from 10am – 4pm).
---
Register for your WHC Jobs Kit for lists of the top ski resort employers in BC and Alberta, our working holiday jobs search tool and much more!
---
(10) Feeling hungry
The Warehouse Group have no less than seven great value restaurants around Vancouver. These restaurants are known for their tasty food, refreshing drinks and electric atmosphere.
So whether you're looking for a quick bite to eat, or you're on the hunt for a perfect night-out spot with friends, The Warehouse Group are definitely worth considering. Each item on the menu (which includes burgers, tacos, sandwiches and salads) costs just $5.95! Nothing beats good value!
Or, if you prefer Asian food, Vancouver boasts the third largest Chinatown in North America! This is where you'll find the best dim sum and spare ribs in Canada!
(11) Feeling thirsty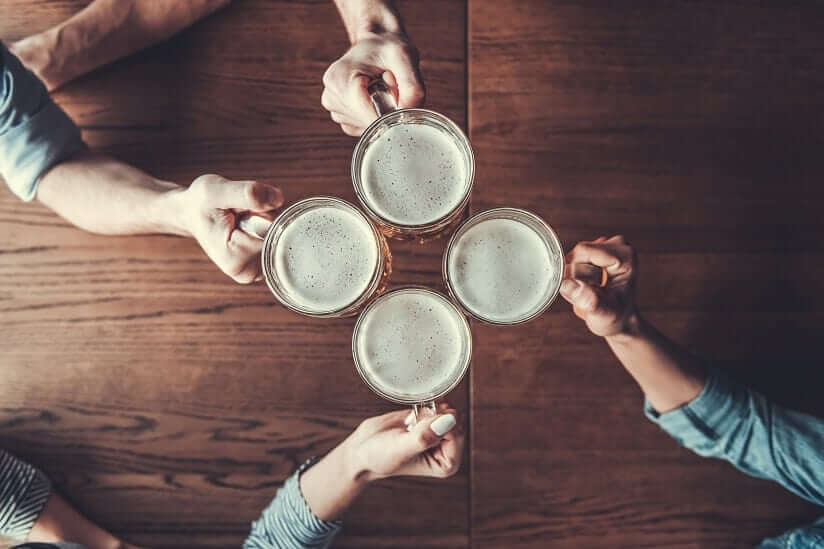 The Met Pub
Who doesn't love an Irish bar? The Irish Heather in Gastown (Downtown Vancouver) is a great spot to kick-off a night on the town.
Then, to lift things up a notch, head for the Met Pub. Located in the heart of Vancouver city centre, this is a pretty good option if you're looking for a cheap and cheerful night out. $7 for a beer and a burger? Yes please!
Strapped for cash?
If your bank balance is running a bit low, you may be thinking that some of the above attractions are out of your price range. So how can you get some cash back in your pocket?
Every year thousands of Canadian working holidaymakers miss out on getting their tax refund and millions of dollars go unclaimed. When you consider that the average Canadian tax refund with Taxback.com is $998 it's definitely worth finding out how much you're owed.
Getting your tax refund is super easy so it would be a shame to miss out!
Want to claim a tax refund from Canada?