Why it's a great time to immigrate to Canada now
Did you know that now is the perfect time to immigrate to Canada? In an effort to use immigration to fuel an economic recovery from the consequences of COVID-19, Canada is planning to welcome 1,233,000 new permanent residents in the next three years.
Canada took a top spot in a recent Best Countries Rankings by U.S. News and World Report, the country is consistently ranked among the top countries for the best quality of life.
The Canadian Immigration Minister Marco Mendicino announced Canada's Immigration Level Plans for 2021-2023 on 30 October 2020. Despite the ongoing coronavirus pandemic, Canada will be welcoming more than 400,000 new permanent residents in 2021.
Why is Canada maintaining high immigration?
The aim behind Canada's strategy is to combat Canada's ageing population and low birth rate. Almost 18% of its population are 65 and over. A larger, younger tax-paying workforce is needed to compensate for the economic cost of a growing community of senior citizens.
How long will Canada accept immigrants?
The country will target the highest level of immigration in its history over the coming three years.
---
You May Also Like:
TOP REASONS TO MOVE TO CANADA
THE BEST CANADIAN CITIES TO LIVE IN
---
How many immigrants is Canada taking in 2021?
The target is 401,000 in 2021, 411,000 in 2022 and 421,000 permanent residents in 2023.
The target group of new immigrants is economic-based immigrants, specifically highly educated, young and skilled professionals.
Around 60% of the newcomers will be in the economic class, followed by the family class and the next largest group is refugees.
This is an excellent time for skilled immigrants from around the world and US work permit holders to apply for permanent residence in Canada, as this is a pathway to Canadian citizenship.
The majority of immigrants are coming through economic pathways for workers. For years Canada has been welcoming hundreds of thousands of new permanent residents.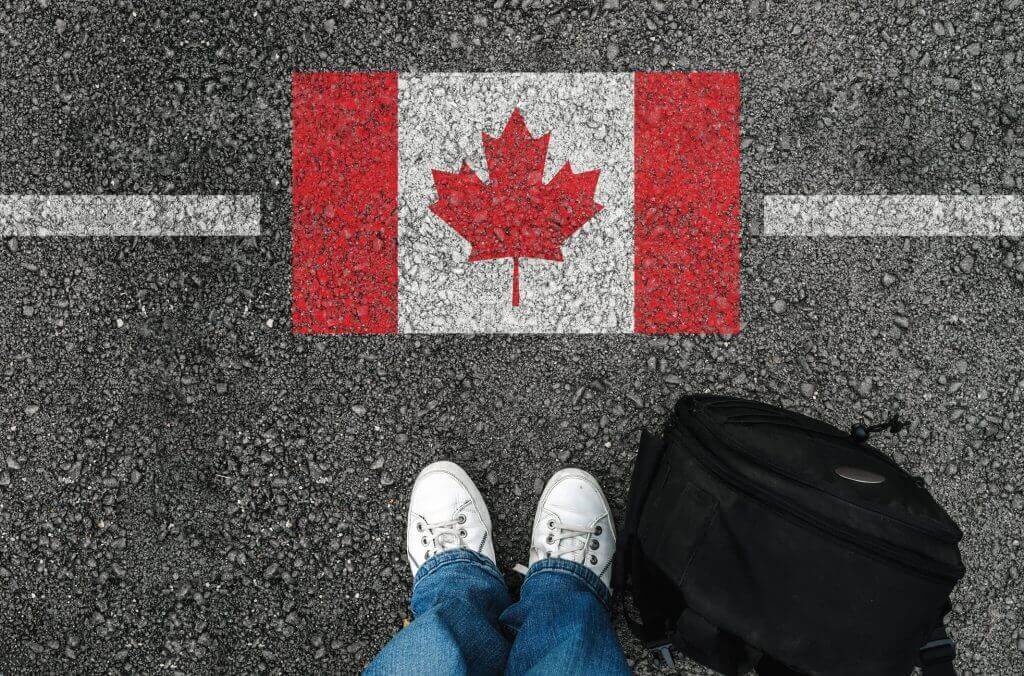 Express Entry was launched in 2015 and is a system established by the Canadian government to manage Canadian permanent residence applications for filling labour gaps.
It is the primary intake method for permanent residence applications from high-skilled candidates through certain economic immigration programs.
The Express Entry system ranks candidates based on factors such as education, French or English language skills, age and work experience. Additional factors include family in Canada, a job offer, or a Canadian education.
This program is aiming to attract the brightest applicants from around the world to fulfil the labour needs of Canada. Over the past number of years, this program continues to make positive contributions to Canada's quality of life and economy.
You can get permanent residency in Canada through a study permit. Canada offers high-quality education and the Times Higher Education World University Rankings 2021 ranked 30 Canadian institutions amongst the best in the world.
The University of British Columbia and the University of Toronto are ranking the highest.
Canada has a special expedited program for students from the following countries:
China
India
Philippines
Morocco
Vietnam
Pakistan
Senegal
If you want to move to Canada, you should know that Canada offers a diverse array of immigration programs in addition to student pathways and the Express Entry program.
---
Register for your WHC Jobs Kit for lists of the top ski resort employers in BC and Alberta, our working holiday jobs search tool and much more!
---
Which countries send the most immigrants to Canada?
India was the main source country for new immigrants to Canada in 2019. China was the second, followed by the Philippines, the United States, Nigeria, Syria, Pakistan, South Korea, Eritrea and Iran.
Which is the easiest province to immigrate to in Canada?
Ontario is viewed as the easiest province to immigrate to in Canada because it offers open doors for the migration applicants.
Ontario Provincial Nominee Program (ONIP) offers openings for work consistently and the region welcomes skilled workers from various occupations, such as Nursing, Finance, Administrative Services and Business Management. Businesses also look for ideal candidates in the IT industry.
To figure out the available options for your specific circumstances, potential immigrants are advised to speak with a Canadian immigration attorney.
The high quality of life in Canada and the pro-immigration policies make it one of the best destinations for immigrants from any part of the world.
A survey by the Association of Canadian Studies revealed that Canadians see immigration as positive but they want to see family members given priority for immigration.
Canadians believe that immigration makes the country a better and more diverse place to live.